Regular price
Rs. 799.00
Sale price
Rs. 712.00
Unit price
per
10 % off
10 % off
Share
Offers available
FLAT 4% OFF
No minimum purchase
THO4
FLAT 7% OFF
on purchase of 999/-
THO7
FLAT 10% OFF
on purchase of 1499/-
THO10
View full details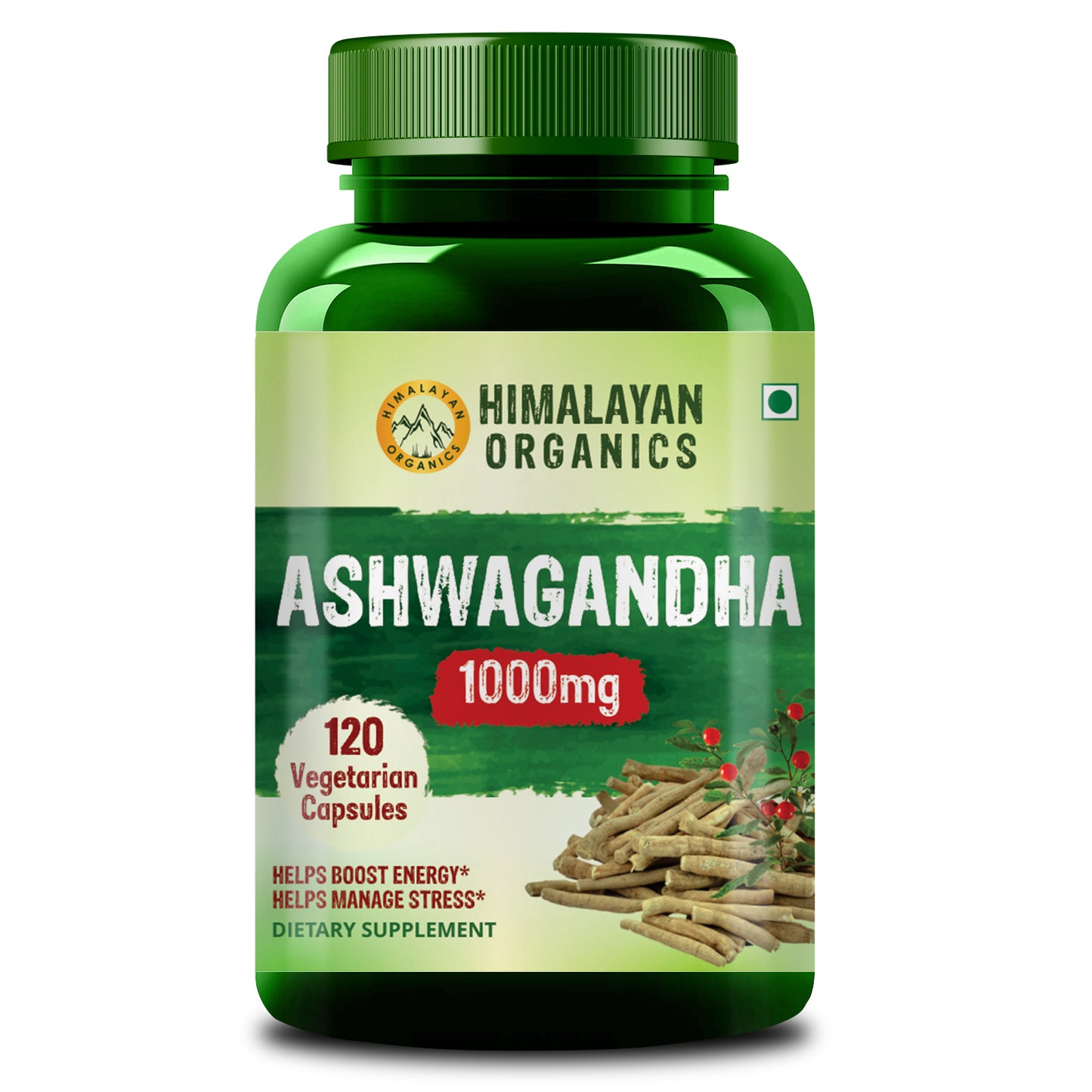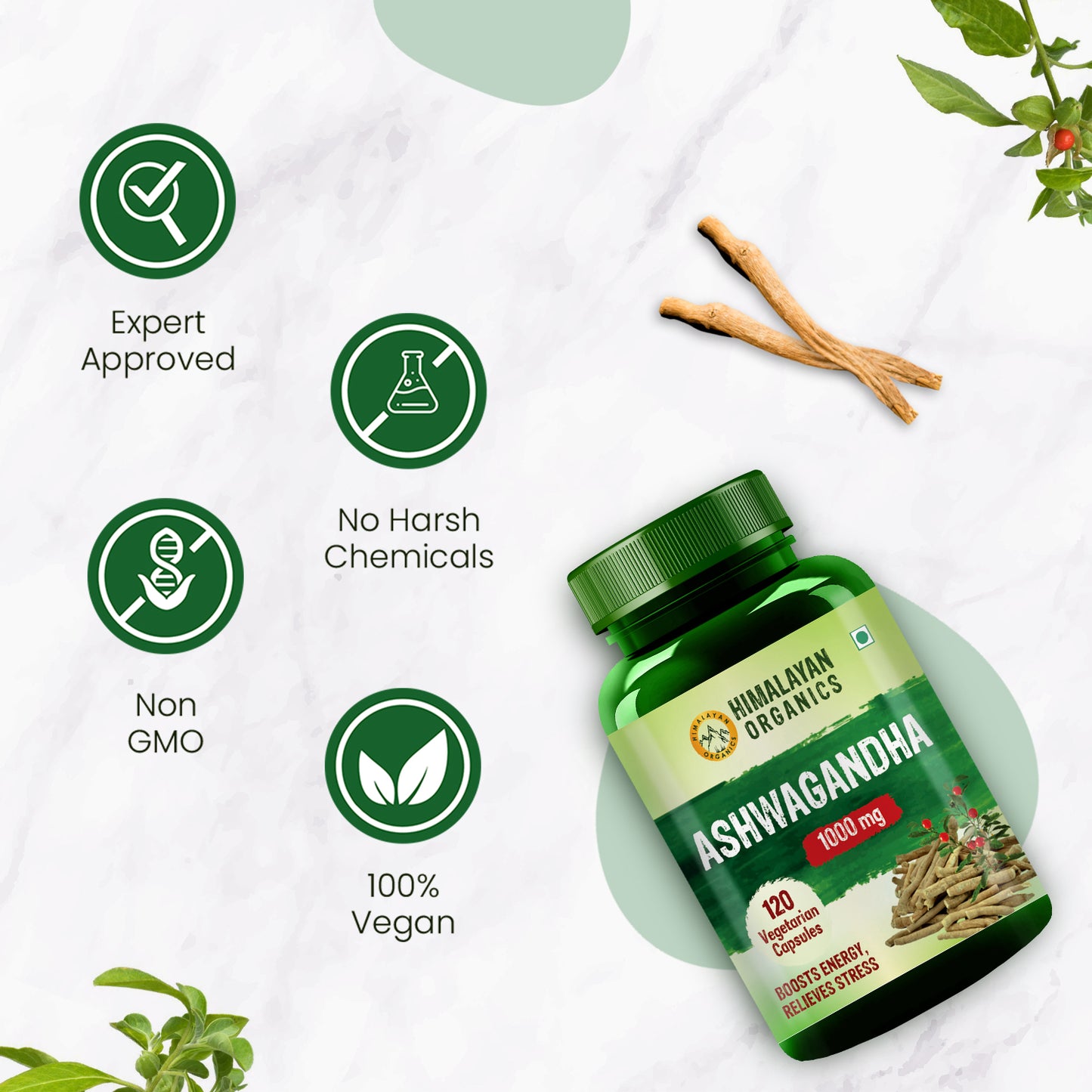 Description
Prince of Herbs: Recharges mind & body naturally, allowing you to unlock your body's full potential & output
India's most trusted choice: To boost power, potency & performance so that there is never a dull moment in the day
Manage everyday stress:  Ashwagandha regulates the level of cortisol & adrenaline which your body releases when stress increases to initiate an apt response in the state of stress
Be on top of your game: With the help of an ancient herb known to deal with the modern setbacks of depression, fatigue & weakness
RELIEVES STRESS:
It allows you to adapt to different kinds of stressors for a calm state of mind.
ENERGY & STRENGTH:
Improves strength, stamina & endurance by regulating the energy production in the cells.
COGNITIVE FUNCTIONING:
Exhibits neuroprotective action that strengthens neurons for memory & concentration.
Ashwagandha - It is also known as Indian Ginseng and consists of antioxidant, vata-balancing, anti-inflammatory, adaptogenic, neuroprotective & immunomodulatory properties.
FAQs
Ashwagandha has immunomodulatory and antioxidant effects, which boosts immunity & protects the immune cells from damage.
As an antioxidant, Ashwagandha regulates the activity of free radicals and oxidative stress so that your body's output & performance does not decrease.
Yes, it is a vegan formula devoid of gluten, soy, dairy, fish, shellfish & tree nuts.
No. All our products are made under expert supervision as per the RDA protocols & certified by relevant bodies, making them perfectly fit for consumption & side-effect free.
Anyone looking to boost their performance, regulate the levels of stress & depression, athletes, fitness freaks & more. But if you have any medical condition, first consult your doctor.
YOUR DAILY CLEAN, GREEN, VEGAN NUTRITION
Bought their ayurvedic medicines,
Love the products.
What is the content of these capsules? is it in powder form or liquid the capsule content?
Himalayan Organics Ashwagandha supplement contains powder form in the capsule.
Easy to swallow Have been using for two months and seems to be helping me sleep through the night without waking up several times at night, great purchase
Greetings of the day, Thank you for your feedback
Are these capsules made from vegetarian sources?
Himalayan Organics Ashwagandha 1000mg is a vegan product devoid of harsh chemicals, additives, gluten, soy & dairy