Regular price
Rs. 899.00
Sale price
Rs. 849.00
Unit price
per
5 % off
5 % off
Share
Offers available
FLAT 4% OFF
No minimum purchase
THO4
FLAT 7% OFF
on purchase of 999/-
THO7
FLAT 10% OFF
on purchase of 1499/-
THO10
View full details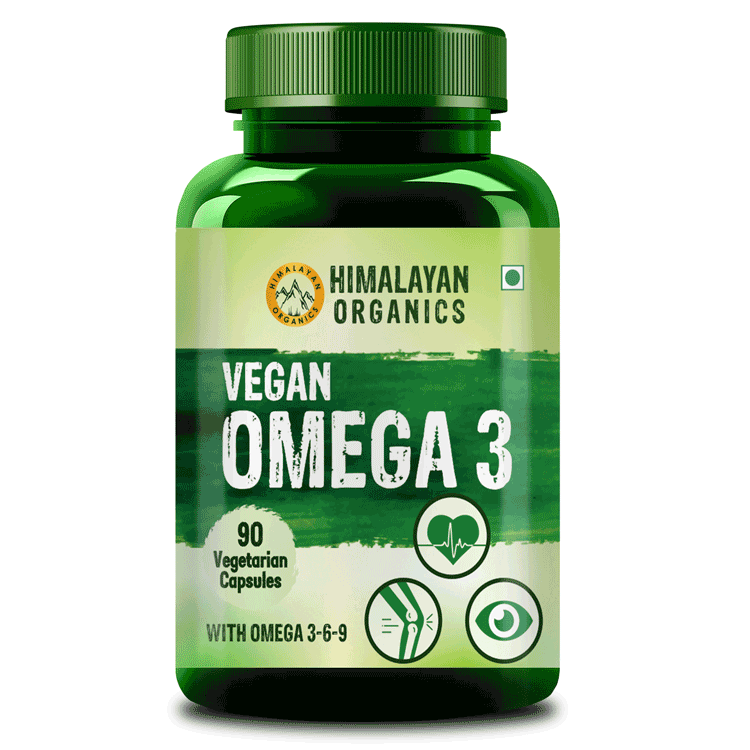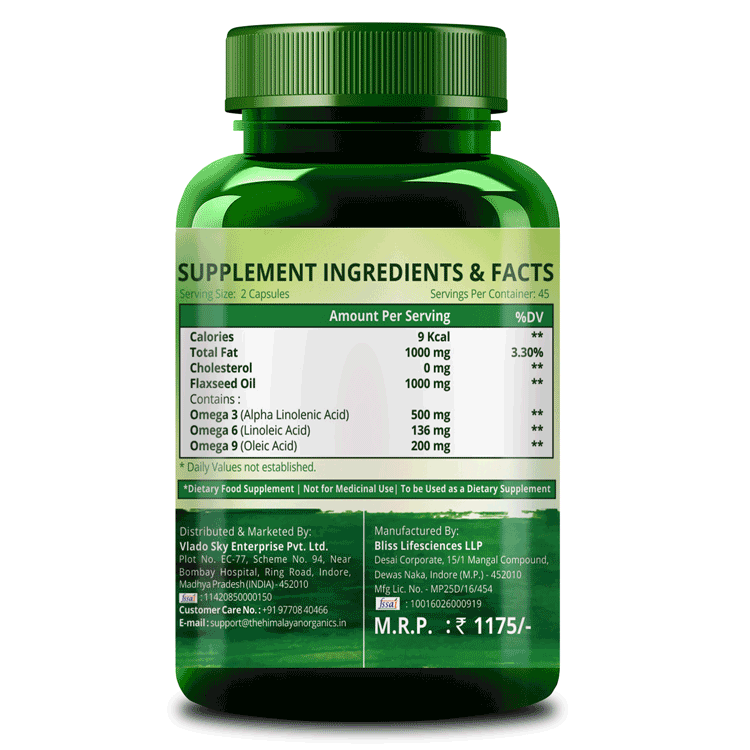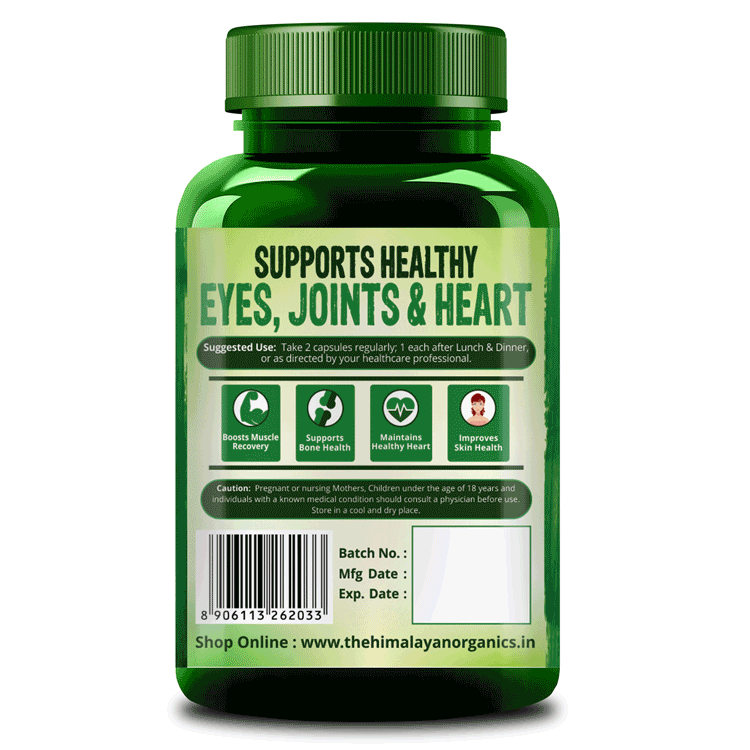 Description
Boost Omega levels naturally: No fish oil. Only flaxseed oil.
Triple Power! Trillion Benefits!! With essential omega fatty acids.
Nothing's Fishy! Everything's 100% natural & healthy.
Most trusted formula for all: Made for your health needs & deficiencies.
BONE HEALTH:
Regulates inflammation, enhances calcium absorption & bone density
HEART HEALTH:
Supports good cholesterol, maintains healthy BP levels & other heart vitals
SKIN HEALTH:
Promotes skin hydration & nourishes skin cells from within
Omega 3 - Also called ALA, it has potent anti-inflammatory properties that support bone & joint health.
Omega 6 - Crucial for brain function, normal growth & development, along with providing benefits to skin health.
Omega 9 - Increases good cholesterol, minimizes bad cholesterol & discourages plaque build-up in the arteries.
Flaxseed Oil - Loaded with Omega fatty acids, thiamine & other compounds, it is a superfood for heart & weight.
FAQs
Omega fatty acids are essential for brain development & daily functioning. In fact, they even improve mood & discourage symptoms of depression & anxiety.
It discourages age-related macular degeneration, dryness in the eyes & supports healthy vision.
Yes, it is a vegan product devoid of harsh chemicals, additives, gluten, soy & dairy. You don't have to worry about fish oil smell or burps as there is none in the product.
Your body cannot produce omega fatty acids & it is difficult to fulfill the daily requirement from the food. Hence, Vegan Omega 3-6-9 provides 700mg of combined Omega fatty acids daily to prevent omega deficiencies.
No. All our products are made under expert supervision & certified by relevant bodies, making them perfectly fit for consumption.
YOUR DAILY CLEAN, GREEN, VEGAN NUTRITION
Himalayan Organics Omega 3 6 9 Vegan Natural Nutrition Supplement for Muscle , Bone , Heart & Skin - 90 Capsules
Delay in delivery
The products were delayed by 15 days and the support team did help only when communicated,the bottles were dusty on arrival like they were kept for months and made me wonder if I should trust the expiry date. Expected better quality , don't think will order again.