Regular price
Rs. 849.00
Sale price
Rs. 599.00
Unit price
per
29 % off
29 % off
Share
Offers available
FLAT 4% OFF
No minimum purchase
THO4
FLAT 7% OFF
on purchase of 999/-
THO7
FLAT 10% OFF
on purchase of 1499/-
THO10
View full details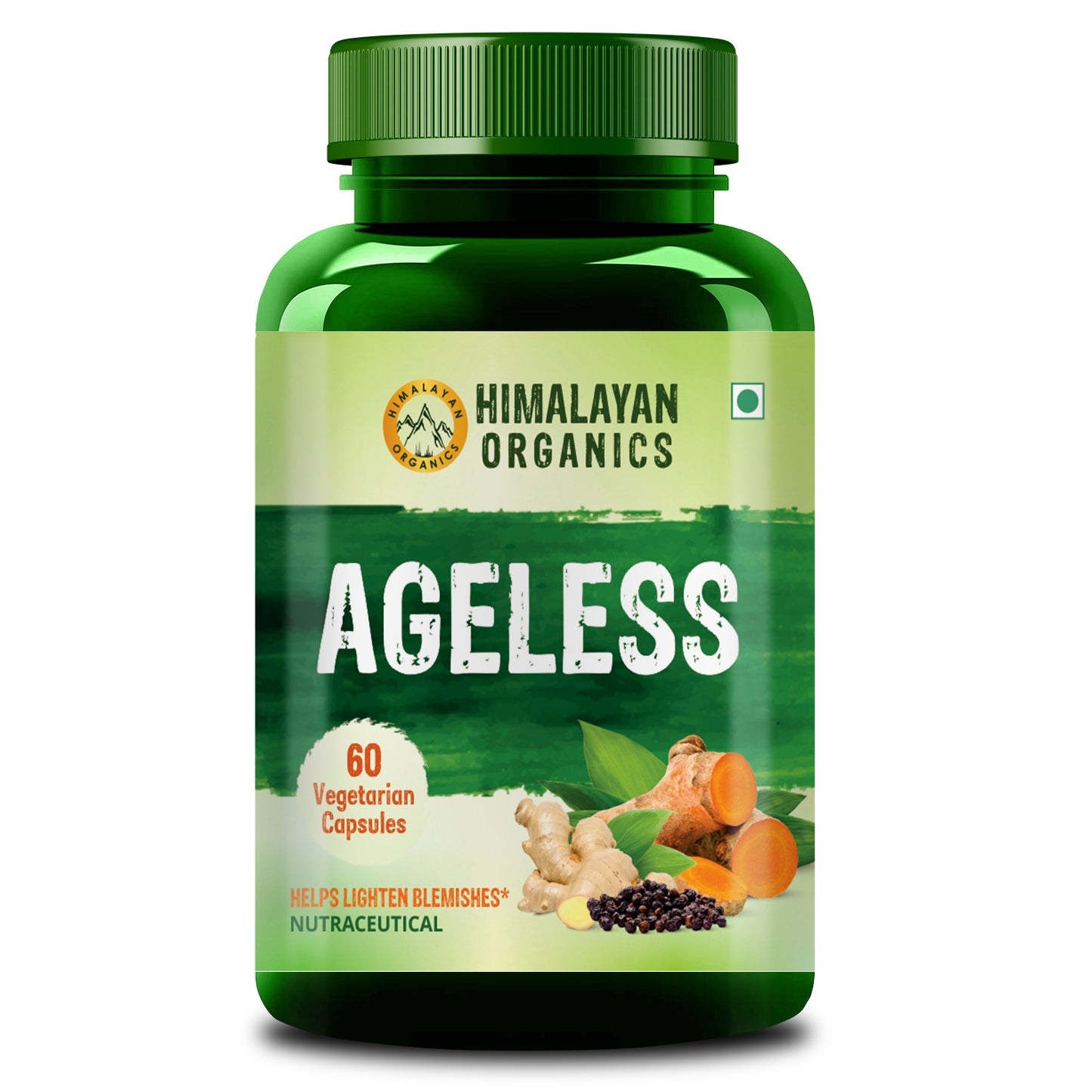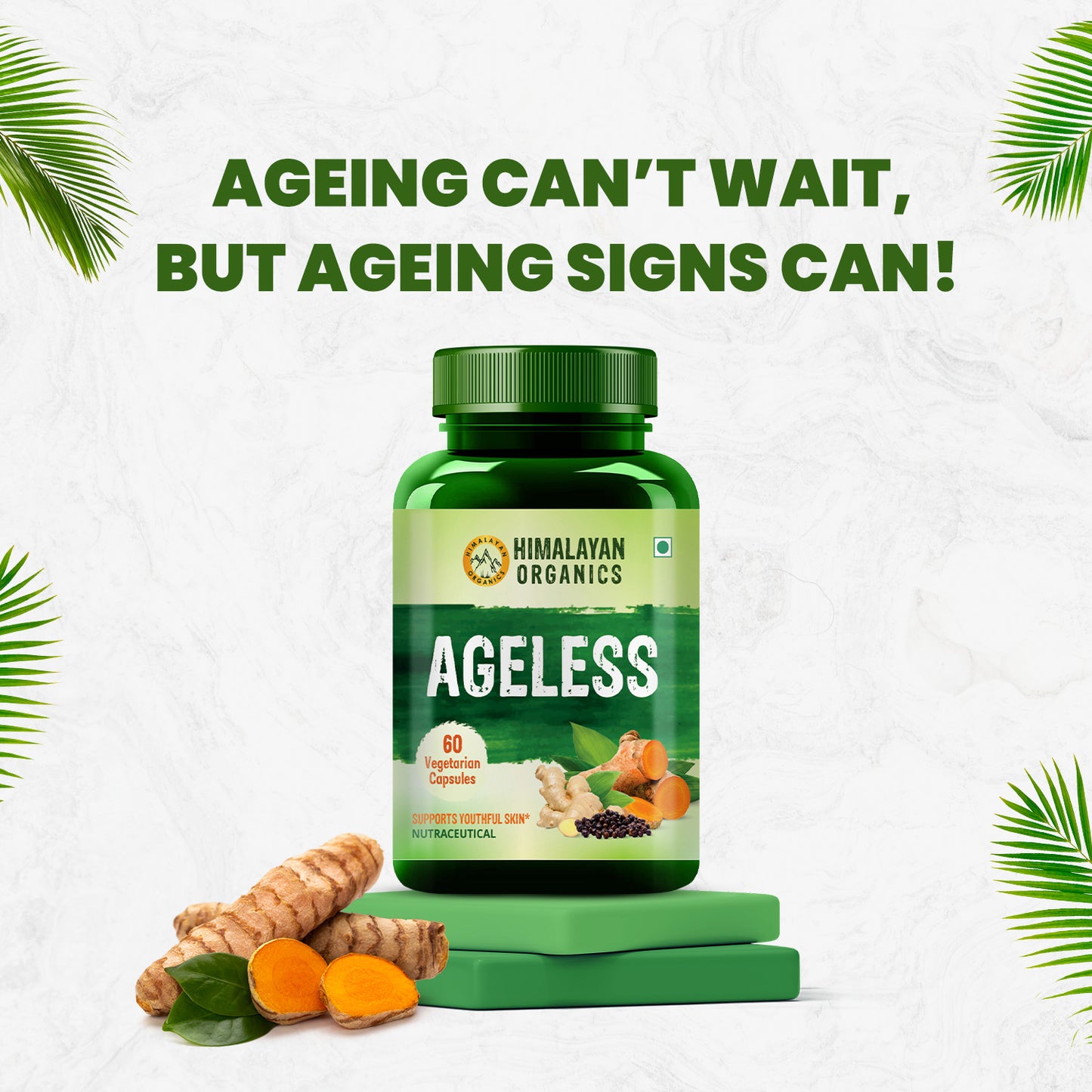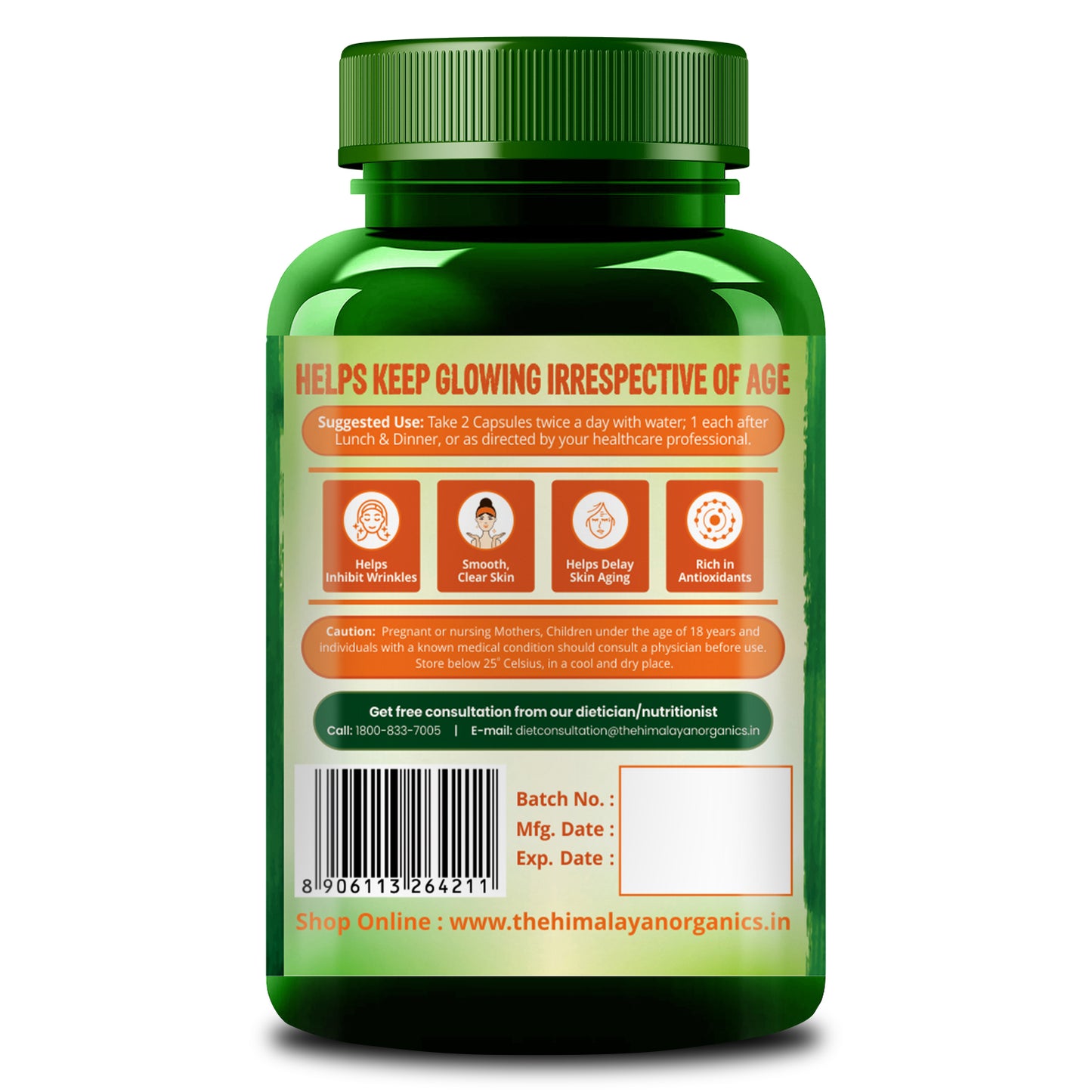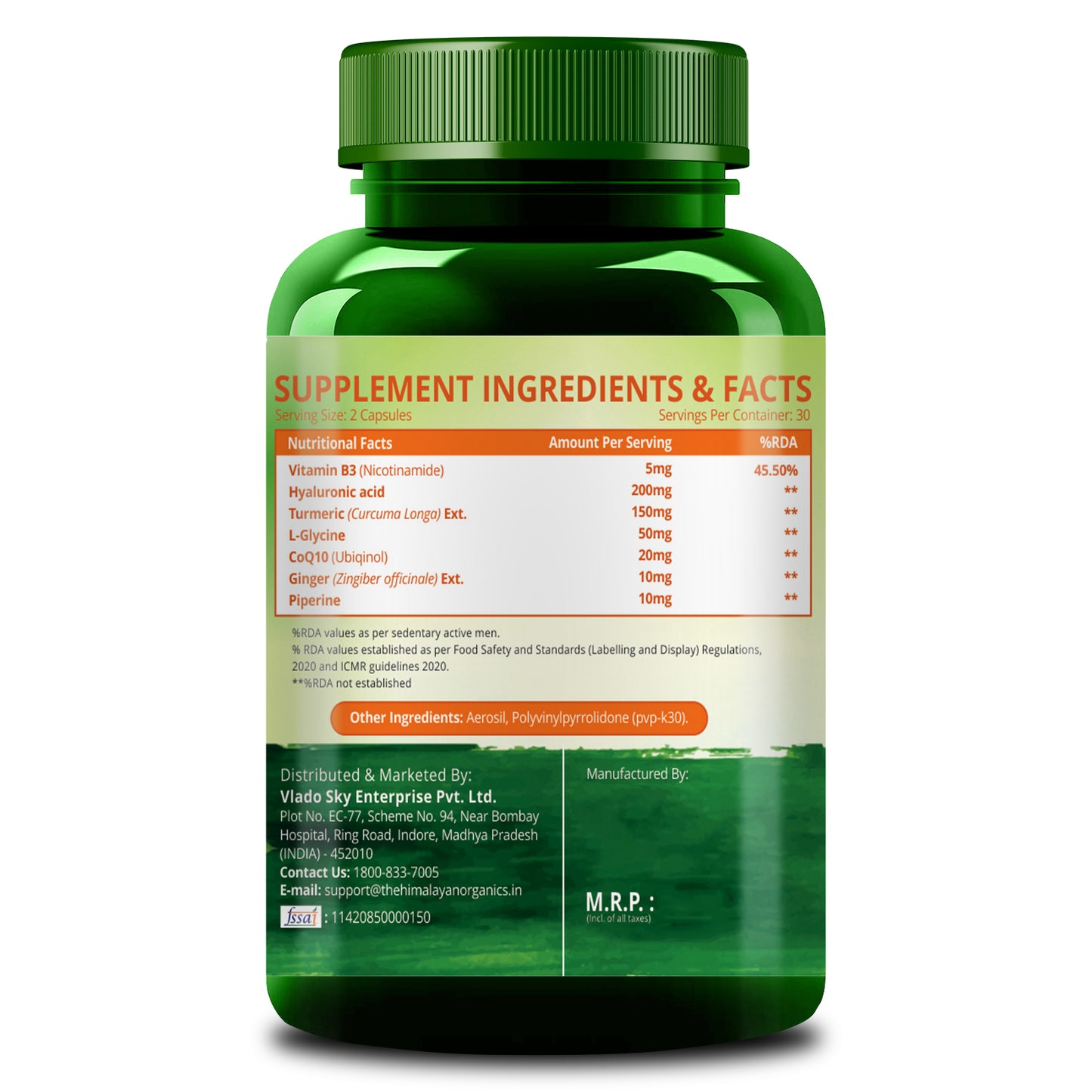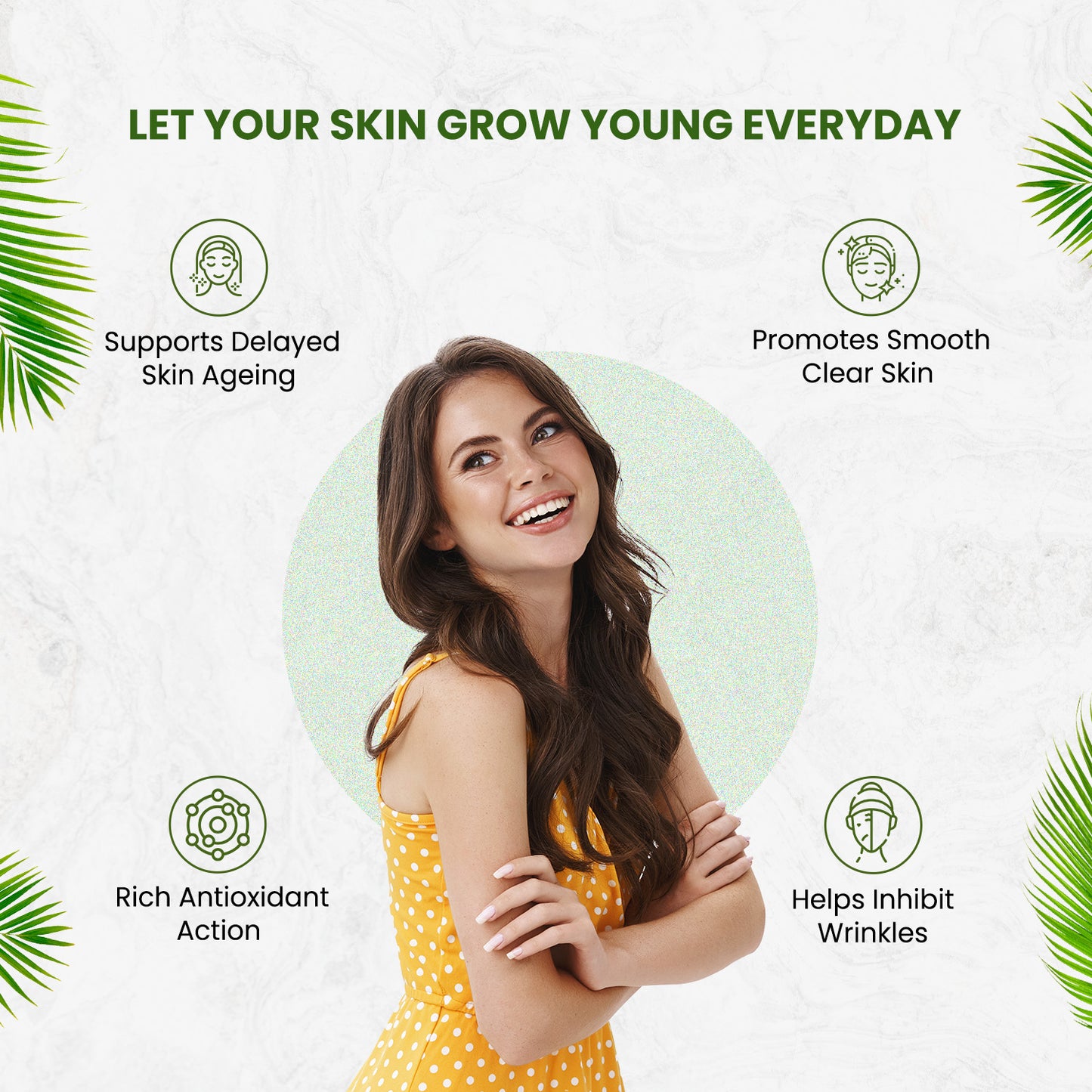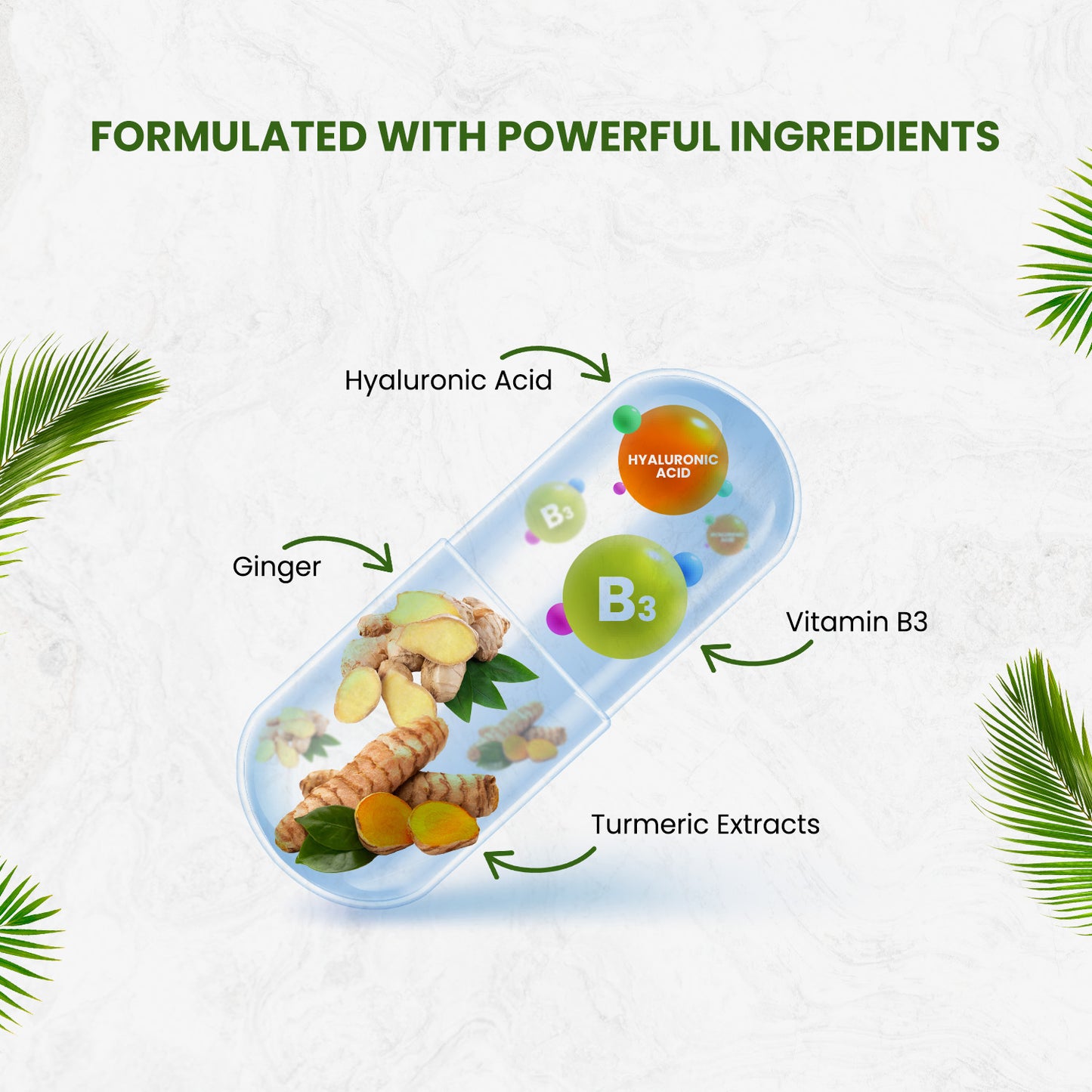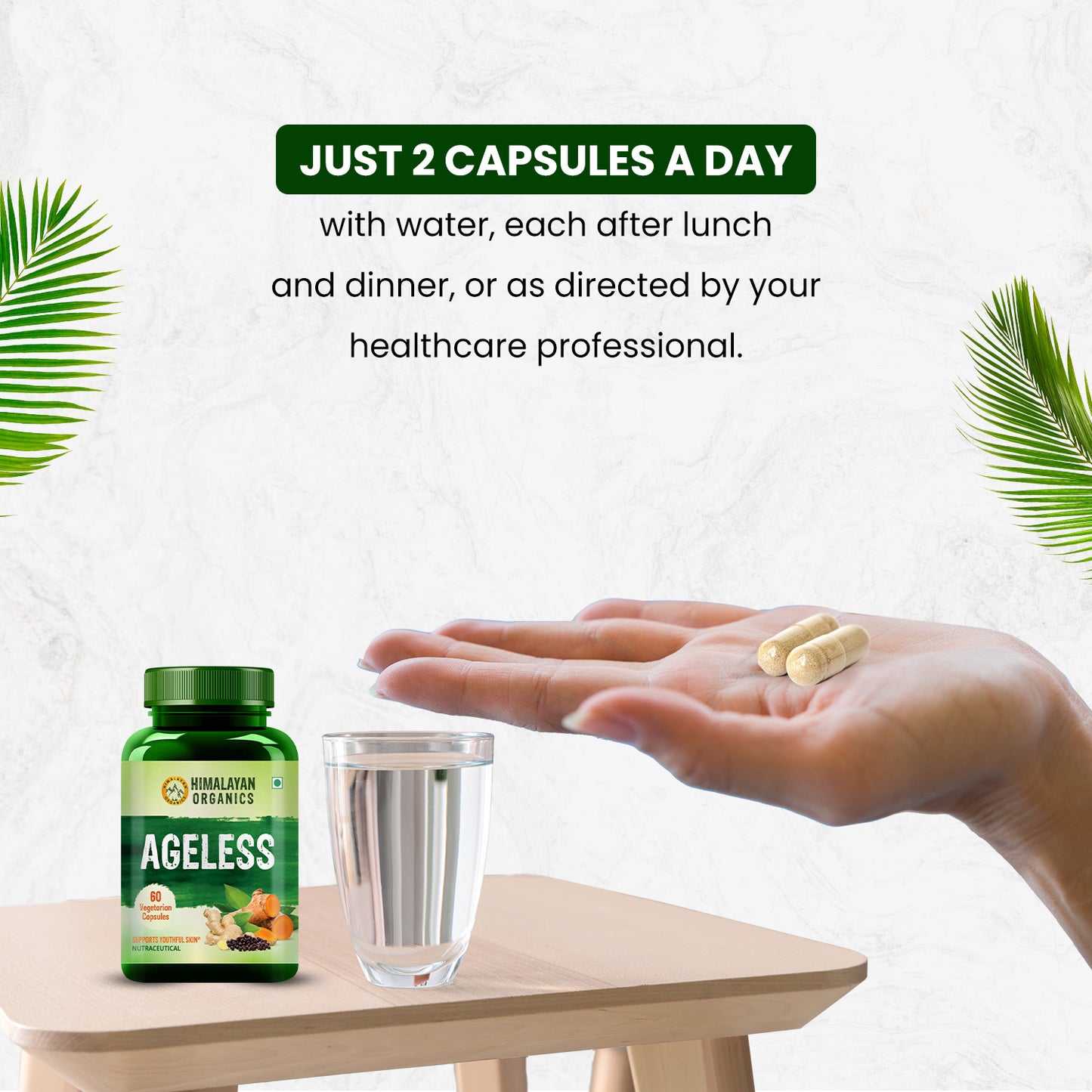 Description
How does it help prevent ageing signs? Your skin needs balanced nutrition to stay young and healthy. Ageless capsules are one such amalgamation to provide your skin with all it needs.
Vitamin B3 for Damage Protection: With damage-protecting properties, Vitamin B3 helps strengthen your skin's natural barriers.
High Antioxidant power: Antioxidants help combat damage caused due by free radicals, and prevent issues like blemishes and wrinkles.
Safe, Vegan-friendly skin health: The capsules are curated with safe ingredients, free from harsh chemicals, gluten, dairy, soy, nut, egg, and fish, and are truly vegan-friendly supplement.
Helps inhibit wrinkles:
High antioxidant action helps prevent unwanted wrinkles and fine lines.
Smooth, clear skin:
Hyaluronic acid keeps your skin plump, while Vitamin B3 prevents blemishes and fine lines.
Delay skin ageing:
Enhanced natural barriers of skin prevents damage caused due to ageing, and pollution.
Vitamin B3 - Helps enhance ceramide production, which is essential for the skin's natural barrier.
Hyaluronic acid - Helps the skin retain moisture, keeps your skin plum and promotes natural fullness.
Turmeric - A potent antioxidant that reduces low-grade inflammation causing early-ageing signs.
Ginger - Helps your skin preserve its collagen for enhanced elasticity and a younger glow.
FAQs
Yes, the ingredients in the capsules, including ginger helps preserve collagen and prevent free radical damage that can cause fine lines and other ageing signs.
Yes, the supplement helps retain your moisture, and natural barrier cells and helps you fight early ageing signs by restoring nutrient balance in your skin.
Topical products only work under a few layers of skin, while Ageless Capsules nourish you from within and work on the root causes of your skin troubles, thus providimg better and deeper solutions for your skin issues.
Yes, all adults can consume the product with topical regular skin if does not include any prescribed medicine, they are not suffering from a known disease, and are not pregnant, or nursing.
Yes, the mindfully curated formula serves you gender-neutral benefits for healthy, glowing, young, and smooth skin.
YOUR DAILY CLEAN, GREEN, VEGAN NUTRITION
Is it compulsory to eat leafy vegetables while consuming these?
Himalayan Organics Ageless Supplement with having a balanced diet, exercising daily, sleeping well & avoiding stress eating, to see better results.
I'm using since months I got good positive effects in my body I recommend every 18+ should make it in your daily need
Greetings of the day, Thank you for your feedback
Do these help in reducing wrinkles & help in anti ageing?
Himalayan Organics Ageless Supplements has antioxidants for wrinkle prevention, Hyaluronic acid for plump skin, Vitamin B3 fights blemishes and fortified skin barriers to guard against aging and pollution.
Greetings of the day, Thank you for your feedback