Regular price
Rs. 749.00
Sale price
Rs. 499.00
Unit price
per
33 % off
33 % off
Share
Offers available
FLAT 4% OFF
No minimum purchase
THO4
FLAT 7% OFF
on purchase of 999/-
THO7
FLAT 10% OFF
on purchase of 1499/-
THO10
View full details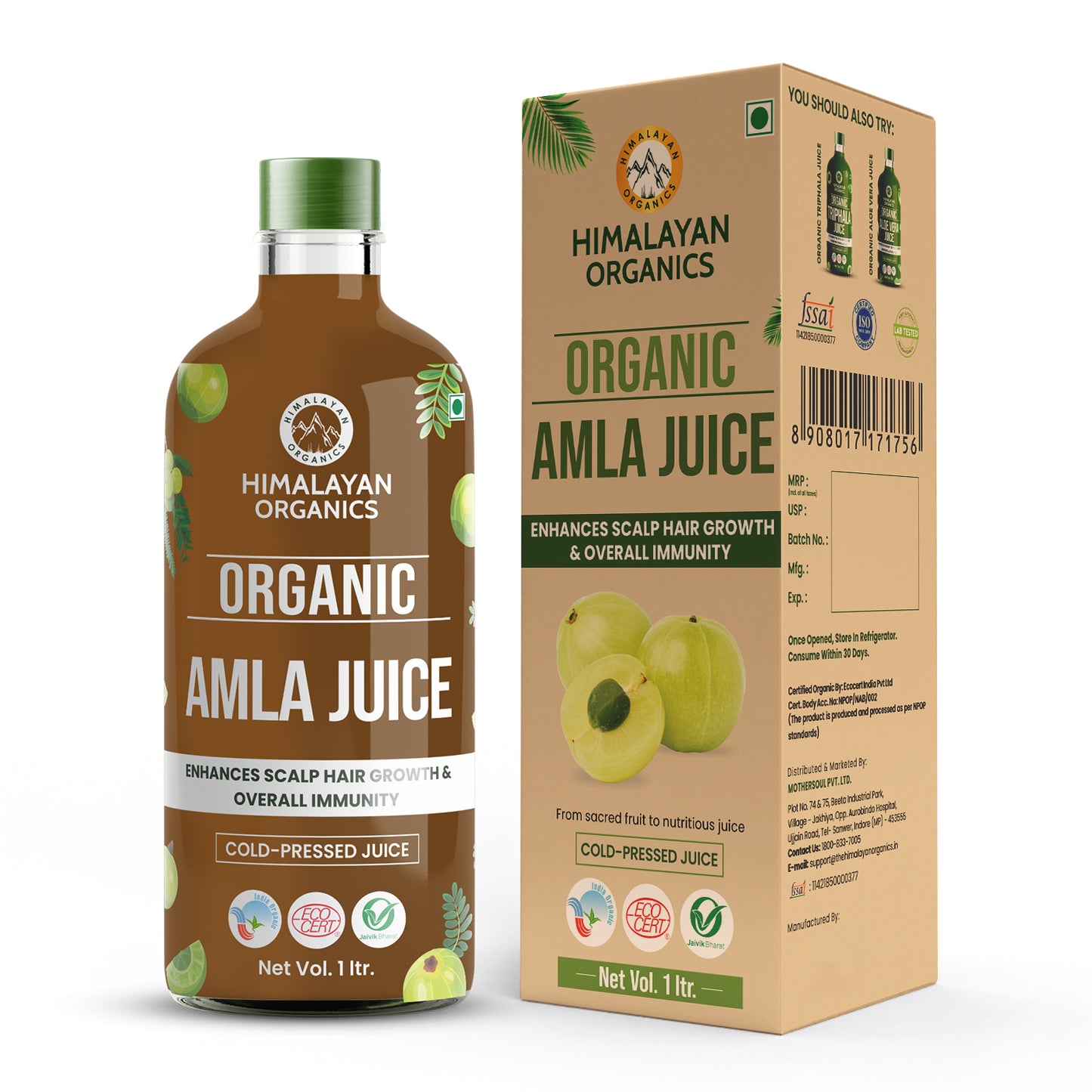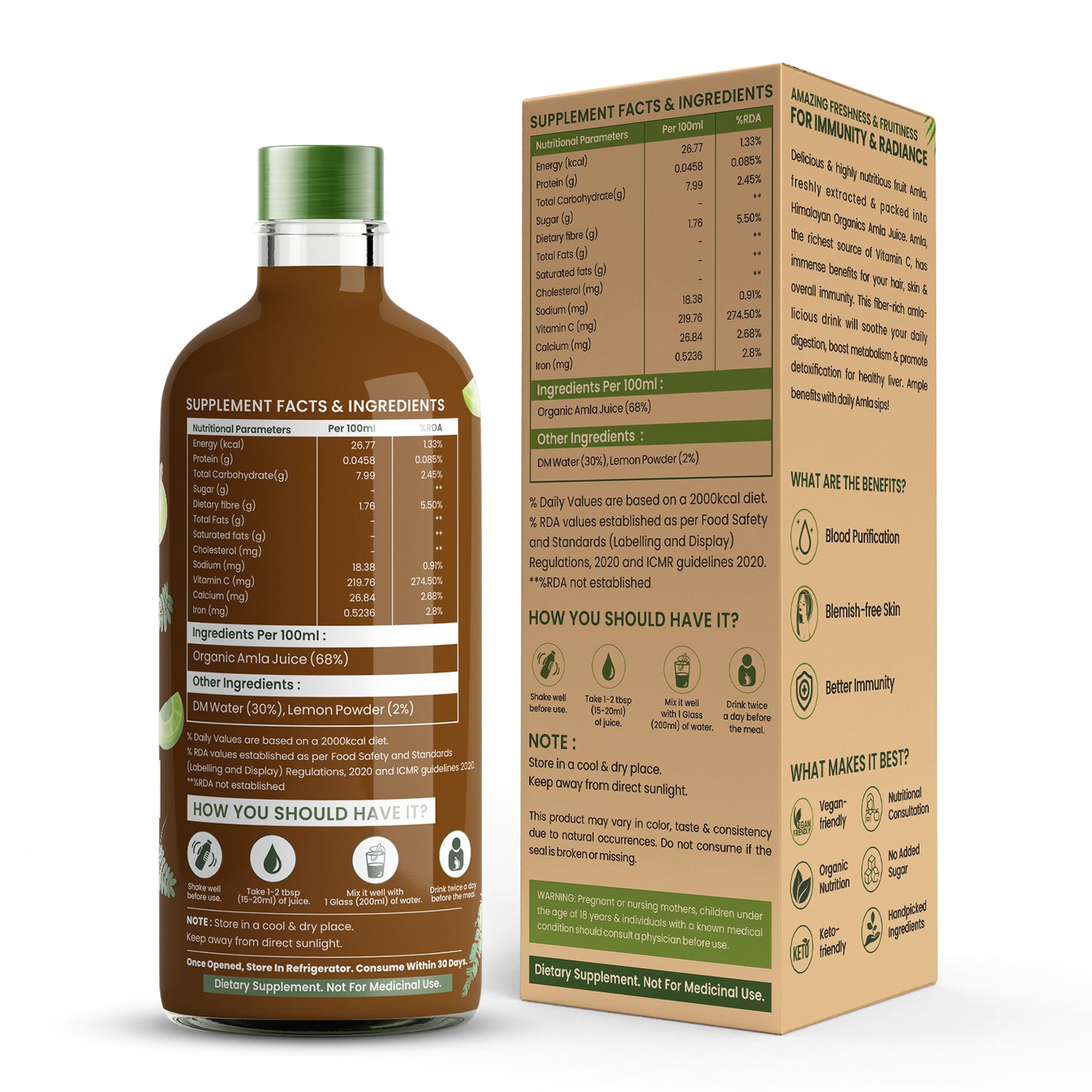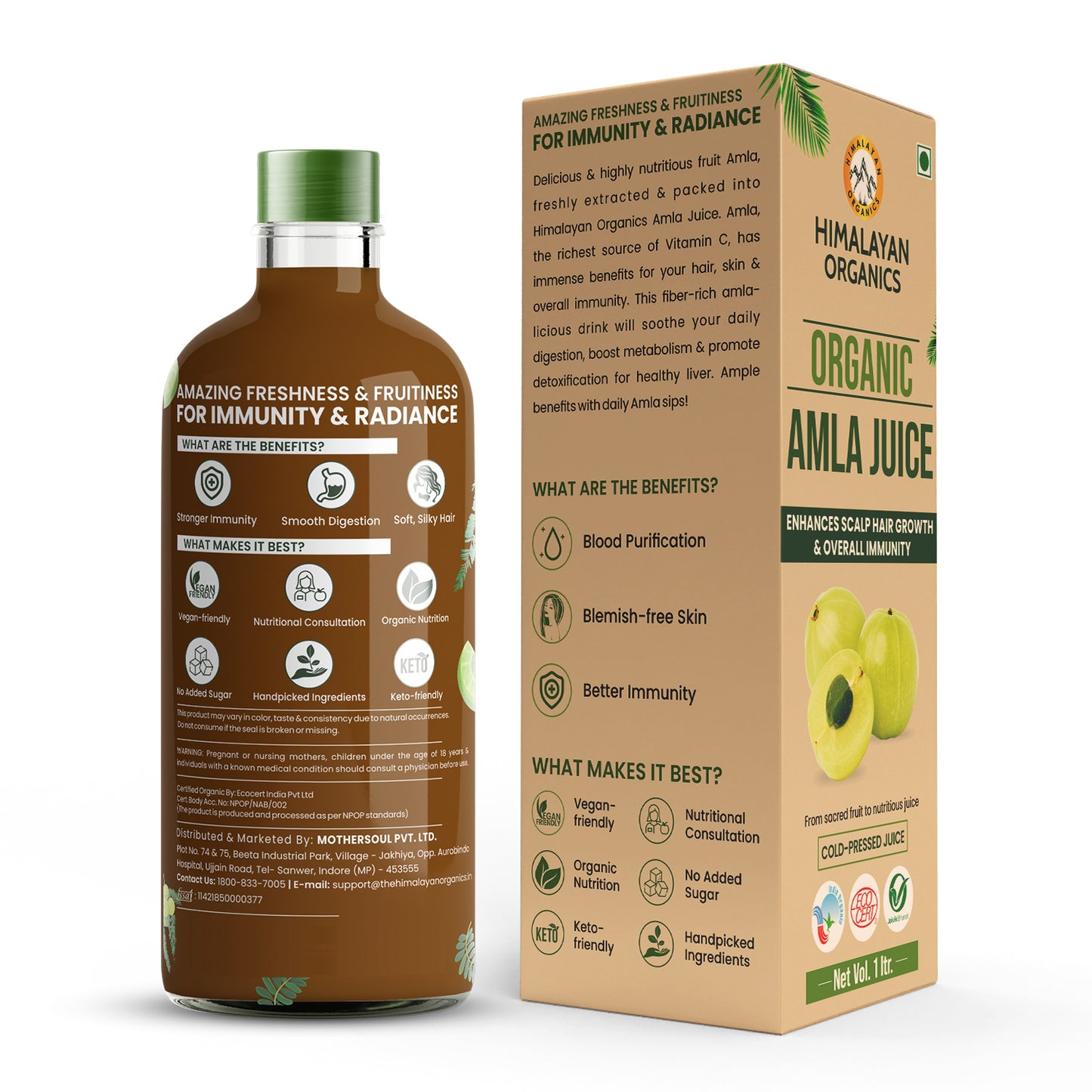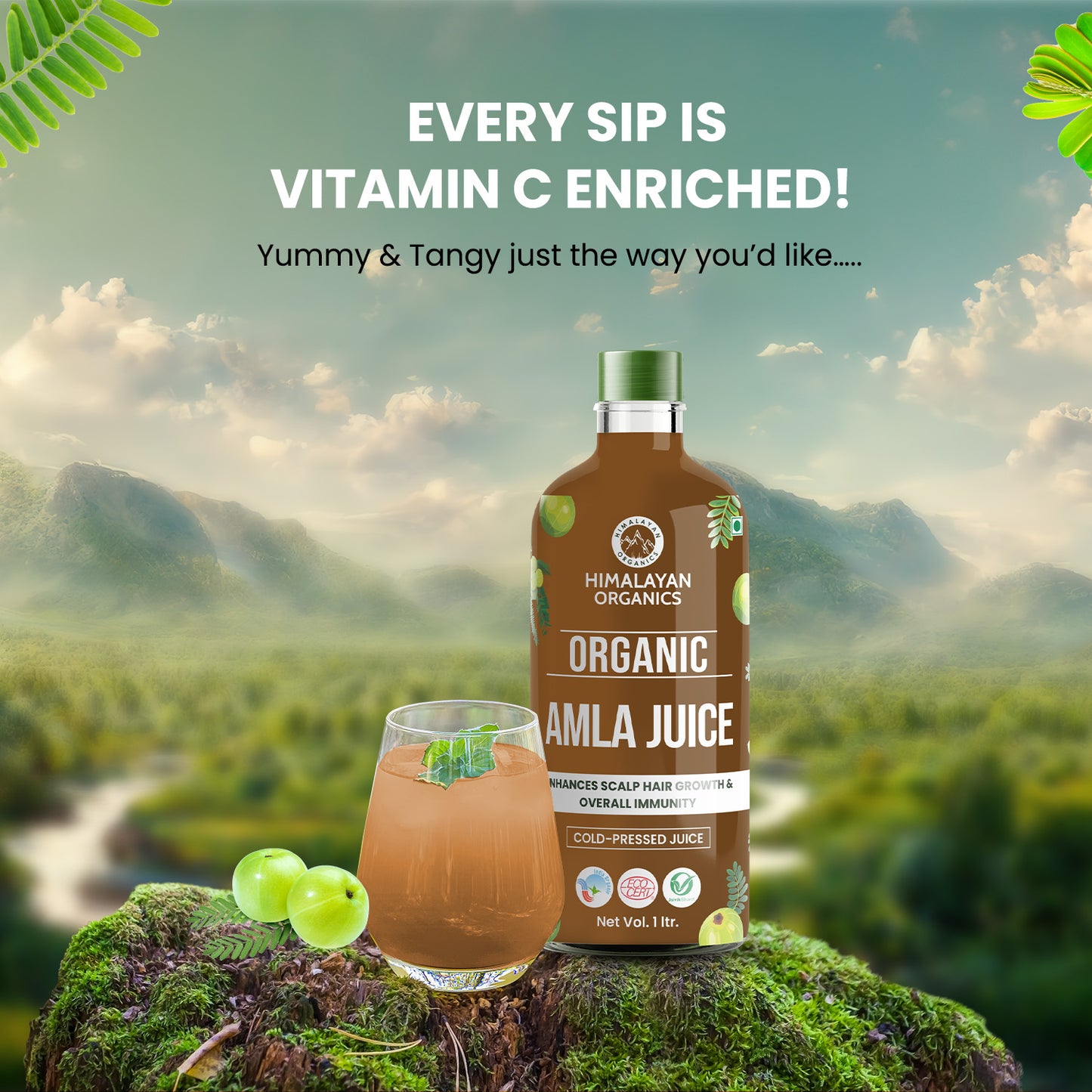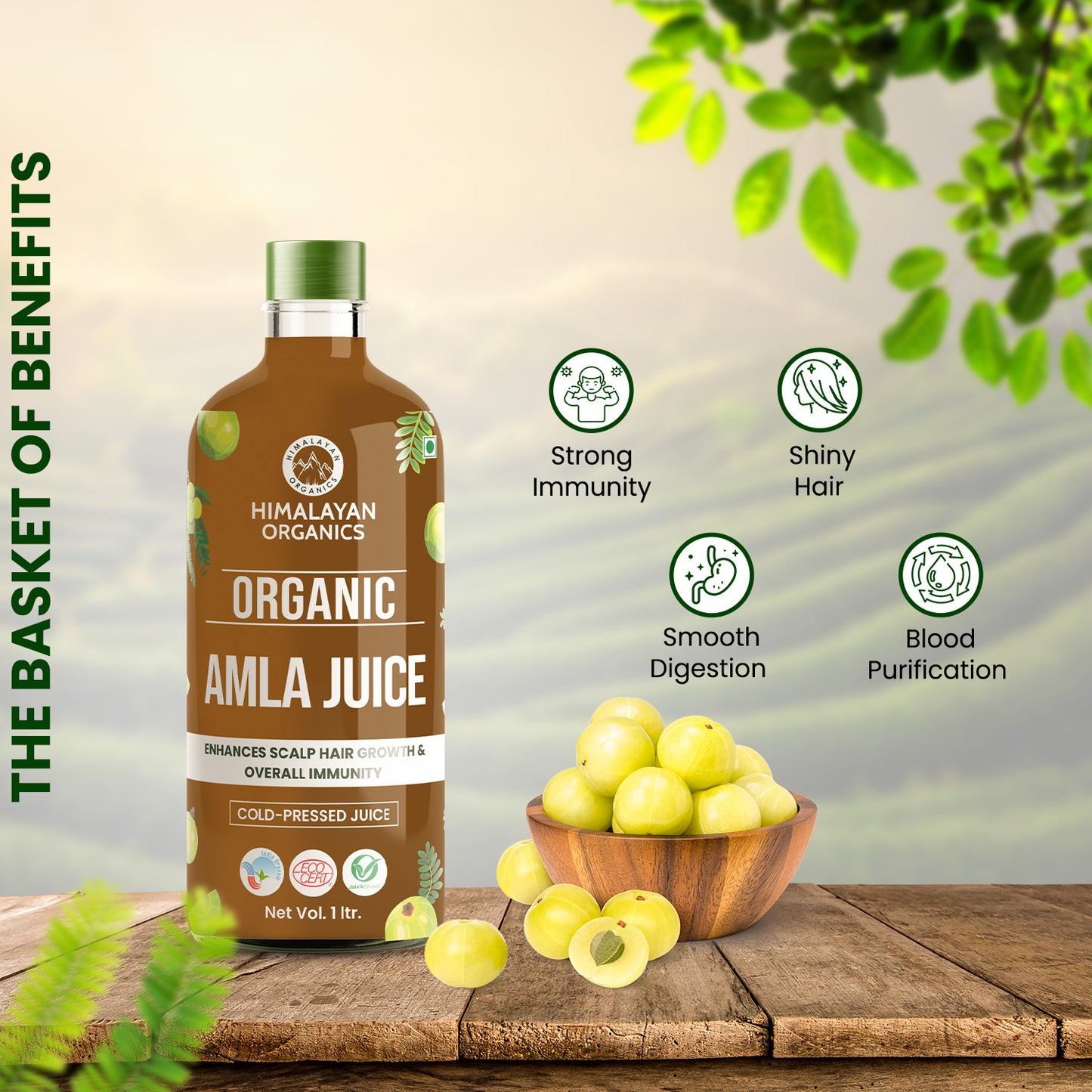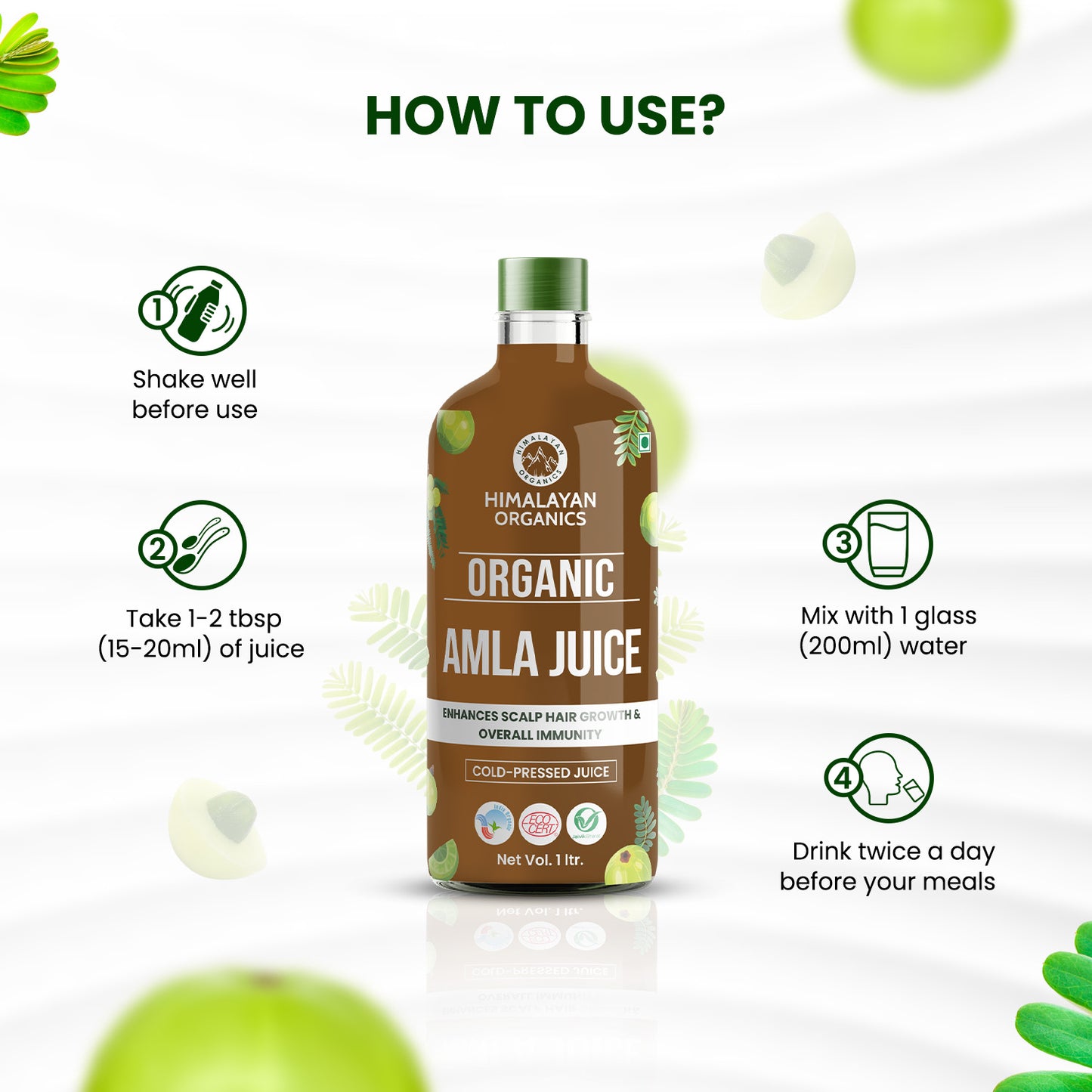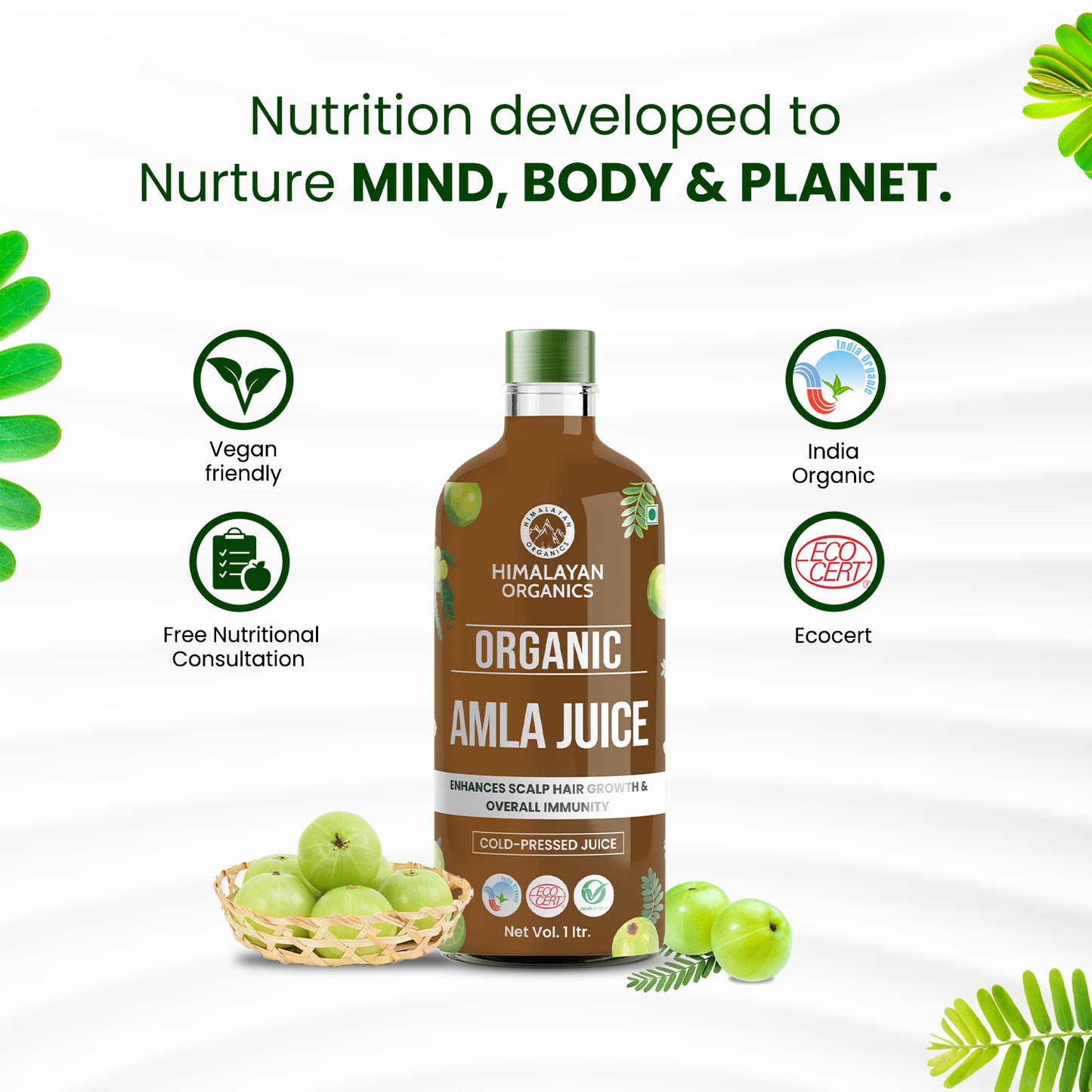 Description
Gulp the Amla! If you are struggling to eat Amla directly, you no longer need to worry. Just gulp the Organic Amla Juice made from the purest Amla fruits.
Enjoy fruitiness, gain nourishment! Nutrify your body the tasty, tangy way with 100% freshness & power of pure Amla in every glass.
Ample benefits with daily amla sips: Sip to give your body the benefits of weight loss, digestion, immunity & beauty in one go.
Juice up your life organically: With this fiber-rich amla-licious drink. Satisfy your taste buds and soothe your health.
SUPPORTS IMMUNE HEALTH:
Vitamin C & antioxidants in Amla helps neutralize the damage causing radicals & strengthen immunity.
HELPS SOOTHE DIGESTION:
Organic Amla Juice keeps you hydrated as well as the fiber-rich content soothes digestion.
PROMOTES HAIR HEALTH:
Nourish your hair from within, making them softer, stronger & denser.
Amla - Well-known as a superfruit across the world, Amla is one of the richest sources of Vitamin C. It also serves as an excellent source of antioxidants & Vitamin A.
FAQs
Yes, Himalayan Organics Amla Juice is cold-pressed, bringing the purest Amla in the most healthiest & easy-to-consume form.
Once you open your juice, store it in a refrigerator to maintain its freshness. Also, keep it away from sunlight & moisture.
Anyone with weak immunity, poor digestion, wanting to lose weight, struggling to maintain their blood sugar levels, or anyone who doesn't like eating raw Amla can consume Amla Juice.
You can consume Amla juice before meals as it helps to boost metabolism & increases the secretion of digestive enzymes in the stomach for better digestion.
Yes, it is an expert-approved organic formula made as per regulatory standards, making it fit for consumption & side-effect free. Also, as it is a perishable product, please do not consume it after the expiry date in any condition.
YOUR DAILY CLEAN, GREEN, VEGAN NUTRITION
I'm pregnant can i consume these?
We would like to inform you that, we do not suggest Himalayan Organics Organic Amla Juice to pregnant women and lactating mothers
Greetings of the day, Thank you for your feedback
Can I use these in my hair dilute them with water and wash my hair with this juice?
Himalayan Organics Organic Amla Juice helps to boost metabolism & increases the secretion of digestive enzymes in the stomach for better digestion. We would suggest you drink the juice not wash your hair.
Can I drink this juice during pregnancy as well?
Yes, Himalayan Organics Organic Amla Juice can be used during pregnancy.
Tasty
It's tasty and healthy juice