Regular price
Rs. 795.00
Sale price
Rs. 745.00
Unit price
per
6 % off
6 % off
Share
Offers available
FLAT 4% OFF
No minimum purchase
THO4
FLAT 7% OFF
on purchase of 999/-
THO7
FLAT 10% OFF
on purchase of 1499/-
THO10
View full details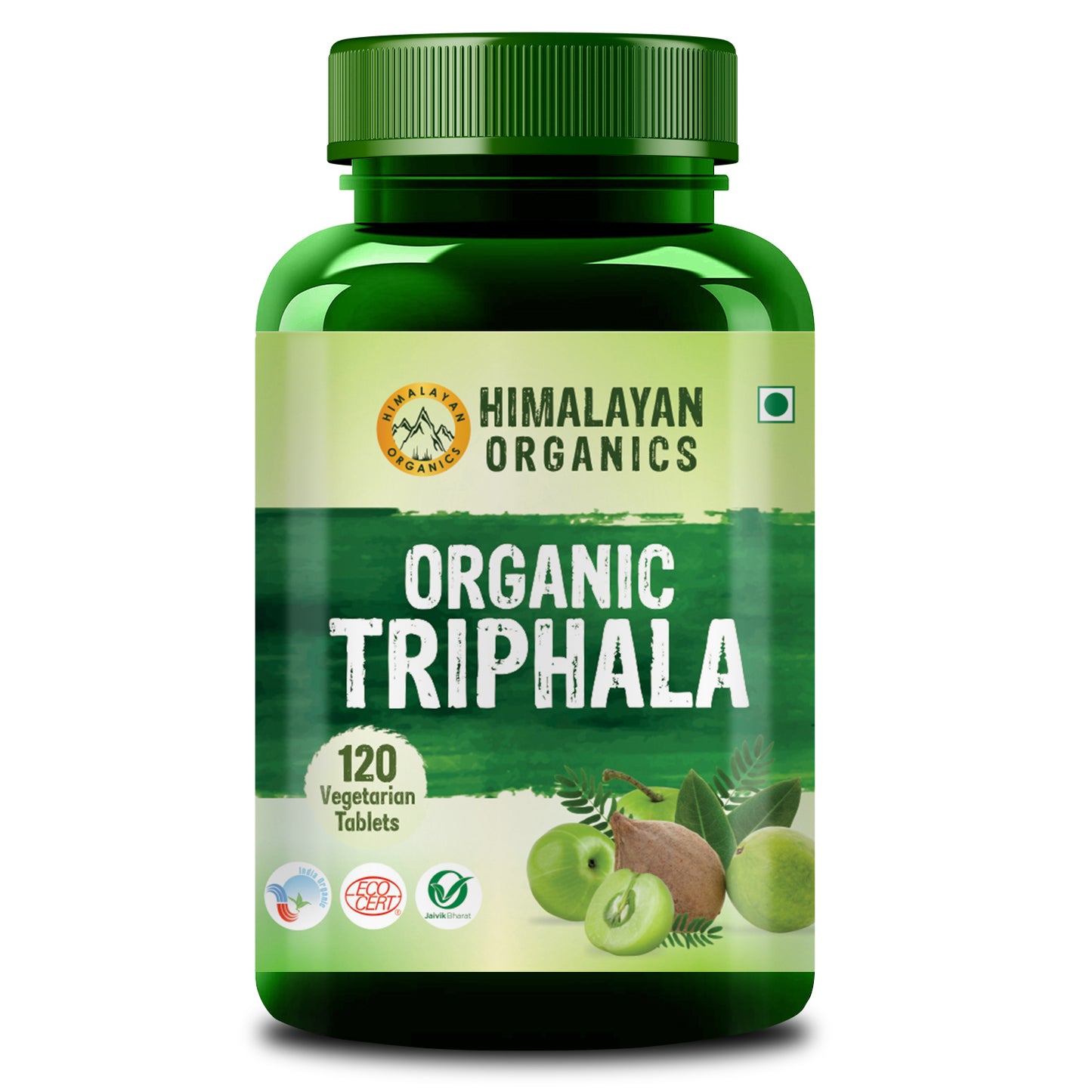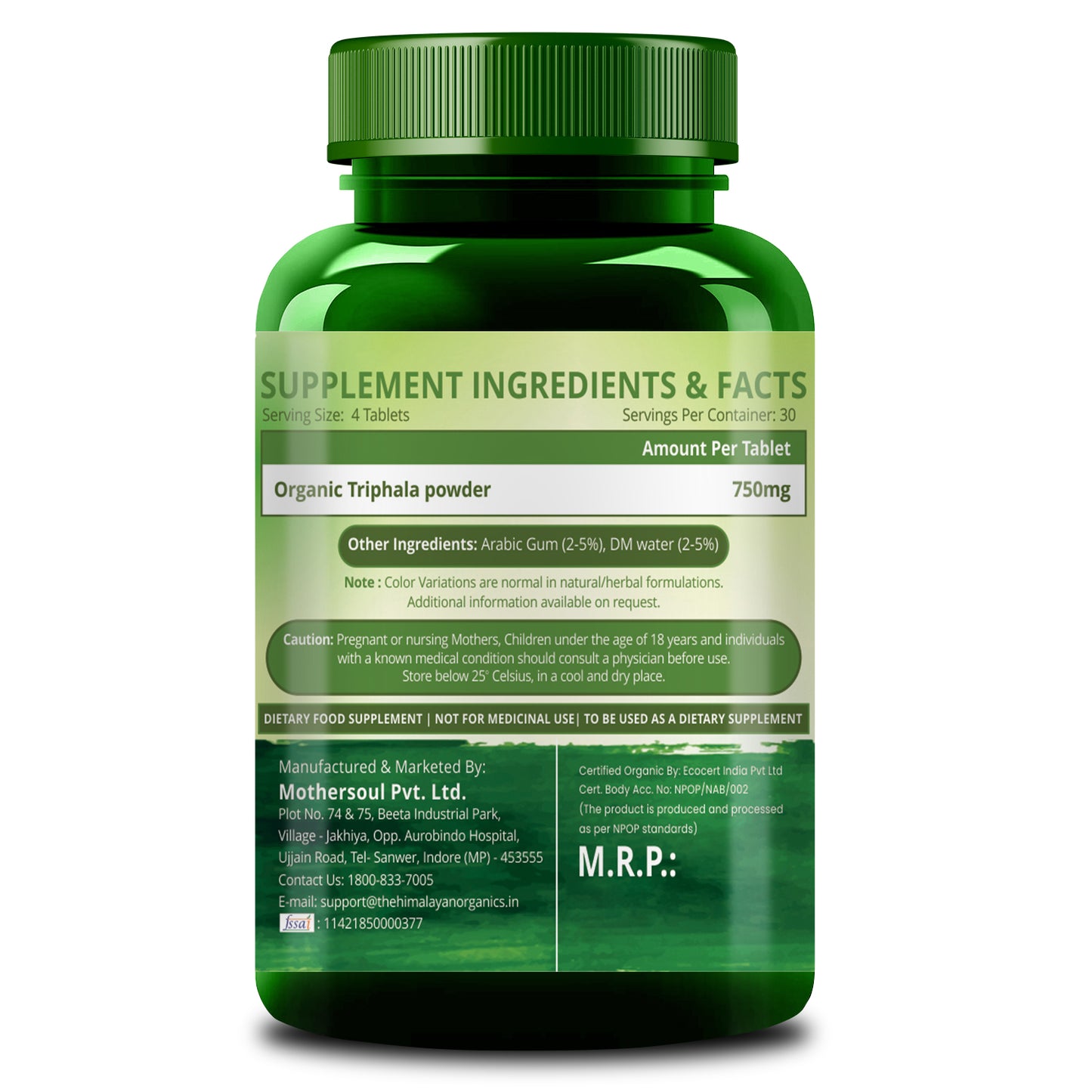 Description
Here's why you should have Triphala daily: Supports your body's detoxification process, maintains friendly gut flora & enhances nutrient absorption.
Goodness of 3 fruits in 1 go!: The highly potent combination of 3 nutritious fruits - Amla, Haritaki & Bahera provides abundant goodness in 1.
Happy gut, healthy you: Since ancient times, this combination has been a popular gut-enriching remedy & is perfect for modern-day gut health issues.
Organic nutrition for thriving you: Formulated with three fruits, handpicked from sustainable farms & processed in clean facilities to give your body the purest nutrition it deserves.
BETTER NUTRIENT ABSORPTION:
A highly bioavailable formula that promotes proper breakdown of food.
TOXIN-FREE FLOURISHING BODY:
Supports healthy functioning of liver for faster detoxification.
GUT CLEANSER:
The laxative & gut soothing properties smoothen daily digestion.
Haritaki - A powerful fruit that helps detoxify the body, aids in weight loss and keeps gut troubles at bay.
Amla - A great source of vitamin C, Amla is no less than a wonder fruit having high immunity-enhancing properties & a rich antioxidant profile.
Bahera - A go-to-ingredient that works like magic against constipation, loss of appetite, bloating & detoxification.
FAQs
Three things are essential for smooth digestion - (a) Breakdown of food in the small intestine (b) Assimilation of nutrients (c) Elimination of waste. Organic Triphala Tablets help to achieve all three aspects.
Because Triphala is suitable for Vata, Pitta & Kapha doshas as well as ideal for young & elderly.
Anybody who generally wants to boost digestive activity, is struggling with constipation, has irritable bowel syndrome, or wants better detoxification can take Triphala tablets.
Triphala is rich in phytochemicals that are known to have immunomodulatory effects which strengthens the immune response and safeguards against various infections.
Yes, it is an expert-approved organic formula made as per regulatory standards, making it fit for consumption & side-effect free.
YOUR DAILY CLEAN, GREEN, VEGAN NUTRITION
what are the best ways to use these
Himalayan Organics Organic Triphala Tablets suggested dosage is 4 tablets per day 2 each after your lunch and dinner with water.
Does this product help in weight loss?
Himalayan Organics Organic Triphala Tablets support the detoxification process, maintain friendly gut flora & enhance nutrient absorption. It may help in weight management to a certain extent.
Can we take these in every weather, as the weather change I feel my immunity is getting weak.
Himalayan Organics Organic Triphala Tablets can be used in all types of weather conditions. It helps in the detoxification process, maintains friendly gut flora & enhances nutrient absorption.
Greetings of the day, Thank you for your feedback