Regular price
Rs. 1,055.00
Sale price
Rs. 799.00
Unit price
per
24 % off
24 % off
Share
Offers available
FLAT 4% OFF
No minimum purchase
THO4
FLAT 7% OFF
on purchase of 999/-
THO7
FLAT 10% OFF
on purchase of 1499/-
THO10
View full details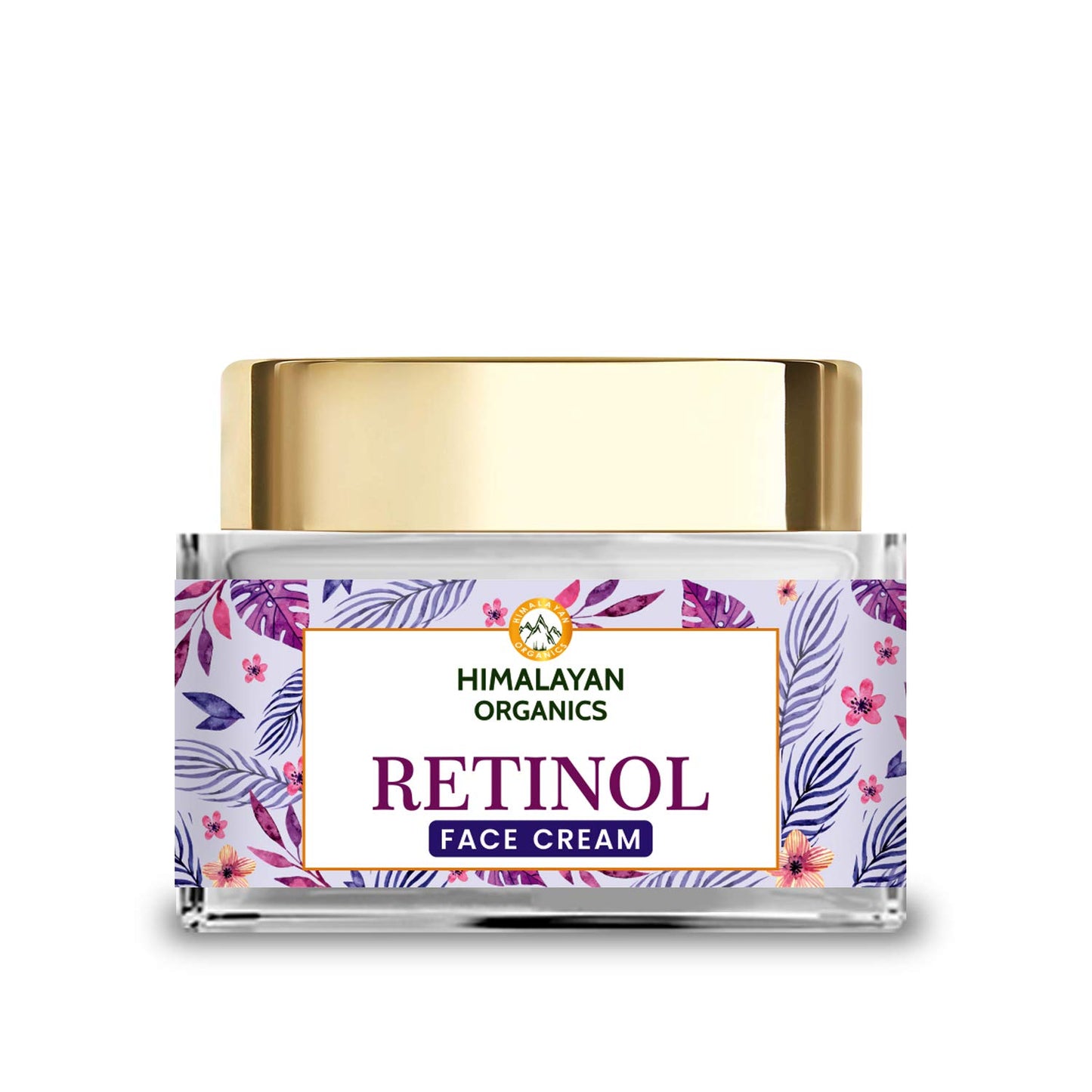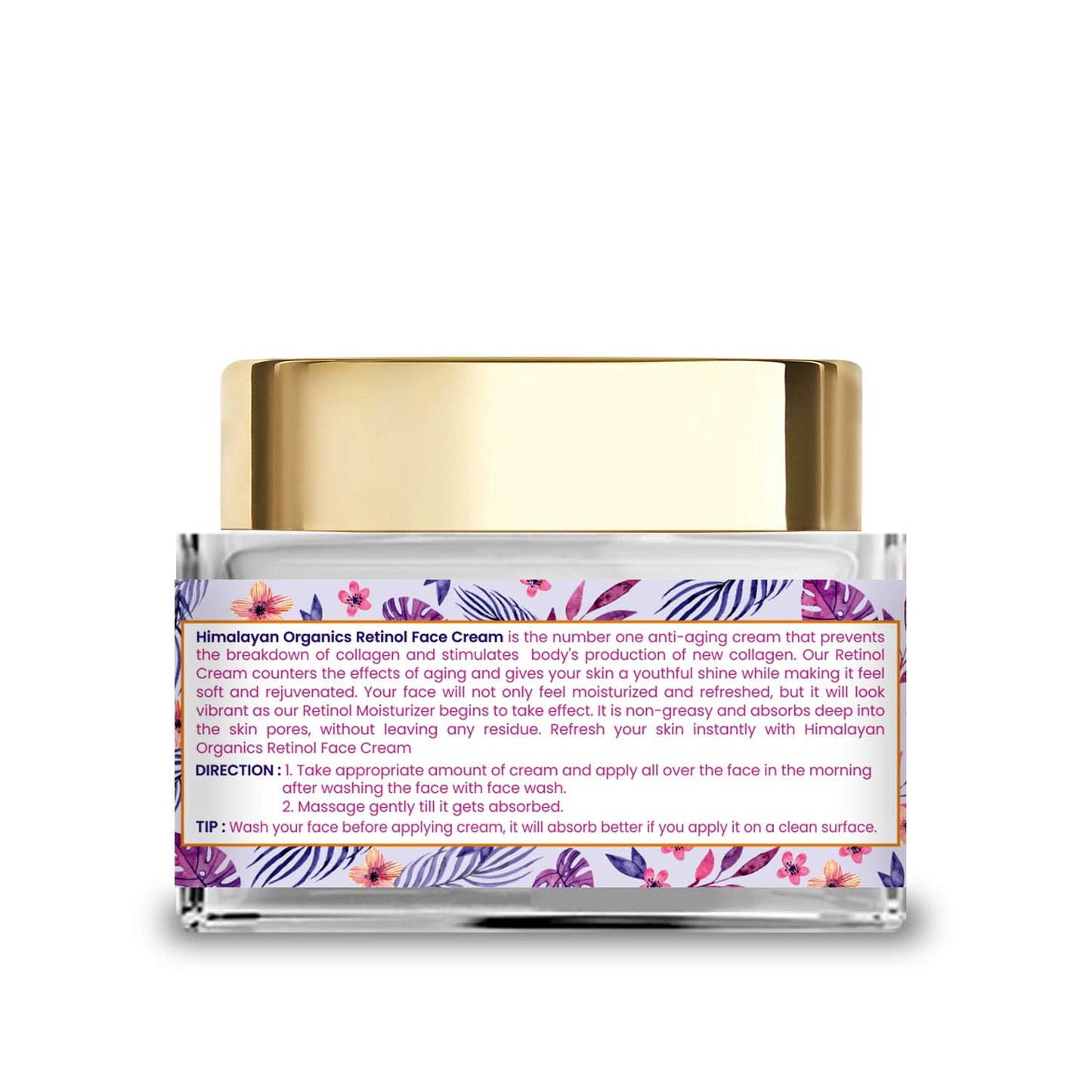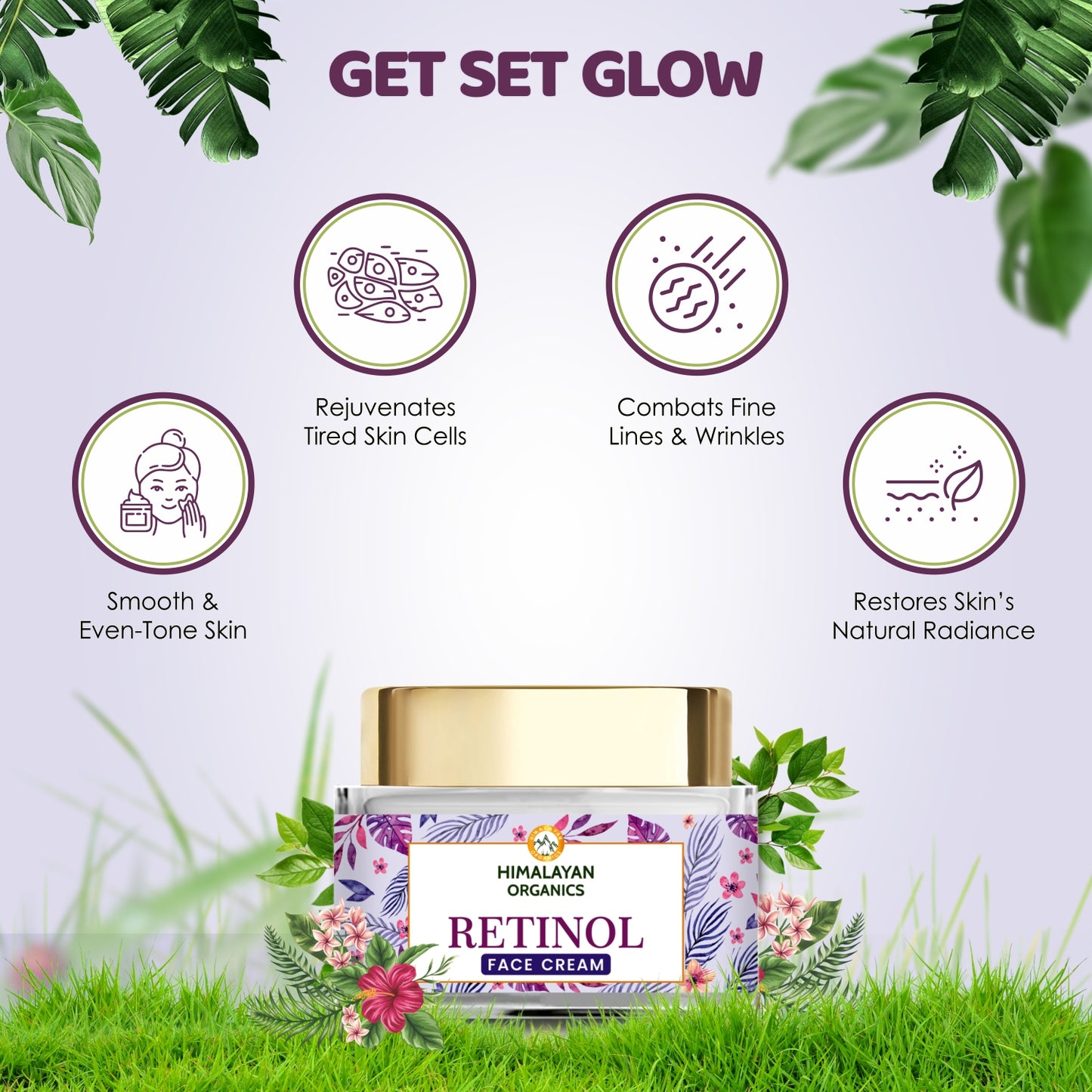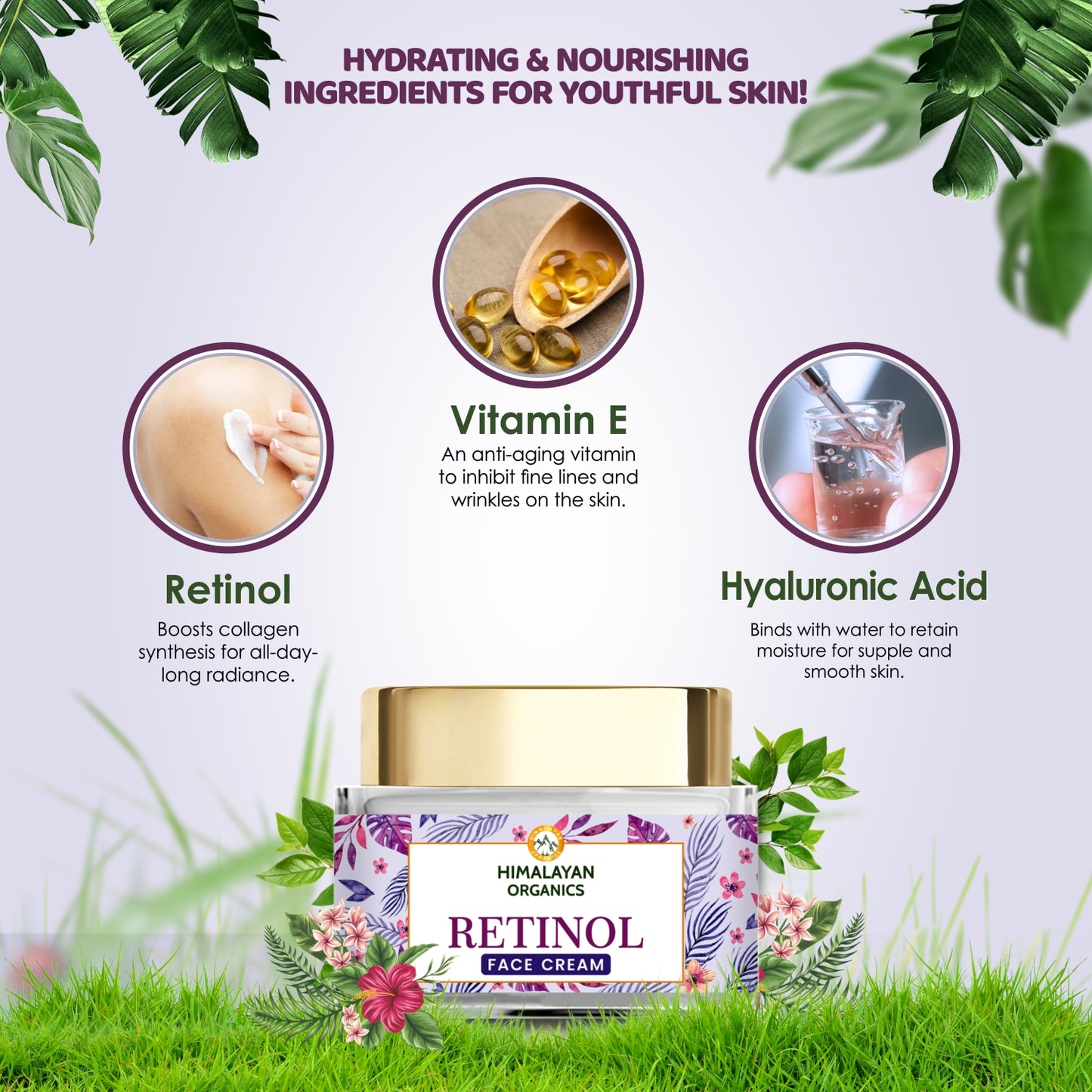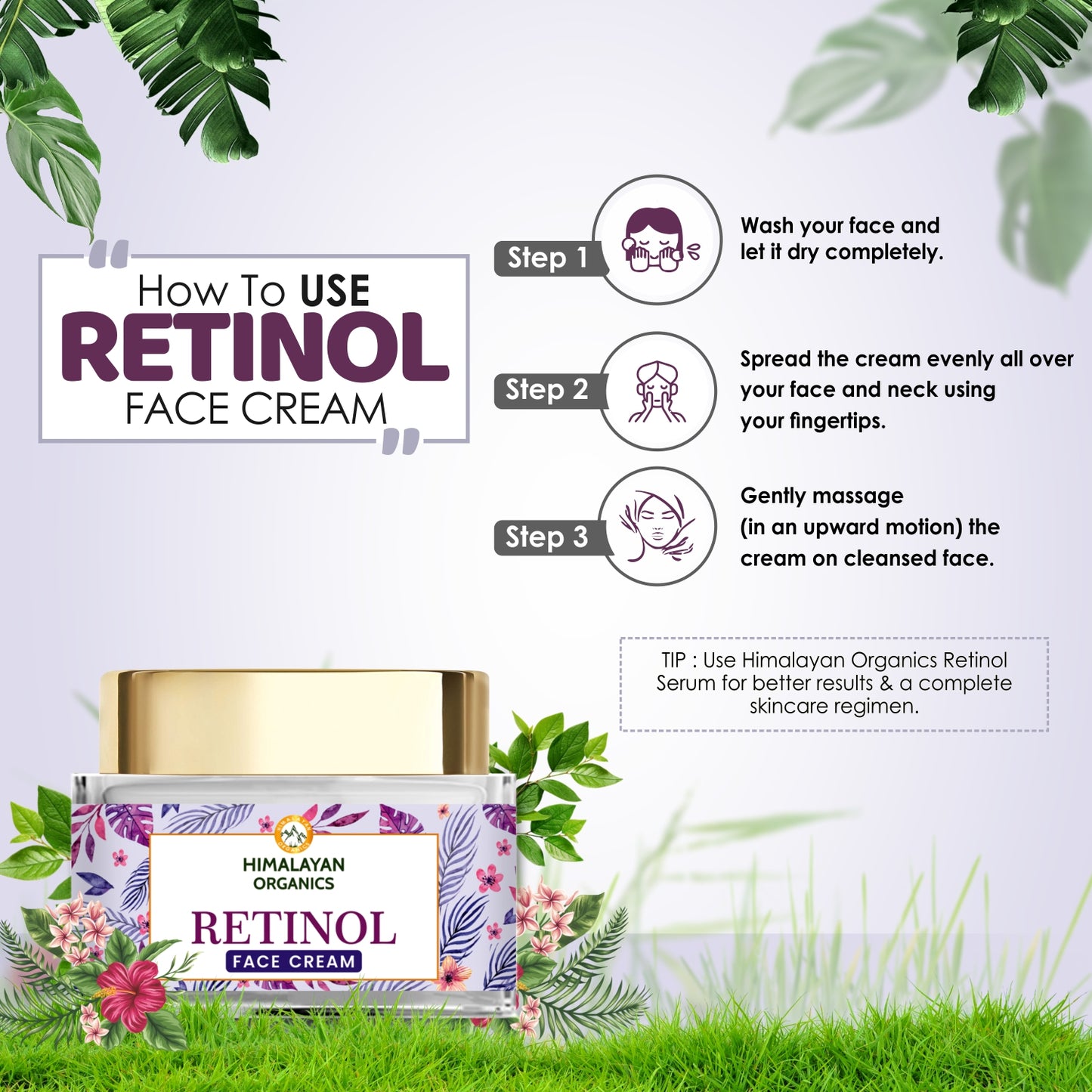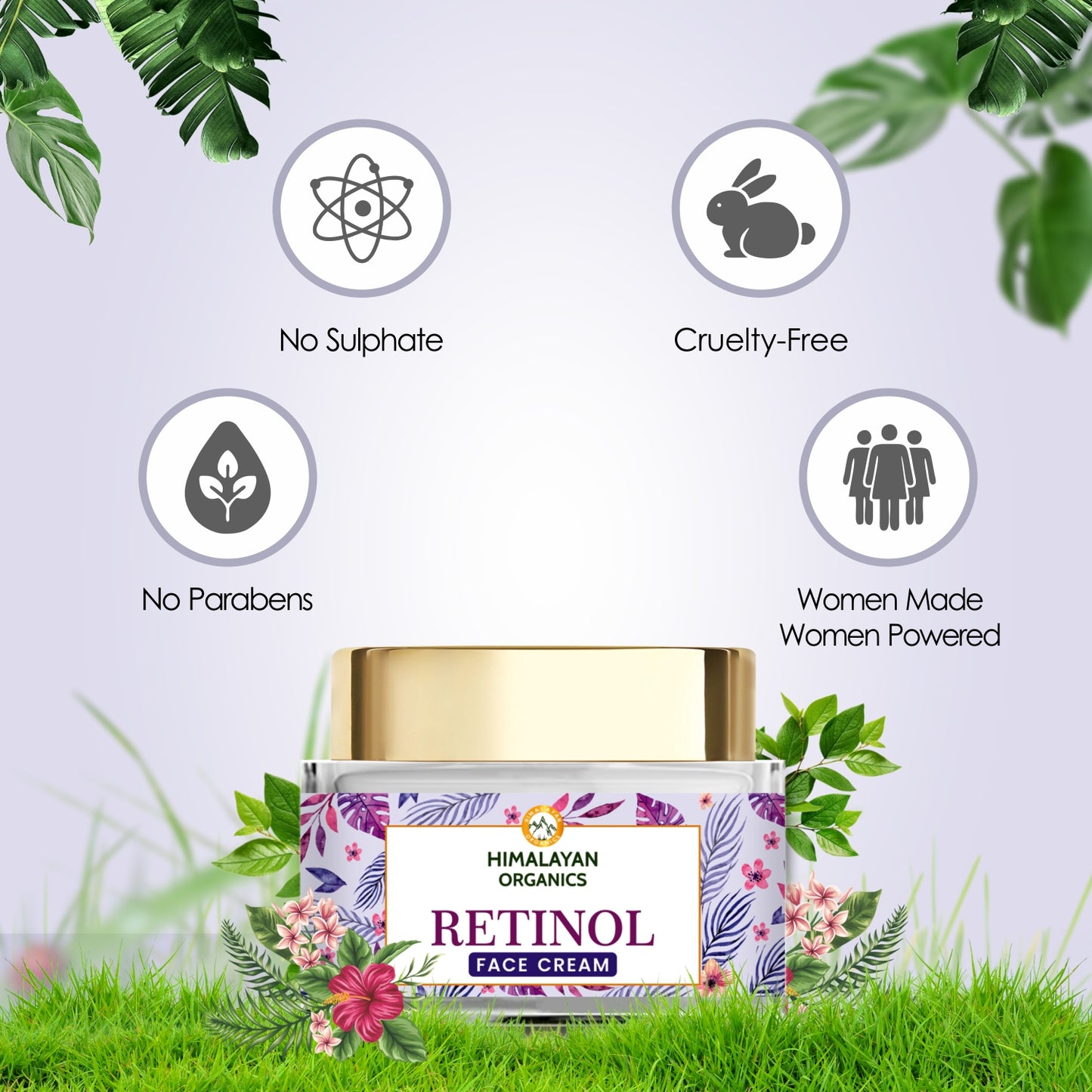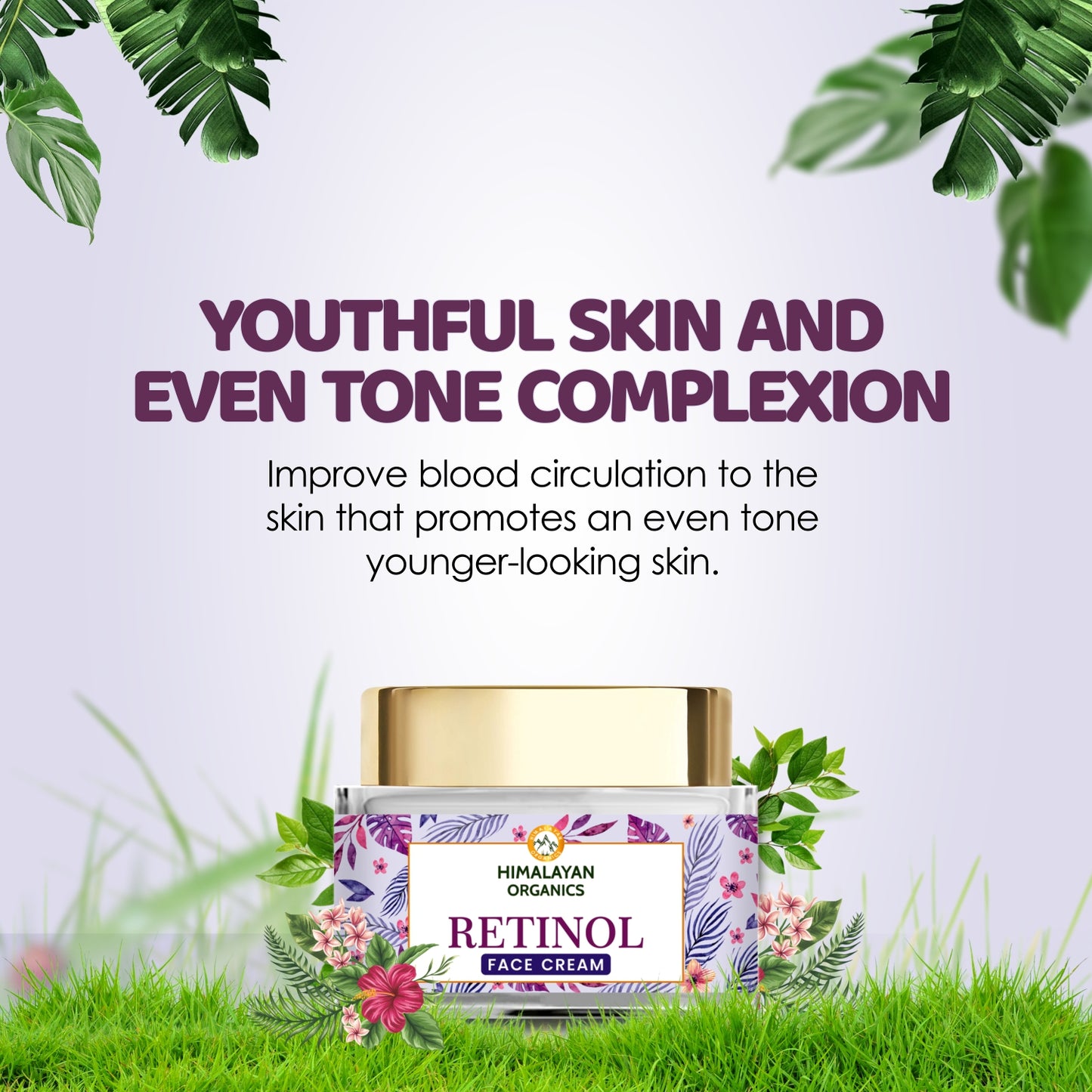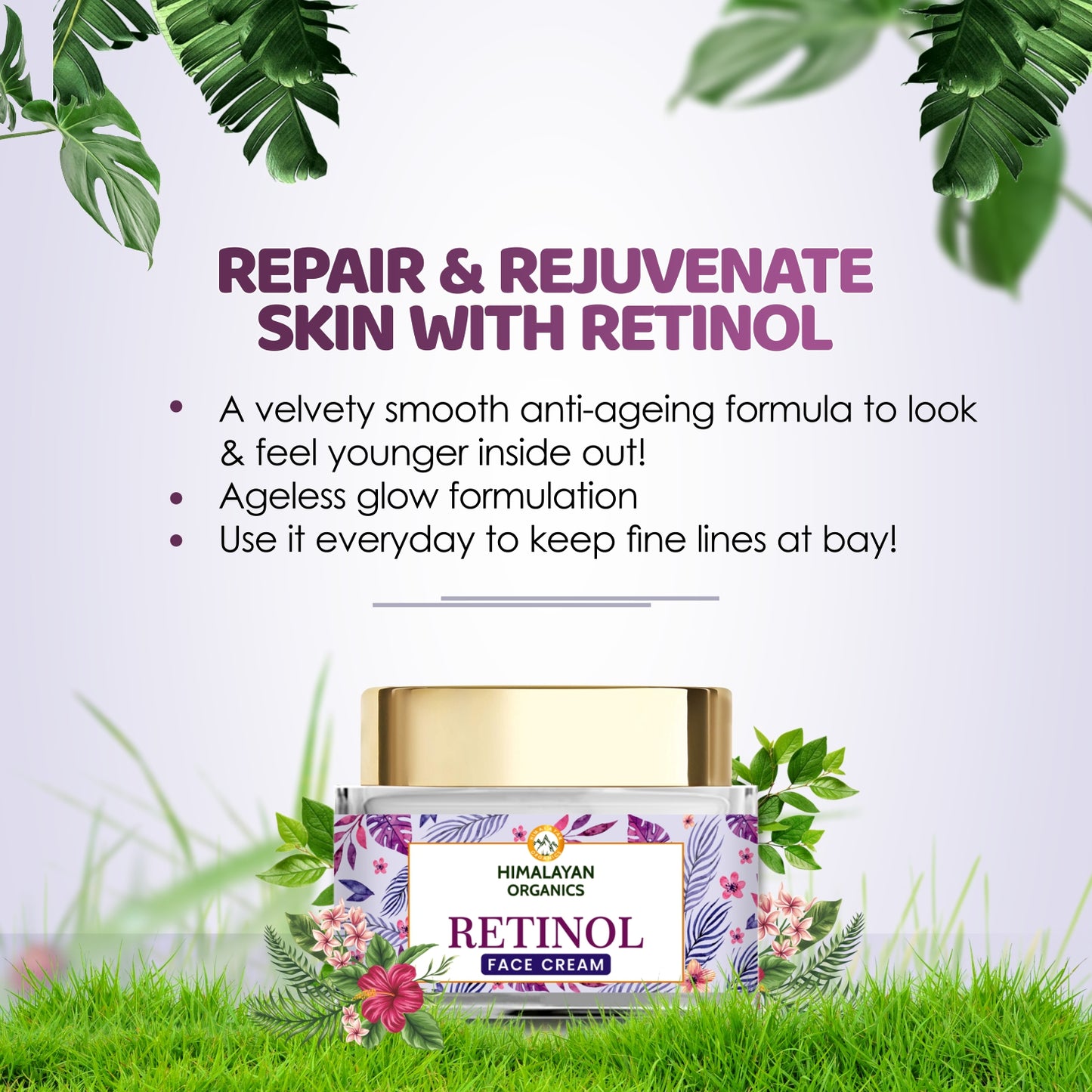 Description
GET SET GLOW!
Himalayan Organics brings you Retinol Face Cream, a perfect and effective anti-aging solution formulated to cater to your skincare needs most nobly. The goodness of the ingredients safeguards your skin from damage, supports you in the skin renewal process, and improves your skin moisture mantle. It restores skin's natural radiance by combating aging symptoms, refining complexion, and promoting an even skin tone. It has essential fatty acids and hydrating nutrients that maintains the natural lipid barrier and keeps the skin hydrated which gives it a dewy velvety feel. Time to refresh your skin with Himalayan Organics Retinol Face Cream!
Hydrating & Nourishing Ingredients for Youthful Skin!
Retinol minimizes fine lines and wrinkles on the skin and acts as an anti-aging ingredient. It helps to manage collagen synthesis for all day long skin radiance.
Lighten, Brighten & Freshen for Youthful Glow!
YOUTHFUL GLOW: Retinol is a wonderful ingredient for skincare that alters the behavior of the aged cells so that they can act in a youthful manner. It boosts blood flow to the skin, enhances collagen production, and combats fine lines and wrinkles for smooth and ever-youthful glowing skin.
SKIN REJUVENATION: Himalayan Organics Retinol Cream rejuvenates your skin by encouraging faster turnover of the skin cells of the outermost layer of the skin for new skin cells regeneration. This results in smoother and more even-looking skin. For best results, pair it with Himalayan Organics Retinol Serum.
SAFE & HYDRATING FORMULA: Rich in Vitamin A, Himalayan Organics Retinol Cream is a safe, hydrating, and 100% vegan formula free from mineral oil, parabens, sulfate, and harmful chemicals. It is an easy absorbent, non-sticky, and non-greasy formula that enhances collagen production, regulates skin elasticity, rejuvenates tired skin, combats signs of aging, and promotes fresh, hydrated, and radiant skin.
I have used these cream, months and they make my skin glowy and healthy, must try them with everyone
Greetings of the day, Thank you for your feedback
what is the best time to use these cream?
Himalayan Organics Retinol Cream method of utilization: Take the appropriate amount of cream and apply it all over the face in the morning after washing the face with face wash. Massage gently till it gets absorbed.
Does this cream men can use?
Himalayan Organics Retinol Cream for women for wrinkles, lines, and skin dullness can be used by both men and women.
great cream with great results must try it gives a proper natural glow in morning once started using
Greetings of the day, Thank you for your feedback