Regular price
Rs. 1,185.00
Sale price
Rs. 799.00
Unit price
per
32 % off
32 % off
Share
Offers available
FLAT 4% OFF
No minimum purchase
THO4
FLAT 7% OFF
on purchase of 999/-
THO7
FLAT 10% OFF
on purchase of 1499/-
THO10
View full details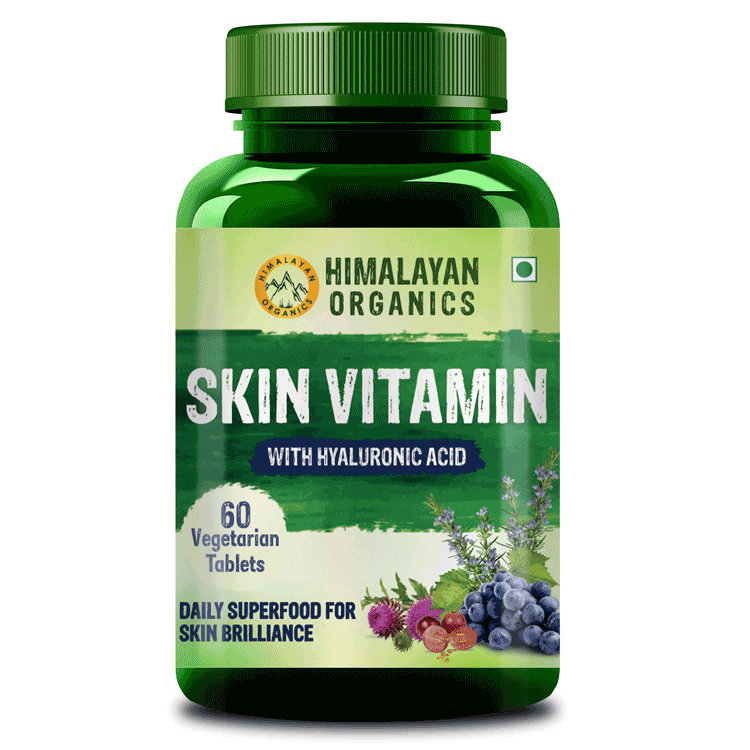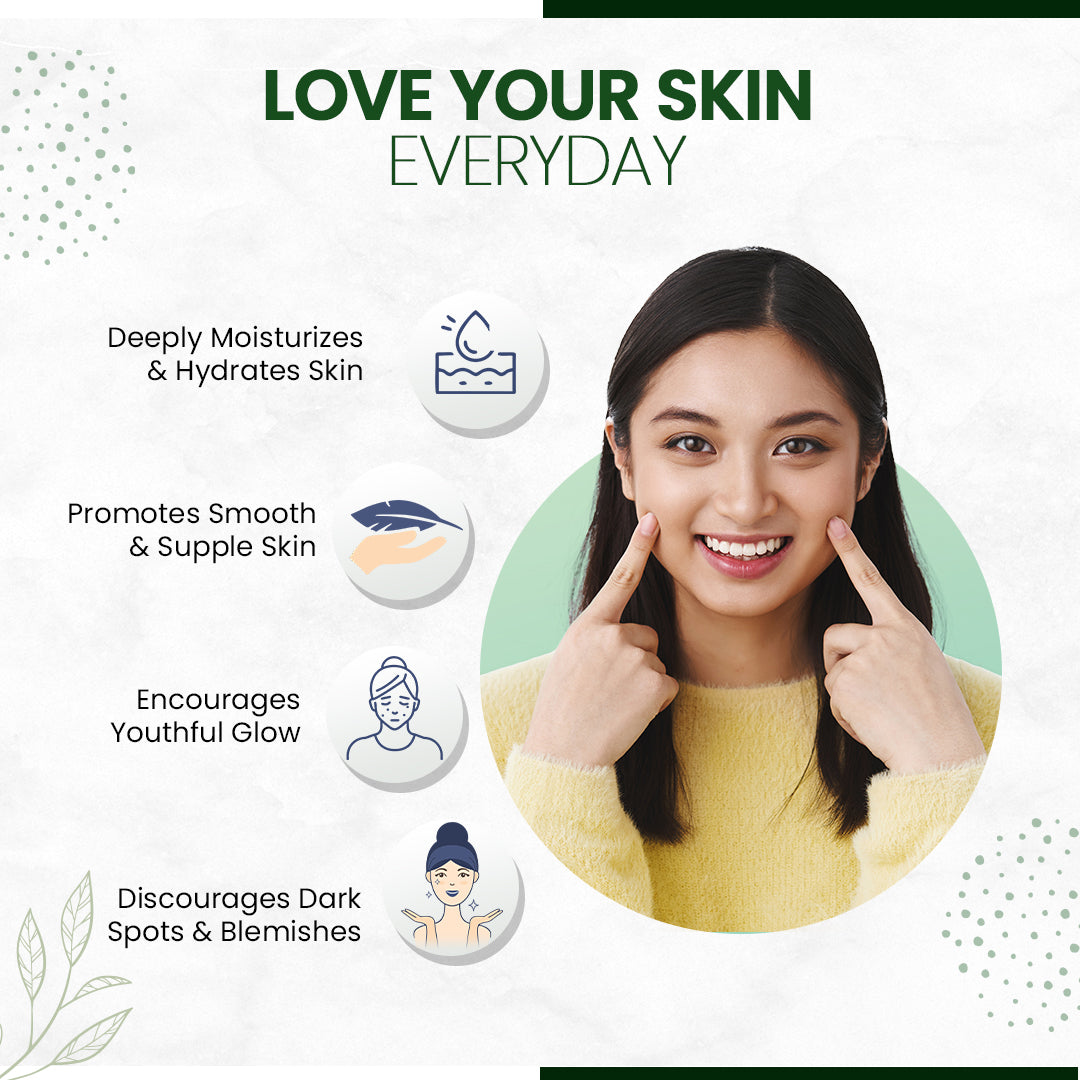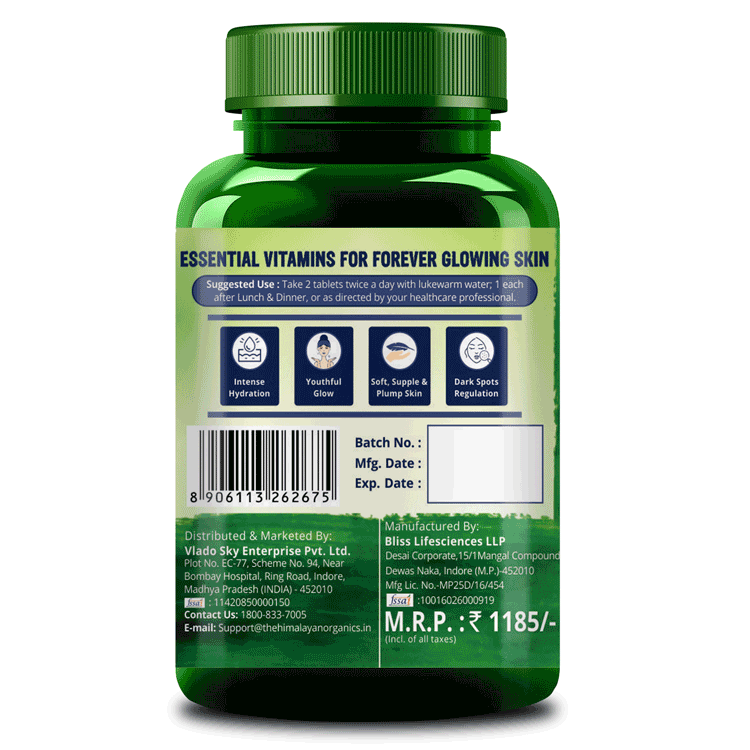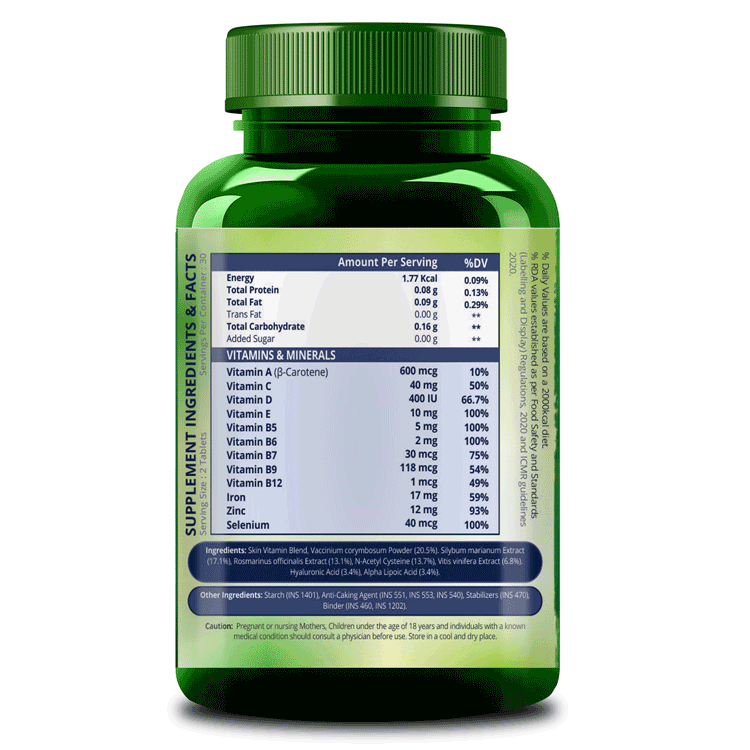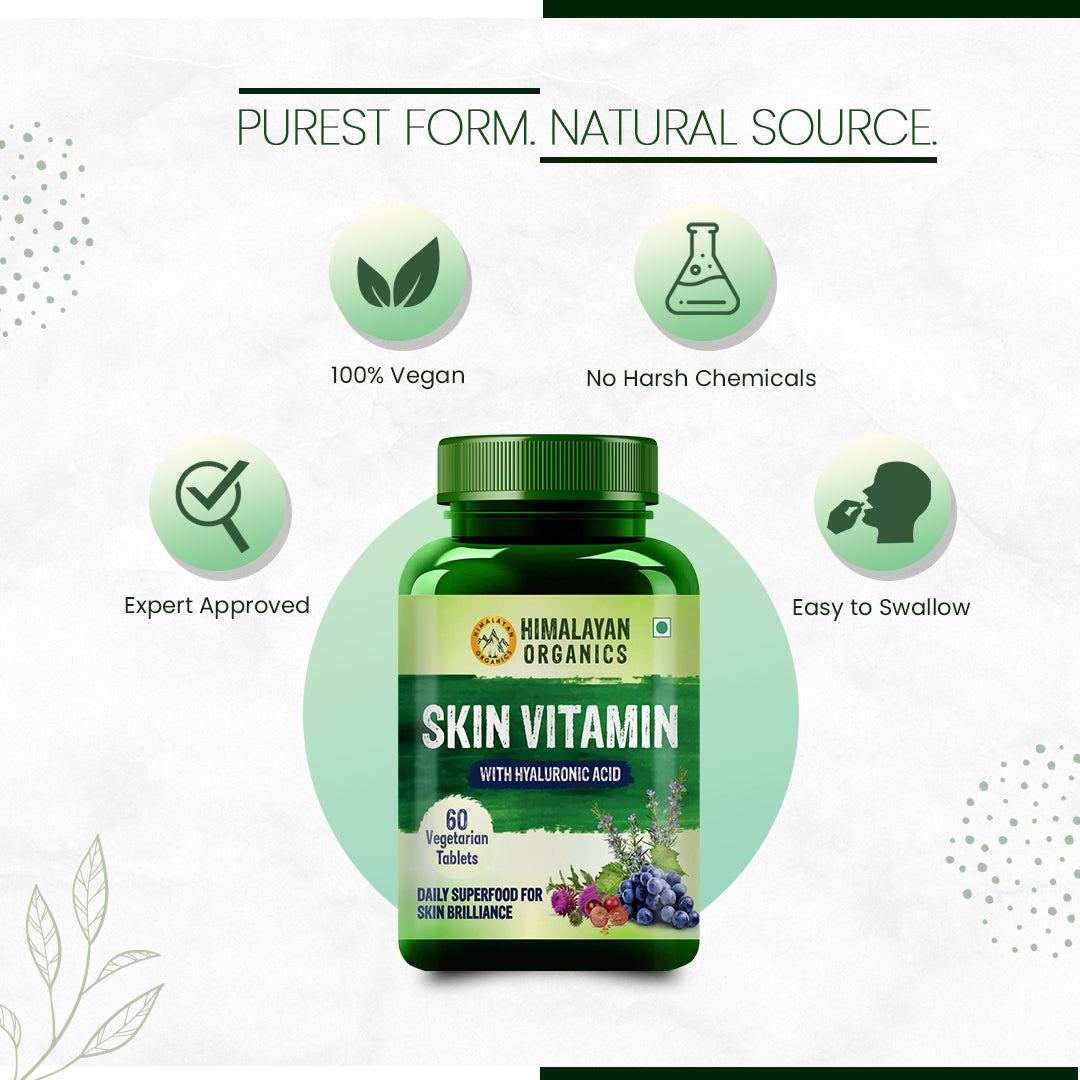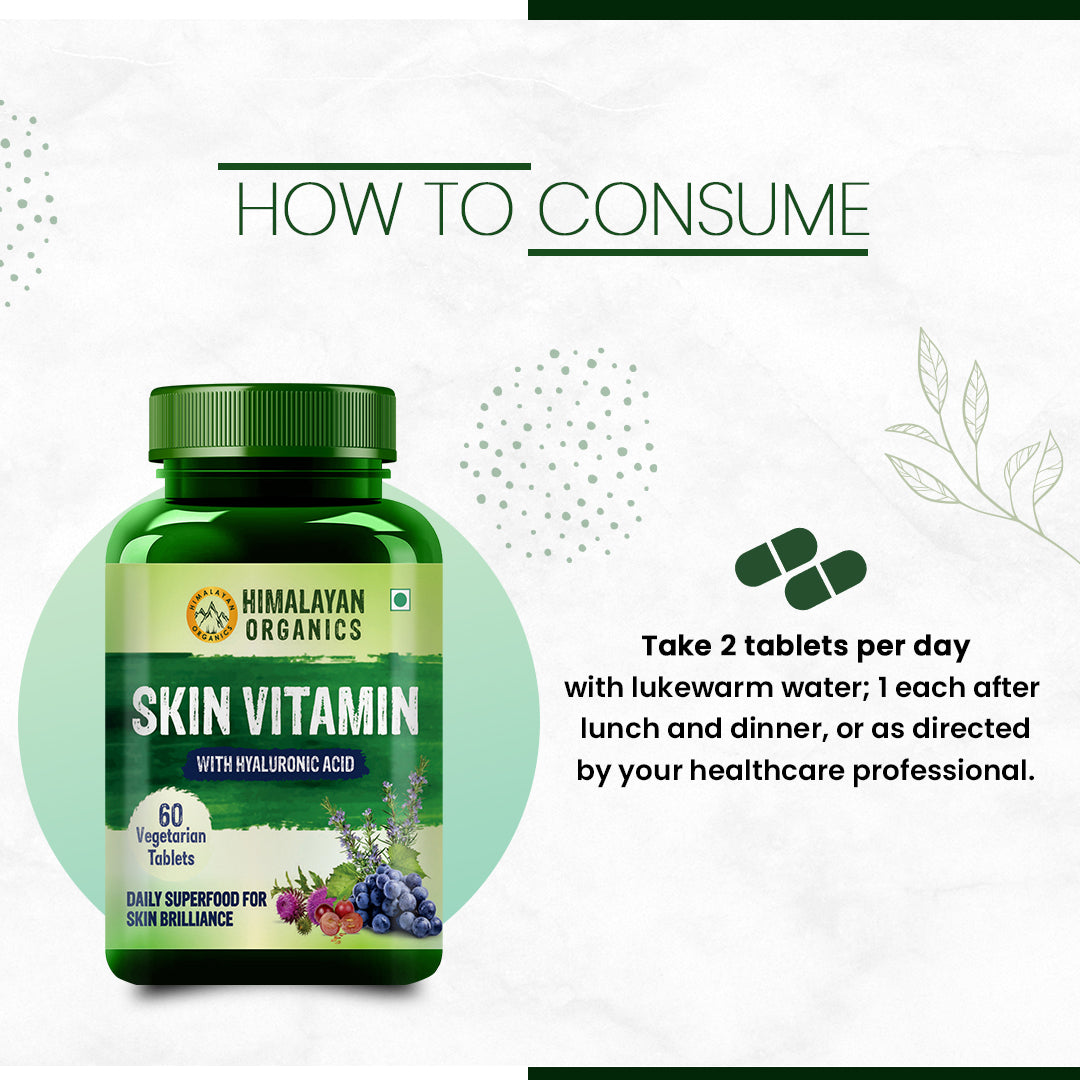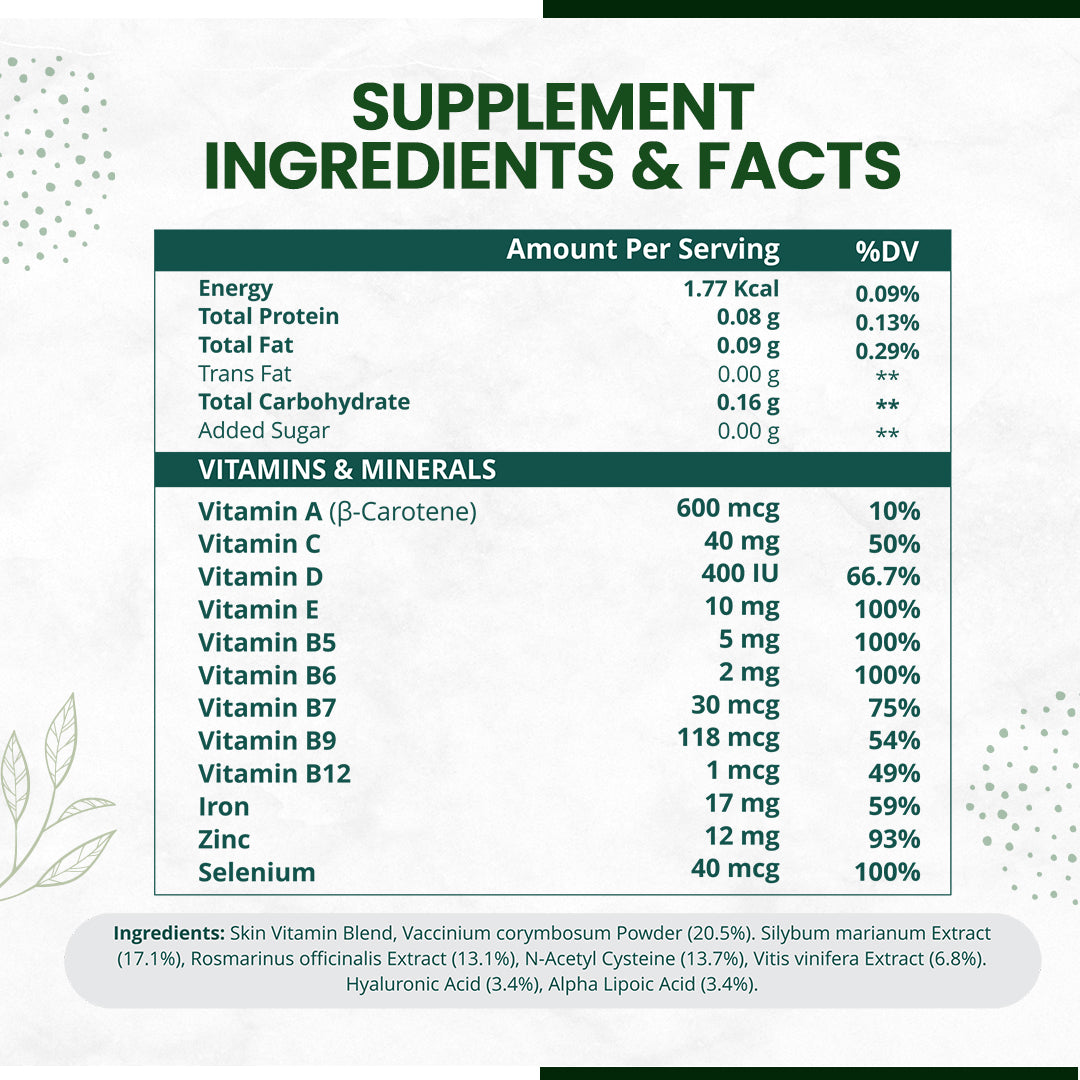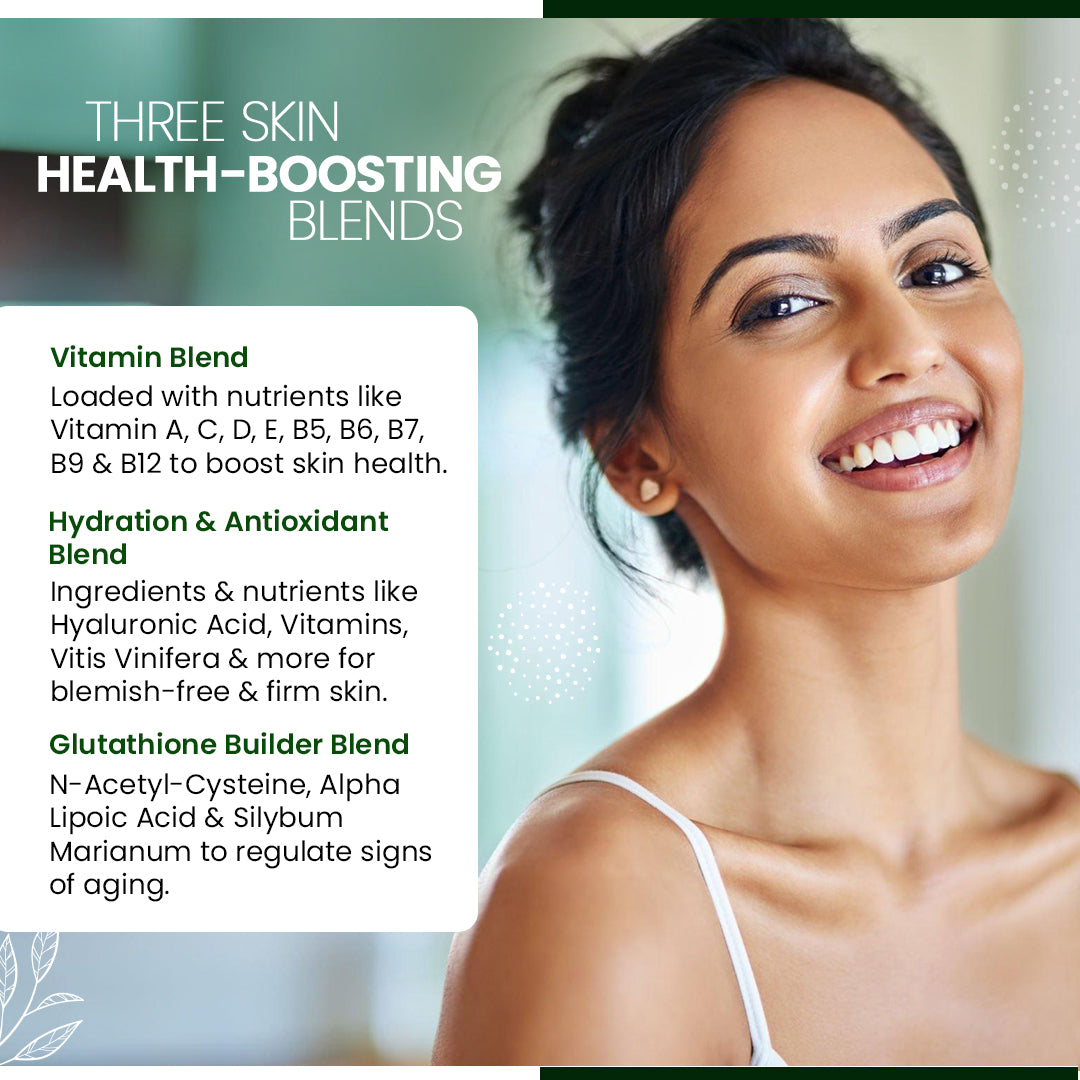 Description
Time to shine on! Get glowing, glittering, gleaming & gorgeous skin in a healthy & nourished way.
Supplementing your skincare journey naturally: Enriched with natural extracts like Milk Thistle, Grape Seed & Rosemary to make your skin soft, strong, smooth & happy.
Remember: Skin care is essential no matter the age!: 

No matter your age, get your hands on Skin Vitamin to keep your skin forever young, happening & firm.

Live. Laugh. Love. Skincare! 

With vitamin blend, hydration & antioxidant blend & glutathione builder blend that regulates inflammation & oxidative stress to enhance your overall complexion.
SMOOTH & GLOWING SKIN:
Enhances skin barrier functions for supple & naturally glowing skin.
INTENSE HYDRATION:
3.4% hyaluronic acid content promotes skin moisturization & better skin quality.
BLEMISH-FREE SKIN:
Combats environmental damage, regulates fine lines & discourage blemishes.
Silybum Marianum Extract (Milk Thistle) - Regulates oxidative stress & discourages the presence of acne
Rosmarinus Officinalis Extract (Rosemary) - Discourages the aging effects & promotes firmness allowing your skin to stay firm & youthful
Vitis Vinifera Extract (Grape Seed) - Promotes the absorption of moisture that deeply hydrates your skin, improves its texture & safeguards from UV rays
FAQs
Himalayan Organics Skin Vitamin has Vitamin C & Vitis Vinifera Extract (Grapeseed), which are superfoods to enhance collagen production in the body. It helps improve your skin strength & firmness.
Eat a balanced diet, stay hydrated, sweat better, protect your skin from the sun, have a sufficient sleep & use topical products as per the skin type.
No. In fact, it is an easily absorbable formula that does not cause any reflux action or acidity.
Anyone who is looking for an all-rounder skin support can take Himalayan Organics Skin Vitamin as it helps with aging skin, fine lines, blemishes, dehydrated skin & other common skin issues.
This vegan formula is made under expert supervision as per the RDA protocols & certified by relevant bodies, making them perfectly fit for consumption & side-effect free.
YOUR DAILY CLEAN, GREEN, VEGAN NUTRITION
Do these supplement provide vitamin to the skin or the whole body?
Himalayan Organics Skin Vitamin supplement regulates inflammation & oxidative stress to enhance your overall skin health and hydration.
My skin look better. I fell my skin less dry and even help my skin absorb the makeup better. Now I used more products from this brand. The taste is amazing as well.
Greetings of the day, Thank you for your feedback
Collagen sourced is there any collagen-boosting source available?
Himalayan Organics Skin Vitamin contains vitamin C, vitamin E, vitamin B6, selenium, alpha lipoic acid, and N acetyl l cystine, which are helpful nutrients to build collagen in the body.
I have some spots on my face can I crush these tablets mix them with oil and consume them?
We would like to suggest you gulp the Himalayan Organics Skin Vitamin tablet with water.
i'm having very dark skin can I use these for skin lightening?
Himalayan Organics Skin Vitamin with Hyaluronic Acid, Grape Seed supplement enhances skin barrier functions for supple & naturally glowing skin, but it will not help in skin lightening.