Regular price
Rs. 749.00
Sale price
Rs. 699.00
Unit price
per
6 % off
6 % off
Share
Offers available
FLAT 4% OFF
No minimum purchase
THO4
FLAT 7% OFF
on purchase of 999/-
THO7
FLAT 10% OFF
on purchase of 1499/-
THO10
View full details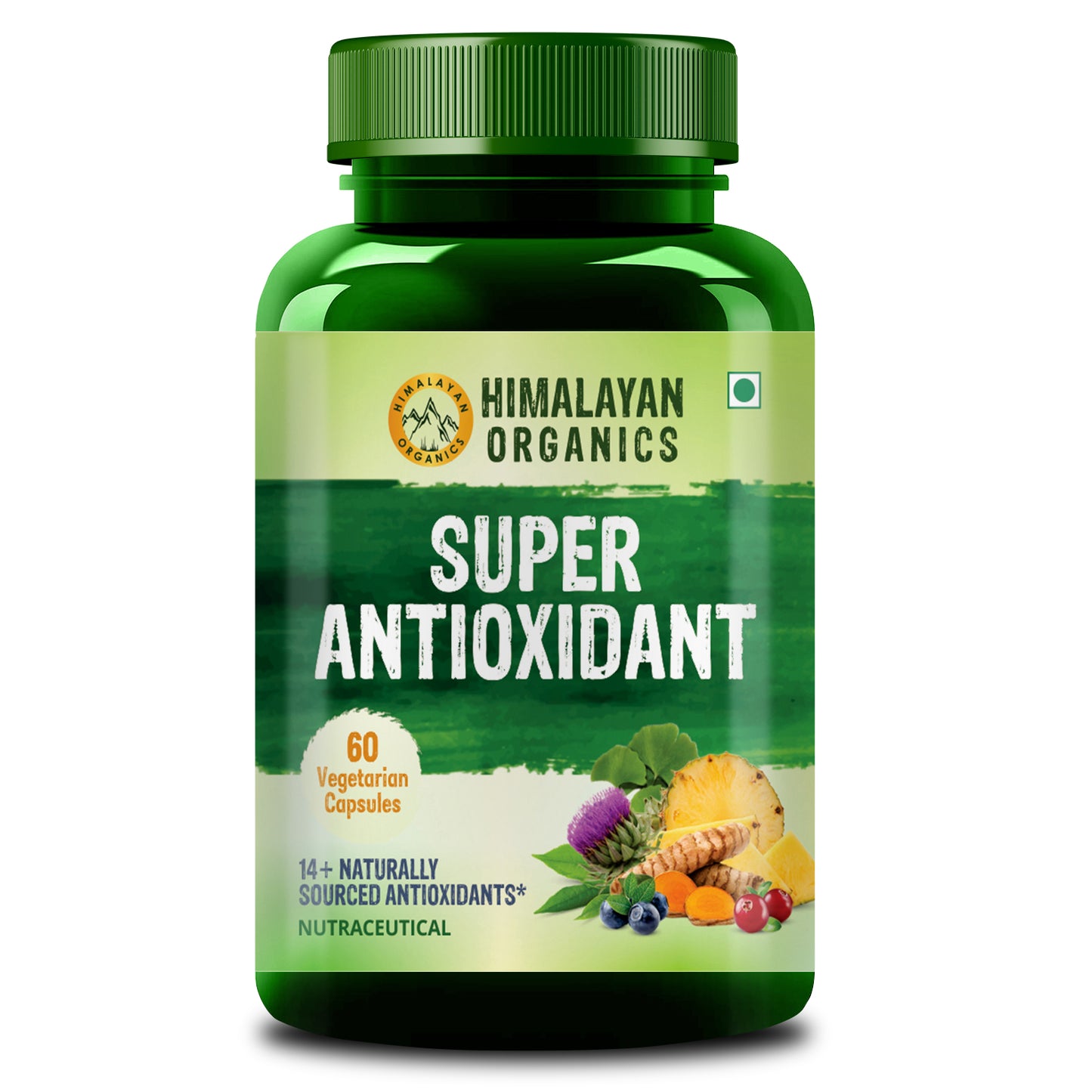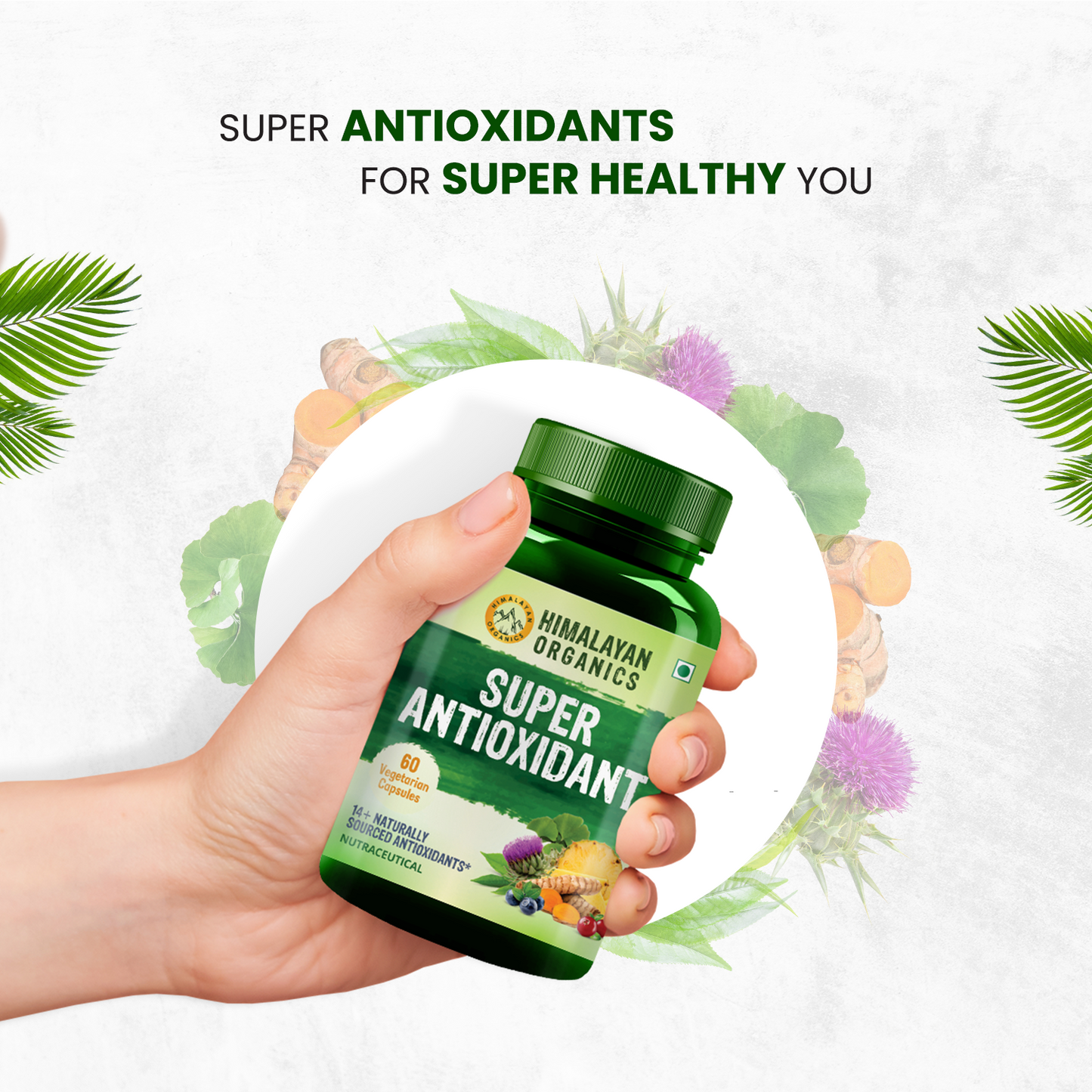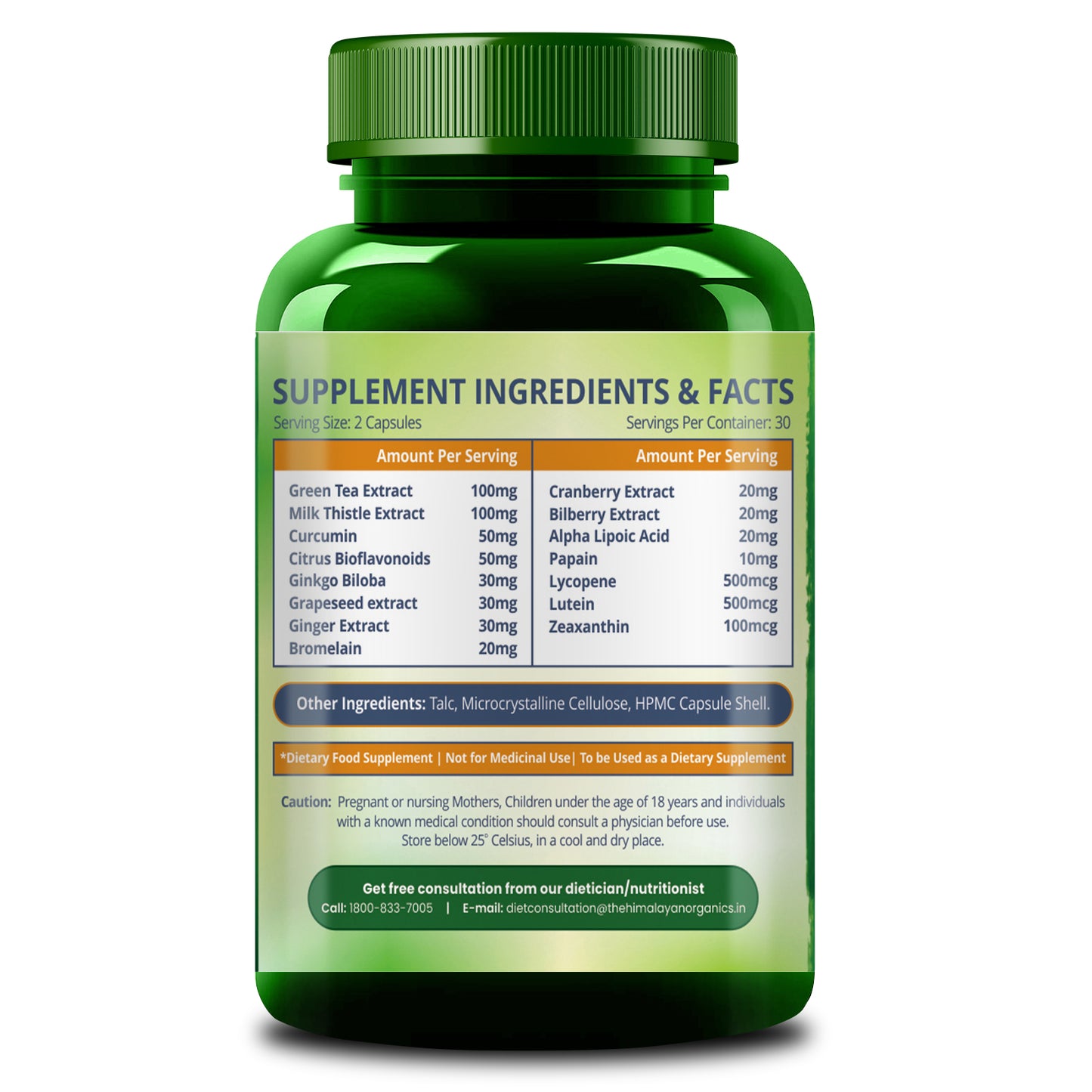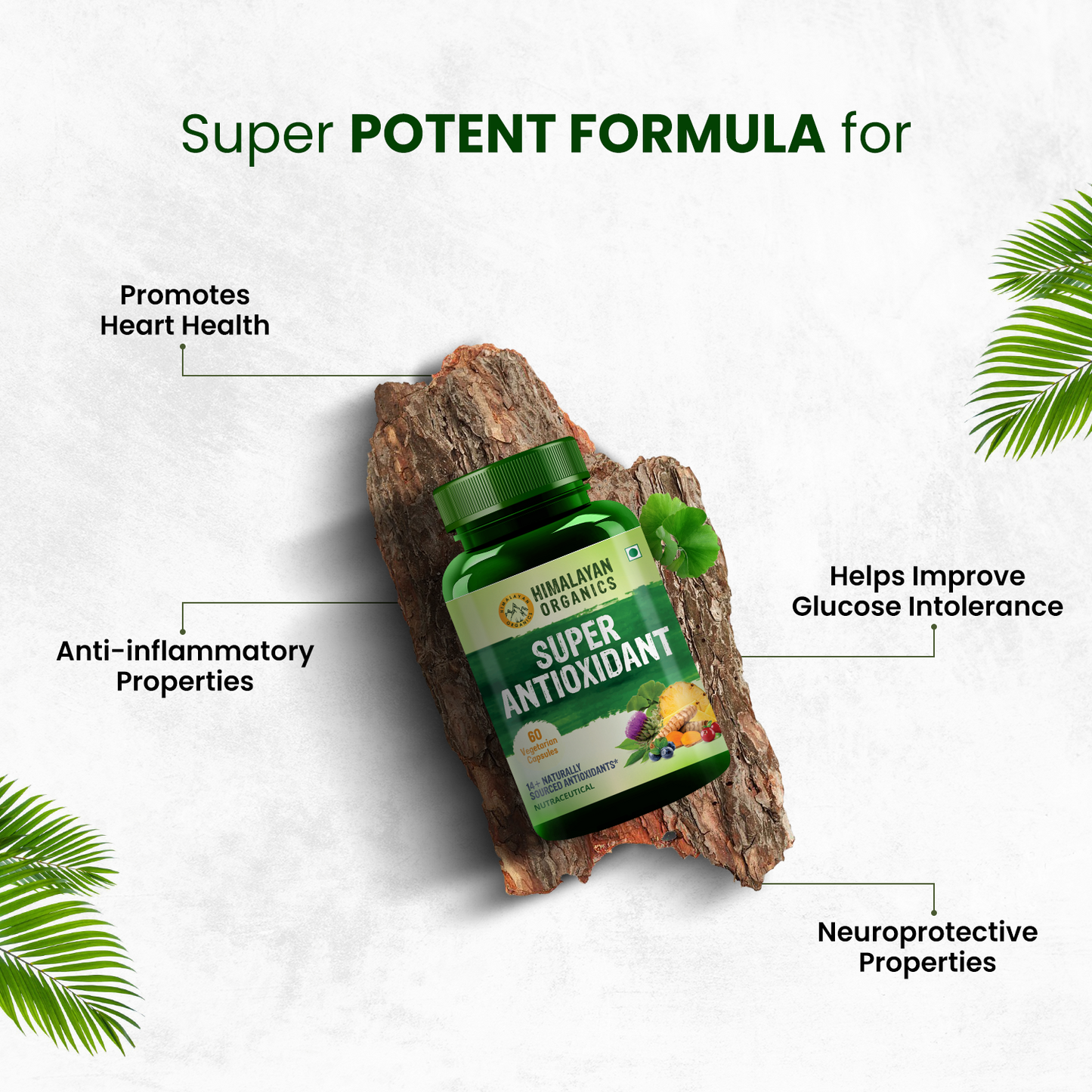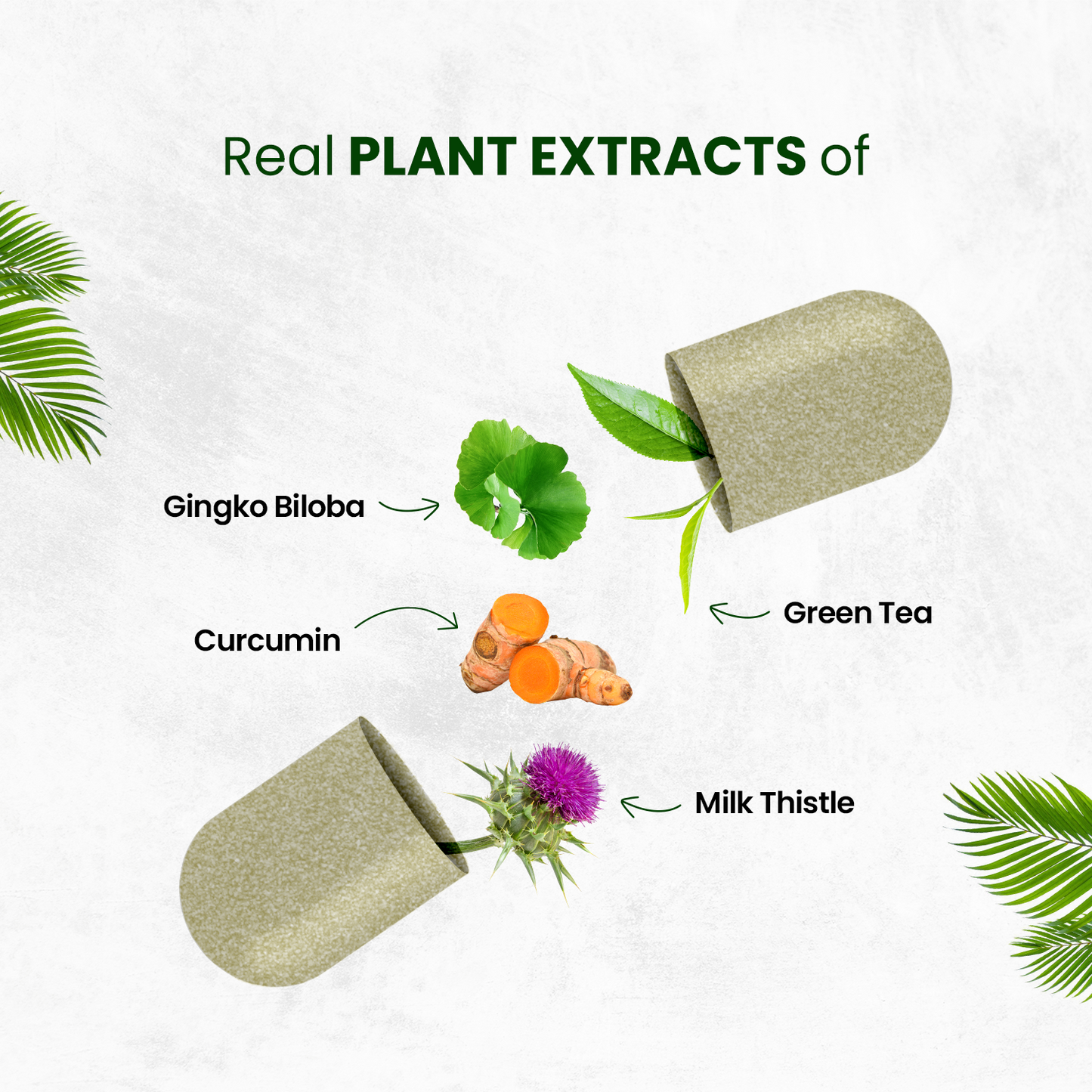 Description
What is the function of antioxidants? Regular intake of antioxidants may reduce the risk of many diseases. Antioxidants scavenge free radicals from the body cells and minimize the damage caused by oxidation.
Lower the risk of heart diseases: Antioxidants help reduce LDL oxidation and thus, lowers the risk of heart diseases.
14+ Naturally sourced antioxidants: Made with the handpicked plant extracts and approved by experts, this formula is super rich in natural antioxidants
Vegan-friendly health: The vegan capsules have been formulated with the real plant extracts and are free from gluten, dairy, soy, nut, egg, and fish.
Healthy heart, healthy body:
Healthy antioxidant action helps reduce oxidative stress and minimizes the risk of heart diseases.
High neuroprotective properties:
Antioxidants scavenge over oxidizing radicals and prevent oxidative damage in brain cells.
Improves glucose intolerance:
The amalgamation of natural ingredients helps promote better glucose tolerance and overall blood sugar levels.
Green tea - Green has one of the highest antioxidant capacities with high amounts of catechins.
Milk Thistle - An antioxidant as high as 65-80% is found in natural milk thistle extracts, along with high anti-inflammatory properties.
Ginkgo Biloba - Along with the potent flavonoids, ginkgo biloba has beneficial properties for heart & brain health as well.
FAQs
Our unhealthy daily diet coupled with the fast-paced lifestyle exposes us to higher amounts of free radicals. The food we consume daily hardly fulfils our daily requirements of antioxidants to cope with these radicals, thus we need to take in the form of supplements.
Yes. The antioxidants have neuroprotective properties that protect your brain cells from free radical damage.
Yes. The capsules contain green tea extracts, milk thistle extracts, ginkgo biloba, grape seed extracts, ginger extracts, cranberry extracts, and bilberry extracts.
Yes, the capsules are vegan-friendly, and free from gluten, dairy, nuts, soy, and harsh chemicals.
Yes, the capsules are suitable for all adults. Consult your doctor if you are pregnant, nursing, under medication, suffering from a disease, or below 18yrs old.
YOUR DAILY CLEAN, GREEN, VEGAN NUTRITION
What are the contents of these super antioxidant supplement?
Himalayan Organics Super Antioxidant Supplement contains Green tea extract, Milk thistle extract, Curcumin, Citrus bioflavonoids, Ginko Biloba, Grapeseed extract, Ginger extract, Bromelenin, Cranberry extract, Mulberry extract, Alpha lipoic acid, Papin, Lycopene, Lutein, Zeaxanthin.
I was having memory and fatigue problems; I saw a big improvement on my energy level and capability of memorization almost immediately to start taking this capsules. I take two capsules at bedtime and I will buy them again
Greetings of the day, Thank you for your feedback
Does this have caffeine in it?
Himalayan Organics Super Antioxidant Supplement has green tea extract in which we used catechins that do not contain caffeine as the caffeine is isolated from the ingredient.
My young adult acne, finally, is now mostly resolved. The residual redness has also decreased dramatically.Great results
Greetings of the day, Thank you for your feedback