Regular price
Rs. 699.00
Sale price
Rs. 499.00
Unit price
per
28 % off
28 % off
Share
Offers available
FLAT 4% OFF
No minimum purchase
THO4
FLAT 7% OFF
on purchase of 999/-
THO7
FLAT 10% OFF
on purchase of 1499/-
THO10
View full details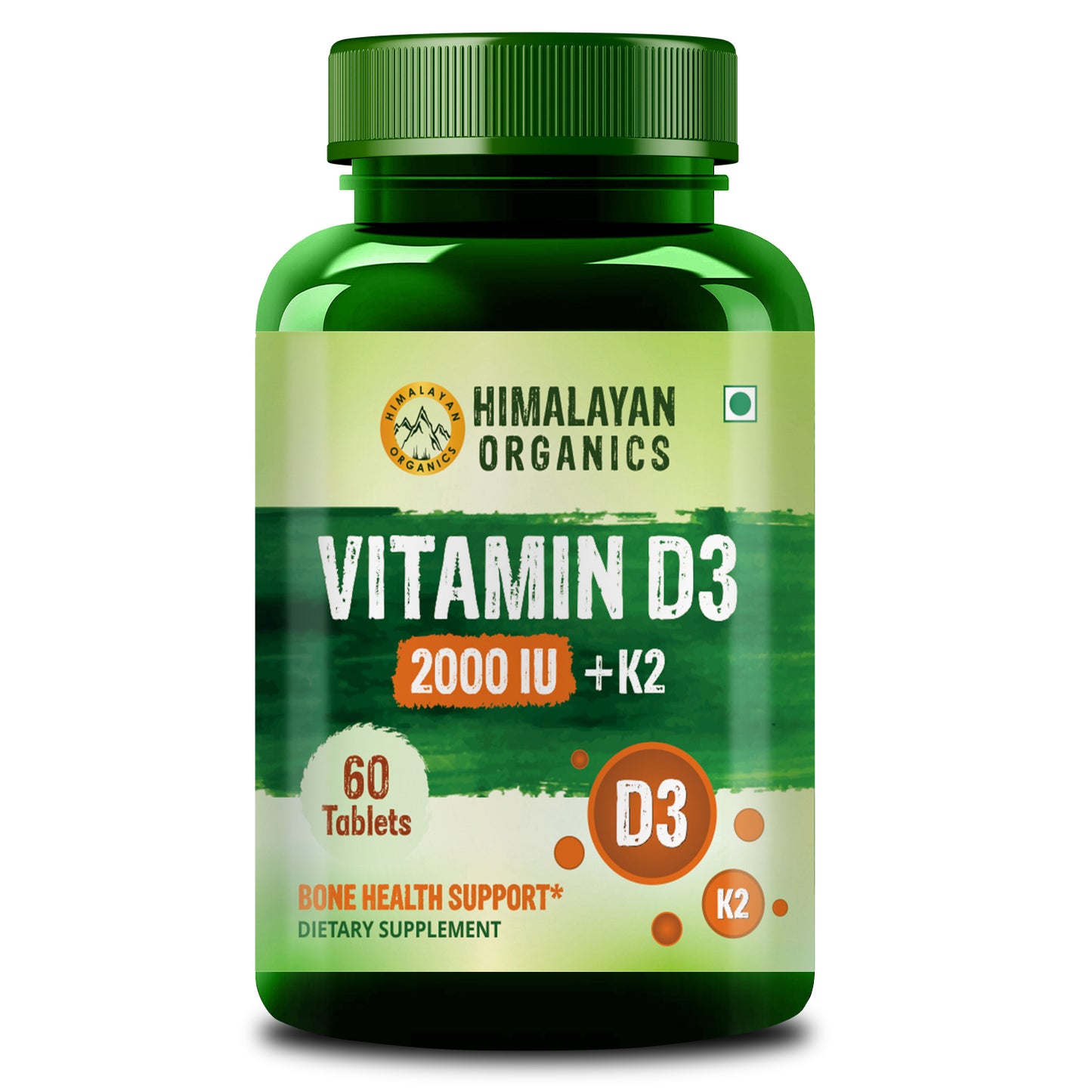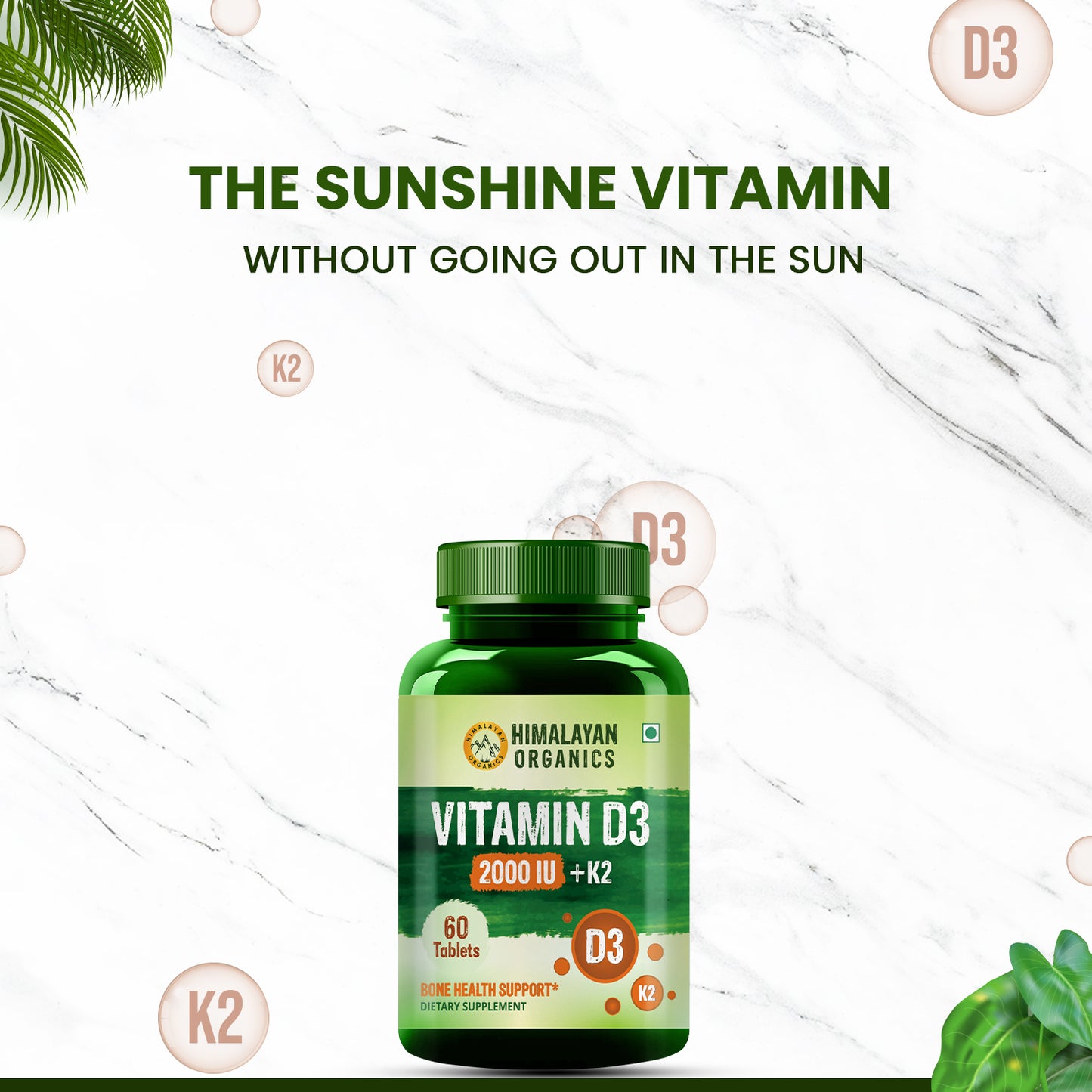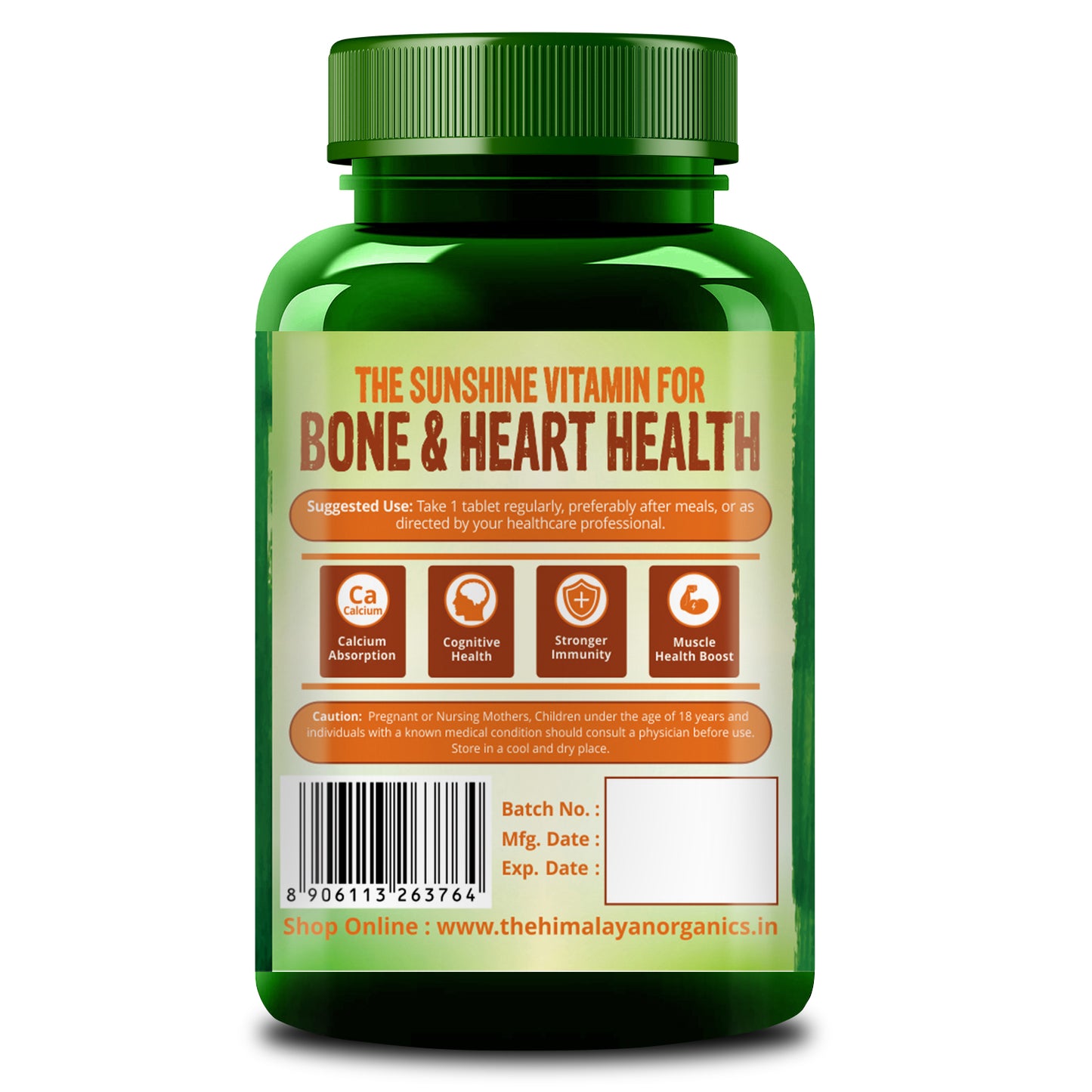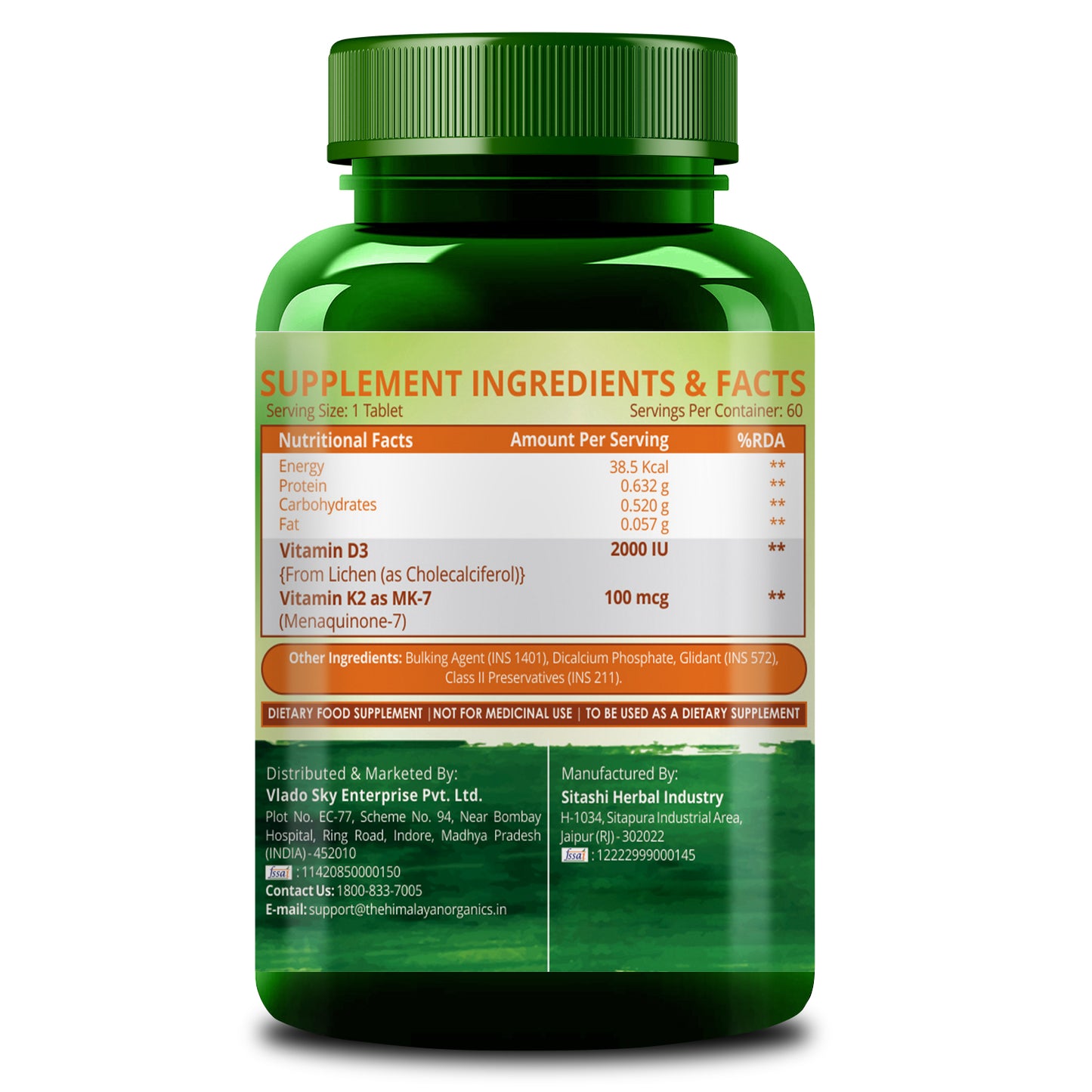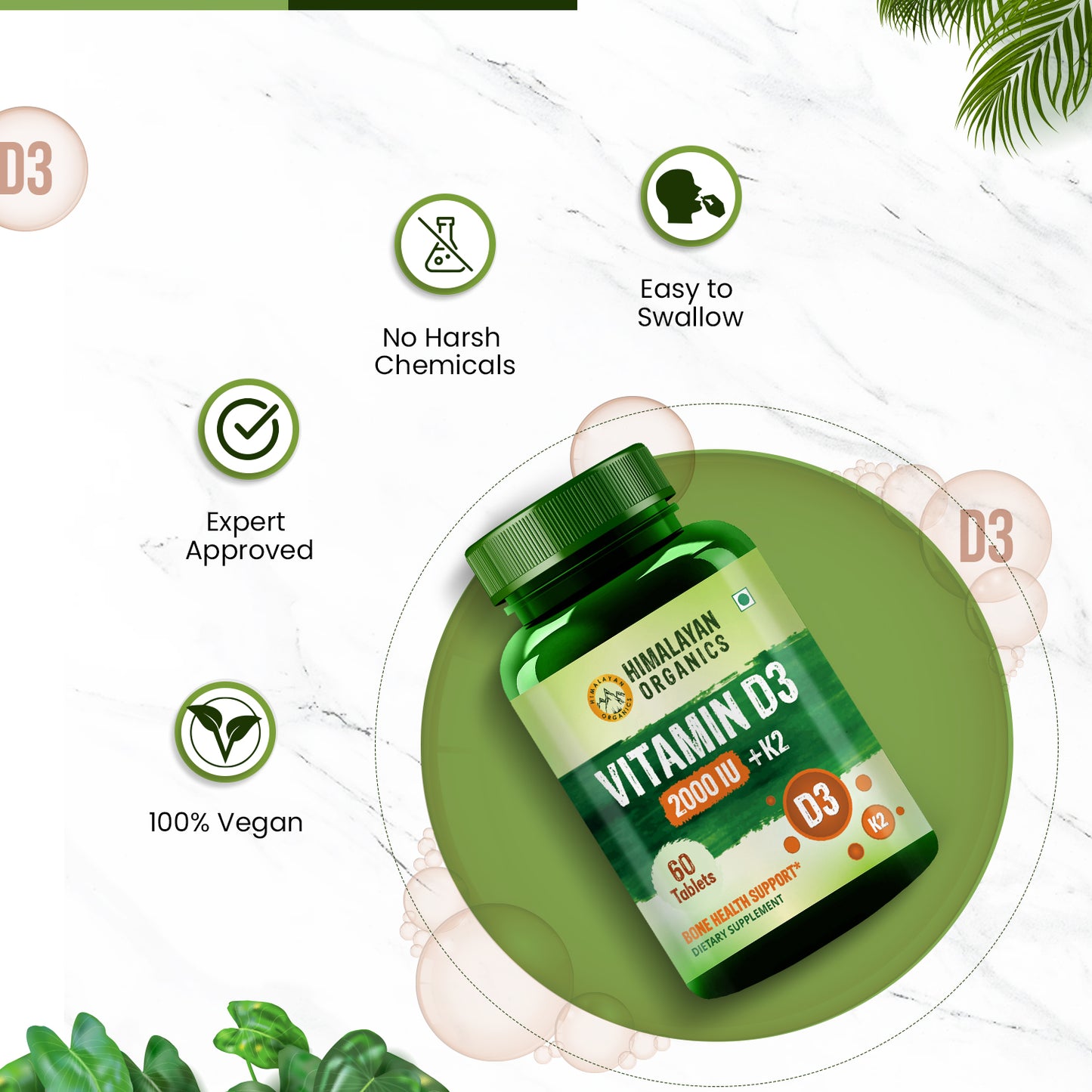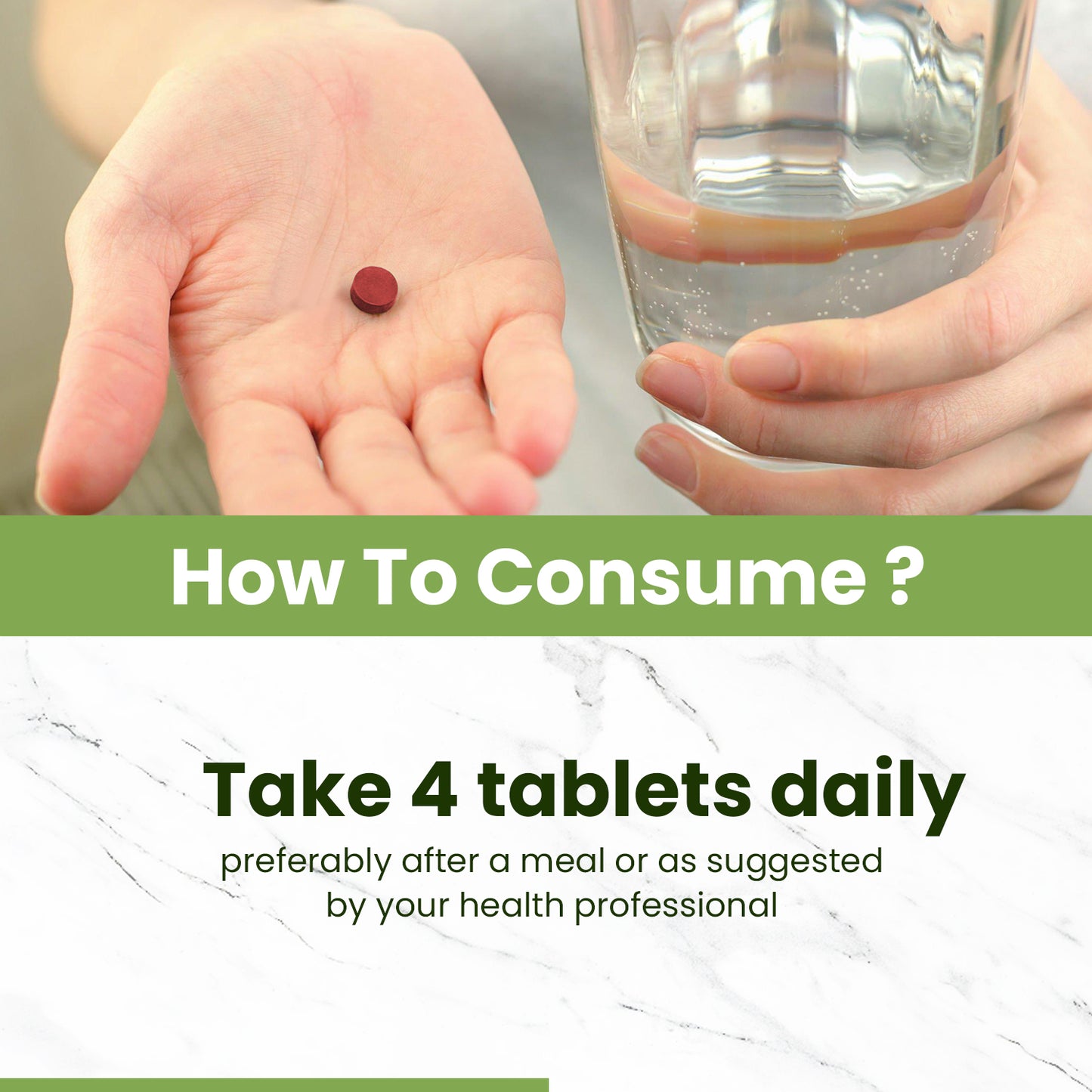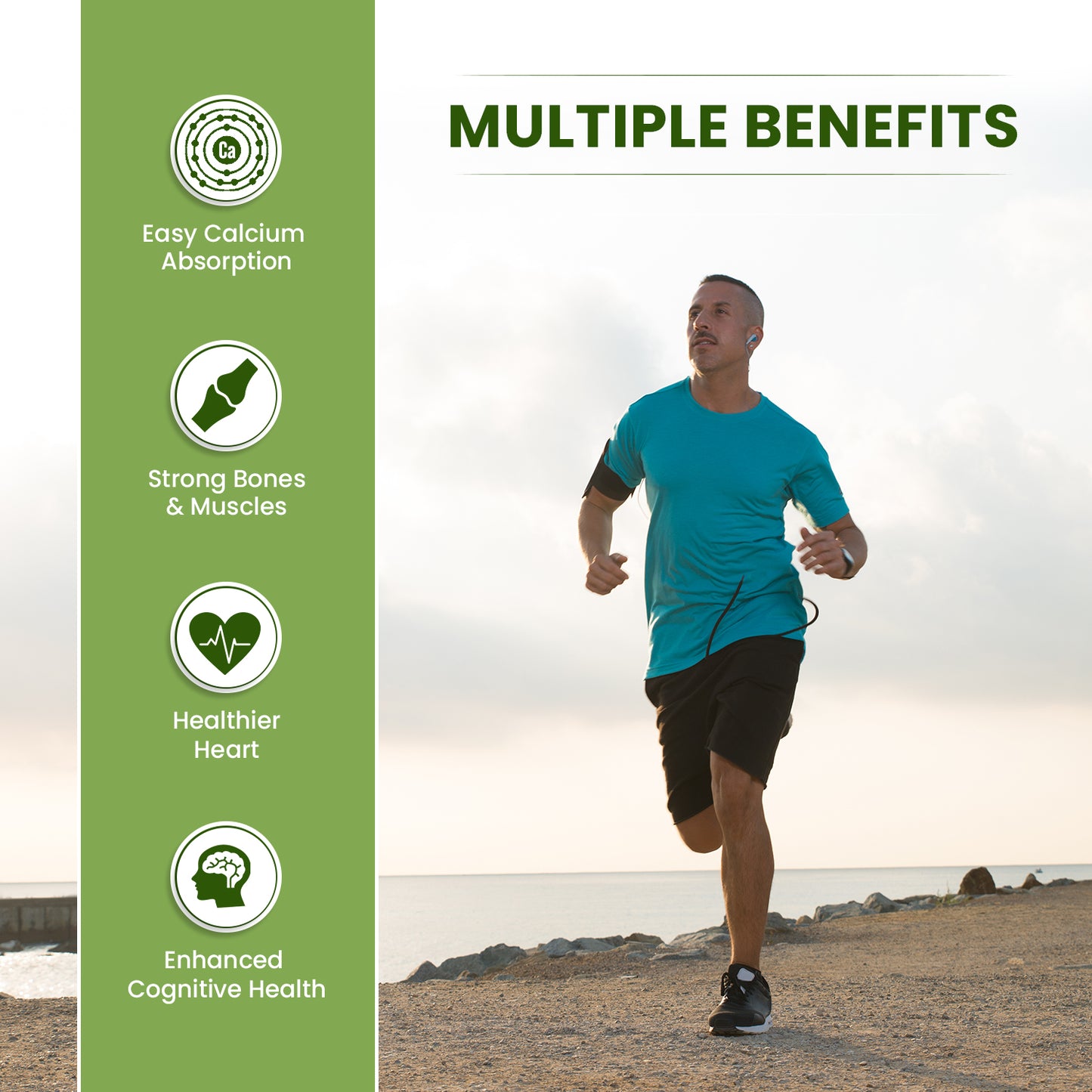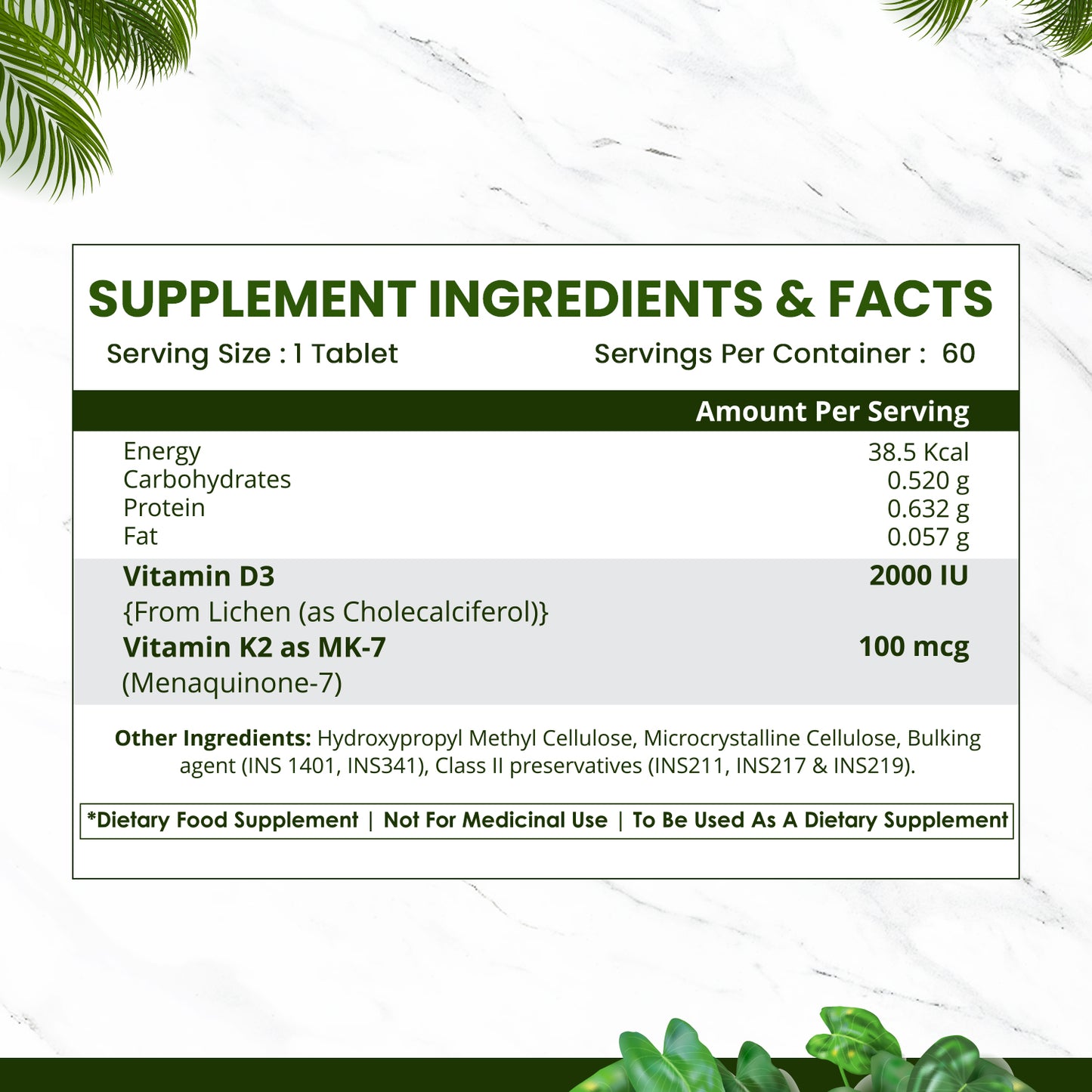 Description
Why in the combination of Vitamin D3 and K2?:Vitamin D3 enhances calcium absorption, while Vitamin K2 keeps calcium away from arteries and binds it to the bones; both vitamins are combined to prevent calcium loss, heart disease, and vitamin D3 and K2 deficiency.
K2 for 2X stronger bones:Absorbing vitamins isn't enough until its closely binded to the bones. Vitamin K2 keeps calcium away from arteries, preventing calcium deposits in arteries, and binds it to bones, enhancing bone density and strength.
Healthier heart, happier you:Vitamin D deficiency can cause depression and behavioural disorders. Vitamin K2 prevents heart diseases, while Vitamin D keeps depressive feelings and sadness away, leaving you upbeat and active.
What is the suggested dosage?:Take 1 tablet, preferably after meals regularly or as your healthcare professional suggests, for healthier bones and a stress-free you.
Faster calcium absorption
and enhanced bone mineral density with Vitamin D3.
Healthy Heart
and flexible arteries with extracted calcium by Vitamin K2.
Enhanced cognitive functioning
with managed stress and increased concentration.
Vitamin D3 - Extracted from lichens, is the most natural and toxin-free source of Vitamin D3.
Vitamin K2 - Helps bind the consumed calcium to the bones and prevent artery calcium deposits.
FAQs
Vitamin D3 is extracted from lichens, the most natural and toxin-free source of Vitamin D3. Vitamin K2 is in the form of MK-7, the most bioavailable vitamin.
Yes, Himalayan Organics does not support the use of animal products. Himalayan Organics Vitamin D3 2000 IU is a vegan-friendly product devoid of gluten, soy, dairy, fish, shellfish, and tree nuts; and is experts-approved for your health.
Depression can be a side effect of Vitamin D3 deficiency. The vitamin helps to keep depressive feelings away and promotes a healthier brain and enhanced functioning.
Himalayan Organics Vitamin D3 2000IU is curated in a formula that fulfils your body's lack of Vitamin D3. The Vitamin D3 tablets are suitable for your needs and can help you overcome Vitamin deficiency.
Vitamin D deficiency is one of the most common nutritional deficiencies. Common symptoms include fatigue, insomnia, bone pain, hair loss, and muscle weakness. If you experience any of these, you must check your vitamin D levels and include a vitamin D supplement in your routine.
YOUR DAILY CLEAN, GREEN, VEGAN NUTRITION