Regular price
Rs. 1,055.00
Sale price
Rs. 649.00
Unit price
per
38 % off
38 % off
Share
Offers available
FLAT 4% OFF
No minimum purchase
THO4
FLAT 7% OFF
on purchase of 999/-
THO7
FLAT 10% OFF
on purchase of 1499/-
THO10
View full details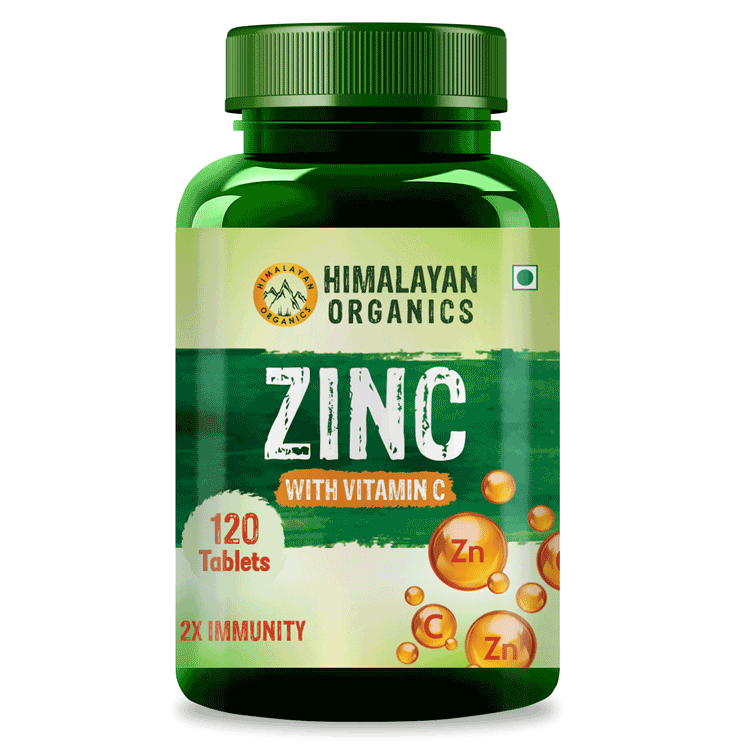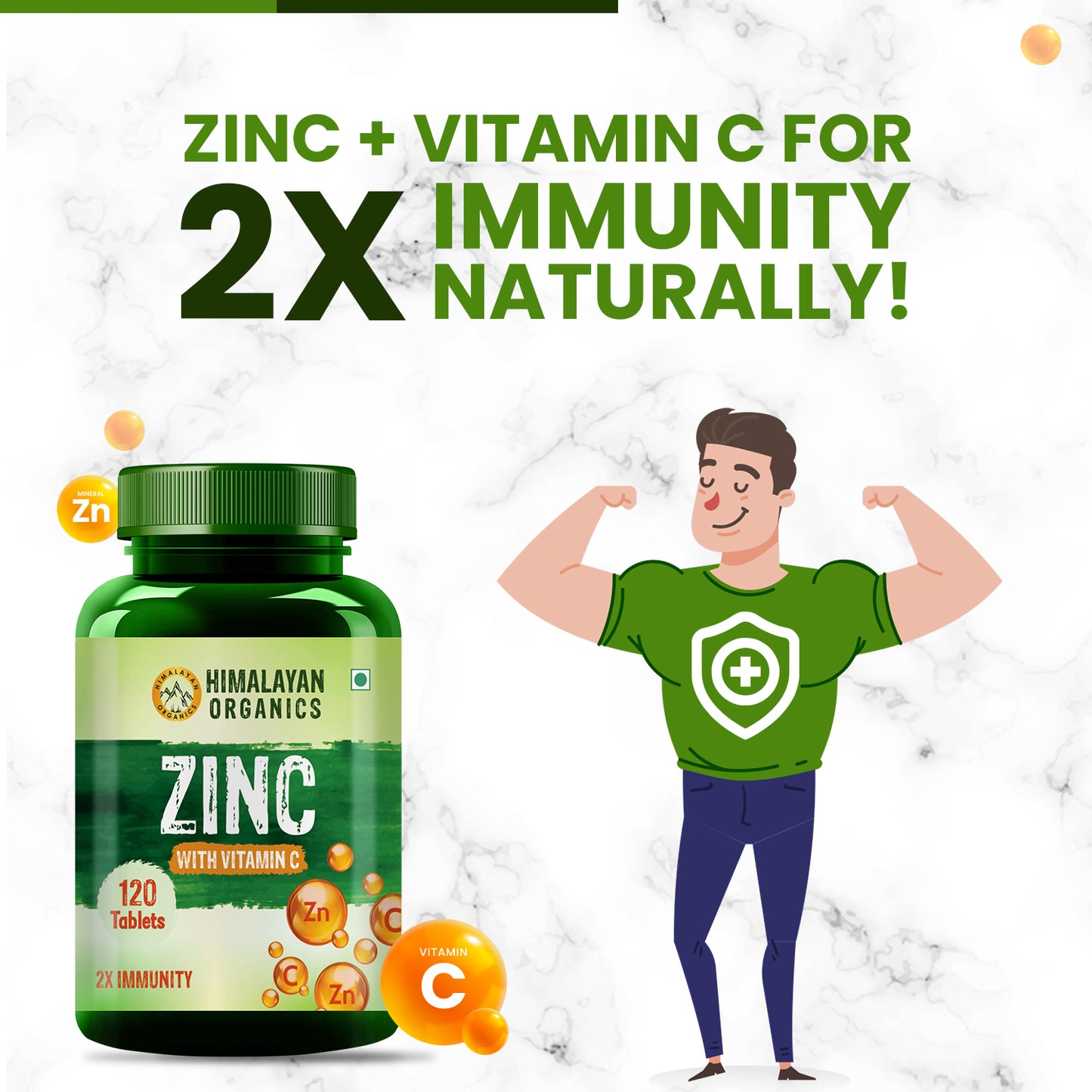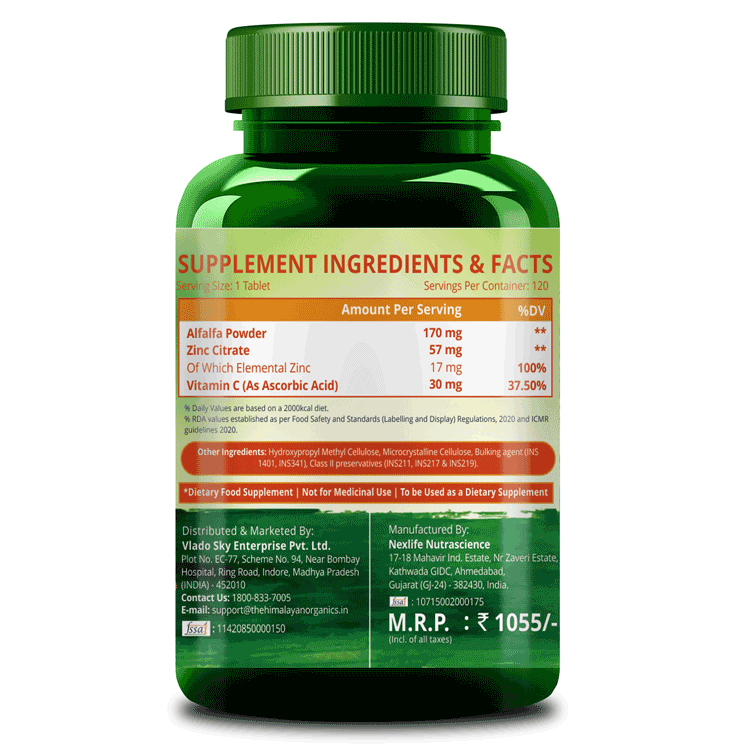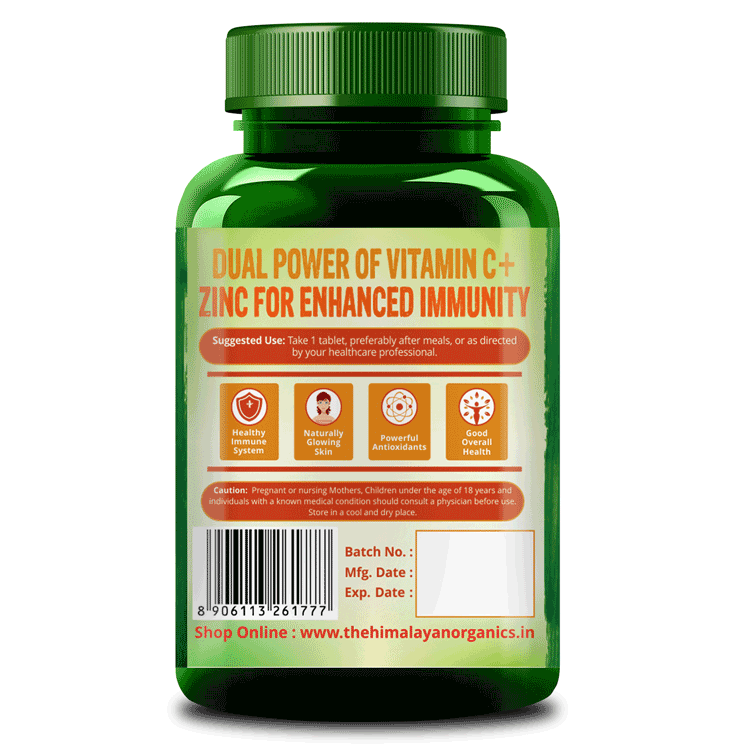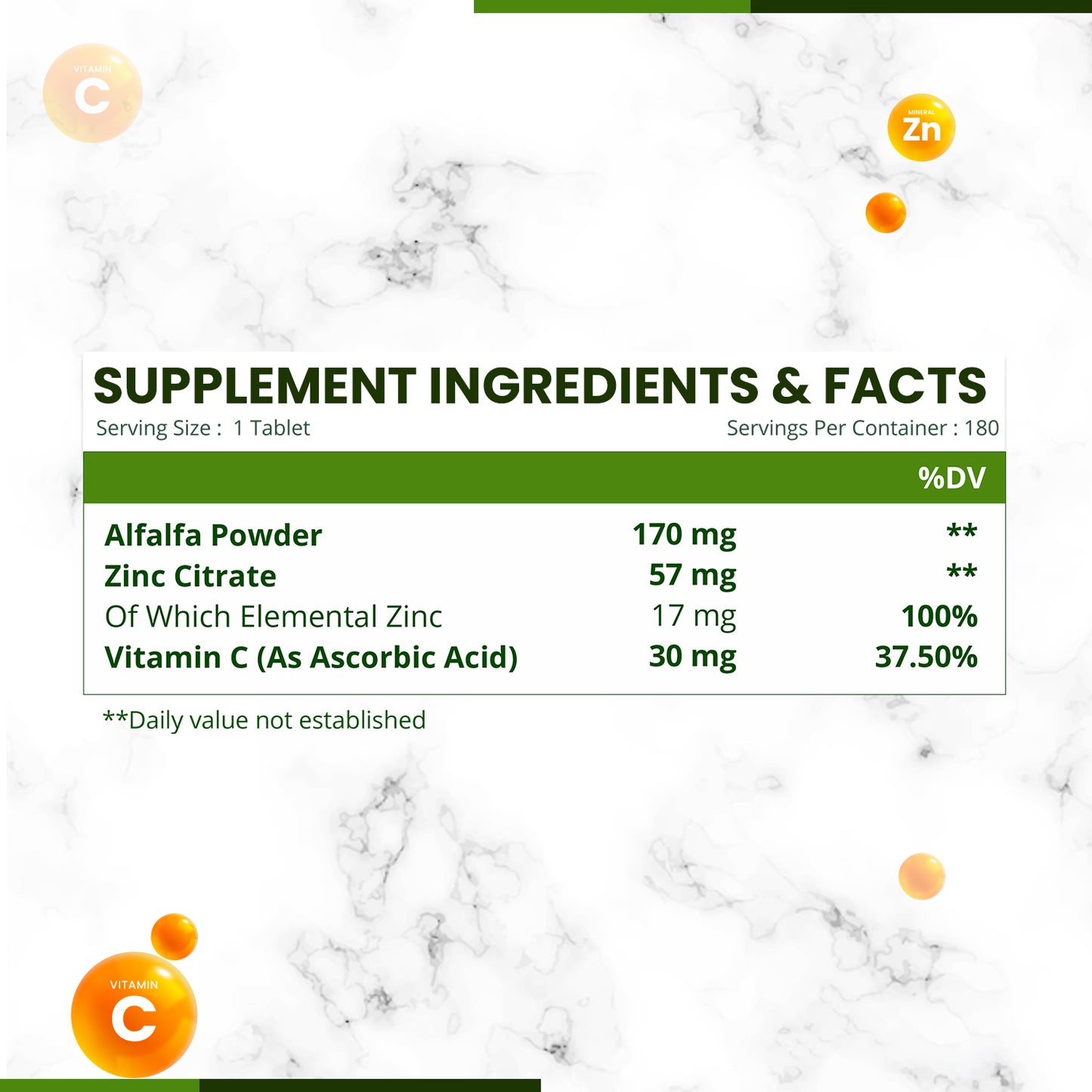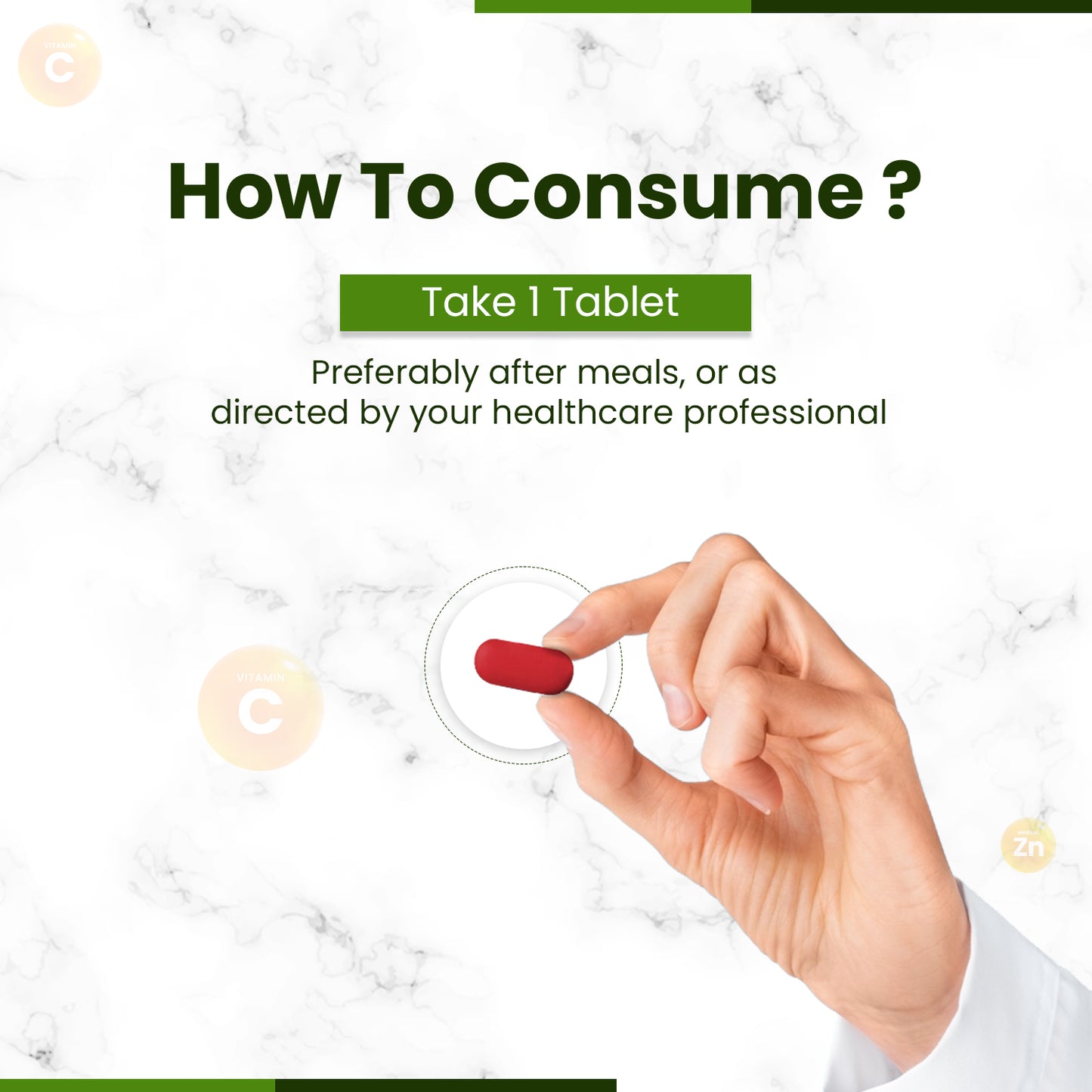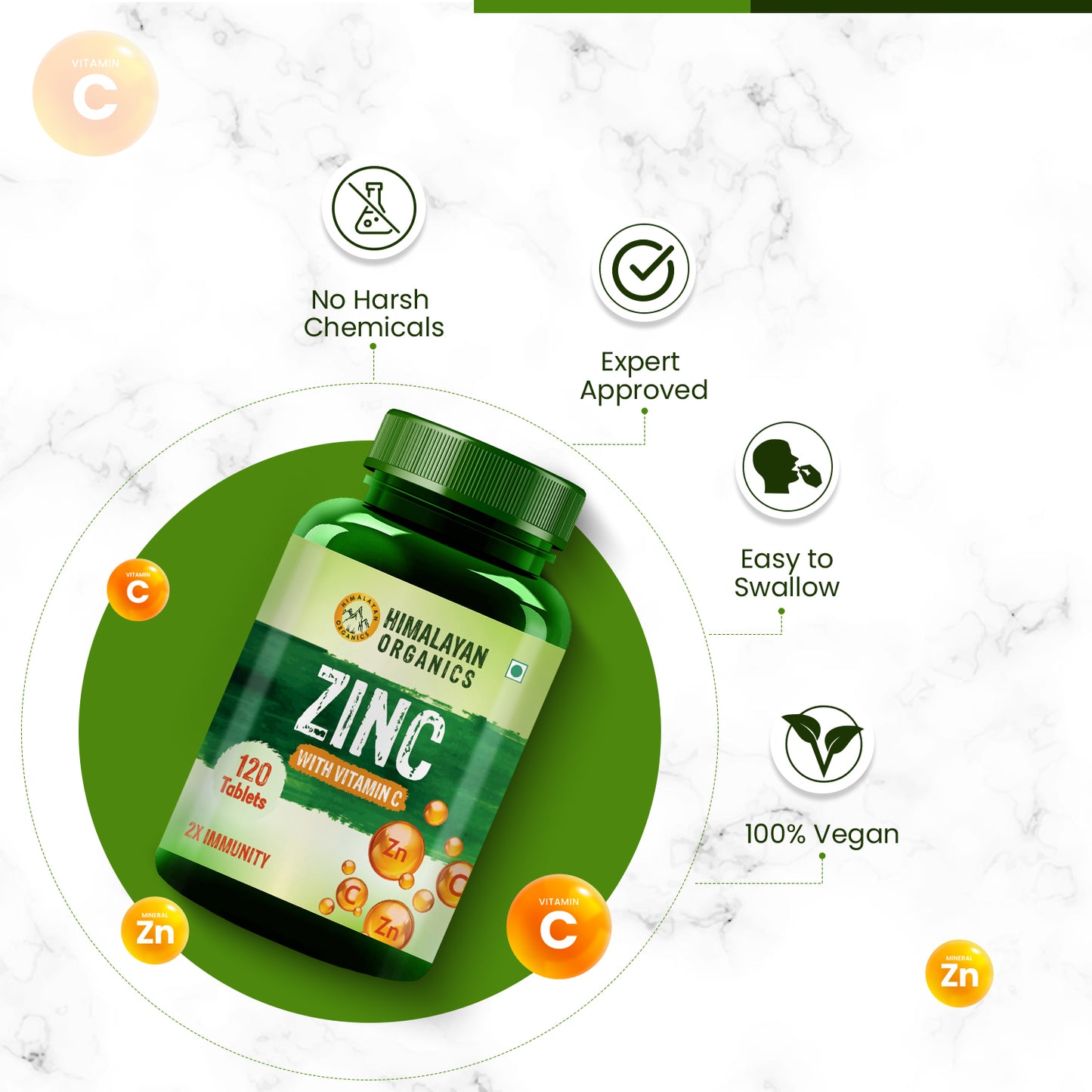 Description
3X power-packed blends for superior immunity!

Himalayan organics Zinc Citrate supplement with Vitamin C and Alfalfa powder essentially help in proper immune function, support for healthy cell growth and healthy skin, prostate, and reproductive health as well as our sense of smell, taste, and vision. Zinc citrate is an excellent form of zinc as citrates are extremely well absorbed and well-tolerated by the body. Zinc is an essential micronutrient that plays a key role in immune functions, good metabolism, and numerous other reactions in in your body.

INGREDIENTS:
3 Immunity Boosters in one!
Alfalfa: Rich in antioxidants and vitamins, Alfalfa lowers blood cholesterol and helps control blood sugar.

Zinc Citrate: As a highly absorbable form of Zinc, it enhances immune function, stabilizes blood sugar levels, and helps keep your skin, eyes, and heart healthy.

Vitamin C: It is necessary for the growth, development and repair of all body tissues. Vitamin C is involved in many body functions, including formation of collagen, absorption of iron & proper functioning of the immune system.
BENEFITS:
BETTER IMMUNE FUNCTION: Zinc is necessary for the development and function of the cells related to our immune response. Essential for activation of a certain group of white blood cells.

IMPROVES EYE HEALTH: Zinc is an essential trace mineral or "helper molecule."Zinc is highly concentrated in the eye, mostly in the retina and choroid, the vascular tissue layer lying under the retina.

SUPPORTS SKIN HEALTH: Himalayan Organics Zinc Supplement supports skin resilience and helps maintain the integrity of skin and mucosal membranes. It keeps your skin glowing naturally.

WITH VITAMIN C AND ALFALFA POWDER: This Zinc Citrate supplement provides whole food nutrition with RAW Vitamin C and Alfalfa Powder & is proven to be much more effective than the Zinc alone.

Great supplement must be used by every person
Greetings of the day, Thank you for your feedback
does it help in increasing immunity?
Himalayan Organics Zinc Citrate supplement enhances immune function, stabilizes blood sugar levels, and helps keep your skin, eyes, and heart healthy.
Can I consume citric food with this supplement?
Yes, you can consume citric foods with the Himalayan Organics Zinc Citrate with Vitamin C & Alfalfa supplement.