Regular price
Rs. 699.00
Sale price
Rs. 649.00
Unit price
per
7 % off
7 % off
Share
Offers available
FLAT 4% OFF
No minimum purchase
THO4
FLAT 7% OFF
on purchase of 999/-
THO7
FLAT 10% OFF
on purchase of 1499/-
THO10
View full details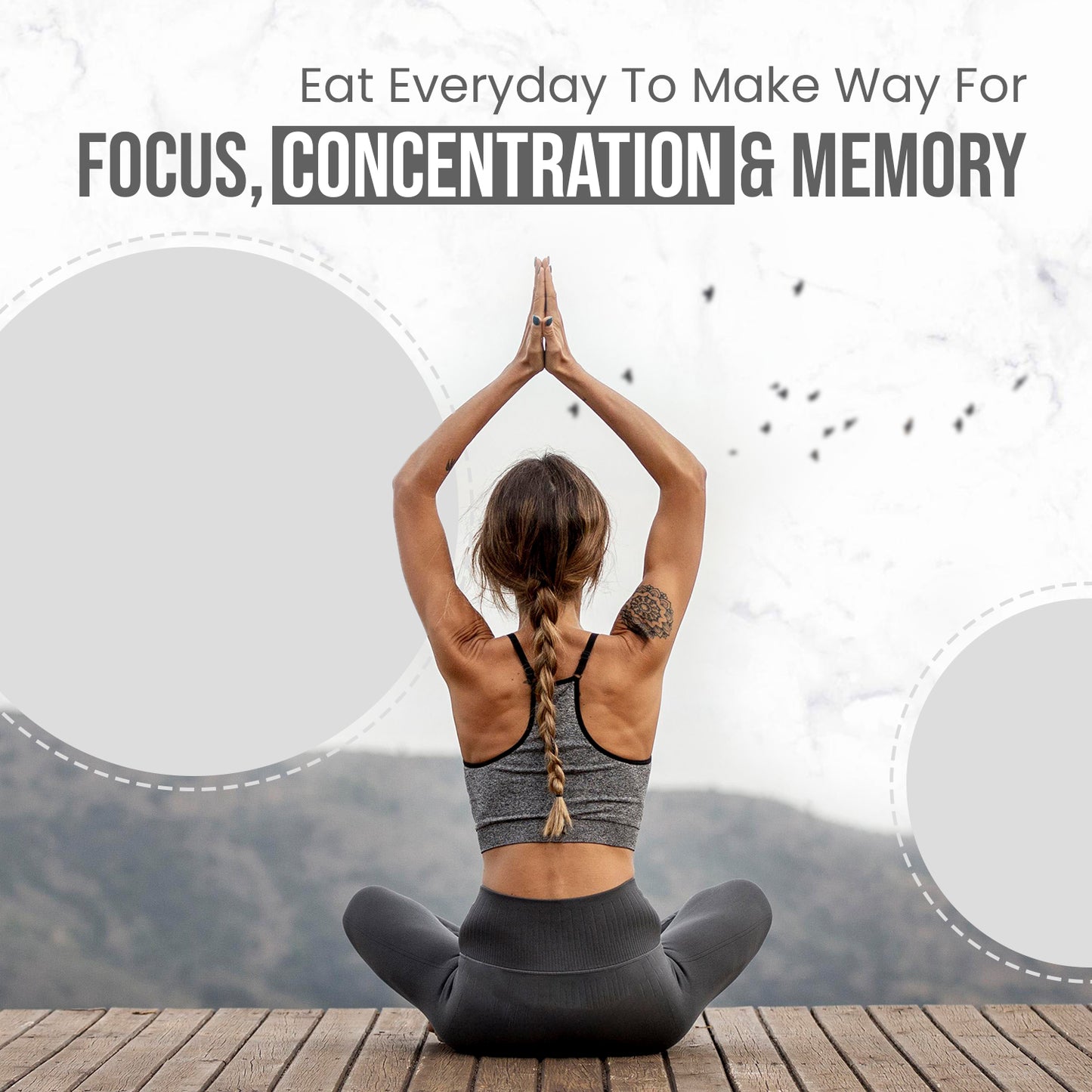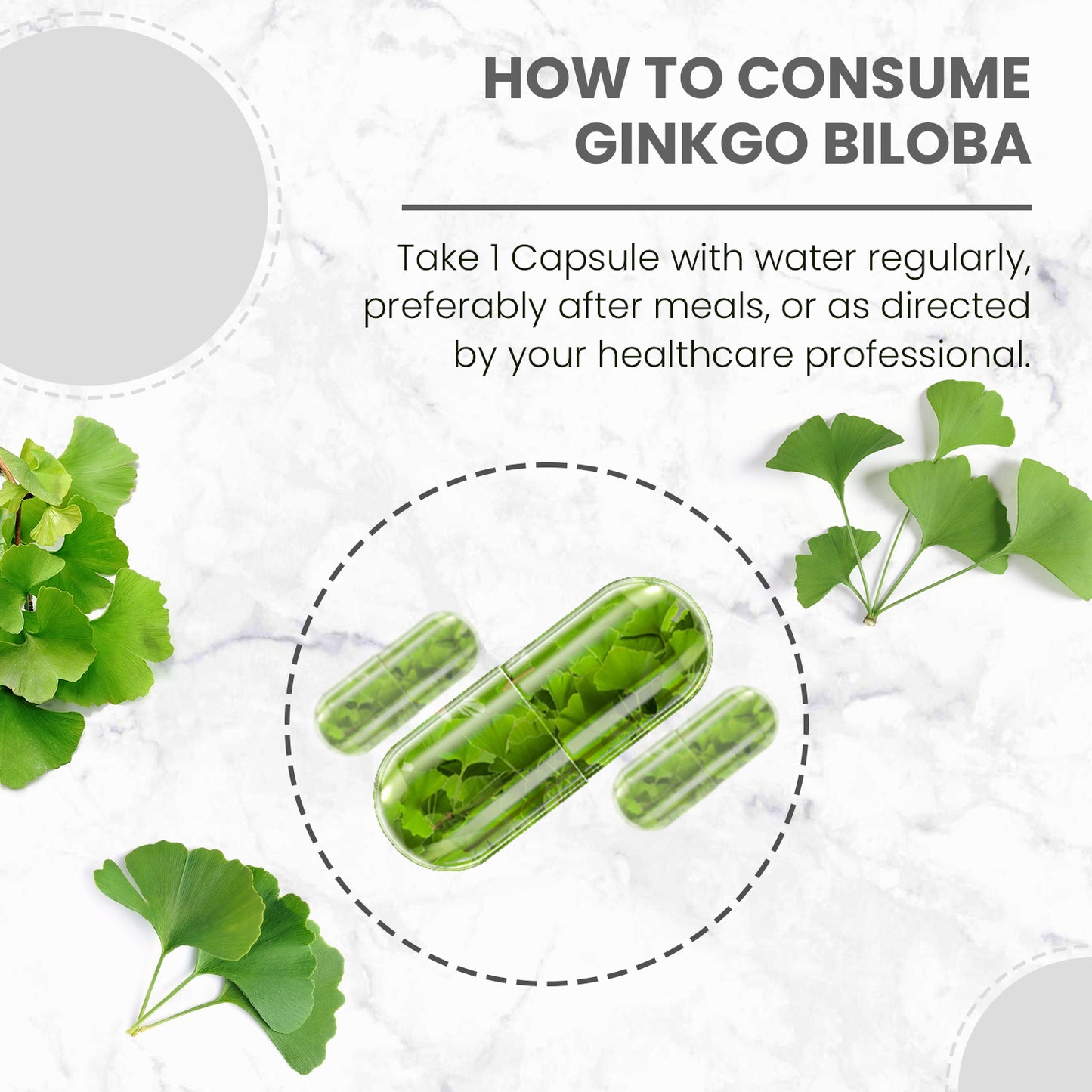 Description
Ancient Herb for Healthy Memory!

Ginkgo Biloba has been used for its medicinal properties as it helps in efficient brain functioning and blood circulation. It also contains potent antioxidants that neutralize free radicals and manage inflammation caused by various conditions. Adding this to your daily diet routine may help promote healthy blood flow to the brain and body, thus helping in better memory, focus, and concentration.
INGREDIENTS:
Enriched with the potent and active ingredients.
Ginkgo Biloba
Ginkgo Biloba contains potent antioxidants that have many health benefits. It is also known to help improve circulation, maintain a healthy heart, support brain functioning, and promote well-being.

Bacopa Monnieri extract
Also known as Brahmi, it is a powerful antioxidant that manages inflammation, boosts brain function, balances cortisol, enhances mood, and regulates blood pressure levels.
BENEFITS:
2X Power for Strong Cognitive Health!
ENHANCES BRAIN FUNCTIONS: This supplement contains Ginkgo biloba that helps in improving brain function and lifting one's overall well-being. With improved brain function, these help in contributing to better concentration and memory functions. It also contributes to alleviating many other health problems.

ALLEVIATES STRESS: Brahmi is a herb commonly used as a memory enhancer, aphrodisiac, and a health tonic. With added Brahmi extracts in these, it discourages stress and anxiety as it decreases the levels of cortisol hormones, also known as the stress hormone.

HEALTHY BLOOD CIRCULATION: With regular use of Ginkgo Biloba, it helps improve blood circulation in the body, thus guarding against other health problems caused by improper flow of blood in the body. Not just that, it has antioxidant and anti-inflammatory properties that combat oxidative stress and safeguards against cells that cause damage.
How many bottles we need to use as a course?
We would like to suggest Himalayan Organics Ginkgo Biloba supplement for up to 6 months.
Does it contain any anti caking agent like e551?
It does not contain any anti caking agent or any synthetic additives.
Nice Product
This product has amazing health benefits. I've noticed a big difference in my health. Good value for money product. The delivery was on time. Overall nice product.
Greetings of the day, Thank you for your feedback
I was suffering from Amnesia which was caused by lack of sleep and stress.I didn't want to take allopathy treatment as it has so many side effects.I was searching for ayurvedic or homeopathy treatment then my friend gave me a bottle, after using regularly for 2 weeks I felt improvement in my memory, so I orederd this again.Now I am able to do my work more effectively due to improve in memory and concerntration.My ability of quick thinking has improved.This is really amazing.Thanks to Himalayan Organics Ginkgo Biloba.I will recommend you also if you are facing same issue..It really works.
Thanks for your great review!