Regular price
Rs. 999.00
Sale price
Rs. 749.00
Unit price
per
25 % off
25 % off
Share
Offers available
FLAT 4% OFF
No minimum purchase
THO4
FLAT 7% OFF
on purchase of 999/-
THO7
FLAT 10% OFF
on purchase of 1499/-
THO10
View full details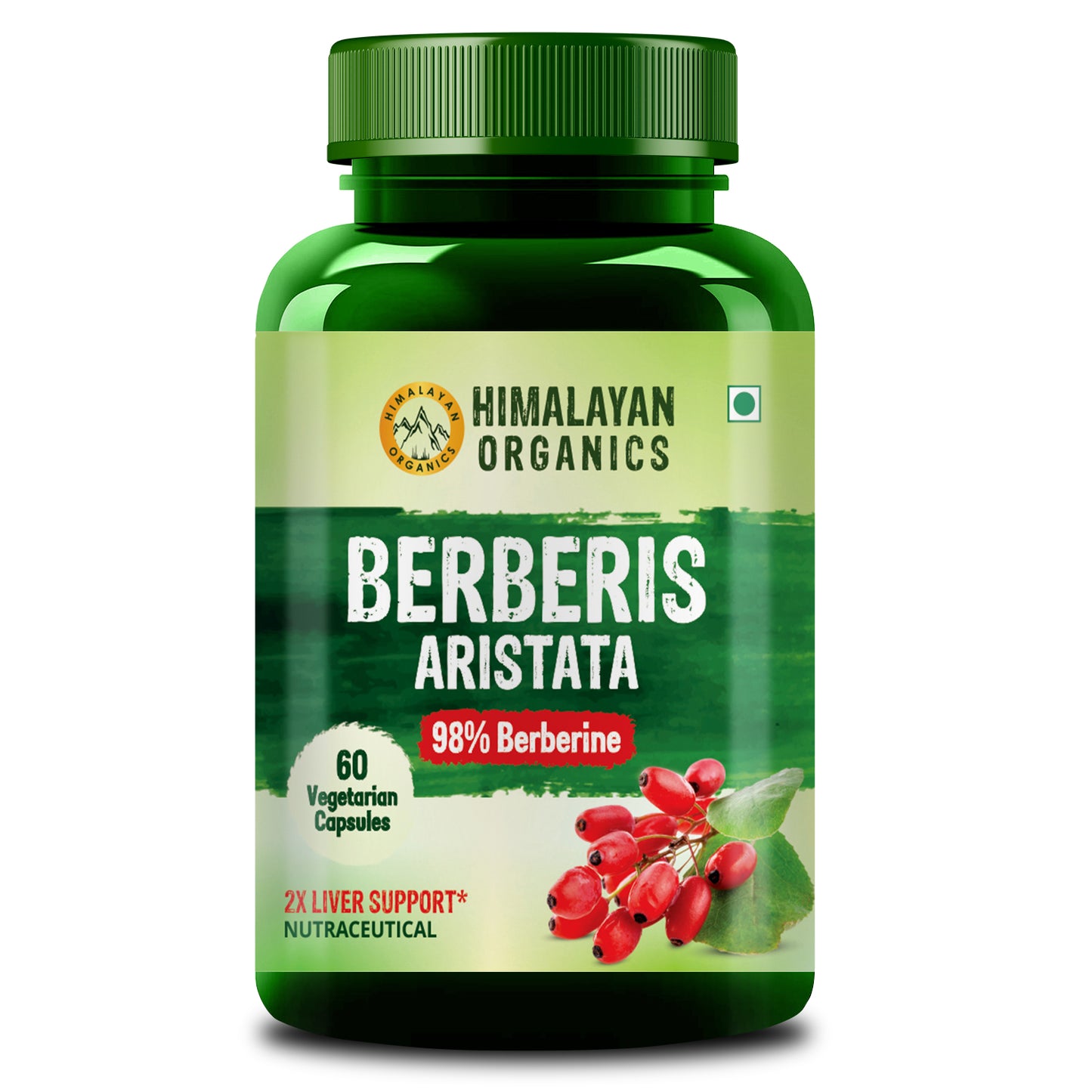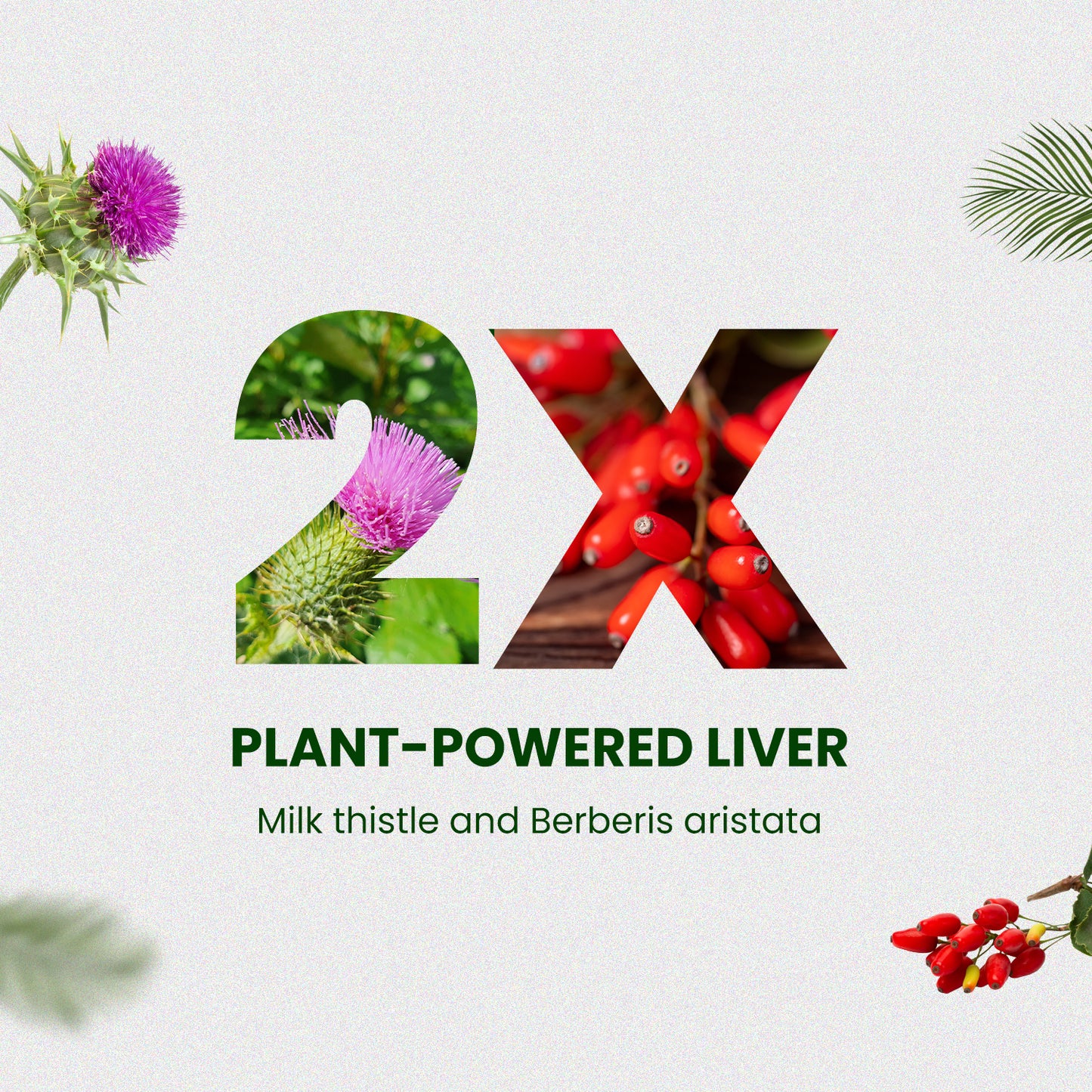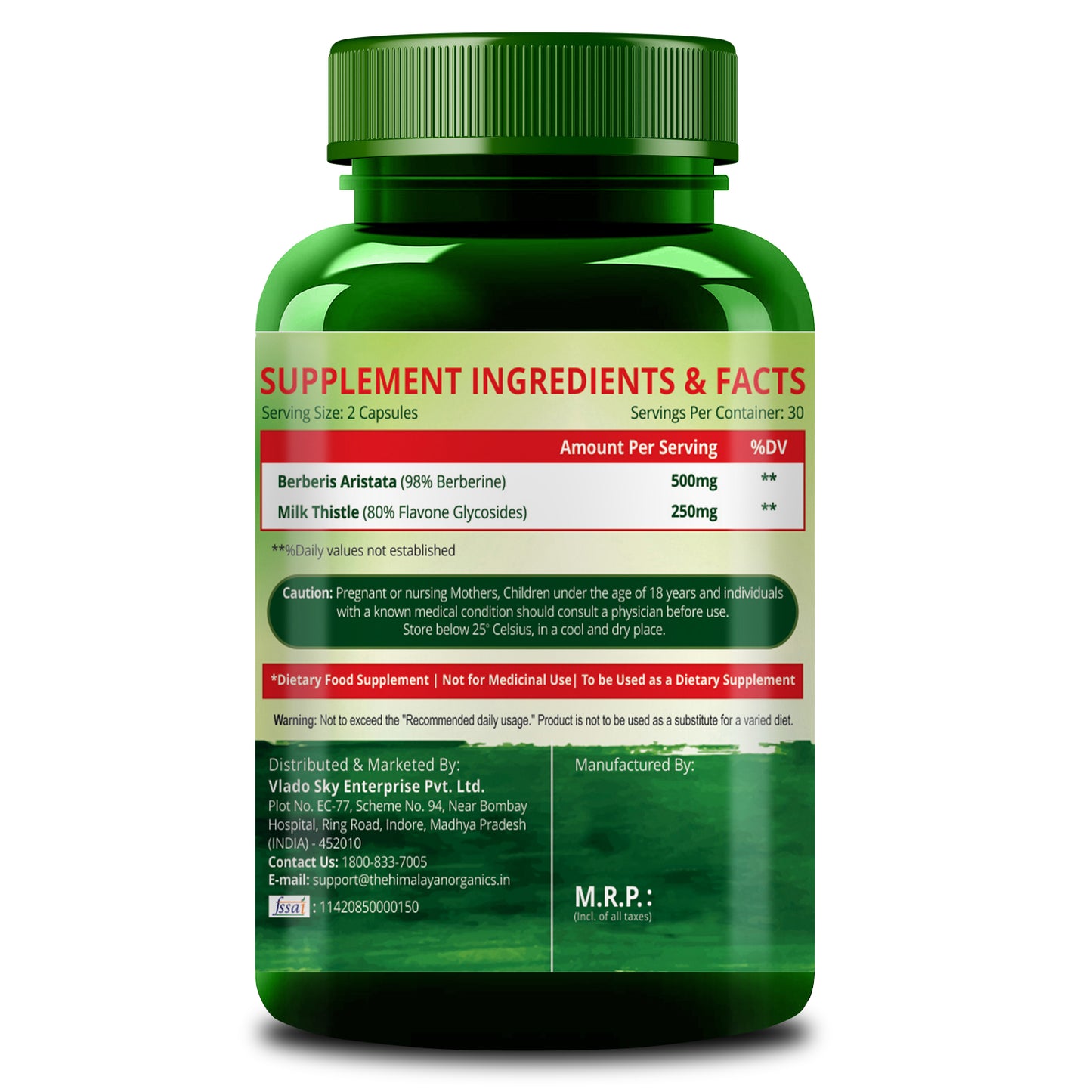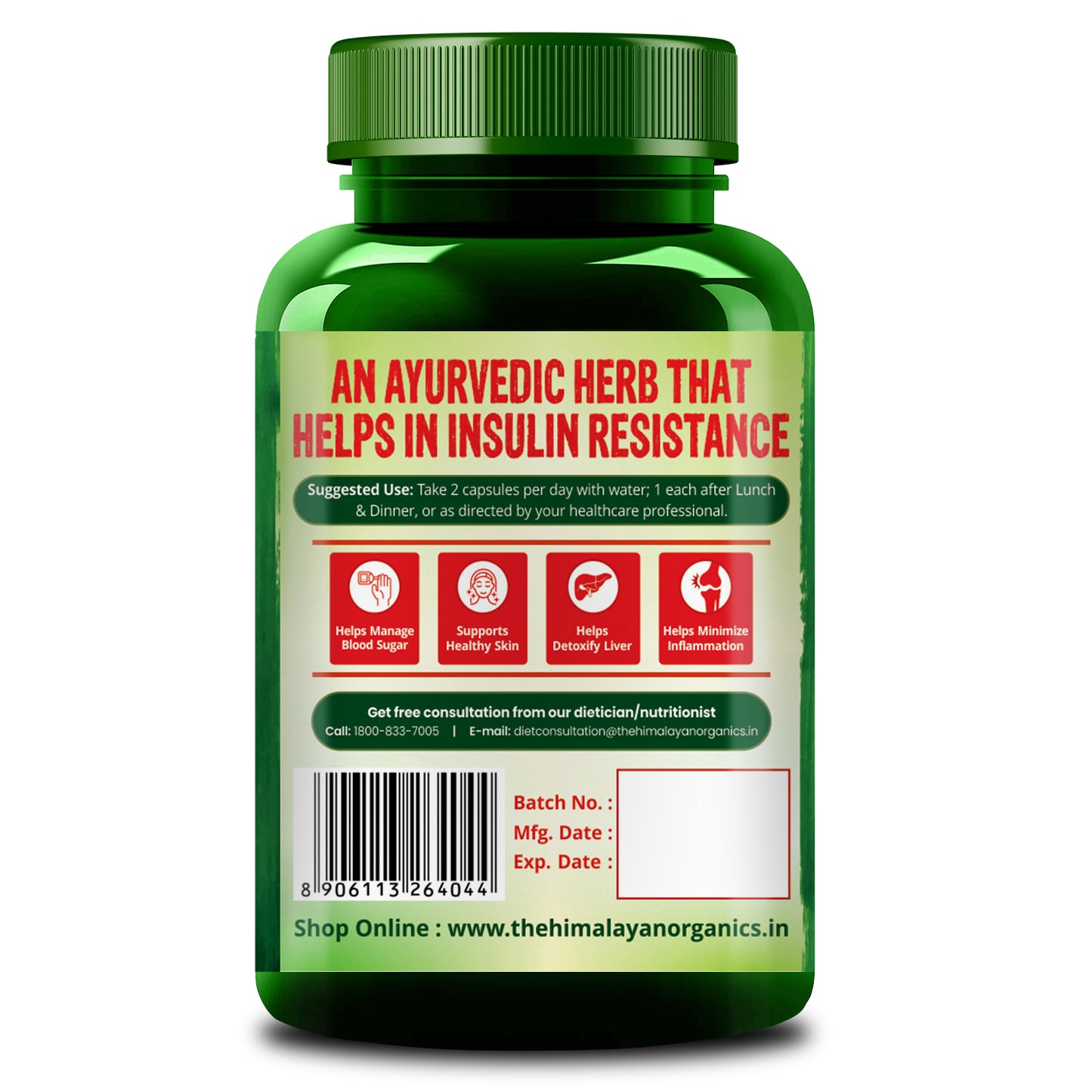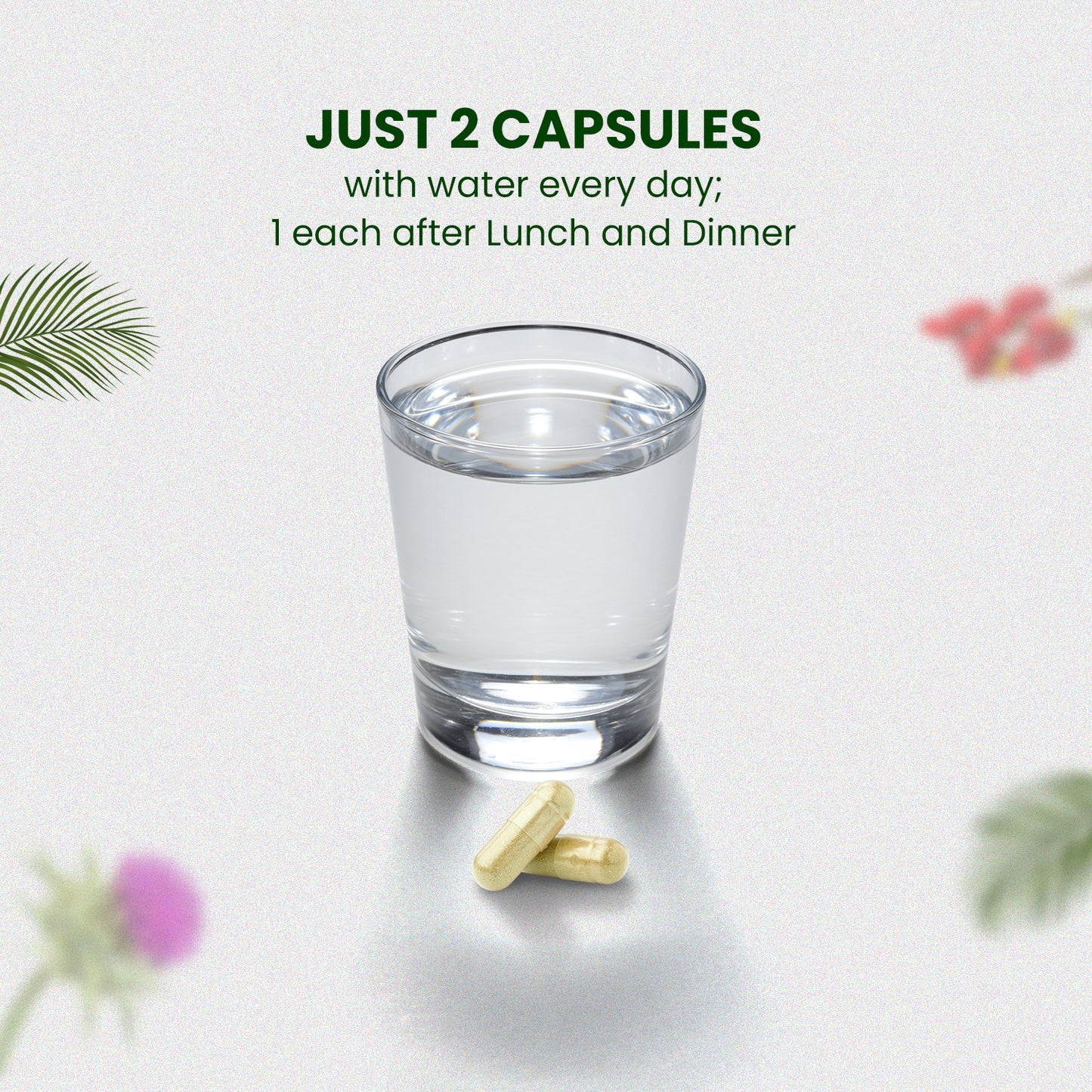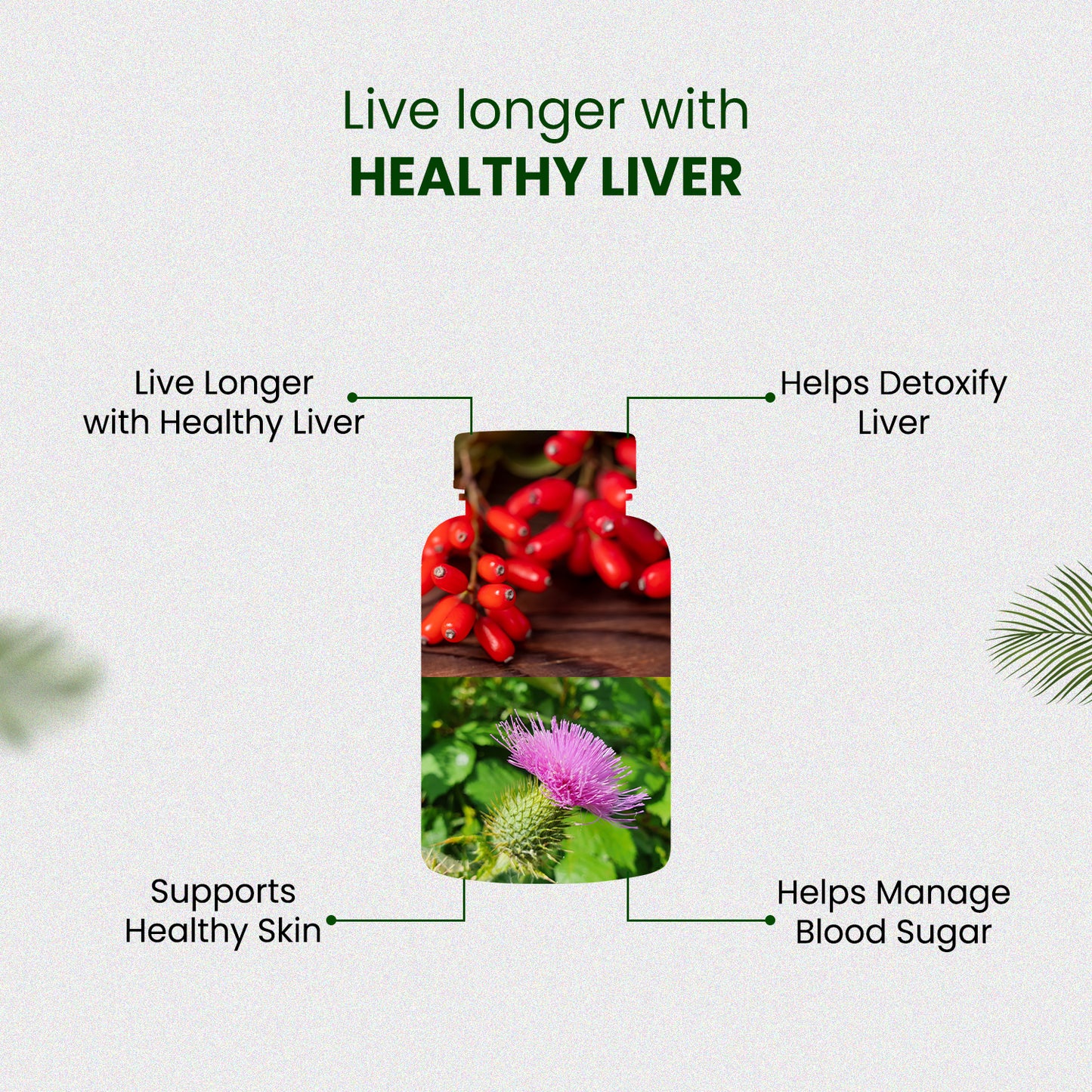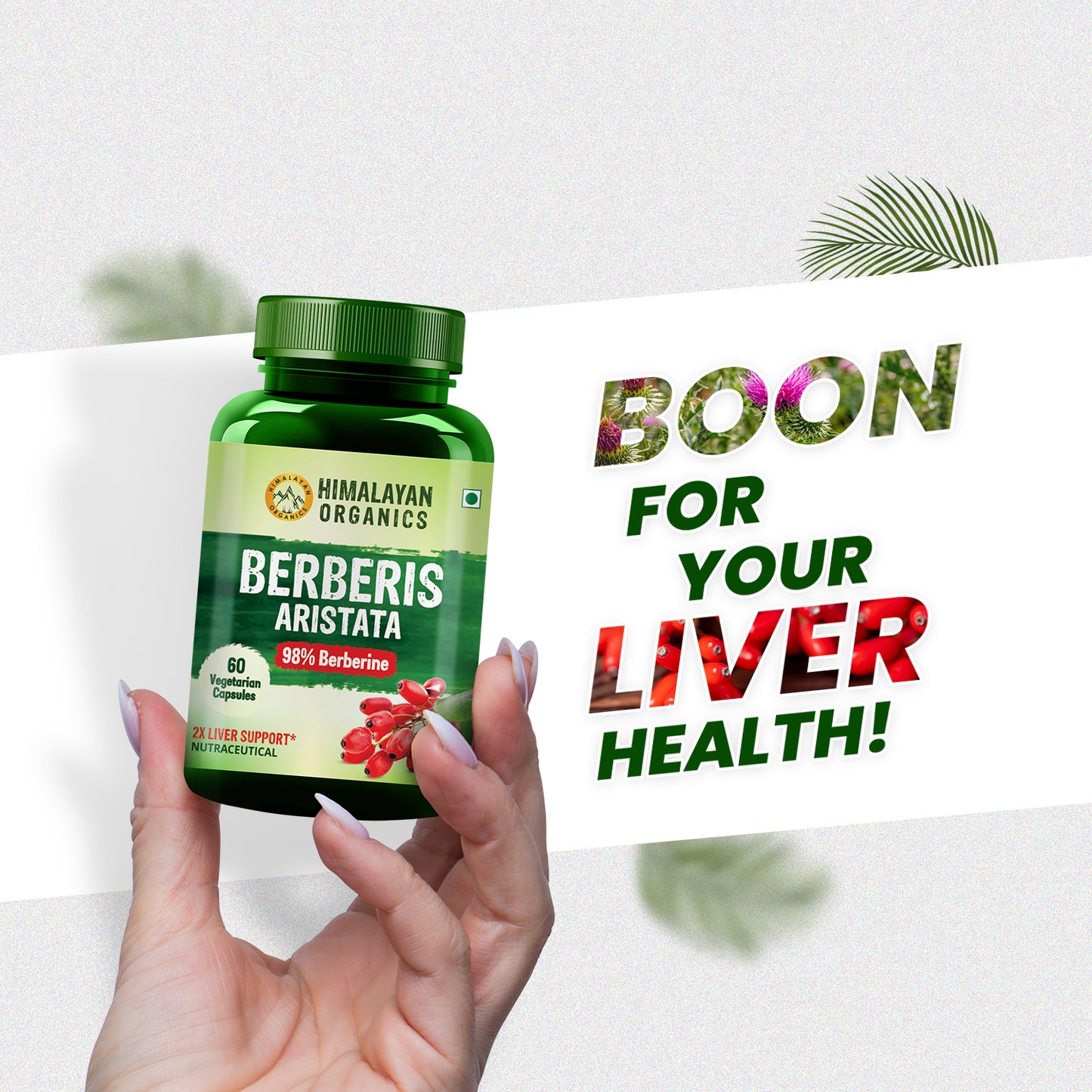 Description
Why we need berberis aristata? Backed by Ayurveda, berberis aristata is a highly potent herb, filled with antioxidant and anti-inflammatory properties to detoxify, heal, and strengthen your body.
Bid bye to acne: WIth high anti-inflammatory properties berberine reduces inflammation that causes acne and other skin issues.
Toxin free liver:Combined with milk thistle, berberine capsules are a boon for your liver health, helps it detoxify faster, heal, and keep inflammation away for healty functioning.
Vegan-friendly health:The capsules are curated with real plant extracts of Milk thistle and berberis aristata, free from gluten, diary, soy, nut, egg, fish, and are truly vegan-friendly supplement.
Keep inflammation at bay:
2x anti-inflammatory properties with the combination of milk thistle and berberis aristata.
Manages Blood sugar levels:
Used since ages to help manage blood sugar levels, berberis aristata helps balance insulin sensitivity and production to keep blood sugar levels at check.
Say hello to healthy skin:
Berberis aristata has been used by Ayurveda since ages to soothe skin issues and promote blemish-free healthy complexion.
Milk Thistle - Enriched with a group of active plant compounds, Milk thistle has high anti-inflammatory properties and benefits liver health.
Berberis Aristata - Also known has Daruhaldi, Berberis is an essential part of Ayurveda medicine, with high antioxidant and antibacterial properties for multiple health benefits.
FAQs
The main component of the formula, Berberis aristata contains a substance berberine that helps in managing insulin sensitivity and promotes healthy blood sugar levels.
The supplement contains natural extracts of berberis aristata which helps lower inflammation that causes acne, reducing acne marks and scars, promoting health and even complexion.
The capsule shell is made of plant-based fibre, devoid of any harmful chemicals, and safe for consumption.
Yes, the capsules are safe for all adults and supports liver detoxification and liver health. Consult your doctor before consumption if you are pregnant, nursing, under a medication, or suffering from a disease.
No, the supplement is free from gluten, diary, soy, nuts, egg, fish, and is a truly vegan friendly supplement.
YOUR DAILY CLEAN, GREEN, VEGAN NUTRITION