Regular price
Rs. 899.00
Sale price
Rs. 799.00
Unit price
per
11 % off
11 % off
Share
Offers available
FLAT 4% OFF
No minimum purchase
THO4
FLAT 7% OFF
on purchase of 999/-
THO7
FLAT 10% OFF
on purchase of 1499/-
THO10
View full details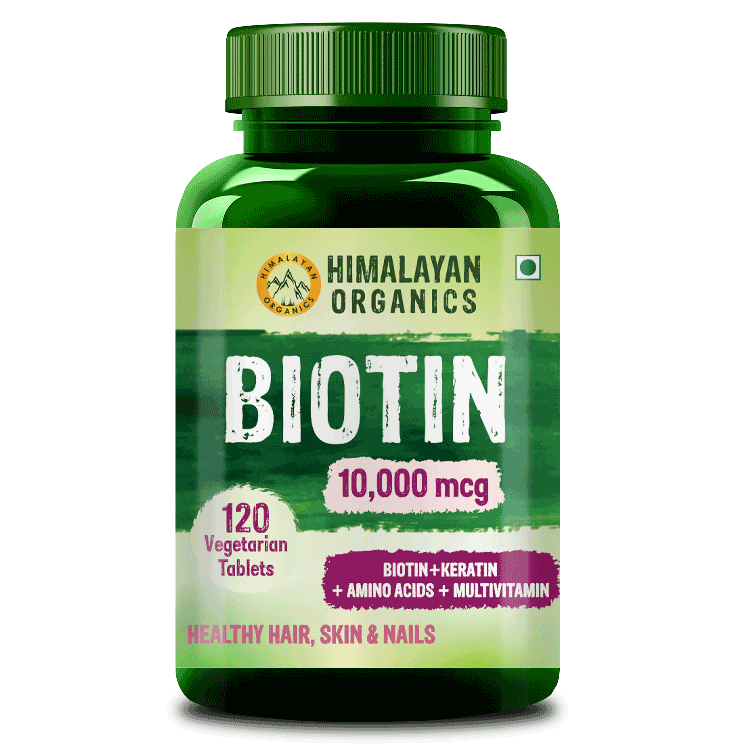 Description
Food for a glowing you!: An all-rounder supplement & wholesome food to nourish skin, hair & nails from within.
Potent nutrition & superb combination:  Amalgamation of Keratin, Biotin, Amino Acids, Vitamins, Minerals, Grape Seed Extract, Bamboo Extract & more, makes it a superb source of nutrition for your body.
Bridge the gap from brittle to beautiful: Daily easy nutrition to fulfill the nutrient levels so that you don't have to bear brittle nails, broken hair or bad skin.
Glow O'clock for one & all: Time to shower love on skin, hair & nails, the nutritional way.
HEALTHY HAIR:
Nourishes the hair roots which encourages healthier, dense & easily-manageable hair
NAIL HEALTH:
The properties of Biotin & Keratin anchors nail growth & makes them stronger
BLISSFUL SKIN:
Ensures healthy, nourished & deeply moisturized skin, thus promoting a radiant glow
Biotin - Also known as Vitamin H, it helps the body break fatty acids that improve keratin infrastructure.
Keratin - Protein structure that enables smooth, strong & shiny skin, hair & nails.
Bamboo Extract - It has 70% silica, an essential micronutrient found in the skin, hair & bones that stimulates collagen production.
Vitamin E - A powerful antioxidant that keeps your skin blemish-free & discourages aging.
FAQs
Biotin breakdowns fats, carbs, protein & amino acids. It assists in the metabolic process & helps convert food into energy.
It is an active compound found in Black pepper, which is antioxidant-rich that prevents aging. It also improves nutrient absorption for better results without hampering digestion.
Biotin is a water-soluble vitamin that neither your body can produce nor store for longer. Hence, you need to replenish it daily via food & supplements. Also, if you're struggling with rough skin, dry hair, brittle nails, excessive hair fall, dull skin or weak hair follicles, you should consider Biotin supplements
Yes, it is a vegan formula devoid of gluten, soy, dairy, fish, shellfish & tree nuts. Also, all our products are made under expert supervision as per the RDA protocols & certified by relevant bodies, making them perfectly fit for consumption & side-effect free.
It is not possible to overcome any deficiency overnight. For best results, you should consume it consistently for a minimum of 45-90 days.
YOUR DAILY CLEAN, GREEN, VEGAN NUTRITION
I didn't received my product till date.
I've also drafted a complaint mail to you ,about the order ID 127000 ,but till date I didn't received my product ,and I've already paid for the product. Pathetic service
Can consume after non veg food
Over priced product from mentioned MRP
For my Order #125604 (Himalayan Organics Biotin 10,000mcg Supplement with Keratin, Amino Acids & Multivitamin - 120 Veg Tablets) I have paid ₹ 767.04 after dicount. But price mention on product is ₹ 649.00 without discount. so price paid buy my for that procut is very heigh. kindly look at this matter.
scam totally
mrp is 649 and charging you 799...