Regular price
Rs. 599.00
Sale price
Rs. 499.00
Unit price
per
16 % off
16 % off
Share
Offers available
FLAT 4% OFF
No minimum purchase
THO4
FLAT 7% OFF
on purchase of 999/-
THO7
FLAT 10% OFF
on purchase of 1499/-
THO10
View full details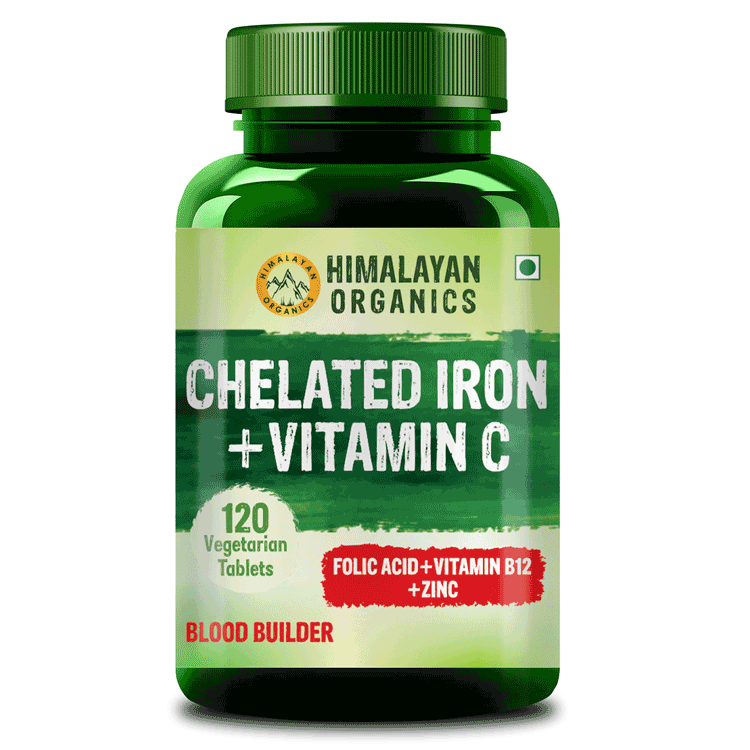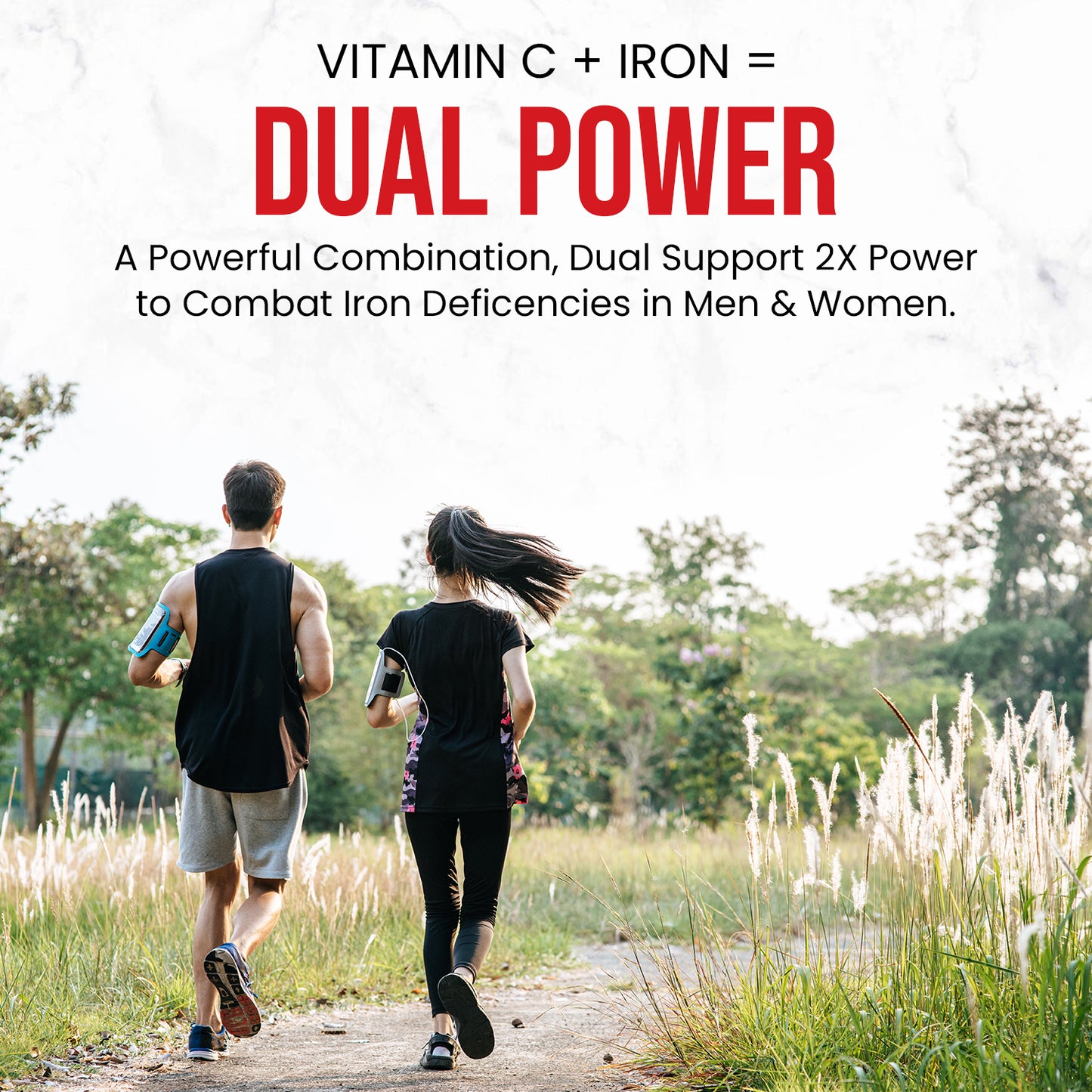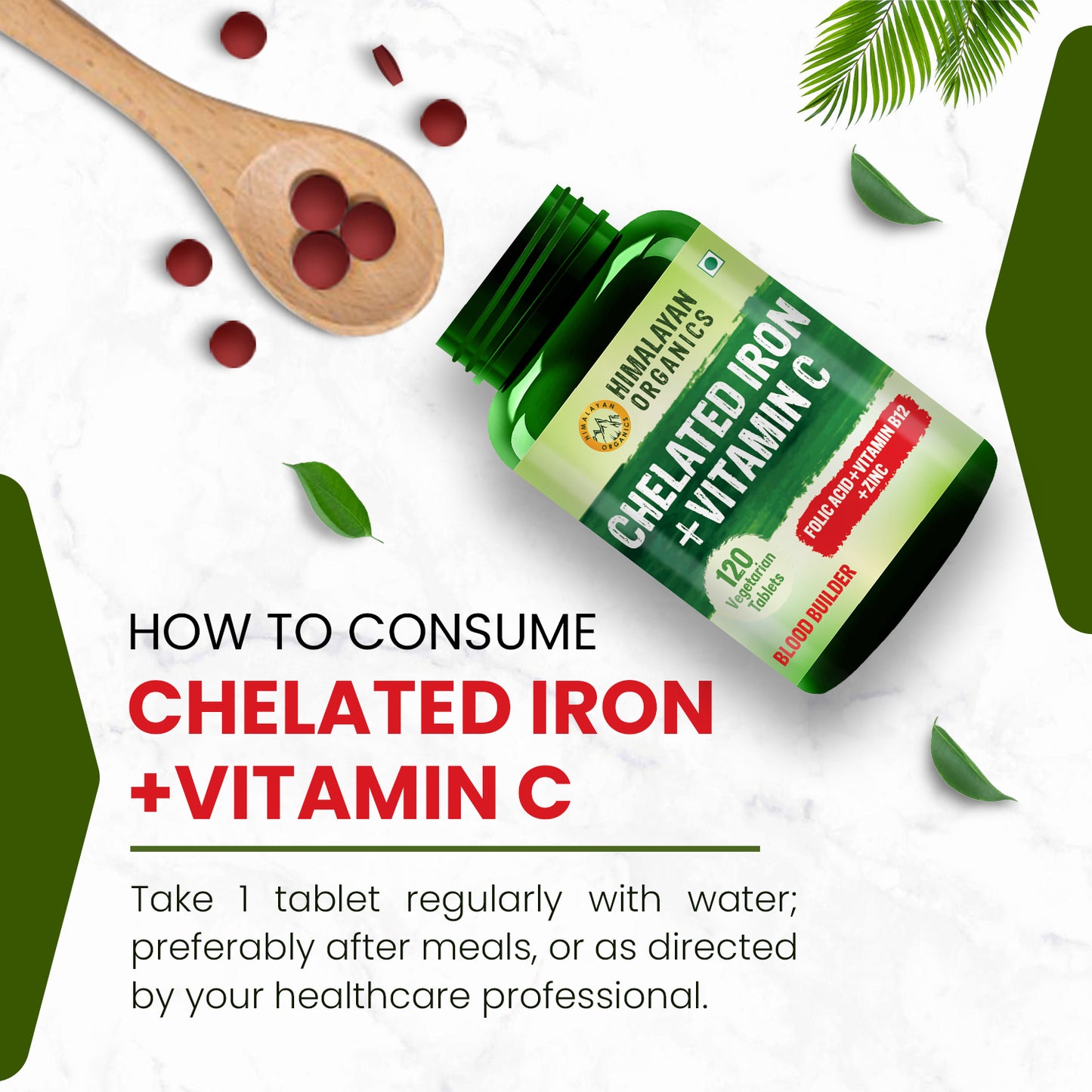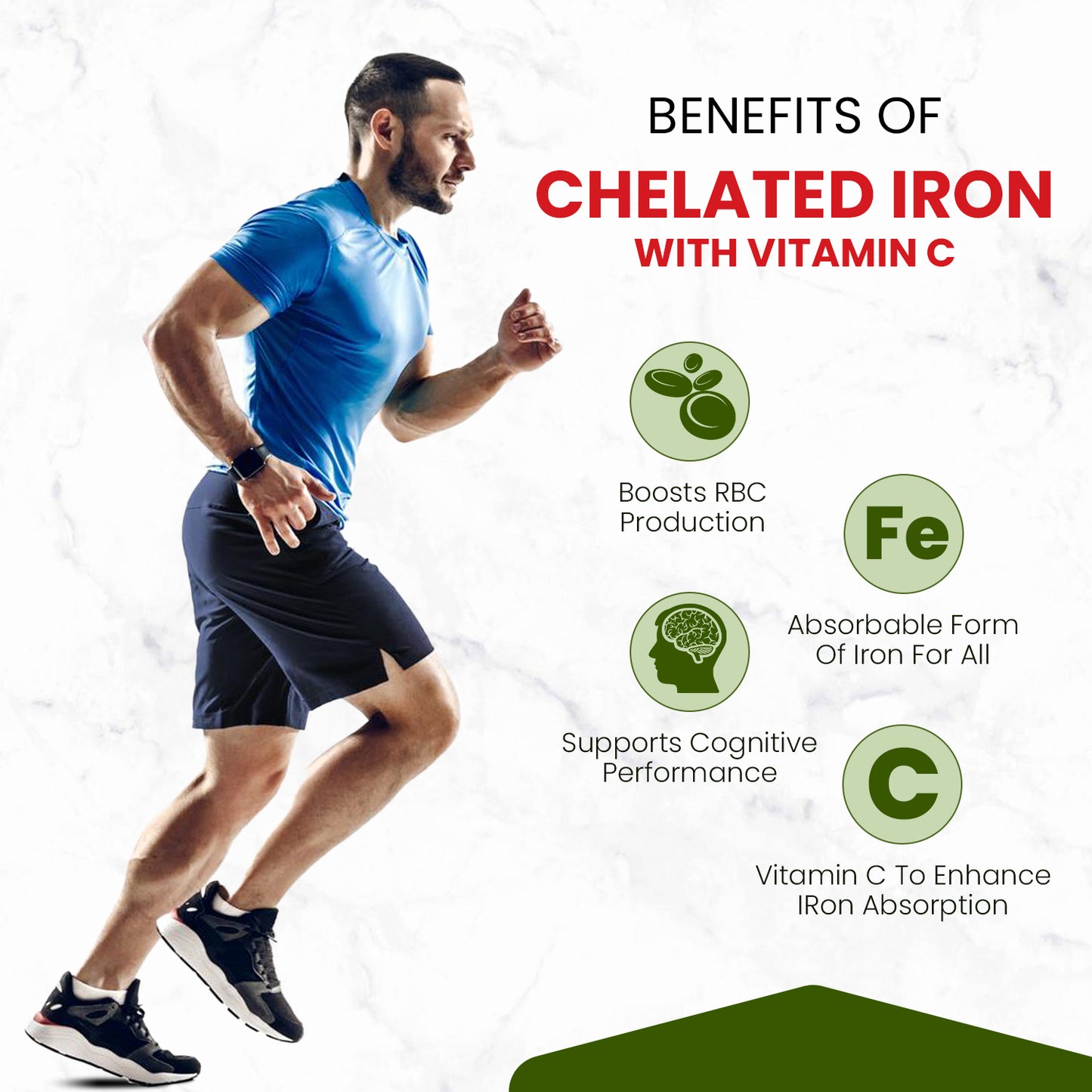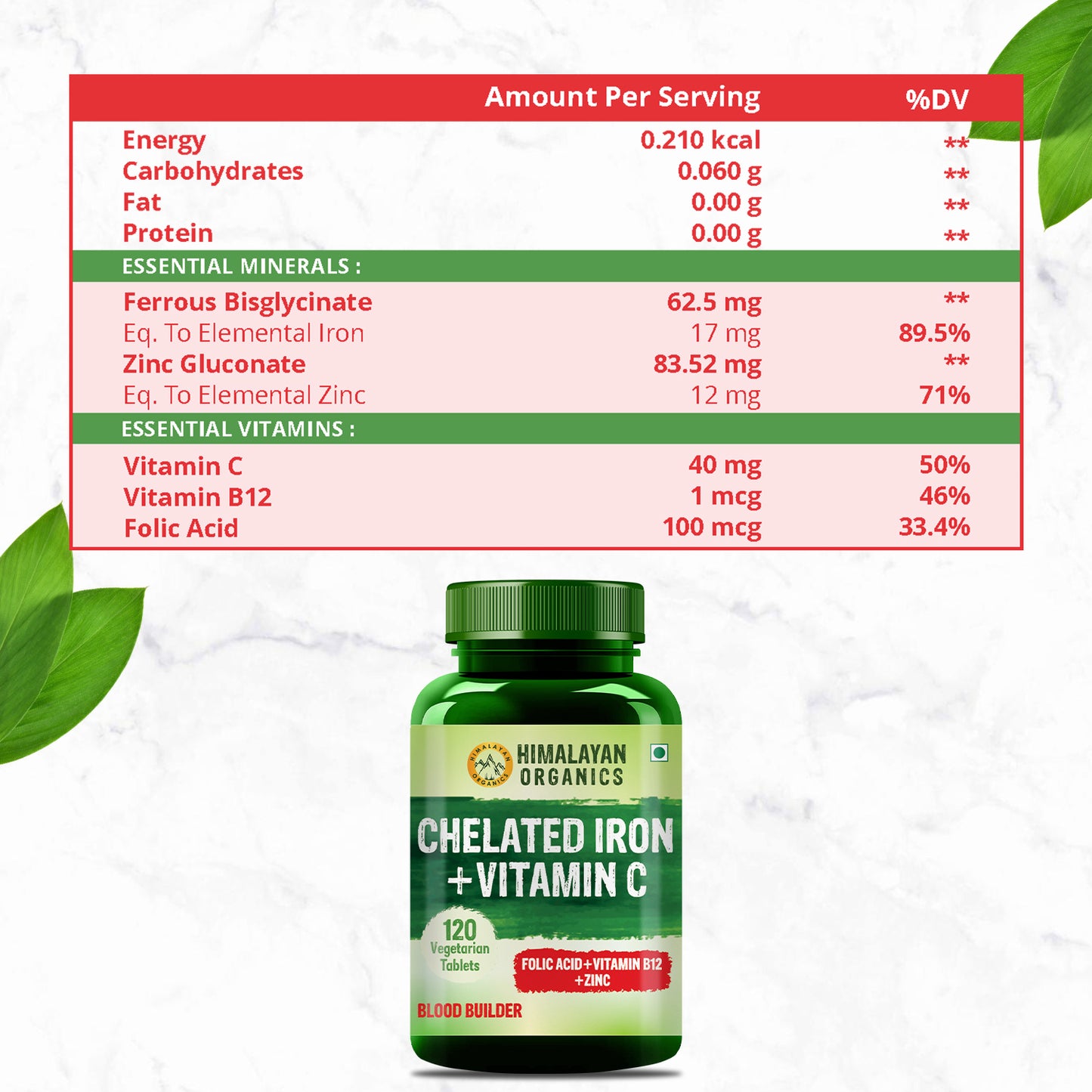 Description
Easiest to digest form of Iron: That boosts hemoglobin, helps build blood & enhances daily energy levels.
41.93 crore Indians are deficient in Iron!!

If you are one of them, then this is the right product for you. Start your dose today & keep all iron woes at bay.

Power Up with Iron: An advanced formula made with 5 health boosters for daily enhanced iron absorption.
Two Together. Health Better! A highly nutritious combo of Iron & Vitamin C to give you an instant iron boost & fuel your energy levels.
ENHANCES RED BLOOD CELLS PRODUCTION:
Helps maintain adequate hemoglobin levels & minimizes chances of anemia.
STRENGTHENS IMMUNE SYSTEM:
Discourages harmful free radicals & improves body's ability to fight infections.
HIGH ENERGY LEVELS:
Boosts iron levels which transports oxygen to the cells that convert nutrients into energy.
Elemental Iron - Head-to-toe nutrient for immunity, blood sugar levels, energy, heart, & overall functioning
Elemental Zinc - Head-to-toe ingredient for immunity, blood sugar levels, energy, heart, & overall functioning
Vitamin B12 - A nutrient that helps keep your body's nerve and blood cells healthy while contributing to DNA synthesis
Vitamin C - Strengthens the body's natural immunity, improves antioxidant function & boosts daily iron absorption
FAQs
In general, iron is difficult to digest & absorb. Chelated Iron is gentle on the stomach. So Vitamin C along with Iron forms a compound in the stomach that enhances the absorption of iron & fulfills iron requirements.
Iron deficiency can lead to severe health diseases like different types of anemia & breathlessness.
Anyone with iron deficiency, poor hemoglobin levels, fatigue, weakness, dizziness or someone looking to maintain iron levels to avoid deficiencies in the future should consume this supplement.
Himalayan Organics Chelated Iron + Vitamin C is a vegan formula made under expert supervision as per the RDA protocols & certified by relevant bodies, making it perfectly fit for consumption & side-effect free.
It is not possible to overcome any deficiency overnight/fortnight. For best results, it is recommended to consume it continually for a minimum of 45-90 days & further as per the suggestion of your healthcare expert.
YOUR DAILY CLEAN, GREEN, VEGAN NUTRITION