Regular price
Rs. 649.00
Sale price
Rs. 599.00
Unit price
per
7 % off
7 % off
Share
Offers available
FLAT 4% OFF
No minimum purchase
THO4
FLAT 7% OFF
on purchase of 999/-
THO7
FLAT 10% OFF
on purchase of 1499/-
THO10
View full details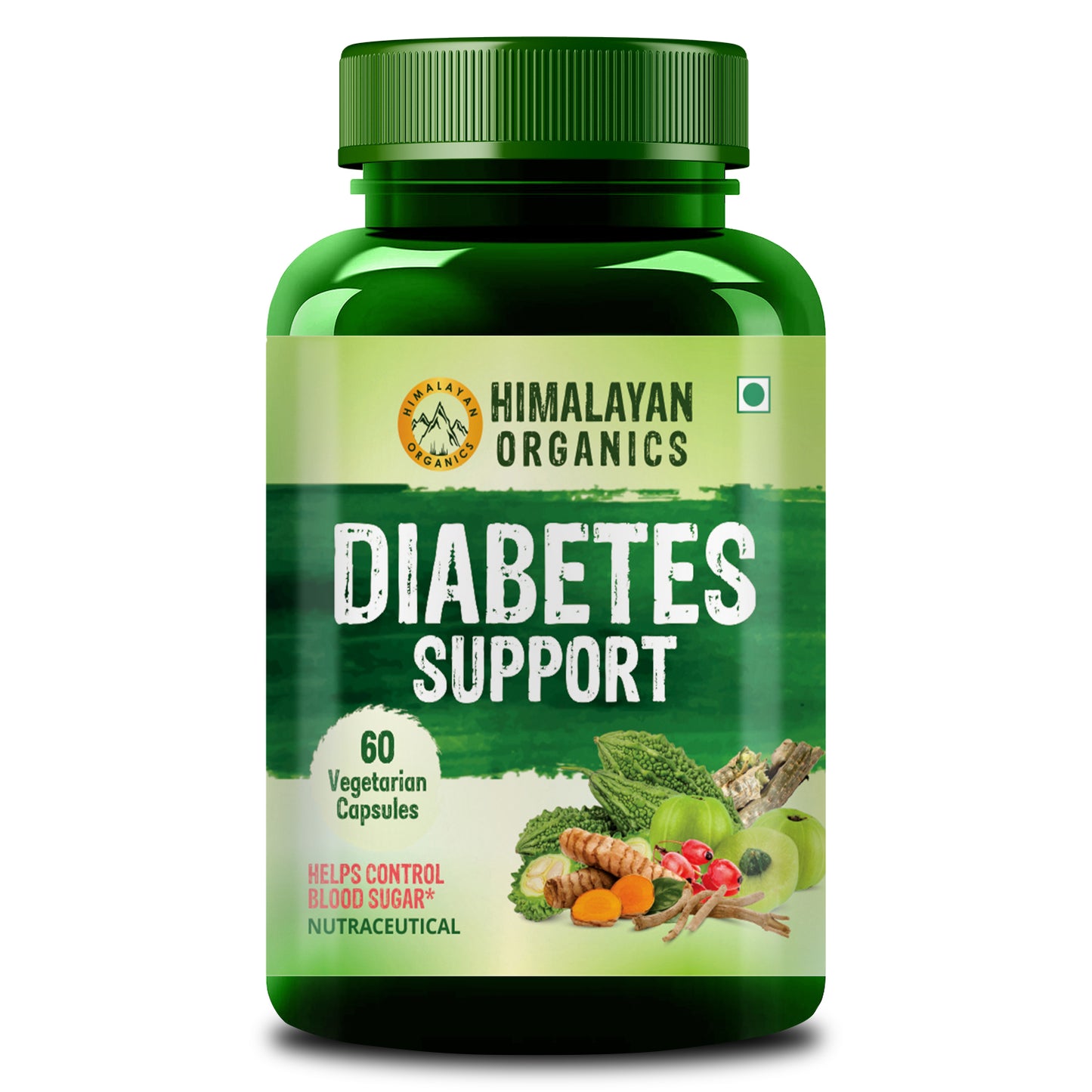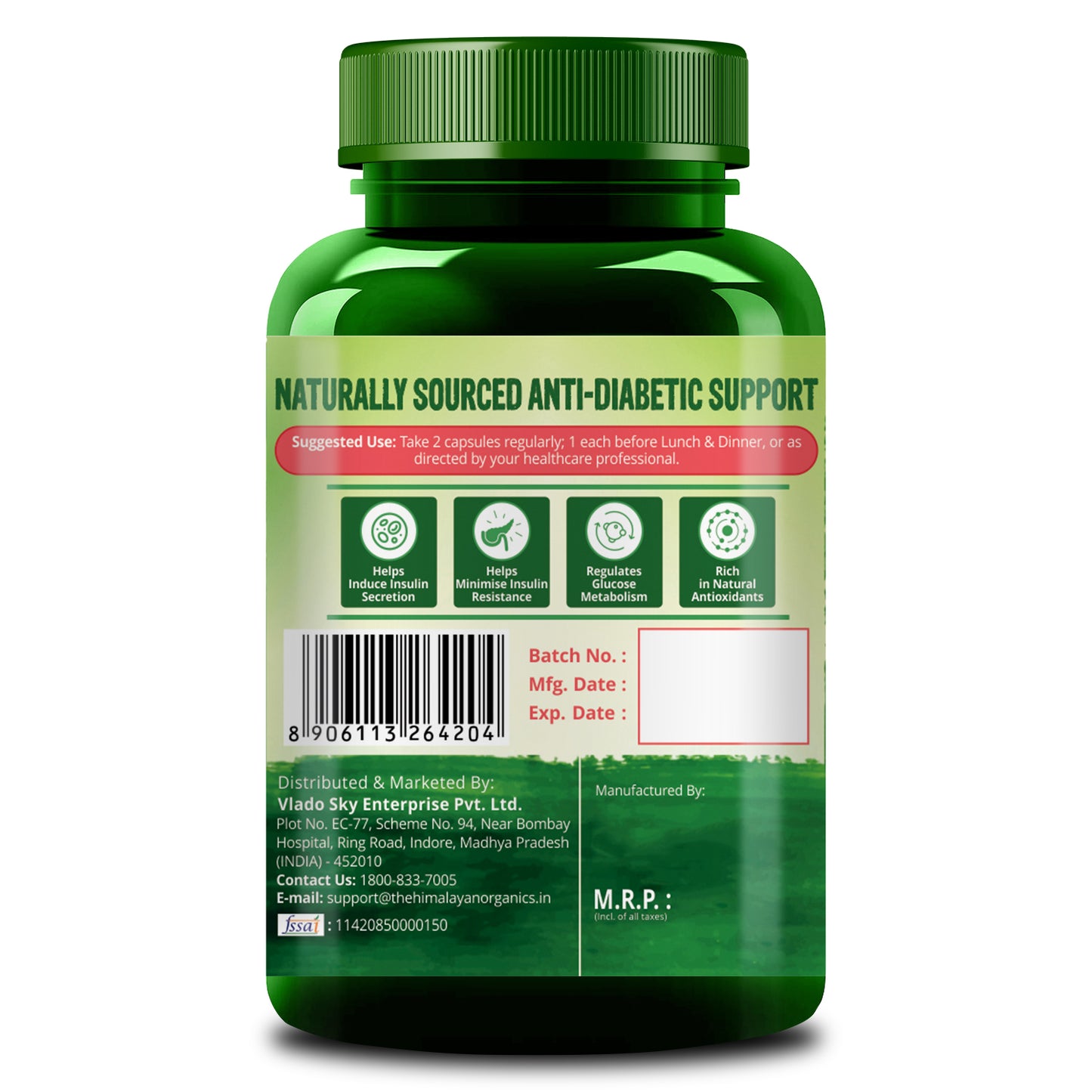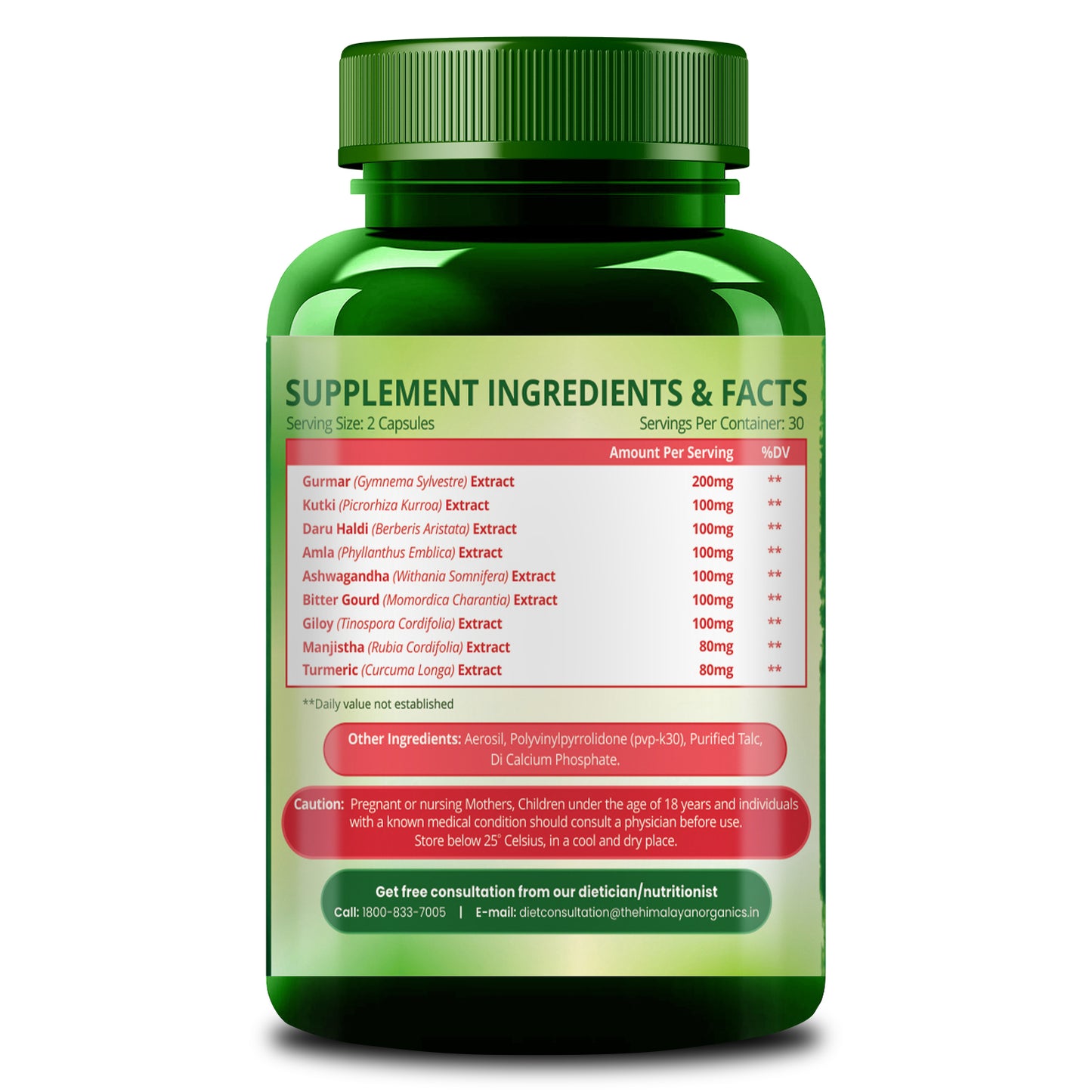 Description
How does Diabetes Support help? Filled with naturally sourced extracts, the capsules help you manage blood glucose levels naturally.
High antioxidant power: With natural ingredients like amla, kutki, giloy, and ashwagandha, this has high antioxidant properties.
Helps minimise insulin resistance: The capsules help boost insulin synthesis and sensitivity in the most natural ways.
Safe, Vegan-friendly: The capsules are curated with safe ingredients, free from harsh chemicals, gluten, dairy, soy, nut, egg, and fish.
Helps induce insulin secretion:
Ingredients like giloy, gurmar help induce insulin secretion.
Minimises insulin resistance:
Curcuma longa helps decrease insulin resistance and manage diabetes.
Regulates glucose metabolism:
Berberis aristata helps enhance glucose metabolism in the body.
Gurmar - Helps reduce blood sugar levels by blocking receptors in the intestine.
Kutki - Helps enhance insulin expression and antihyperglycemic effects. Also induces insulin secretion.
Daru Haldi - Decreases insulin resistance, improves cell functions and delays diabetes development.
Amla - Contains bioactive compounds that help in the restoration of insulin and glucose levels.
FAQs
Balanced diet along with the supplements may help manage blood sugar levels, letting your overall body function healthily.
Antioxidants help enhance the capabilities of free radical scavenging enzymes, decreasing free radical damage on the cellular level and supporting healthy levels of blood sugar.
The supplement contains herbs like amla, gurmar, kutki, daru haldi, ashwagandha, bitter gourd, giloy, manjistha and turmeric, all that help you manage blood sugar levels.
The supplement enhances your body's natural functioning and helps you maintain healthy blood sugar levels, keeping the diabetes risk at bay.
Take 2 capsules every day, each before lunch and dinner, or as directed by your healthcare professional. Do consult your doctor before consumption if you are under medication, suffering from a disease, pregnant, nursing, or under 18 yrs of age.