Regular price
Rs. 825.00
Sale price
Rs. 499.00
Unit price
per
39 % off
39 % off
Share
Offers available
FLAT 4% OFF
No minimum purchase
THO4
FLAT 7% OFF
on purchase of 999/-
THO7
FLAT 10% OFF
on purchase of 1499/-
THO10
View full details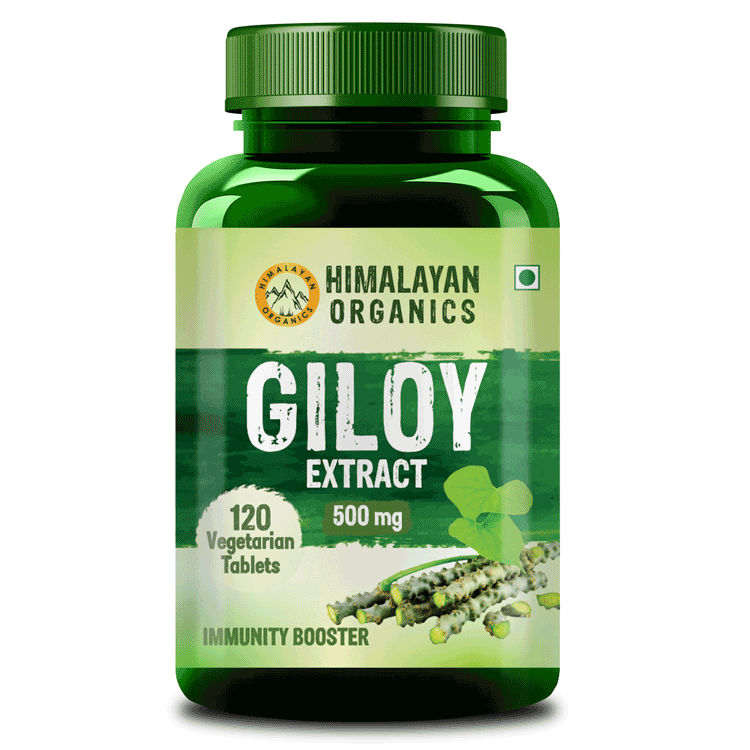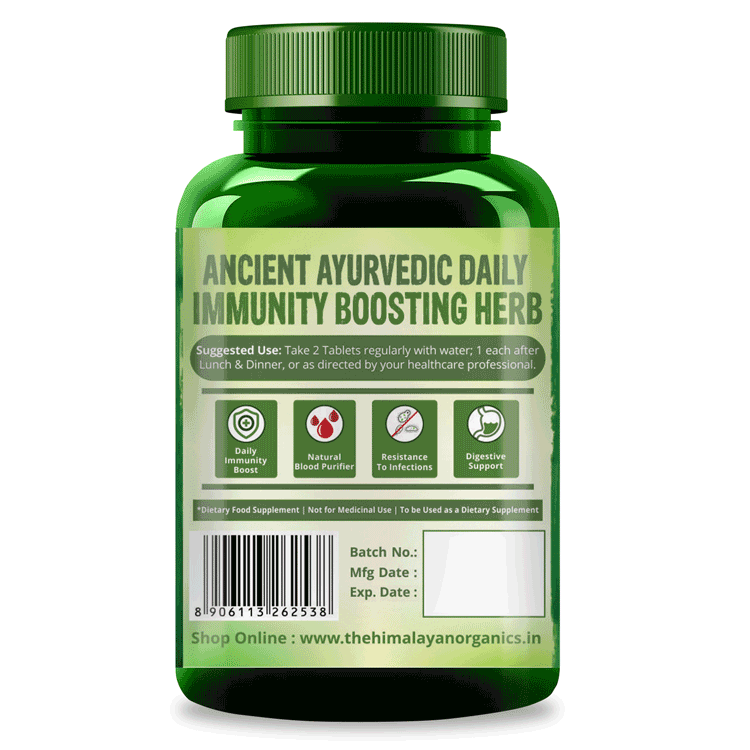 Description
Your grandmother's favorite - works even today! Because it boosts your overall health. Hence, we've got this generation-old herb in the most potent way.
A pool of benefits for a healthy & stronger self: Stronger immunity = efficient functioning = better productivity = active & satisfactory life!
Empower your body's defense system: Take charge of your health & build a strong self that keeps your going daily.
1 magical ingredient = head-to-heel balance! Immunomodulator | Antioxidant | Anti-arthritic | Anti-osteoporotic | Hepatoprotective | Cardioprotective | Neuroprotective | Hypoglycemic | Anti-Aging.
BOOSTS IMMUNITY::
Strengthens immune cells, safeguards against disease-causing bacteria & combats infections.
HEALTHY DIGESTION:
Regulates appetite, safeguards from indigestion & promotes better absorption of nutrients.
BLOOD PURIFICATION:
It helps to eliminate toxins, impurities, waste products & other harmful products.
Giloy Extracts (Guduchi) - Termed as 'Amrit Satva' or 'Heavenly Elixir,' it is loaded with high nutritive & life-enriching values that create a balance within the body. It flushes the toxins out & restores the immunity inside, shielding against various issues & infections.
FAQs
It is a powerful adaptogen that manages stress & anxiety by normalizing your psychological functioning. It promotes a calming effect on your body, enhances memory & supports healthy cognitive functioning.
Yes! Giloy helps to combat fever with the help of its antioxidant & immunomodulatory properties.
Giloy has a powerful compound called Berberine which has anti-diabetic properties that helps to enhance the body's ability to regulate blood sugar levels.
Anyone who falls sick frequently, wants to boost immunity, suffers from respiratory issues or wants to maintain overall health should consume Giloy supplements.
Himalayan Organics Glioy Extract is a vegan formula made under expert supervision as per the RDA protocols & certified by relevant bodies, making it perfectly fit for consumption & side-effect free.
YOUR DAILY CLEAN, GREEN, VEGAN NUTRITION
what are the ingredients in these supplement?
Himalayan Organics Giloy Extract contains the ingredient Giloy Extracts (Guduchi).
Greetings of the day, Thank you for your feedback
Greetings of the day, Thank you for your feedback
Greetings of the day, Thank you for your feedback
How to take either with cold or hot water?
We would suggest you take Himalayan Organics Giloy Extract 2 tablets regularly with normal water 1 each after your lunch and dinner.