Regular price
Rs. 649.00
Sale price
Rs. 599.00
Unit price
per
7 % off
7 % off
Share
Offers available
FLAT 4% OFF
No minimum purchase
THO4
FLAT 7% OFF
on purchase of 999/-
THO7
FLAT 10% OFF
on purchase of 1499/-
THO10
View full details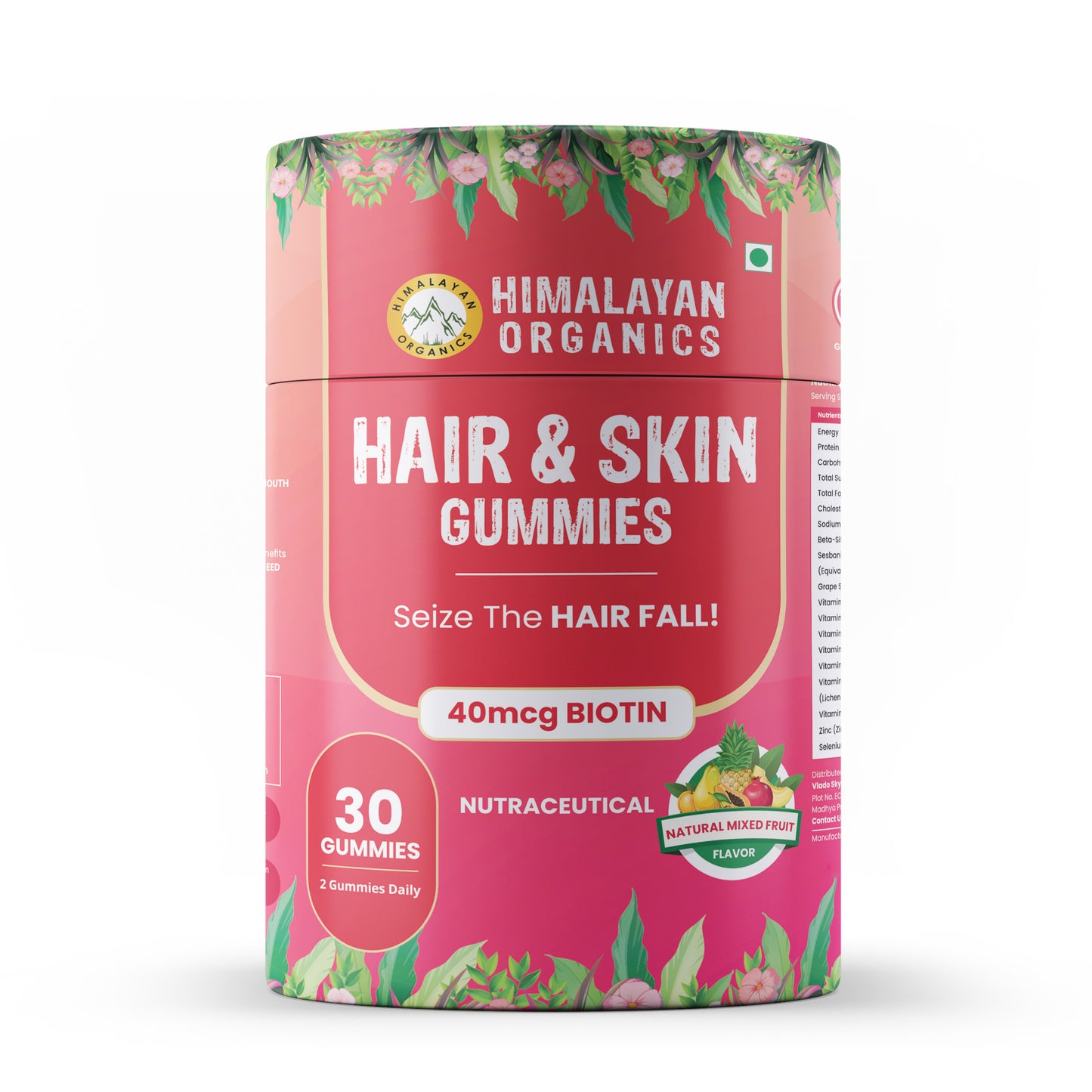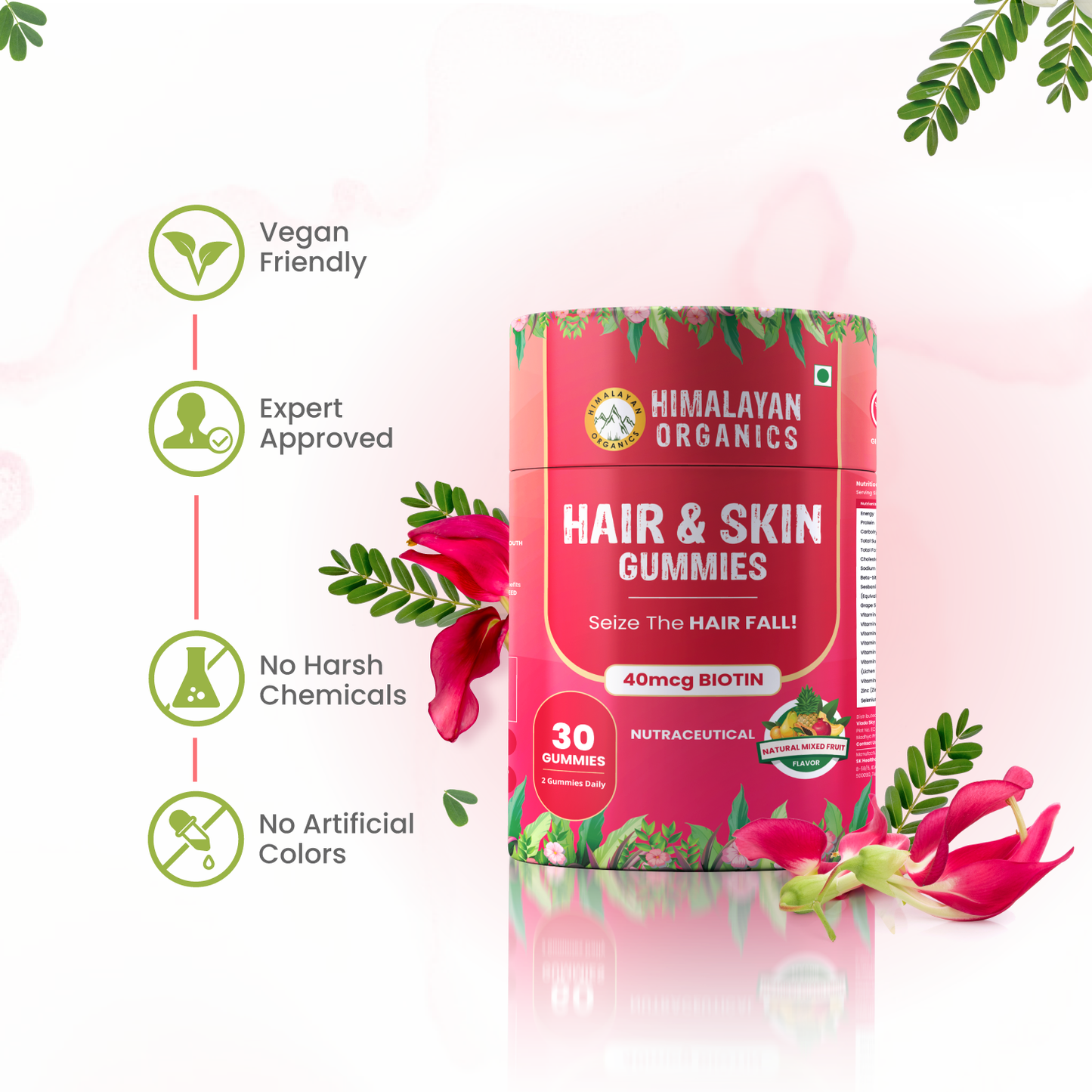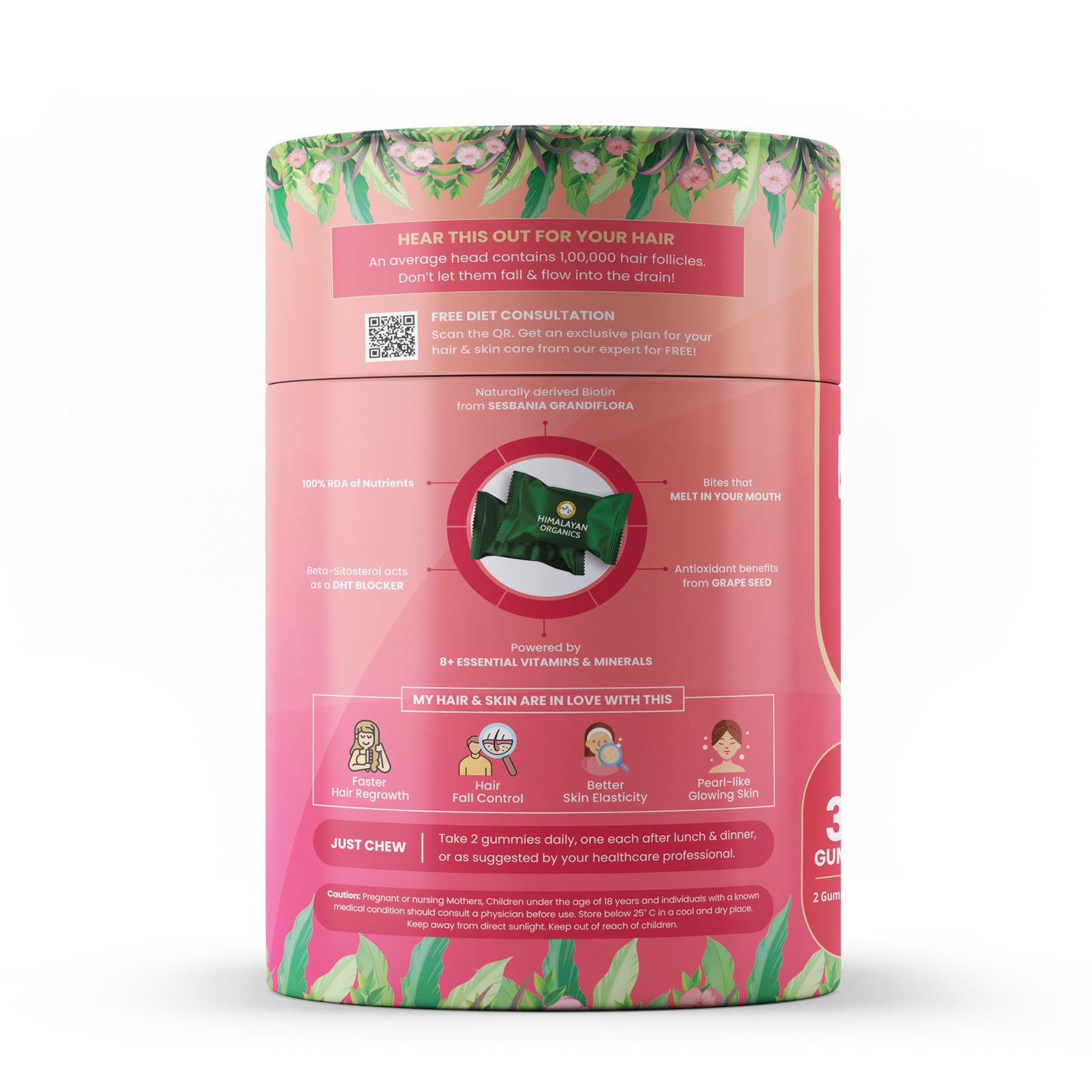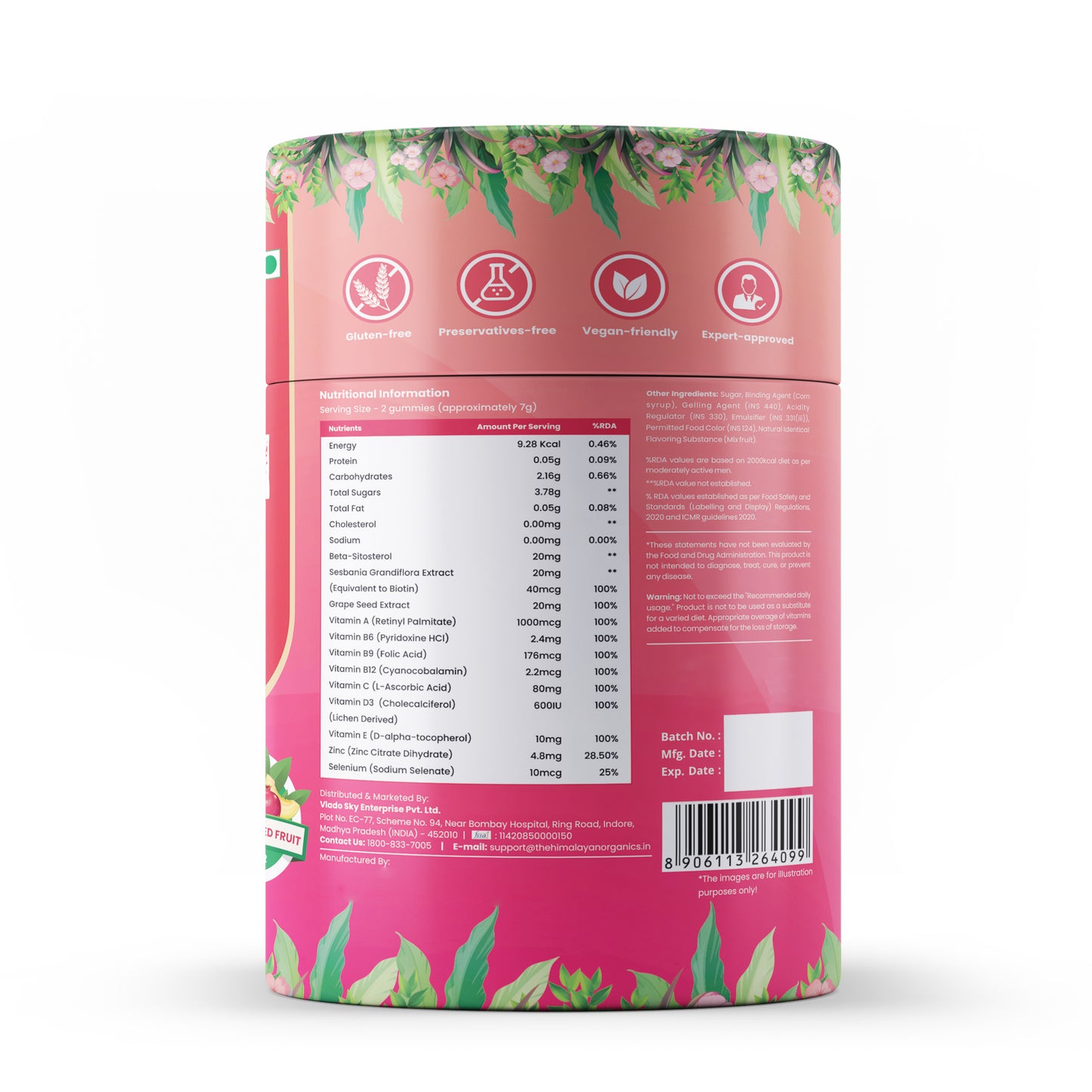 Description
Grow hair. Glow skin. With these highly nourishing & scrumptious gummies developed in mixed fruit flavor.
Nourishment locked. Beauty unlocked: Chew this gummy, and get 14 vitamins & minerals with 100% RDA of nutrients.
Be in awe of your skin: Get that pearl-like glowing skin with wholesome enrichment from within.
Enjoy thick, strong & nourished hair: The little health-filled sleep treats are free from harsh chemicals, gluten, soy, dairy, nuts, fish, shellfish, and eggs, and are a perfect fit for a vegan diet.
HEALTHY HAIR:
Enhances the keratin structure, ensuring strong & nourished hair from roots.
HAIR FALL CONTROL:
Beta-sitosterol (DHT blocker) in the formula regulates hair fall & promotes hair growth.
SKIN RADIANCE:
Regulates signs of ageing, hydrates skin cells & maintains healthy skin structure.
Sesbania Grandiflora - A natural source of Biotin & other essential nutrients which improves keratin production, essential for hair health.
Grape Seed - Fruity nourishment that boosts collagen production, provides skin-deep nourishment & brings out the natural radiance.
FAQs
Beta-sitosterol is a phytosterol found in vegetables, fruits, nuts & seeds that helps to control hair loss by regulating DHT levels in the body.
Vitamin E is known to improve the blood flow to the scalp, which nourishes the roots of the hair, supports the scalp health & encourages hair growth.
Minerals like zinc & selenium in the formula are rich in antioxidants and anti-inflammatory properties that help with healthy skin & hair cells.
Anyone who is struggling with severe hair fall, wants to boost hair growth, maintain skin elasticity & ensure skin radiance can take these gummies. You can even speak to our expert nutritionists for detailed guidance.
Himalayan Organics Hair & Skin Gummies is a vegan formula made under expert supervision as per the RDA protocols & certified by relevant bodies, making it perfectly fit for consumption & side-effect free.
YOUR DAILY CLEAN, GREEN, VEGAN NUTRITION
Are these gummies sugar free
Himalayan Organics Hair & Skin Gummies are not sugar free.