Regular price
Rs. 1,499.00
Regular price
Rs. 1,775.00
Sale price
Rs. 1,499.00
Unit price
per
15 % off
15 % off
Share
Offers available
FLAT 4% OFF
No minimum purchase
THO4
FLAT 7% OFF
on purchase of 999/-
THO7
FLAT 10% OFF
on purchase of 1499/-
THO10
View full details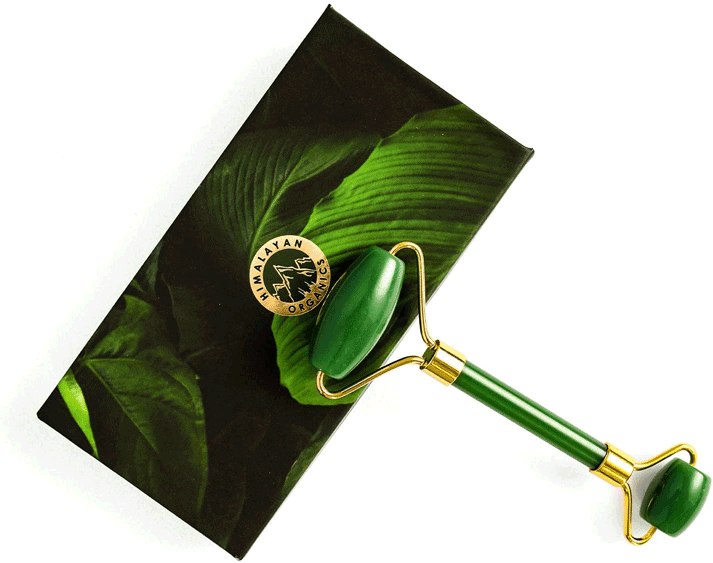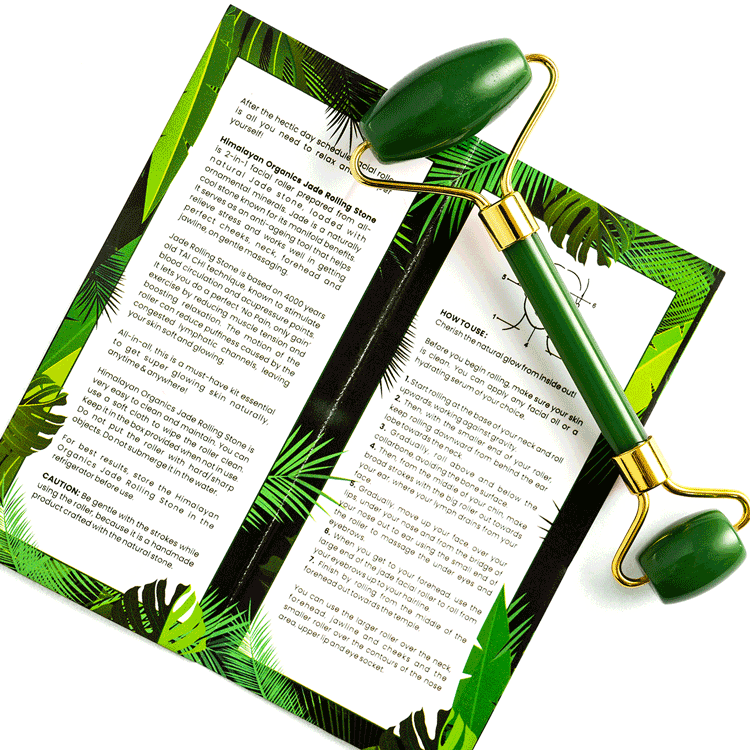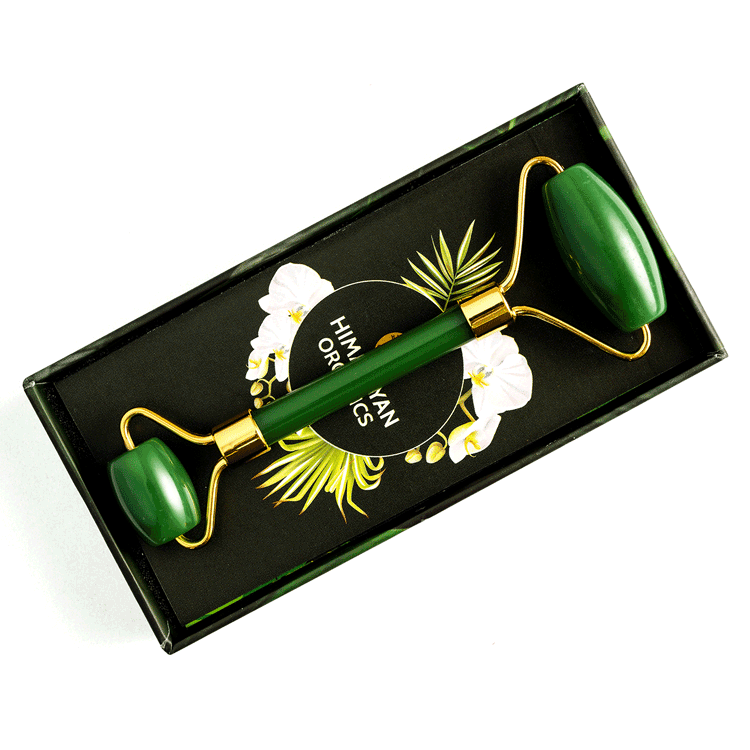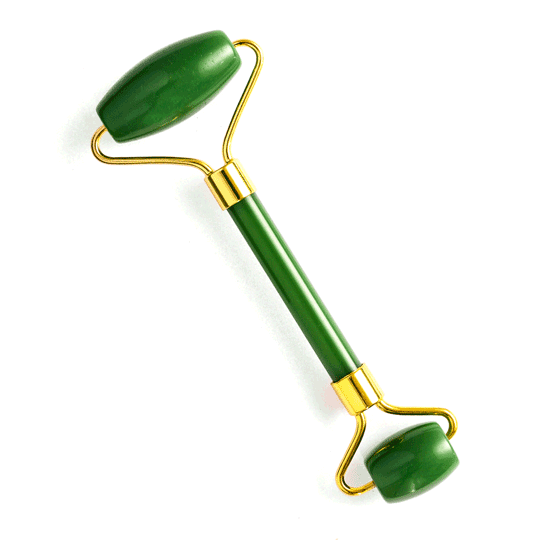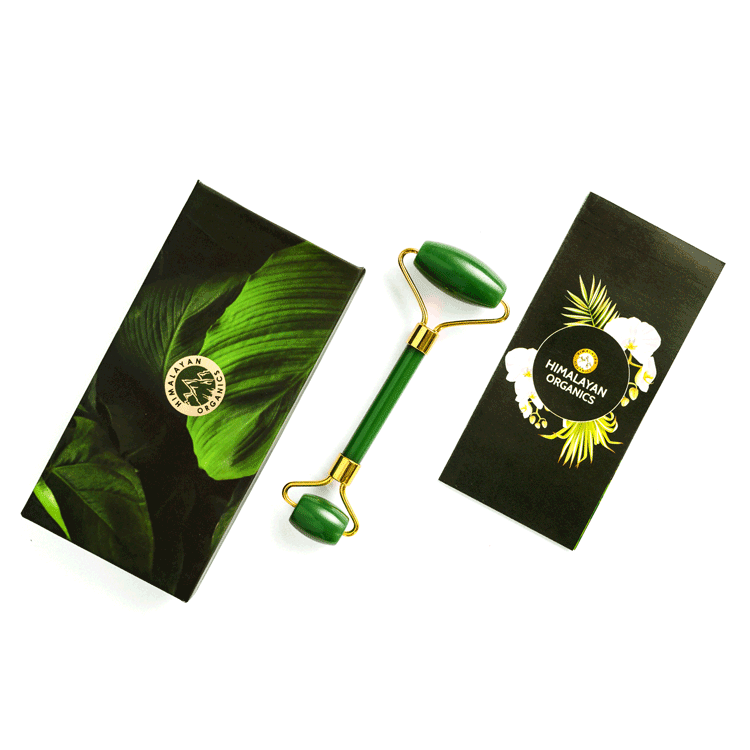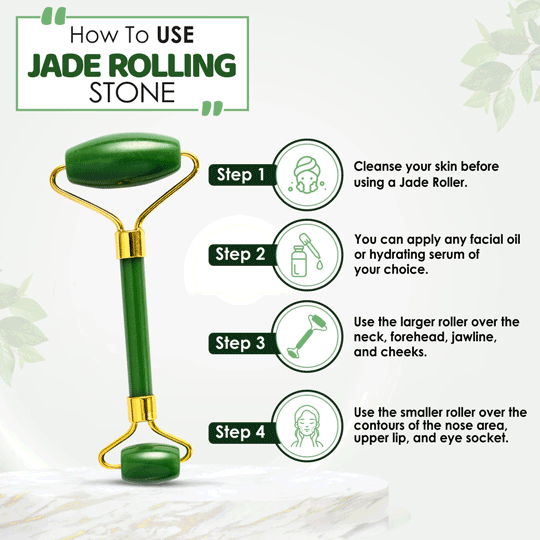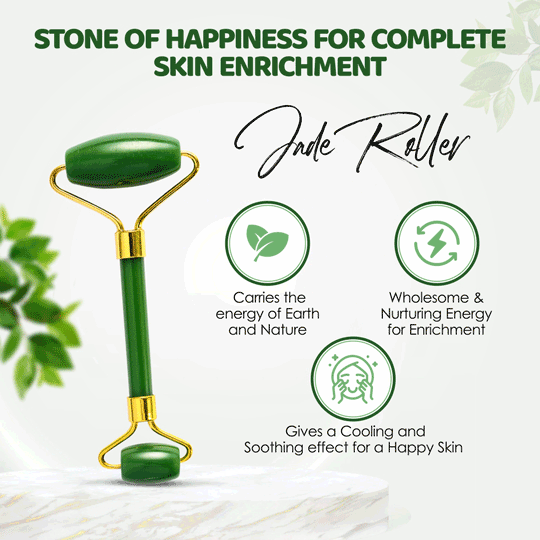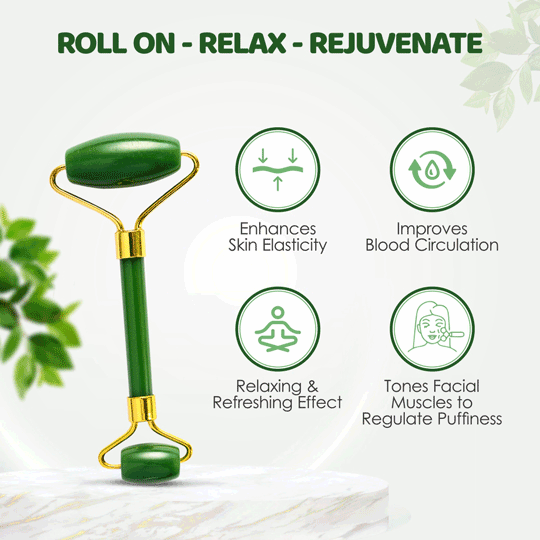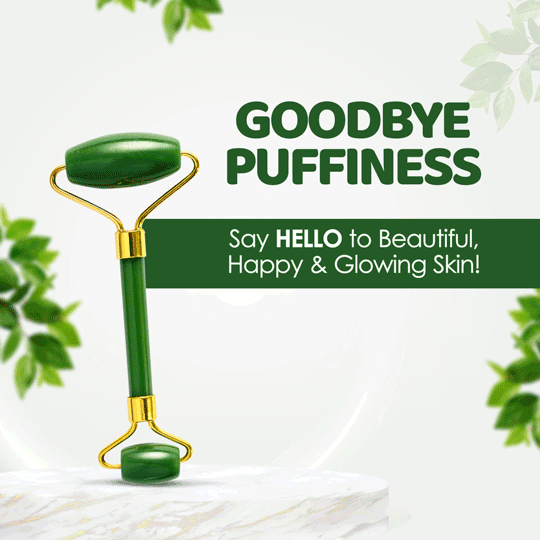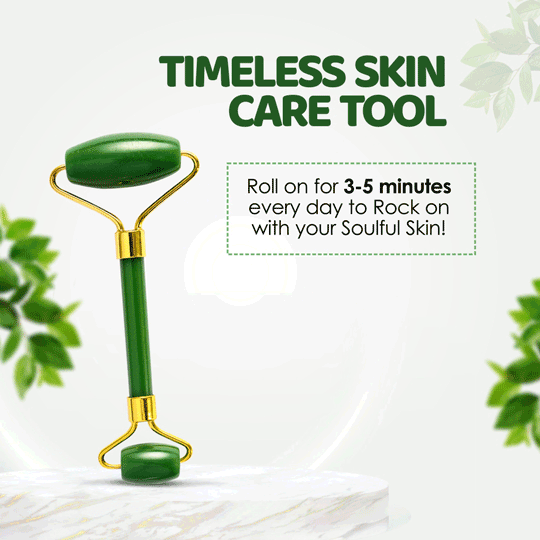 Description
Roll On to Rock On Everyday!
Himalayan Organics brings to you Jade Rolling Stone, a 2-in-1 facial roller prepared from all-natural Jade Stone for the perfect cheeks, neck, forehead, and jawline you always wished for! Loaded with ornamental minerals, Jade is a naturally cooling stone having various benefits. It serves as an anti-aging tool that helps relieve stress and works well in getting smooth cheeks, neck, forehead, and perfect jawline, on gentle massaging. Jade Rolling Stone is based on 4000 years old TAI CHI technique that stimulates blood circulation and acupressure points. It lets you do a perfect 'No Pain, Only Gain' exercise by balancing muscle tension and boosting relaxation. The motion of the roller combats puffiness caused by the congested lymphatic channels, leaving your skin soft and glowing. For best results, use it after your favorite serum or keep it in the refrigerator for some time before use.
- All Natural Relaxing Formula
- Suitable For All
- Research-based
- Expert Approved
Roll On with Jade Roller for Soulful Skin!
SOULFUL SKIN: Himalayan Organics Jade Roller is a professional skin massage tool that helps diminish the appearance of fine lines, wrinkles, dark spots, uneven skin tone, acne scars & enlarged pores. It acts as a comforting anti-aging roller that gives you a refreshing & soothing feel to rejuvenate the skin, shrink pores & ultra-hydrate the skin. Carry it wherever you go! This tiny tool with huge benefits doesn't occupy much space; keep it in your bag, makeup box, or even pocket!
GOODNESS OF JADE STONE: Himalayan Organics Jade Roller is made from the purest natural Jade Stone that promotes a smooth, relaxed and comfortable feeling without hurting your skin. As a powerhouse of balanced energy, Jade Stone gives you a positive effect on your skin. On regular rolling, it works well for puffiness, skin toning & blemish removal. The facial roller also helps in skin tightening due to the presence of silicate minerals
ANCIENT TOOL FOR MODERN DAY GOODNESS: Himalayan Organics Jade Roller made from Ancient jade stones, has immense healing benefits for your skin. Based on the Ancient Tai Chi Technique, Jade Roller is a soothing face massager with a pool of benefits. Right from increasing skin elasticity, toning facial muscles & refining pores to relieving puffiness & dark circles, it is must-have skincare essential. It works on eliminating the accumulated toxins, relaxing facial muscles & enabling better absorption of the moisturizer or serum.
how to use this product for the best result
Himalayan Organics Jade Rolling Stone method of utilization:-
Before you begin rolling, make sure your skin is clean. You can apply any facial oil or a hydrating serum of your choice.
1. Start rolling at the base of your neck and roll upwards, working against gravity.
2. Then, with the smaller end of your roller, keep rolling downward from behind the ear lobe towards the neck.
3. Gradually, roll above and below the collarbone, avoiding the bone surface.
4. Then, from the middle of your chin, make broad strokes with the big roller out towards your ear, where your lymph drains from your face.
5. Gradually, move up your face, over your lips, under your nose, and from the bridge of your nose out to ear using the small end of the roller to massage the under eyes and eyebrows.
6. When you get to your forehead, use the large end of the jade facial roller to roll from your eyebrows up to your hairline.
7. Finish by rolling from the middle of the forehead out towards the temple.
You can use the larger roller over the neck, forehead, jawline, and cheeks and the smaller roller over the contours of the nose area, upper lip, and eye socket.
I'm having acne on my face can I use these on my face does it cause any irritation?
We will not suggest you use Himalayan Organics Jade Rolling Stone on an acne-prone face.
This is a really great product for the price. And it feels so good on my face. I absolutely love it! I keep mine in the freezer and use it daily. It's packaged to ensure that it arrives to you without being broken.
Greetings of the day, Thank you for your feedback
Can these help in reducing melasma & uneven spots?
Himalayan Organics Jade Rolling Stone is a professional skin massage tool that helps diminish the appearance of fine lines, wrinkles, dark spots, uneven skin tone, acne scars & enlarged pores. But the product will not help in reducing melasma.