Regular price
Rs. 1,199.00
Sale price
Rs. 975.00
Unit price
per
18 % off
18 % off
Share
Offers available
FLAT 4% OFF
No minimum purchase
THO4
FLAT 7% OFF
on purchase of 999/-
THO7
FLAT 10% OFF
on purchase of 1499/-
THO10
View full details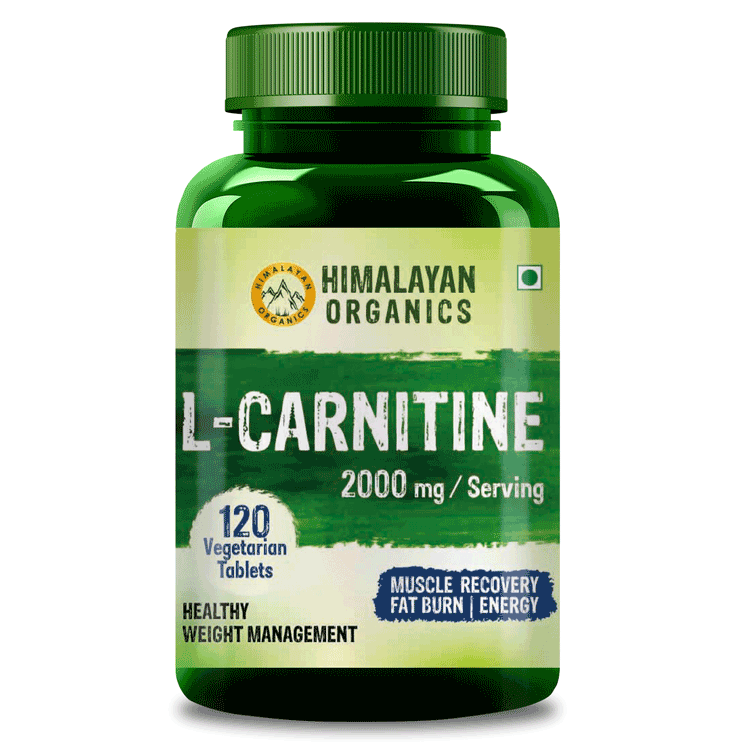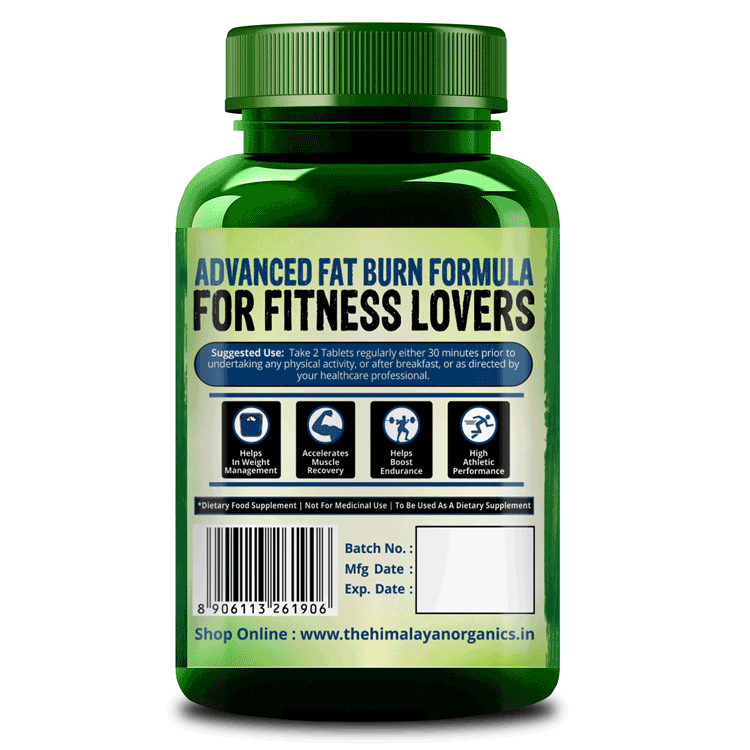 Description
Train Hard. Eat Better: Give your body the right nutrition it deserves to easily elevate fitness, weight management & bodybuilding routine.
Breakthrough your daily workout limits: Get the strength & energy you need to take your workout routine to the next level. Make your workout less tiring, recover faster & avoid injuries.
Right food for the fittest & energetic body: L-Carnitine & L-Tartrate plays a key role in transporting fatty acids to the cells for quick mitochondrial function & energy production.
Flex your muscles like never before: Get those dreamy muscles you've always wanted with proper nutrition, discouraging injuries & pumping up the workout your muscles need.
BETTER METABOLISM:
It effectively converts carbs into energy, supporting effective weight management.
EXERCISE PERFORMANCE:
It assists in exercise recovery, improves oxygen supply to the blood & manages muscle soreness.
HIGH ENERGY:
Amalgamation of highly active & potent extracts promotes energy, stamina, endurance & vitality.
Green Tea - Contains powerful antioxidants that help in fighting exercise-induced free radicals, thereby relieving inflammation & muscle soreness.
African Mango - Lowers down appetite, reduces fat cell growth, boosts the breakdown of fats & improves blood sugar.
Guggal - Extremely good for bones, nerves, joints & muscles, helping you soothe the pain across different body parts.
Garcinia - This sour fruit blocks your body's ability to make fat & suppresses your appetite naturally.
FAQs
It is a combination of L-Carnitine & Tartaric Acid that is developed keeping fitness needs in mind. Moreover, this combination has better absorption than individual L-Carnitine or L-Tartrate.
Eat a protein-rich diet, avoid junk, quit alcohol & smoking, stay hydrated, be consistent in your workout & have sufficient rest post-workout so that your body relaxes & recovers.
No. In fact, it is an easily absorbable formula that does not cause any reflux action or acidity.
Anyone looking to boost their workout, improve athletic performance, build muscles, toughen their body or are fitness & bodybuilding enthusiasts should consume L-Carnitine supplements.
This vegan formula is made under expert supervision as per the RDA protocols & certified by relevant bodies, making them perfectly fit for consumption & side-effect free.
YOUR DAILY CLEAN, GREEN, VEGAN NUTRITION
Himalayan Organics L Carnitine 2000mg/Serve | Supports Muscle Recovery, Fat Burn & Energy | 120 Veg Tablets
Greetings of the day, Thank you for your feedback
How big are the pills? Can you break them and put them in a drink? or consume directly?
We would suggest you gulp the Himalayan Organics L Carnitine tablet with water regularly. The suggested dose is to take 2 Tablets regularly either 30 minutes prior to undertaking any physical activity, or after breakfast.
Greetings of the day, Thank you for your feedback.
with this L carnitine can we use bcaa for muscle strength?
Yes, Himalayan Organics L Carnitine can be used with BCAA(Branched-chain amino acid).