Regular price
Rs. 999.00
Sale price
Rs. 949.00
Unit price
per
5 % off
5 % off
Share
Offers available
FLAT 4% OFF
No minimum purchase
THO4
FLAT 7% OFF
on purchase of 999/-
THO7
FLAT 10% OFF
on purchase of 1499/-
THO10
View full details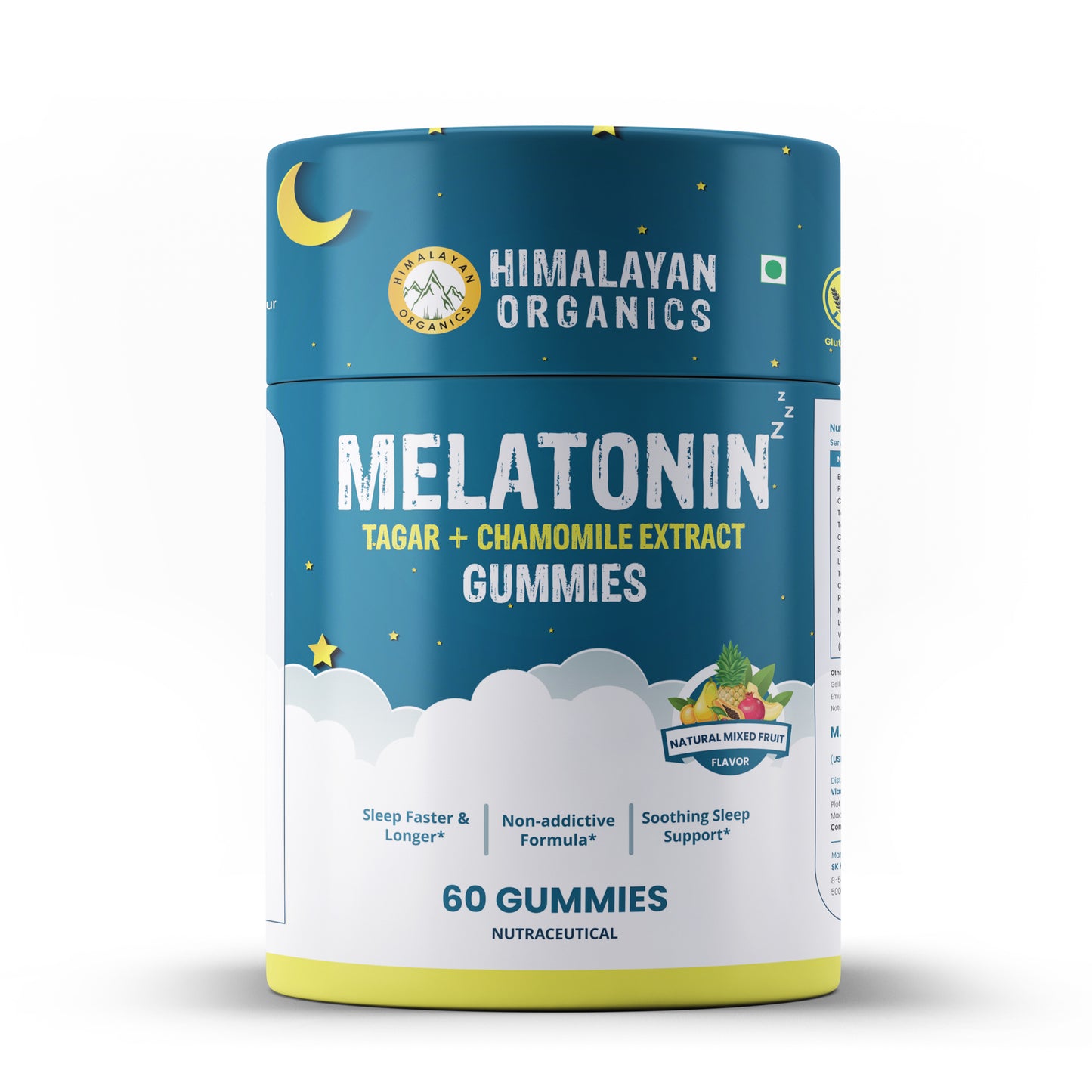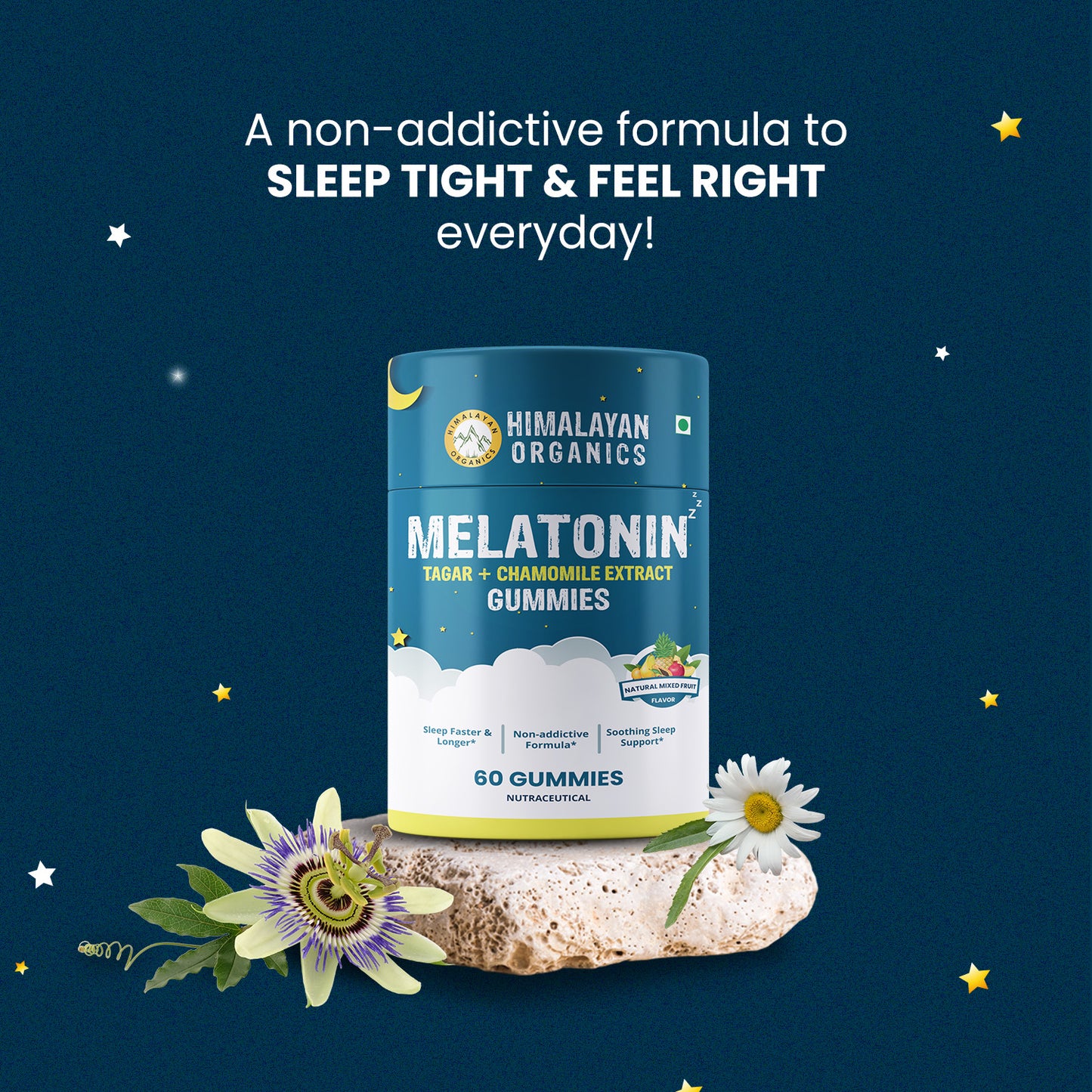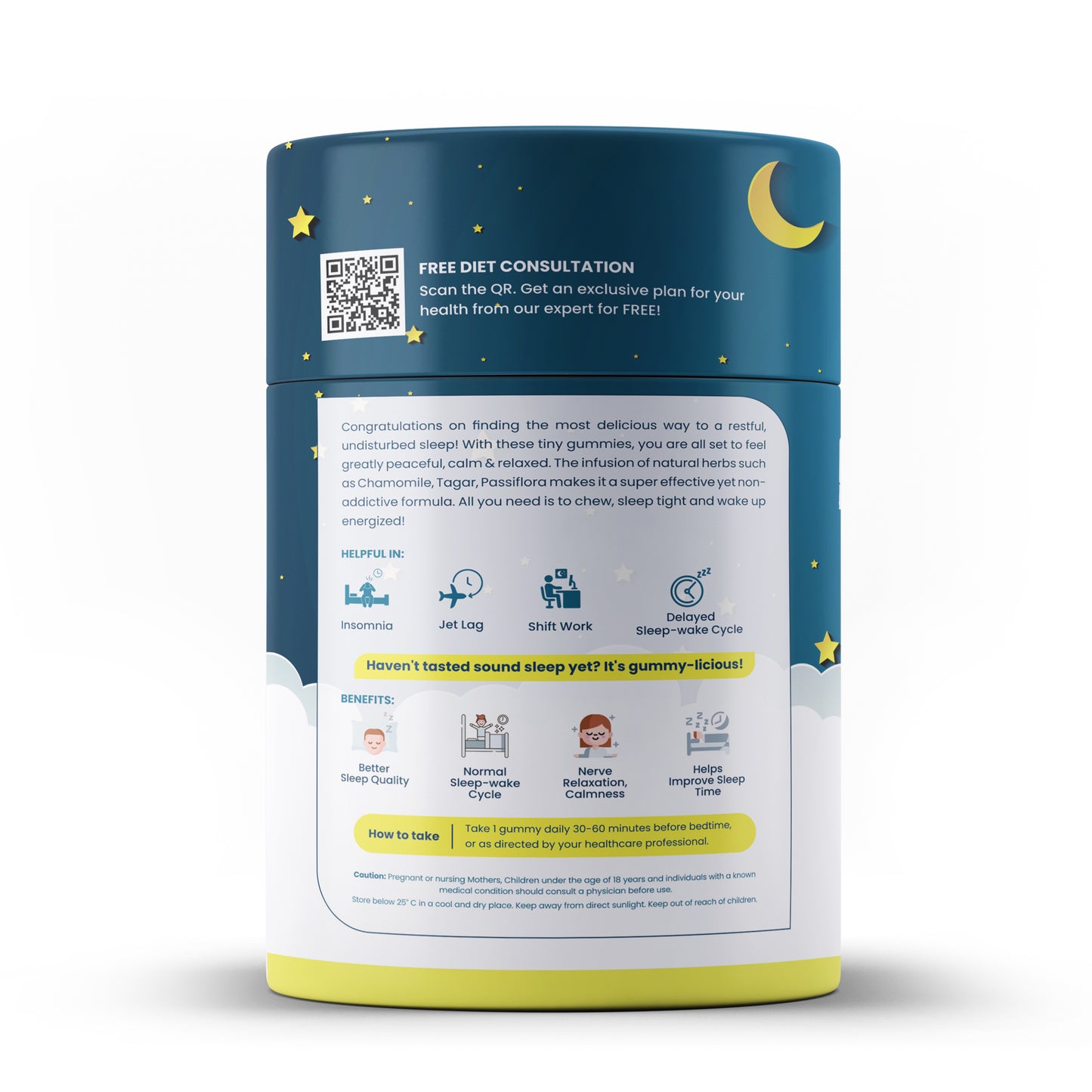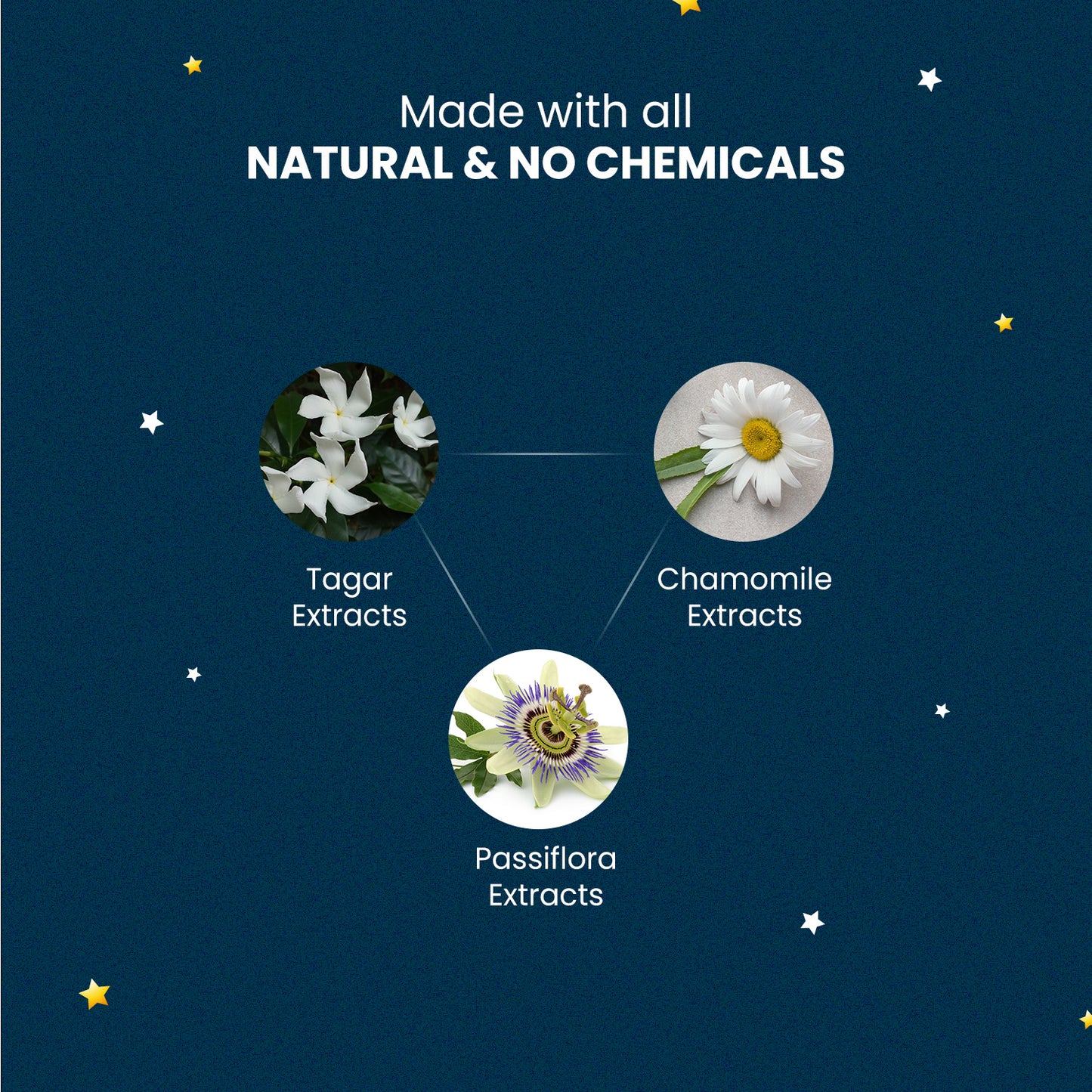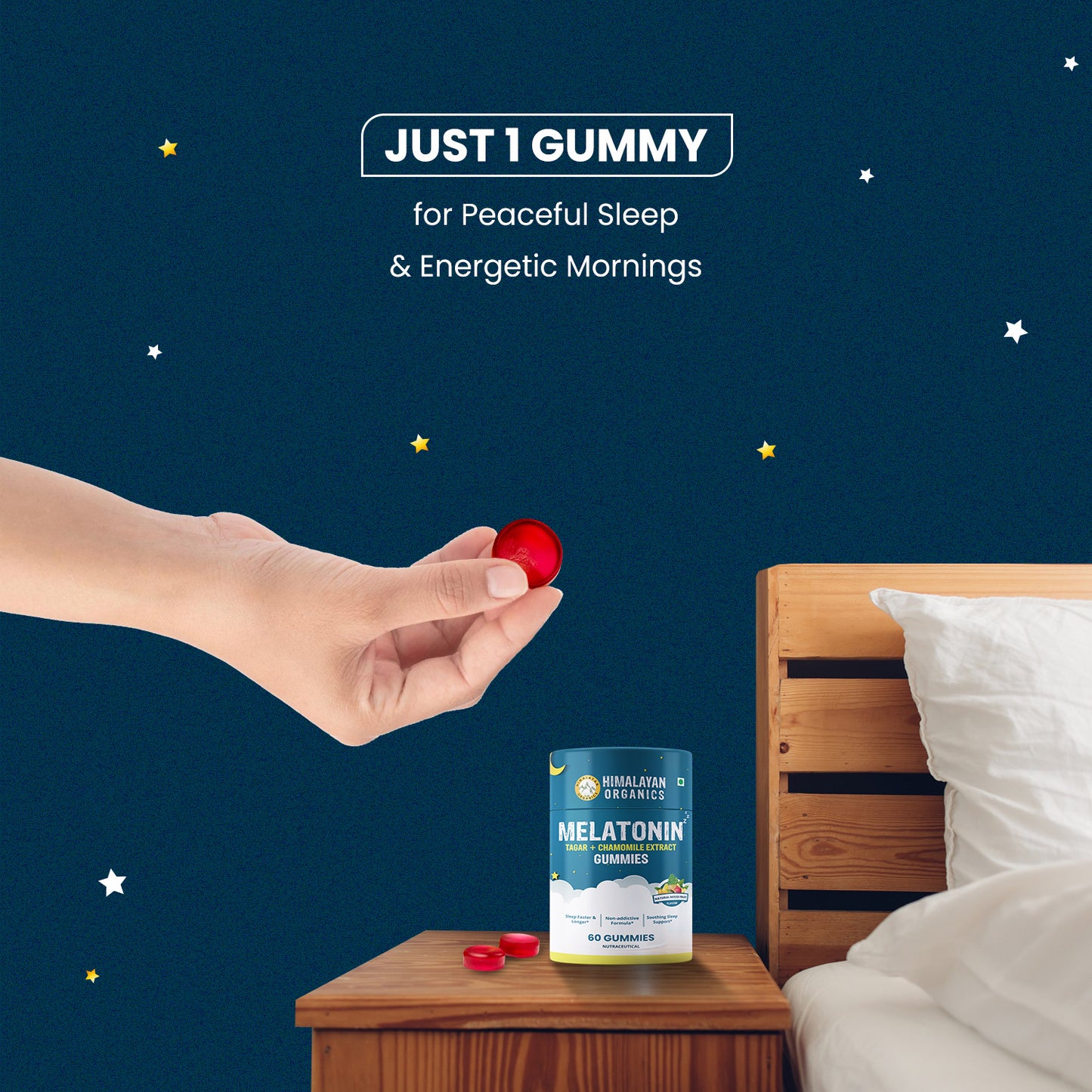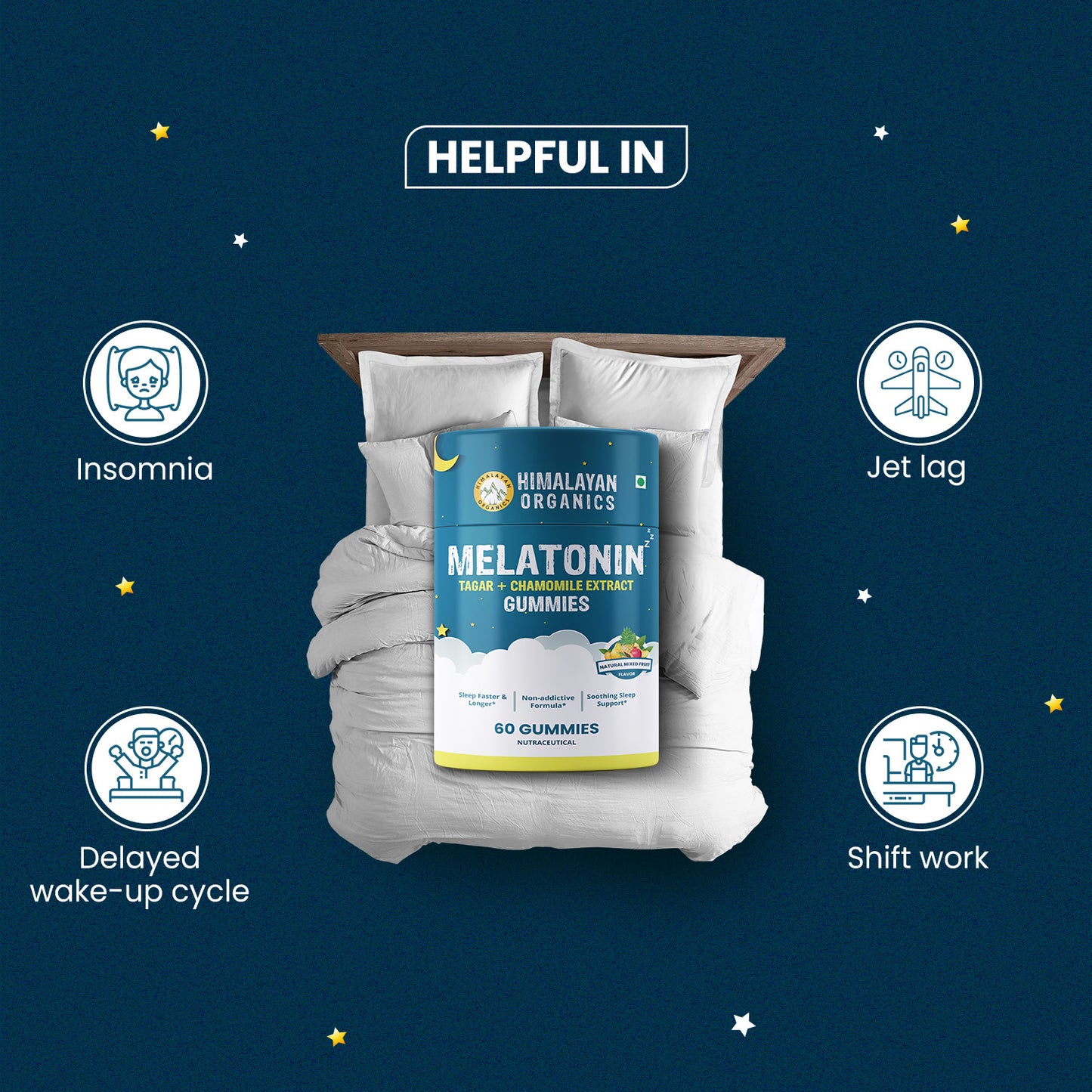 Description
Why do we need melatonin? Melatonin is our natural sleep-inducing hormone that helps our body's sleep-wake cycle be healthy.
Calming ingredients for a calmer mind: Curated with ingredients like chamomile, tagar, passiflora, and melatonin to keep your mind.
Non-addictive sleep-inducing formula: The gummies help maintain hormonal balance to support deep and do not contain any addictive chemicals.
Natural mixed fruit flavour: Free from synthetic flavouring, the gummies are made yummy with natural mixed fruit flavour.
No harsh chemicals: The little health-filled sleep treats are free from harsh chemicals, gluten, soy, dairy, nuts, fish, shellfish, and eggs, and are a perfect fit for a vegan diet.
Enhanced sleep quality:
Balanced melatonin levels, chamomile and tagar help you enjoy deep sleep.
Normal sleep-wake cycle:
Melatonin helps keep the body's 24-hour clock healthy to keep your sleep-wake cycle on track.
Relaxed Nerves:
Soothing properties of chamomile, passiflora and tagar helps soothe your nerves and keep your brain calm.
Chamomile - Helps keep your mind calm, enhances sleep quality, and helps you wake up refreshed.
Tagar - Calms the nervous system and helps manage issues like insomnia.
Passiflora - Prevents sleep disturbance, and soothes the mind and stomach to help you have a quality sleep.
Melatonin - Keeps circadian rhythm on the beat to keep sleep-wake patterns healthy and natural.
FAQs
No, the gummies do not include any addictive compounds and do not cause any habits. The ingredients of the gummies help keep your sleep patterns healthy naturally
The gummies contain ingredients like chamomile, tagar, and passiflora that have soothing effects on your brain and help calm your nerves.
Melatonin is a hormone that helps maintain our circadian rhythm, the 24-hour clock is healthy which makes you drift off into deep sleep on the right night hours and wake up in response to morning light and around the time when your body is supposed to be active.
No, the gummies aren't artificially flavoured. The tasty sleep treat serves you with natural mixed fruit flavour.
Take 1 gummy 30-60 minutes before bedtime. Do not consume gummies during the day, any physical activity especially high-focus-requiring activities such as driving should be avoided after consumption.
YOUR DAILY CLEAN, GREEN, VEGAN NUTRITION