Regular price
Rs. 799.00
Sale price
Rs. 599.00
Unit price
per
25 % off
25 % off
Share
Offers available
FLAT 4% OFF
No minimum purchase
THO4
FLAT 7% OFF
on purchase of 999/-
THO7
FLAT 10% OFF
on purchase of 1499/-
THO10
View full details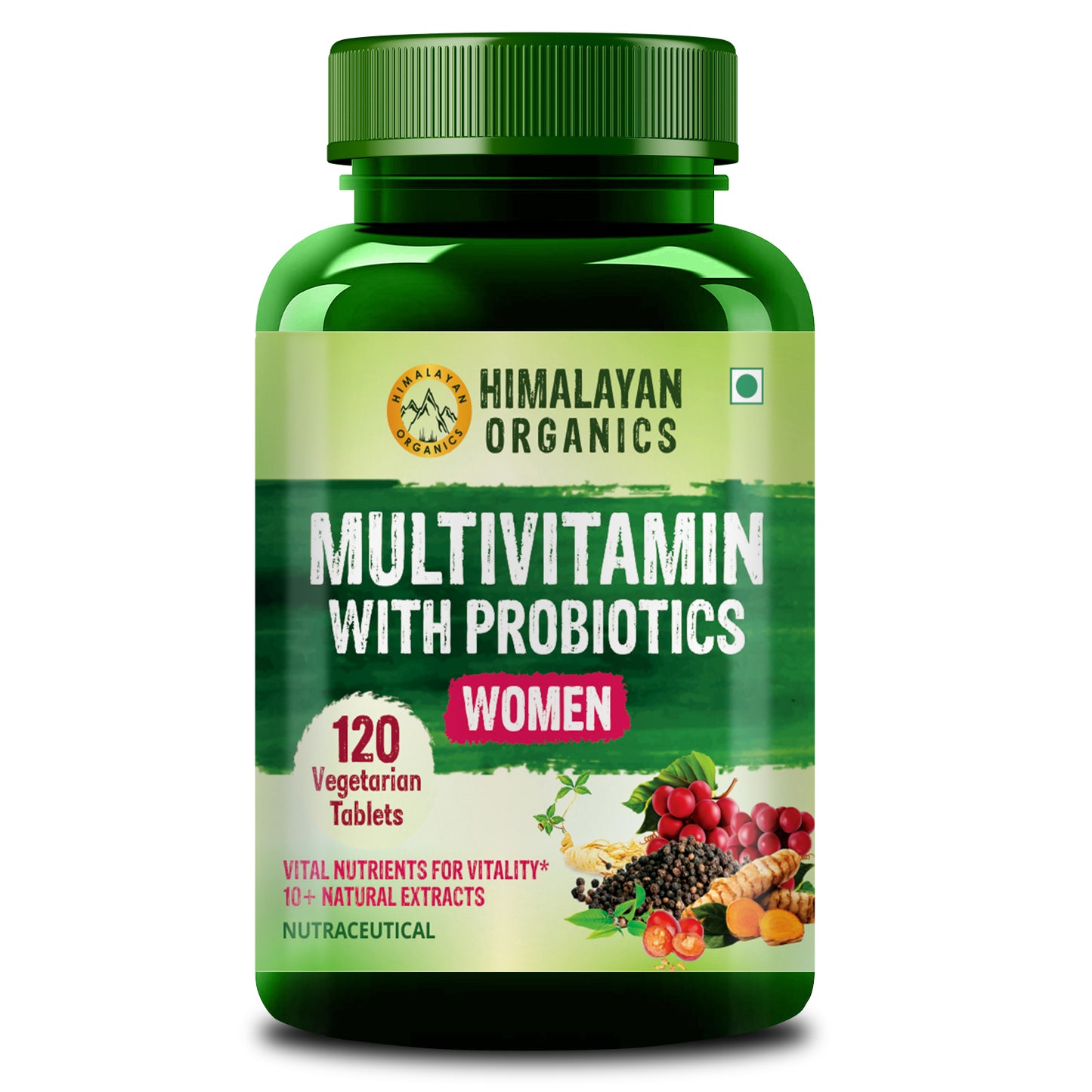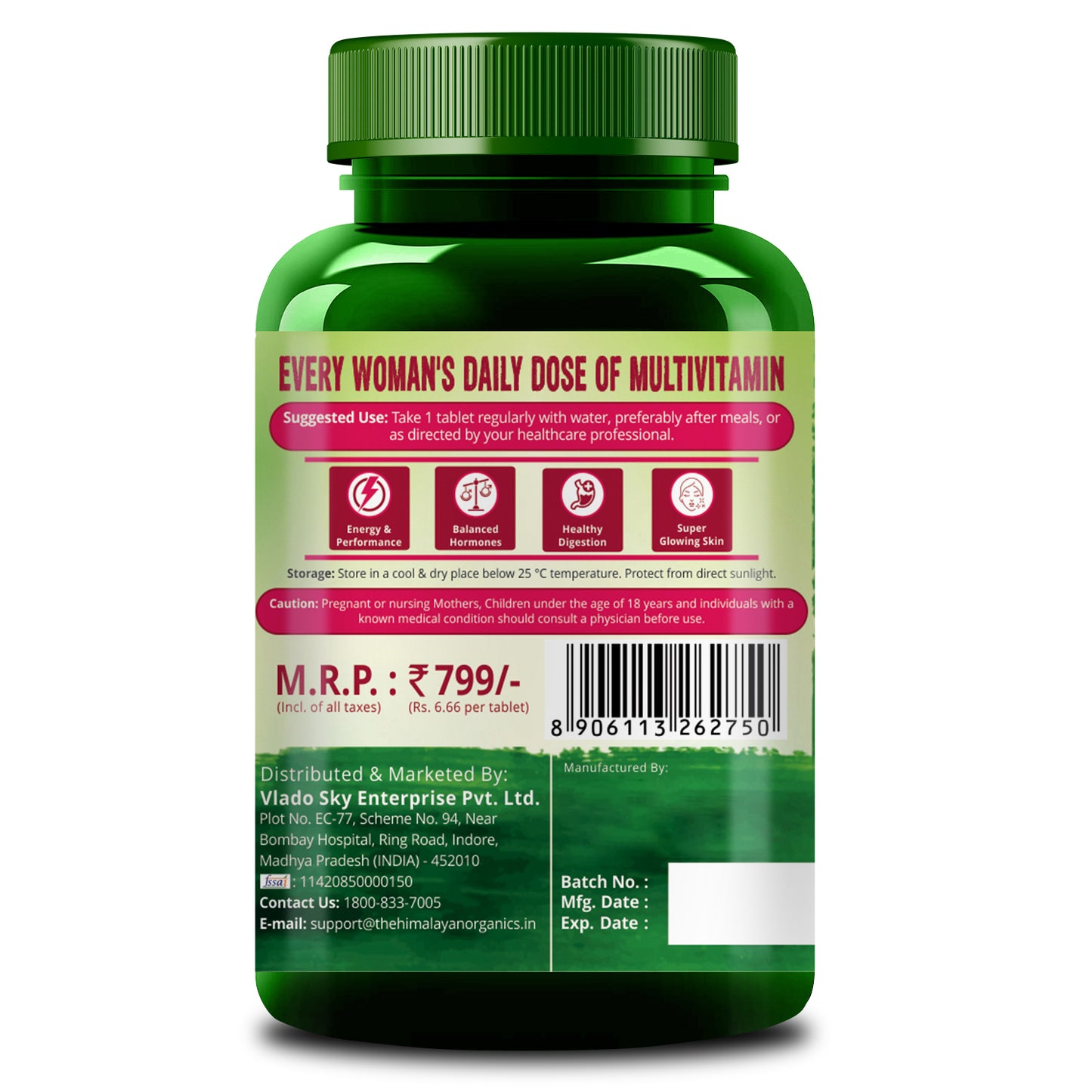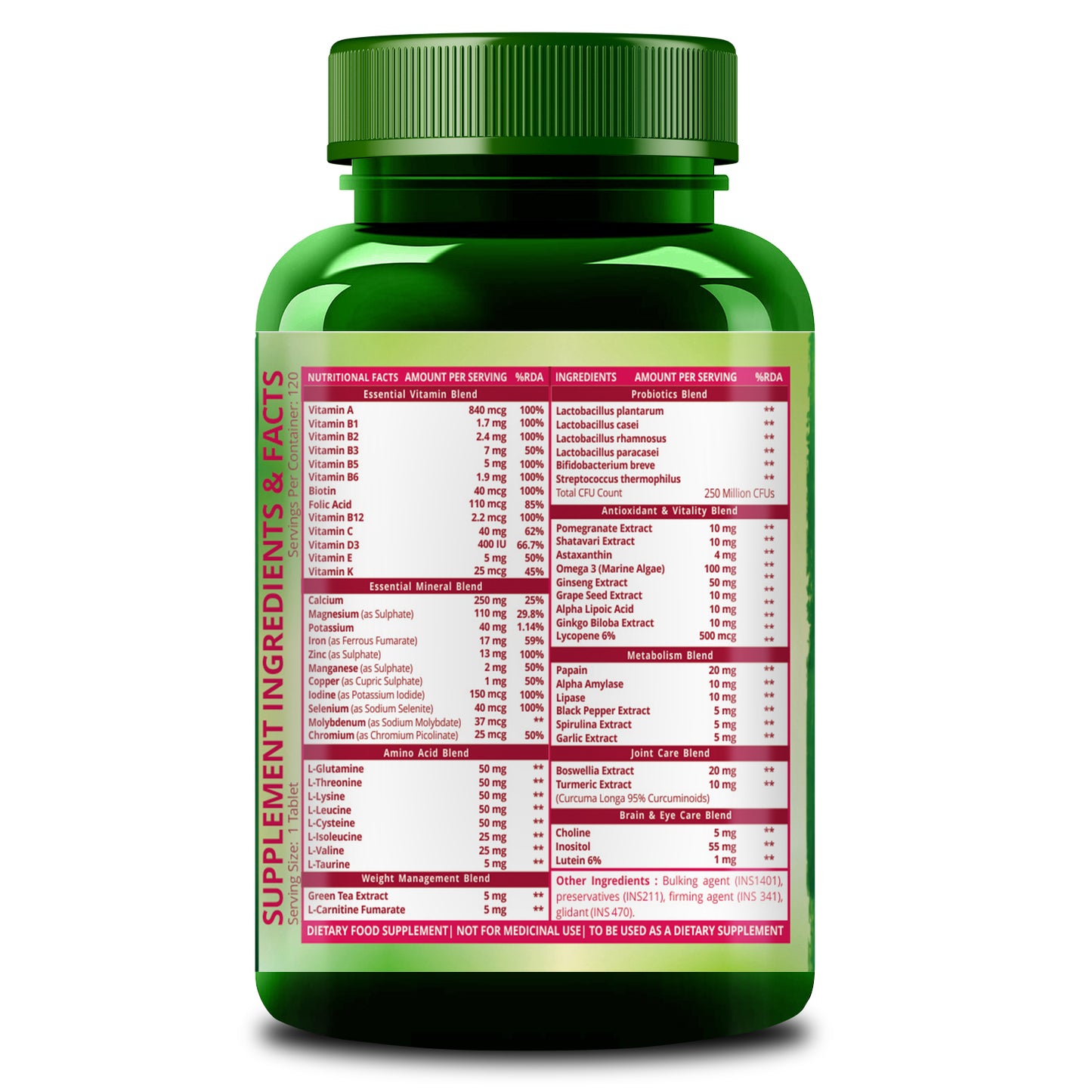 Description
How is it special for women?:The supplement is curated with 30+ nutrients and 10+ natural extracts essential for women's bodies' healthy functioning.
Multivitamins for Multiple benefits:The tablets keep you energised, maintain hormonal balance, fulfil nutritional needs and smoothen digestion for better nutrient absorption.
A safe formula for healthy her:The formula is devoid of harsh chemicals, gluten, soy, or animal products, making them safe and naturally nourishing for you.
Probiotics support:The amalgamation of multiple nutrients can be hard to digest. The tablets include probiotics blend to enhance nutrient absorption and aid smooth digestion.
Energy and Endurance:
with spirulina, ginseng, and astaxanthin extracts.
Healthy hormonal balance:
by the natural power of Shatavari extracts and multivitamins.
Smooth Digestion served:
by the gut-soothing probiotic blend of 250 Million CFUs.
Ginseng extract: fastens energy production in the cells, and keeps you active.
Boswellia extract:is an ayurvedic herb used to regulate inflammation.
Papain helps:relieve issues like bloating and constipation, and aids digestion.
FAQs
Yes, Himalayan Organics Multivitamin with Probiotics for Women is enriched with hair-benefitting nutrients like Biotin, Vitamin A, Vitamin C, and Vitamin D, along with Minerals like zinc and iron that keep your hair healthy and strong and help you combat hair fall.
Himalayan Organics Multivitamin with Probiotics for Women contains a range of minerals essential for women's health, including - Calcium, Magnesium, Manganese, Potassium, Iron, Sodium, Zinc, and Selenium, all to nourish, strengthen, and heal you from within.
The tablets contain ingredients that benefit your skin, such as Amino Acids, Biotin, Grapeseeds, Astaxanthin, Vitamin D3, Vitamin B12, Iron, Shatavari, Ginseng, and more that nourish your skin cells deeply, heal and rejuvenate them, so you have a healthy skin.
Yes, the product contains natural ingredients to manage post-menopausal hormone disbalance, along with vitamins to nourish the body, amino acids to keep you energised and support overall health.
Himalayan Organics Multivitamin with Probiotics for Women is safe for everyone. It contains all essential vitamins and minerals to keep you nourished in your 50s. Consult your doctor before consumption if you are under any medication, suffering from any disease, pregnant, nursing, or under 18 yrs of age.
YOUR DAILY CLEAN, GREEN, VEGAN NUTRITION
Have not received
I have not received the order
Good product
Taking it for last 15 days shown good results so far
for how many months do I need to consume these?
Himalayan Organics Multivitamin with Probiotics for Women can be consumed for up to 6 months regularly.
Women having ovulation period can consume these? Does these multivitamin can my son also consume he is 19?
Himalayan Organics Multivitamin with Probiotics for Women supplement can be used by women above the age of 18 years except for pregnant women and lactating mothers. Also, this supplement is for women, so we can not suggest you give it to your son, different multivitamins can be given to men.