Regular price
Rs. 749.00
Sale price
Rs. 699.00
Unit price
per
6 % off
6 % off
Share
Offers available
FLAT 4% OFF
No minimum purchase
THO4
FLAT 7% OFF
on purchase of 999/-
THO7
FLAT 10% OFF
on purchase of 1499/-
THO10
View full details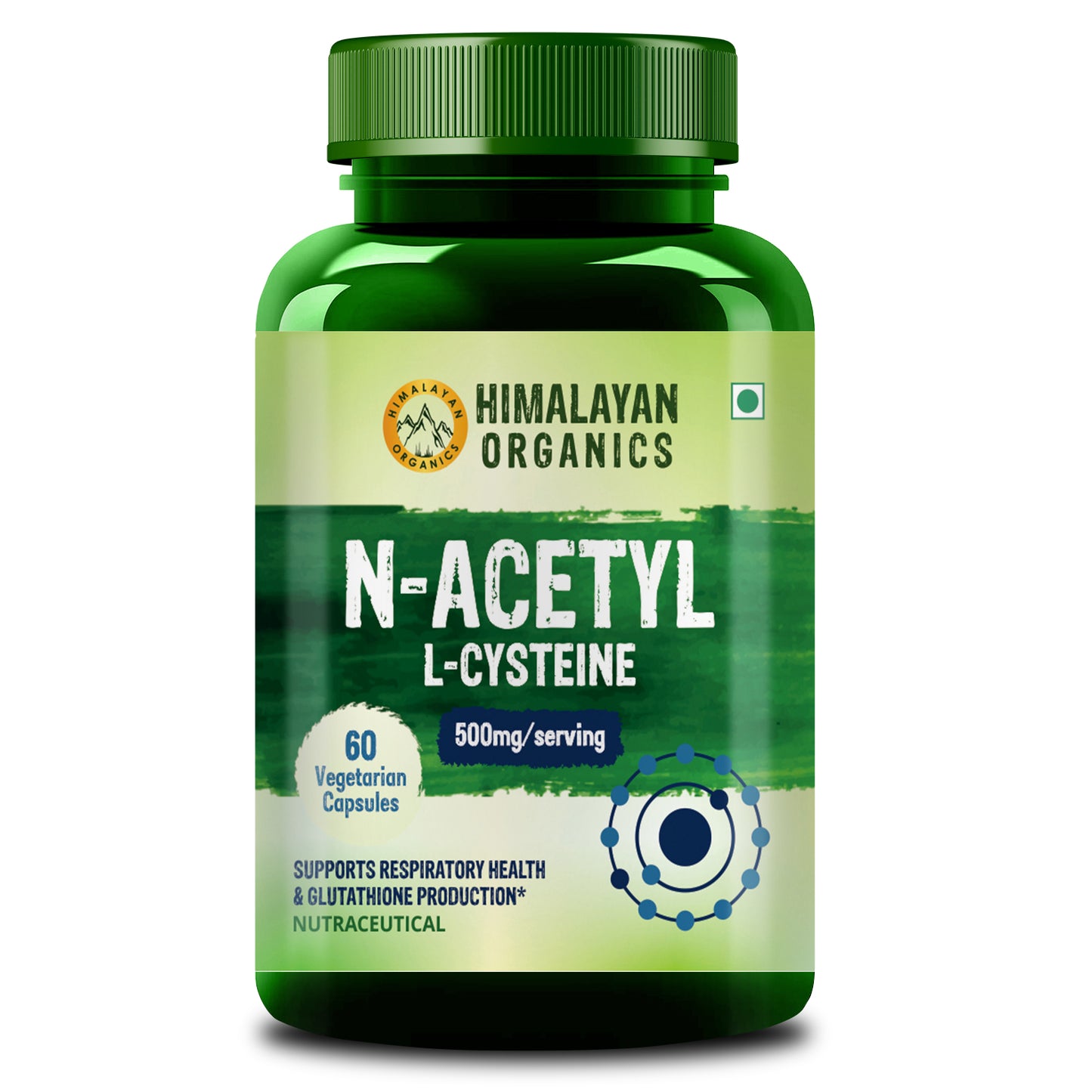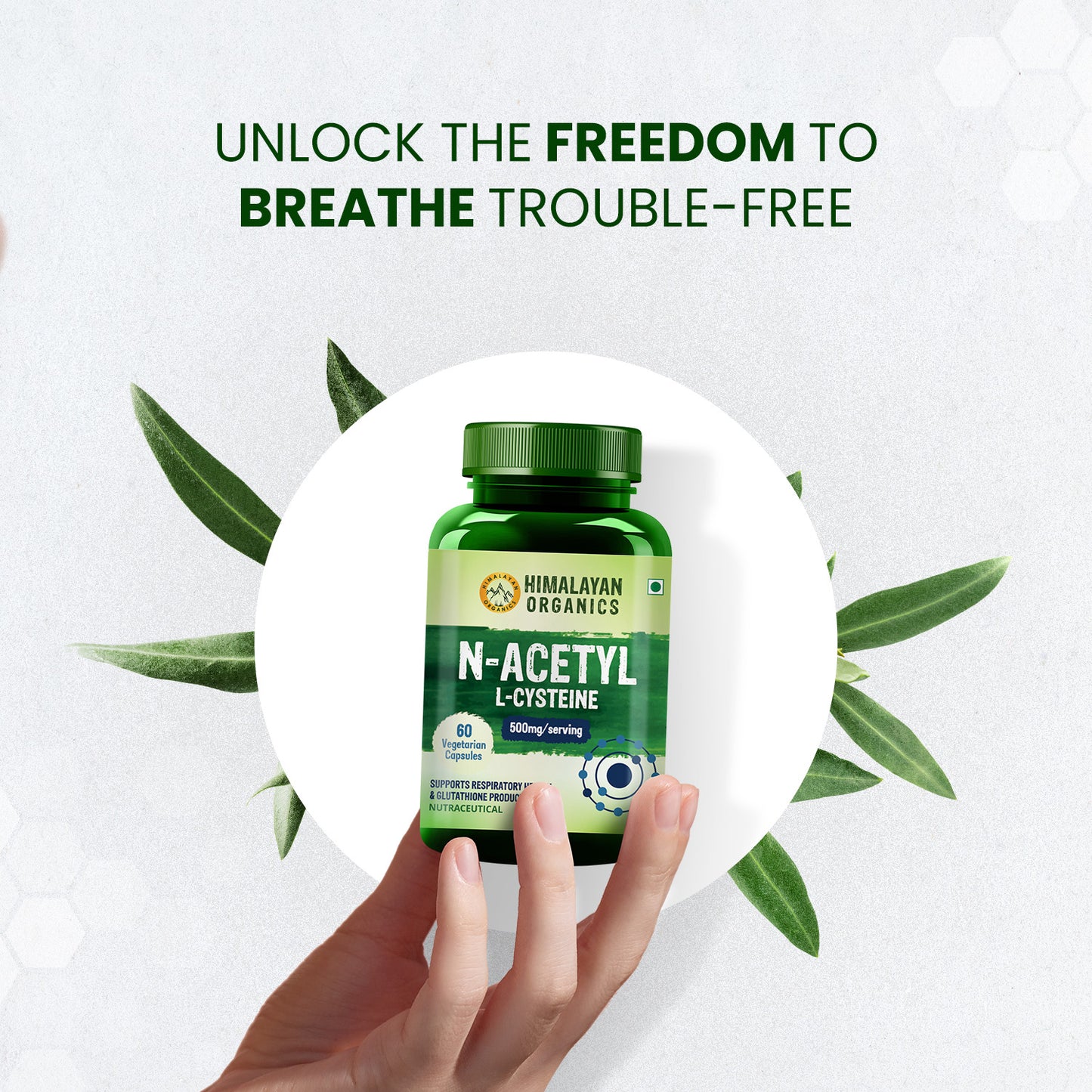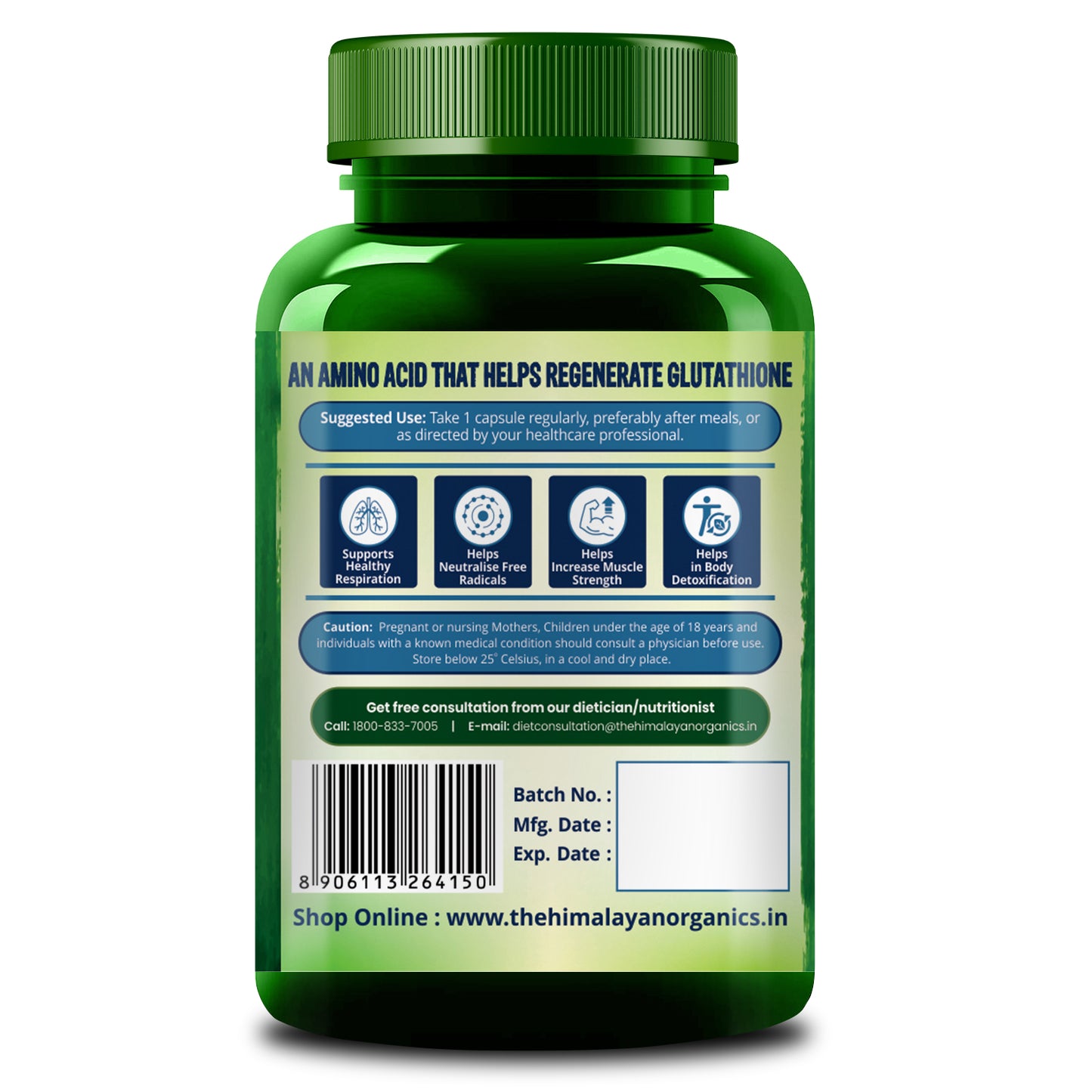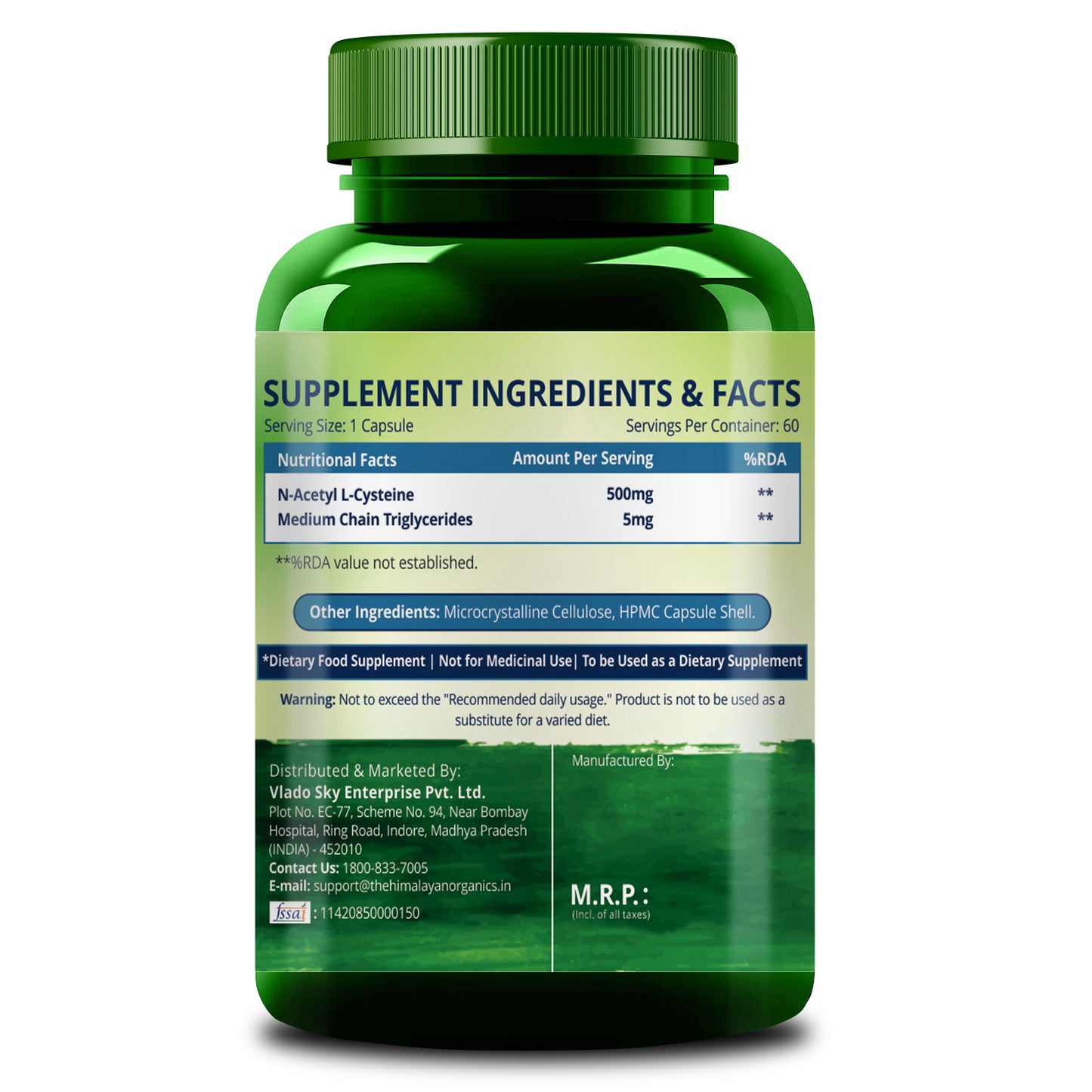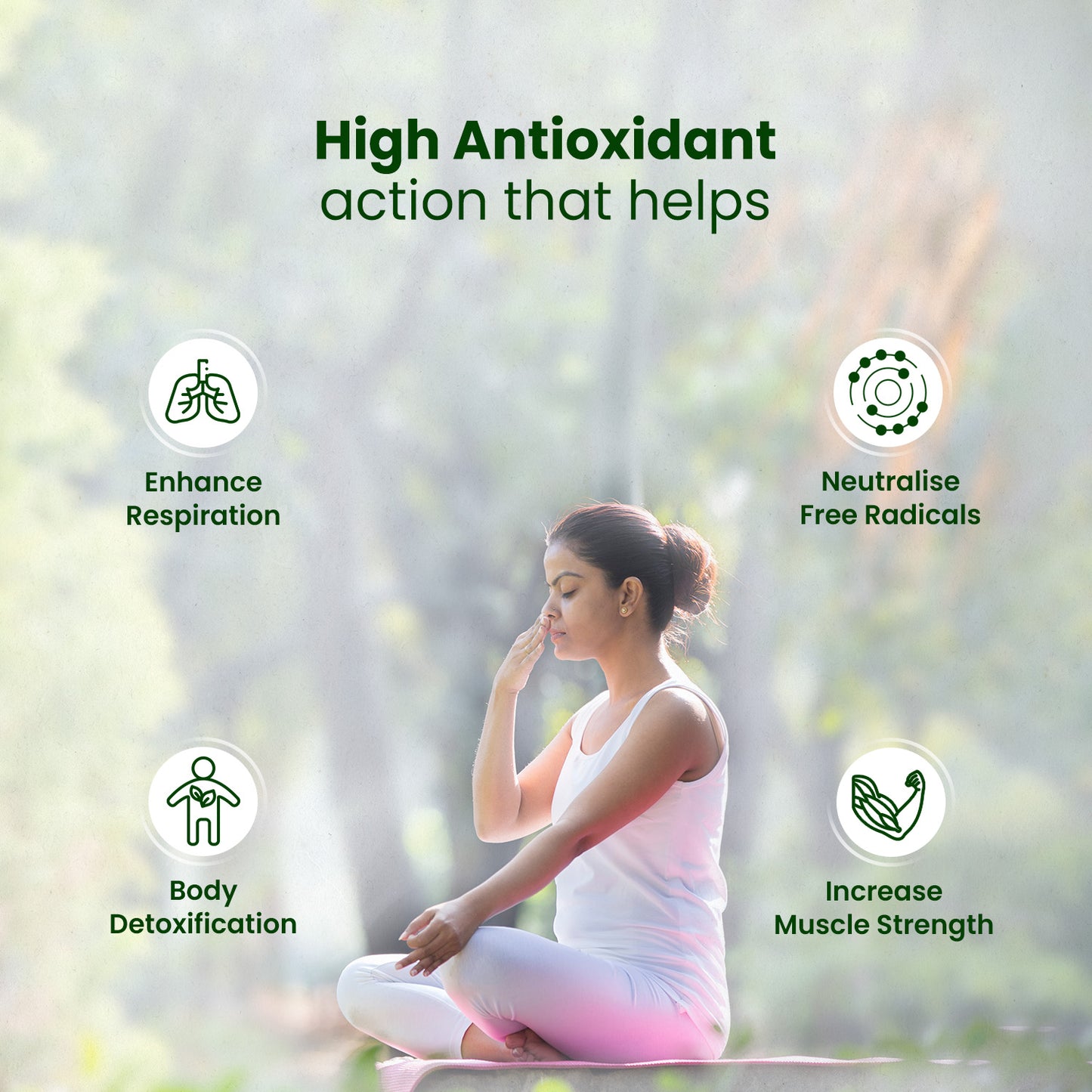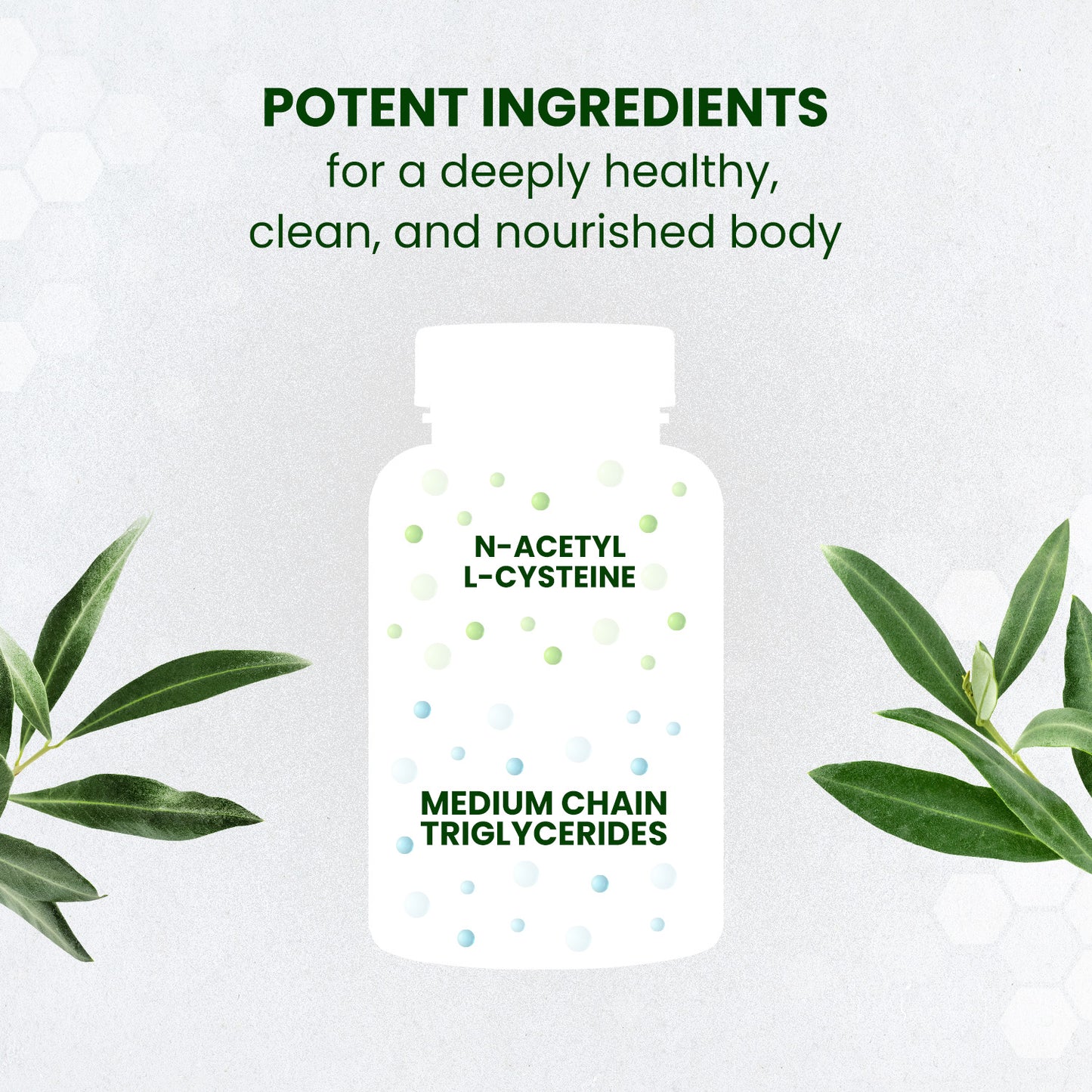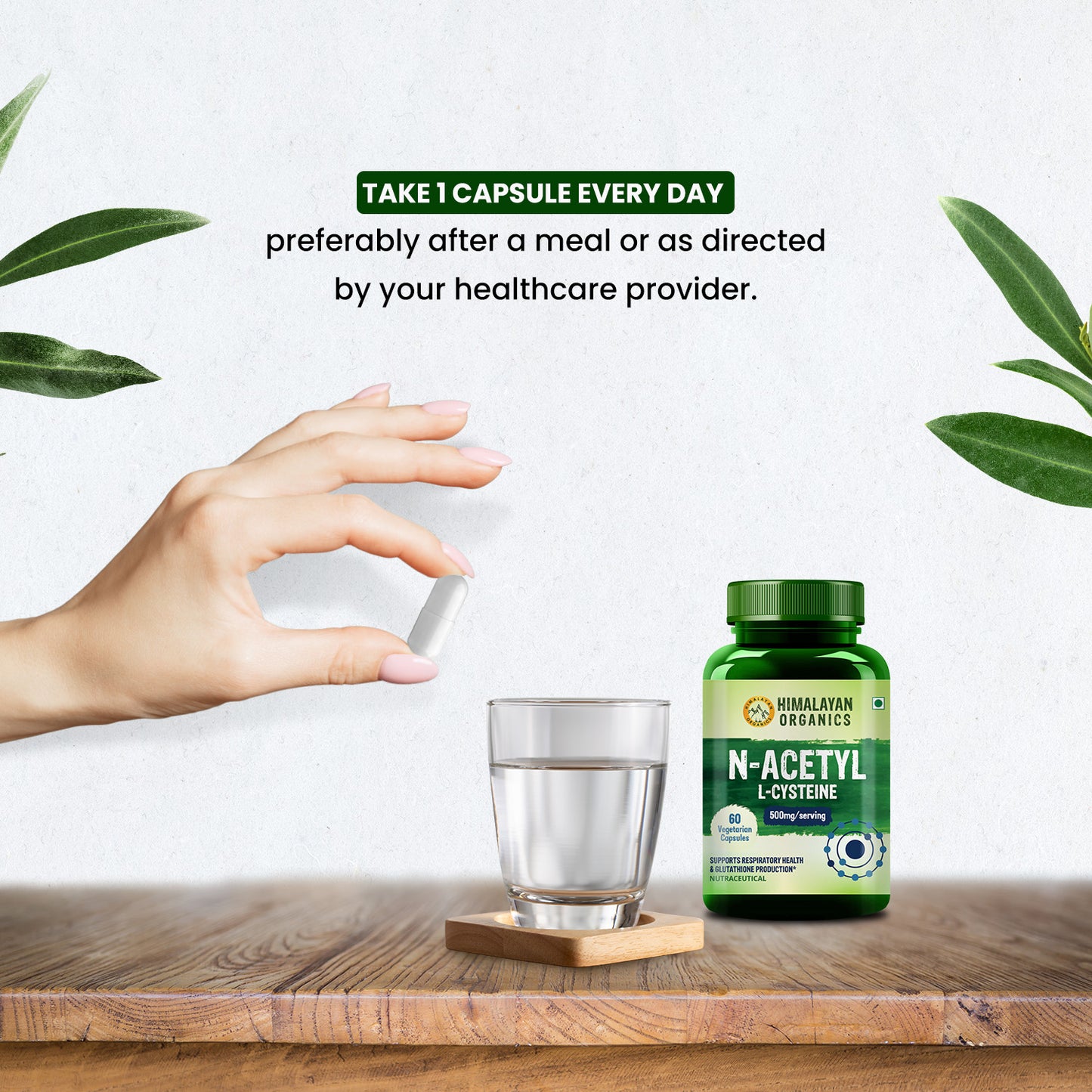 Description
What is N-acetyl L-Cysteine? N-Acetyl L-Cysteine is an amino acid and a powerful antioxidant that our body cannot produce, but is required for several functions.
Breathe trouble-free: The high antioxidant properties strengthen pulmonary defence mechanisms and help manage infections and diseases.
Supports glutathione regeneration: The capsules boost glutathione regeneration, a powerful antioxidant to flush out unwanted toxins.
Vegan-friendly nutrition: The capsules are curated with safe ingredients, free from harsh chemicals, gluten, dairy, soy, nut, egg, and fish, and are truly vegan-friendly supplements.
Helps Neutralise free radicals:
High antioxidant action of N-acetyl helps reduce free radical damage, responsible for several diseases.
Robust muscle strength:
N-acetyl L-cysteine helps enhance muscle recovery with a higher release of glutathione in the body.
Flush out harmful toxins:
The supplement supports healthy detoxification of kidneys and liver for smooth daily functioning.
N-Acetyl L-Cysteine - A potent antioxidant, also boosts glutathione regeneration along with detoxification and muscle strengthening.
Medium Chain Triglycerides - Supports liver health, discourages inflammation, and enhances N-Acetyl L-Cysteine absorption.
FAQs
Daily consumption of N-Acetyl L-Cysteine helps replenish glutathione levels, a powerful antioxidant that helps eliminate toxins and strengthen muscles, while N-Acetyl L-Cysteine also supports a healthy respiratory system.
The amino acid, N-Acetyl L-cysteine breaks down excess mucus in the air passage, helps fight bacteria and may prevent pulmonary diseases.
Glutathione is a powerful antioxidant and helps through many body functions such as detoxification, strengthening immune system, supporting healthy muscle recovery, and even improving insulin sensitivity.
Yes, anyone can consume it for better respiratory health, high antioxidant action, optimal detoxification and more. Consult your doctor if you are pregnant, nursing, under medication, suffering from a disease or under 18 yrs of age.
Yes, the capsules are free from gluten, dairy, soy, nuts, shellfish, and eggs.
YOUR DAILY CLEAN, GREEN, VEGAN NUTRITION
can you please tell me the process of consuming these?
Himalayan Organics N-Acetyl L-Cysteine suggested dose is 1 tablet regularly with water after your lunch.
Does it help in flushing out unwanted toxins from body ?
Himalayan Organics N-Acetyl L-Cysteine supports healthy detoxification of kidneys and liver for smooth daily functioning.
My energy level has increased since I started taking this product, and I plan to continue. So far, so good!
Greetings of the day, Thank you for your feedback
Good for me to keep active, and delivery is very fast within 3 days I received the parcel great service!
Greetings of the day, Thank you for your feedback