Regular price
Rs. 795.00
Sale price
Rs. 745.00
Unit price
per
6 % off
6 % off
Share
Offers available
FLAT 4% OFF
No minimum purchase
THO4
FLAT 7% OFF
on purchase of 999/-
THO7
FLAT 10% OFF
on purchase of 1499/-
THO10
View full details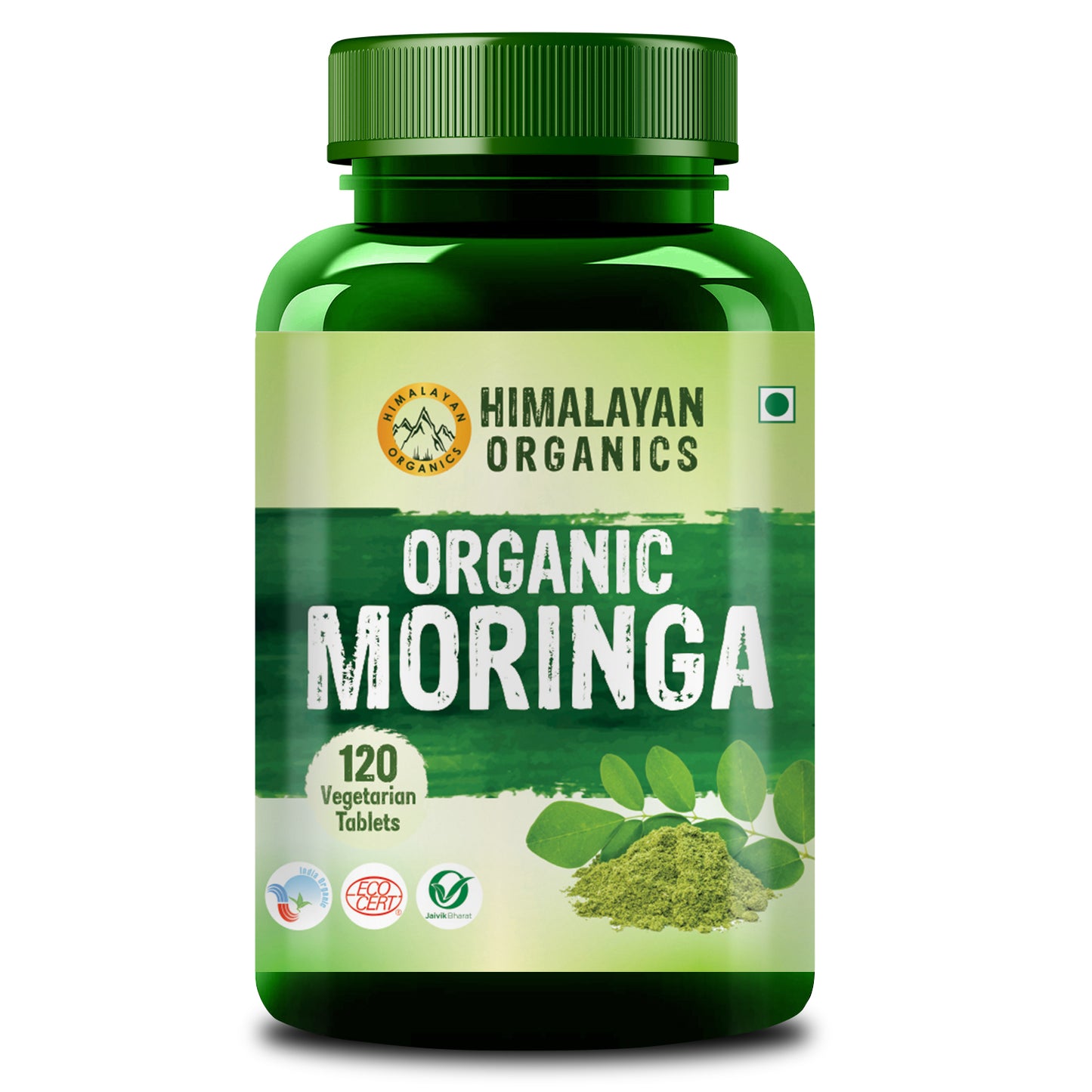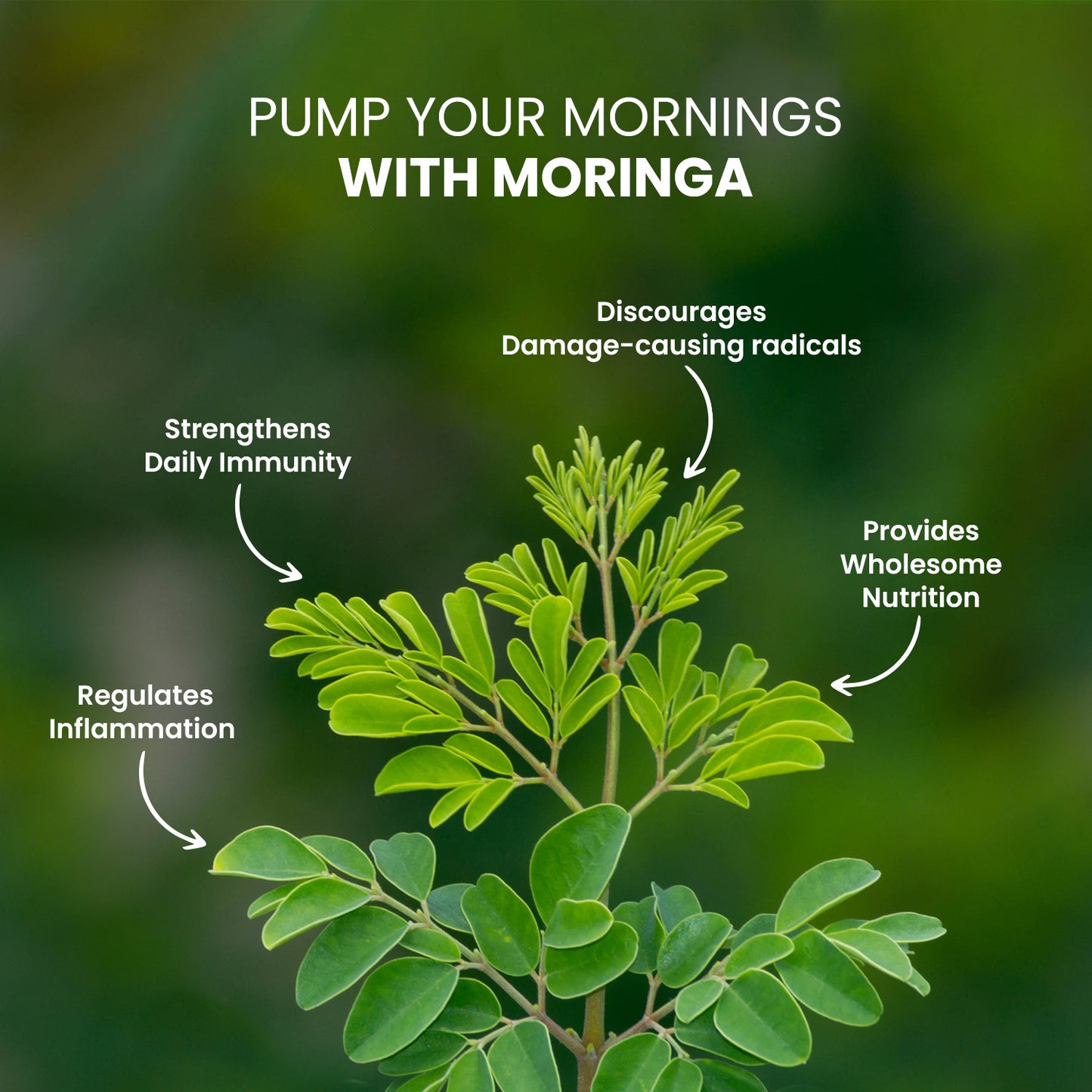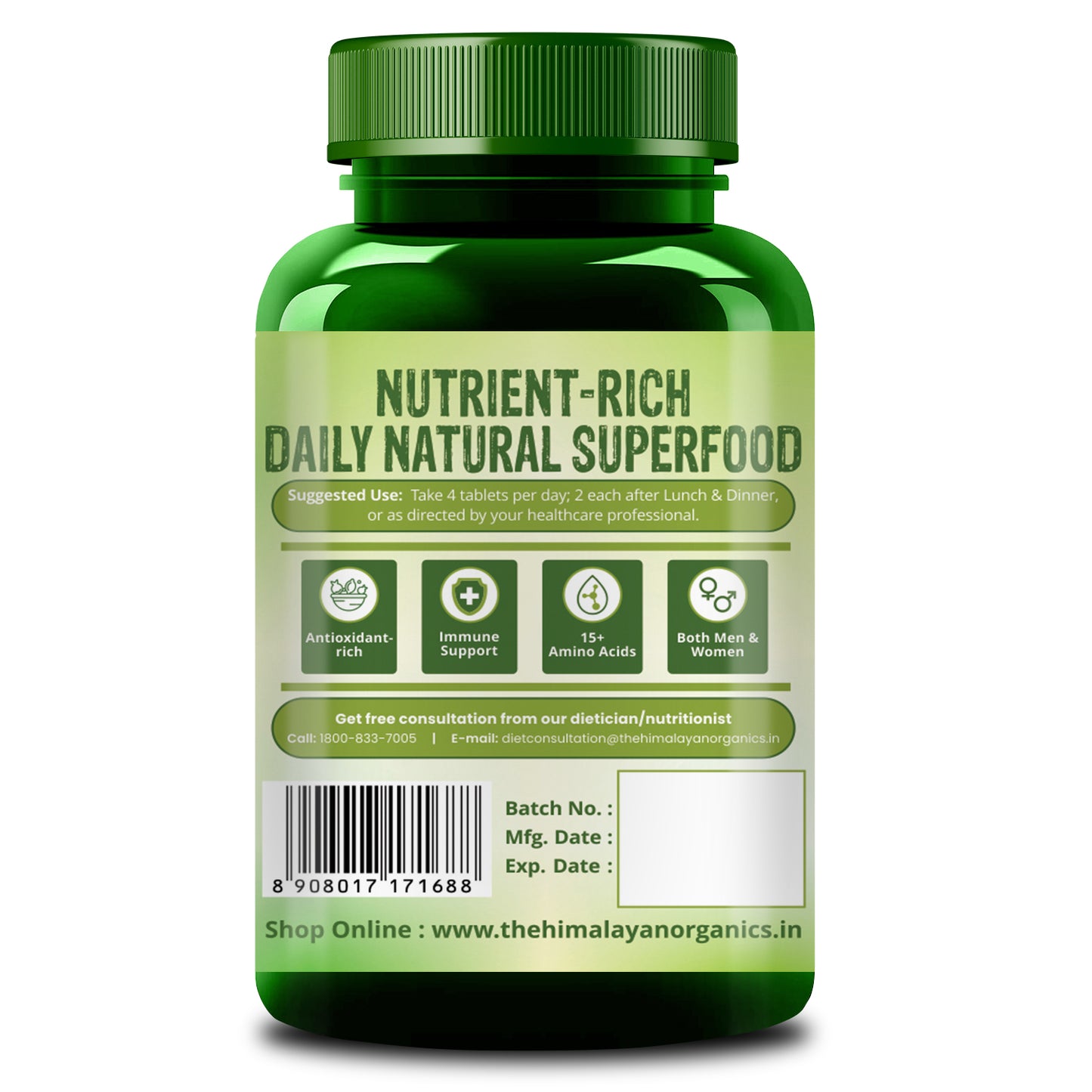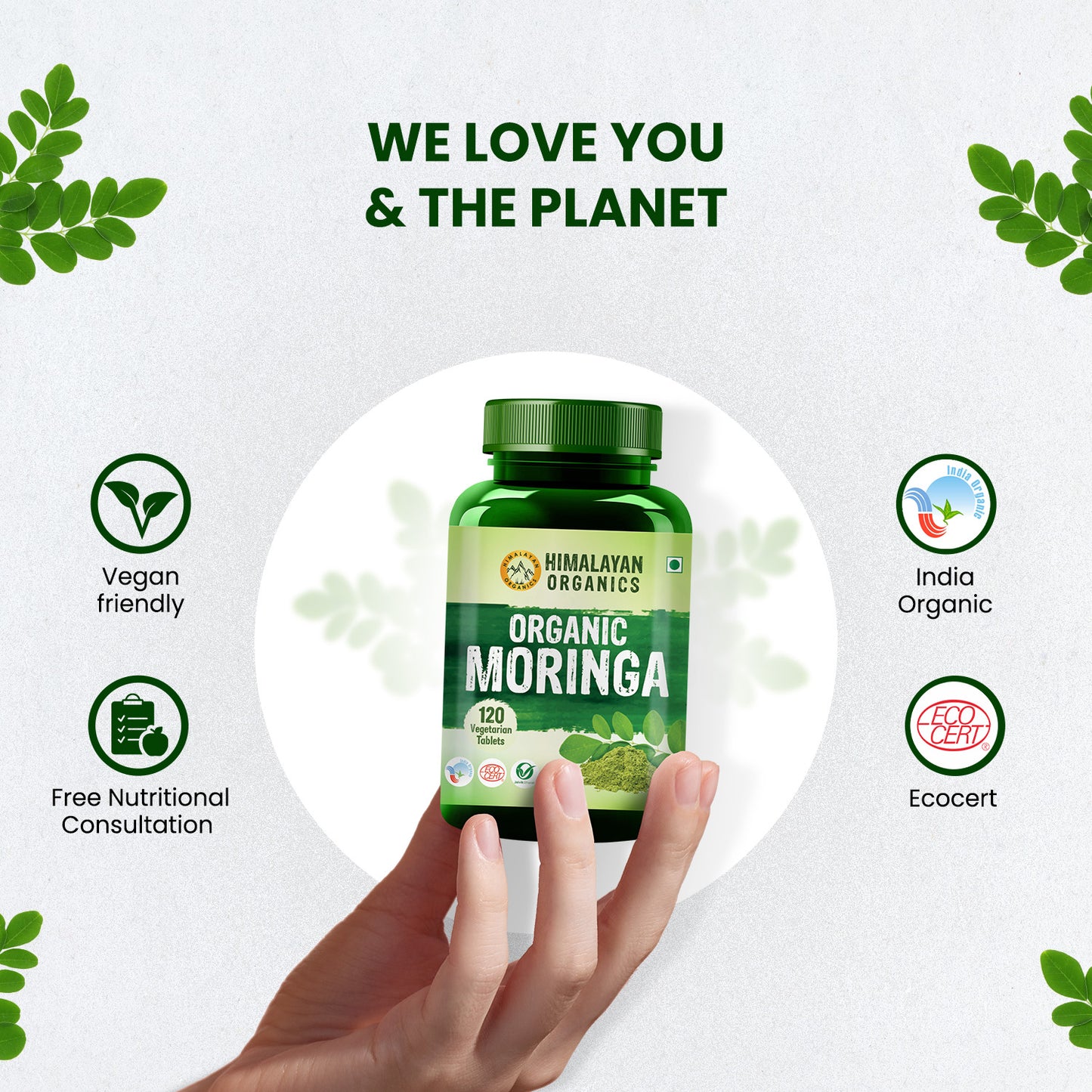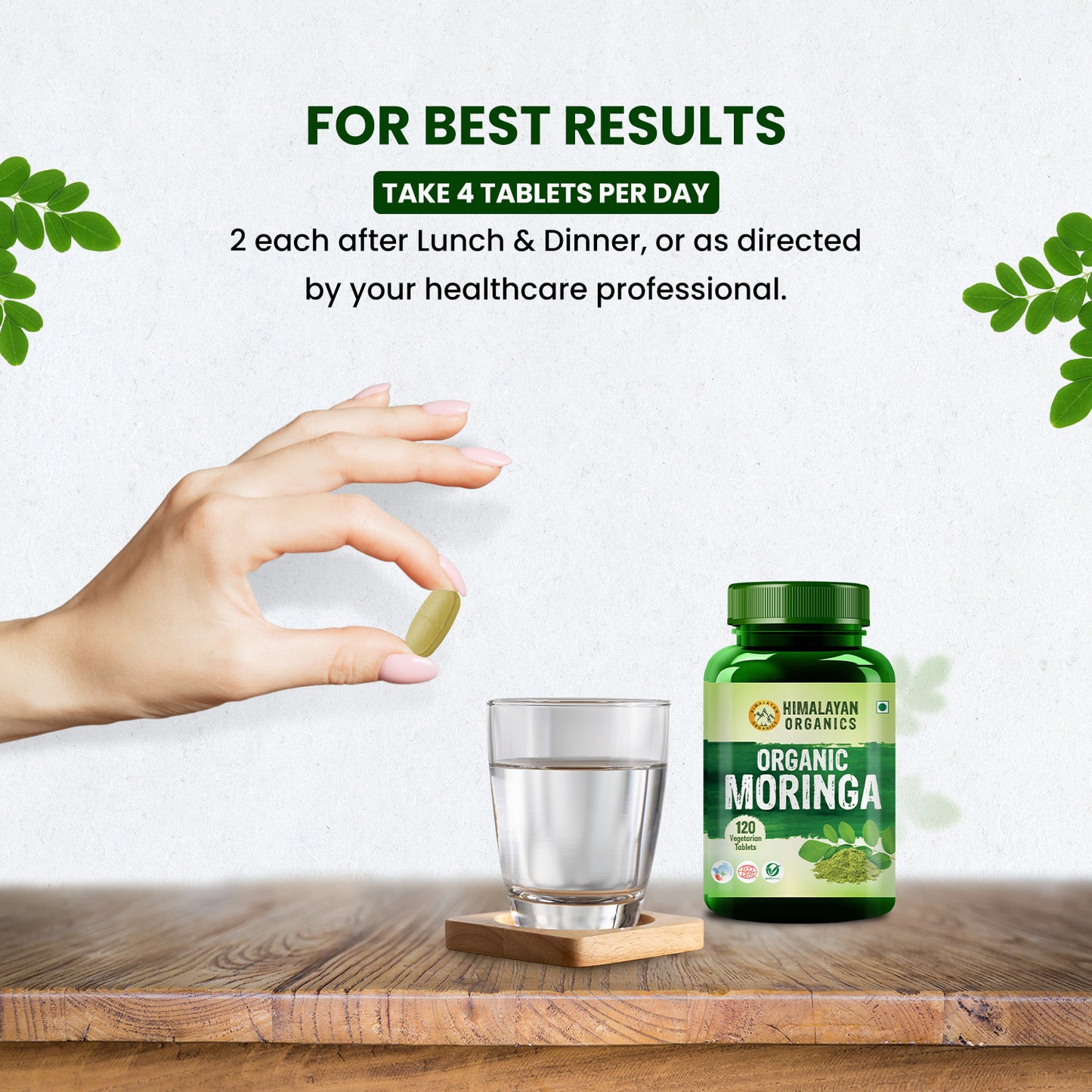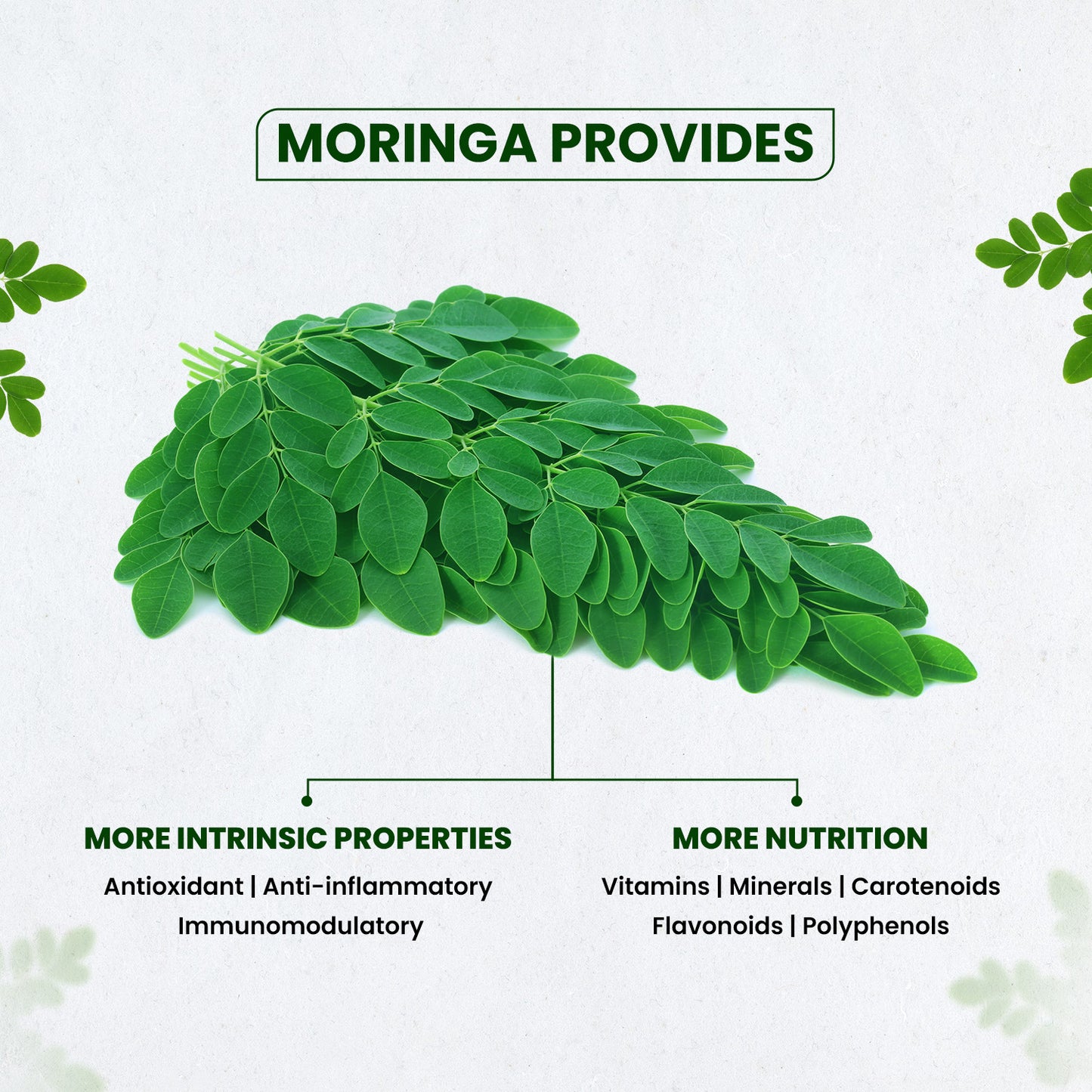 Description
Moringa for mind-blowing health: Himalayan Organics Organic Moringa Tablets act as your daily nutritional powerhouse that heightens energy, vitality, vibrancy & strength from within.
Daily health boost. Holistic growth. Rich in 15+ Amino Acids, intrinsic properties & nutrients, it acts as a clean and green source of daily nutritional requirements.
Basket of nutrients: A global superfood that nourishes you with vitamin C, vitamin A, calcium, protein, potassium, iron & more.
Build health with organic nutrition: Formulated with Moringa, handpicked from sustainable farms & processed in clean facilities to give your body the purest nutrition it deserves.
ROBUST IMMUNE SYSTEM:
Moringa has immunity enhancing phytonutrients that strengthen antibodies & combats infections.
GOOD FOR OVERALL HEALTH:
Promotes smooth functioning, regulates oxidative stress & energizes you.
ANTIOXIDANT SUPPORT:
Provides daily protection against harmful free radicals and manages cellular health.
Moringa - Known as a "Miracle tree," it is rich in vitamins, minerals, carotenoids, flavonoids, polyphenols, antioxidants, anti-inflammatory properties & immunomodulatory effects.
FAQs
Because it is known to have 7X vitamin C than oranges, 10X vitamin A than carrots, 17X calcium than milk, 9X protein than yoghurt, 15X potassium than bananas & 25X iron than spinach.
Yes, Moringa has many bioactive compounds that regulate blood sugar & blood cholesterol levels, keeping them in moderation as needed by the body.
Moringa is loaded with anti-inflammatory properties that regulate the inflammation in the body and ensure the smooth functioning of various organs.
No, Organic Moringa Tablets are easily accepted by the body. On top of that, it is a readily absorbable formula that does not cause any reflux action or acidity.
Yes, it is an expert-approved organic formula made as per regulatory standards, making it fit for consumption & side-effect free.
YOUR DAILY CLEAN, GREEN, VEGAN NUTRITION
Greetings of the day, Thank you for your feedback
How much calcium is in one serving?
Himalayan Organics Organic Moringa/Drumstick Leaf Powder Tablets is a plant based supplement we are not claiming any specific nutrients, as we are providing the supplement for the antioxidant benefits of moringa.
Greetings of the day, Thank you for your feedback
My mom's age is 50+ is it good for them?
Yes, Himalayan Organics Organic Moringa/Drumstick Leaf Powder Tablets can be used by people 50+.