Regular price
Rs. 749.00
Sale price
Rs. 749.00
Unit price
per
0 % off
0 % off
Share
Offers available
FLAT 4% OFF
No minimum purchase
THO4
FLAT 7% OFF
on purchase of 999/-
THO7
FLAT 10% OFF
on purchase of 1499/-
THO10
View full details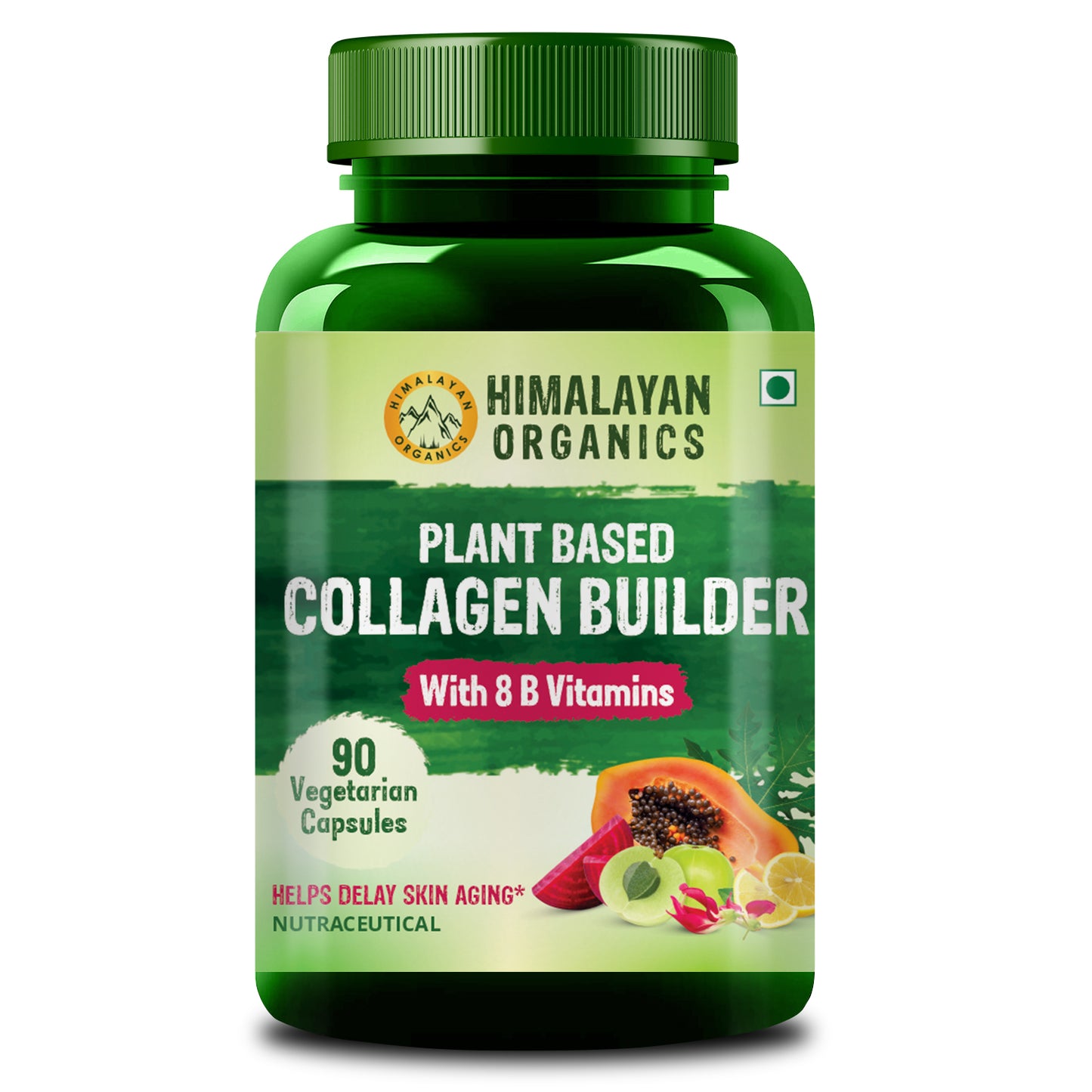 Description
Hold skin aging with collagen! Prove that age is just a number & let your skin be forever young.
Nourish your hair & unleash your beauty: With the goodness of 15+ active, fresh & potent natural ingredients.
Best Vegan Collagen you need: For skin elasticity, hair density, nails delicacy & natural beauty.
Don't worry about those wrinkles : Give your skin the best nourishment and transform it naturally from within .
RADIANT & YOUTHFUL SKIN:
Discourages blemishes & aging, hydrates skin cells & ensures younger-looking skin.
HEALTHY HAIR:
Nourishes scalp, ensures healthy hair growth, strengthens hair follicles & regulates hair fall.
STRONG NAILS:
Acts as a boon for nail health, controls breakage, strengthens nail cuticles & promotes fast nail growth.
Acai Berry - Superfood rich in Omega 3, 6, and 9 along with essential vitamins, Acai Berry helps in collagen synthesis.
Sesbania Grandiflora - Rich in Vitamin C, which is essential to boost collagen & is also filled with plant based compounds needed for skin health.
Bamboo Shoot - A powerhouse of proteins, carbs, fiber & minerals, bamboo shoot promotes a soothing effect on the skin & encourages collagen production.
Orange Peel - A powerful source of Vitamin C & antioxidants, it assists in collagen production, promotes glowing skin & promotes an anti-aging effect.
FAQs
Collagen is a protein found in various parts of the body that provides structural support & strength. It is a primary building block for skin, hair, bones, nails, muscles & tendons.
Collagen is an important part of bones as it provides a structure to your bones, strengthens them, ensures bone density & discourages cells that focus on bone breakage.
Yes, it is a vegan formula devoid of gluten, soy, dairy, fish, shellfish & tree nuts. Also, all our products are made under expert supervision as per the RDA protocols & certified by relevant bodies, making them perfectly fit for consumption & side-effect free.
It is not possible to overcome any deficiency overnight. For best results, you should consume it consistently for a minimum of 45-90 days.
Anyone struggling with fine lines, wrinkles, hair fall, weak & brittle nails and who wants to support skin health or nourish hair should consume collagen supplements.
YOUR DAILY CLEAN, GREEN, VEGAN NUTRITION
Haven't received my order yet
How to use these with milk or without milk?
Himalayan Organics Plant Based Collagen Builder suggested dose is 1 capsule regularly with water empty stomach or after breakfast.
What is the best time to consume these?
Himalayan Organics Plant Based Collagen Builder supplement suggested dose is 1 tablet regularly with water empty stomach or after breakfast.
Using these for my hair issue for 4 weeks and receiving quite good results must say a savior for my unhealthy damaged hair
Greetings of the day, Thank you for your feedback