Regular price
Rs. 749.00
Sale price
Rs. 699.00
Unit price
per
6 % off
6 % off
Share
Offers available
FLAT 4% OFF
No minimum purchase
THO4
FLAT 7% OFF
on purchase of 999/-
THO7
FLAT 10% OFF
on purchase of 1499/-
THO10
View full details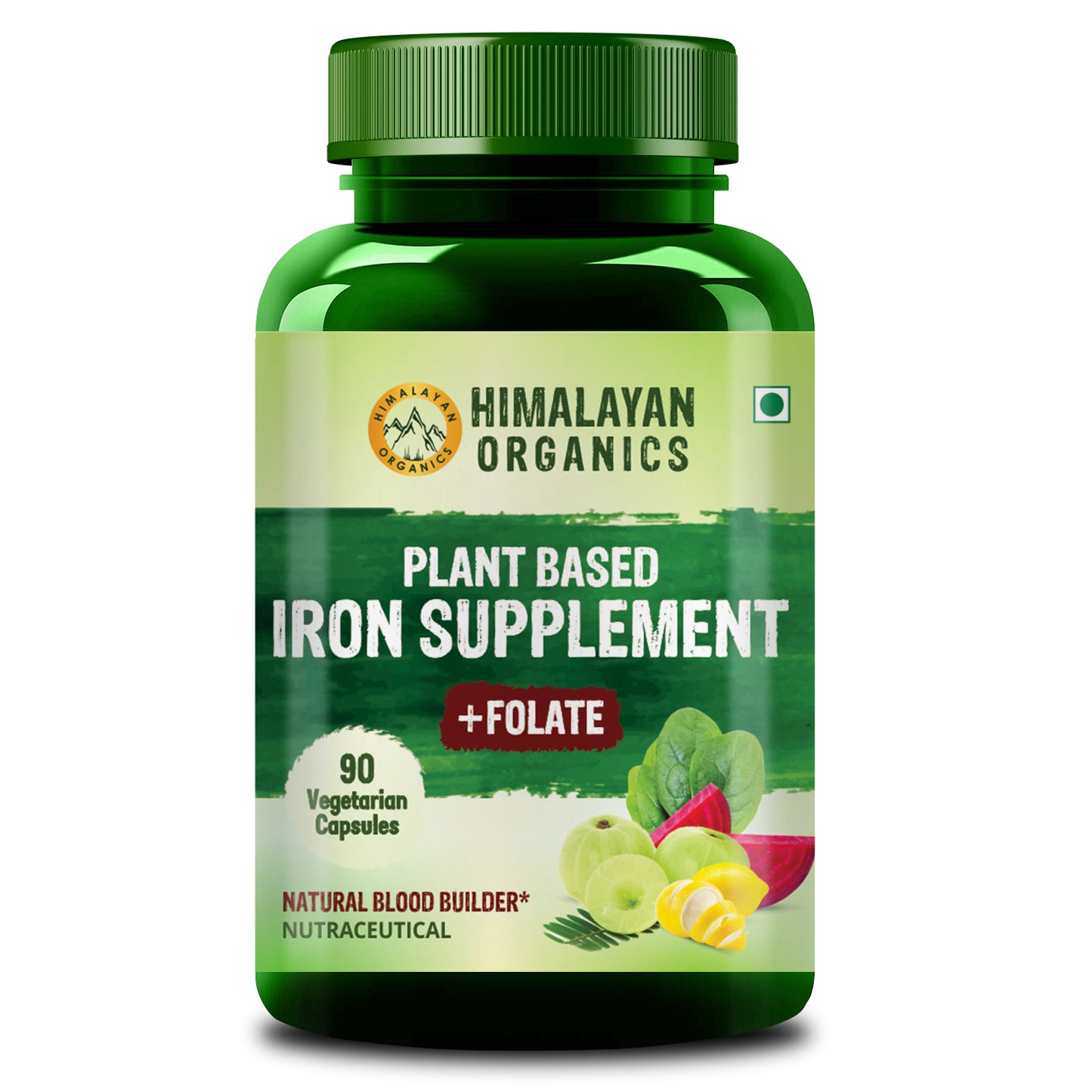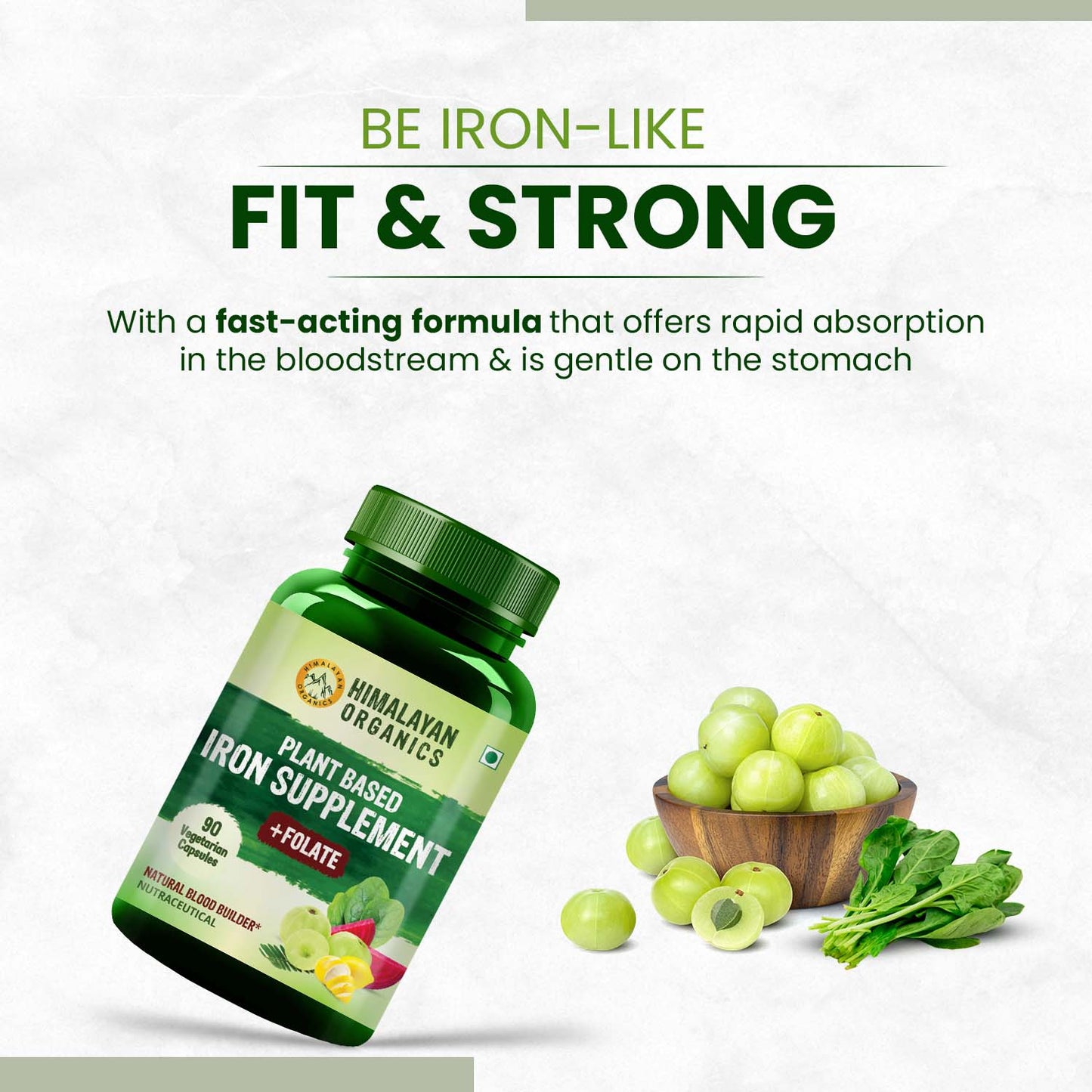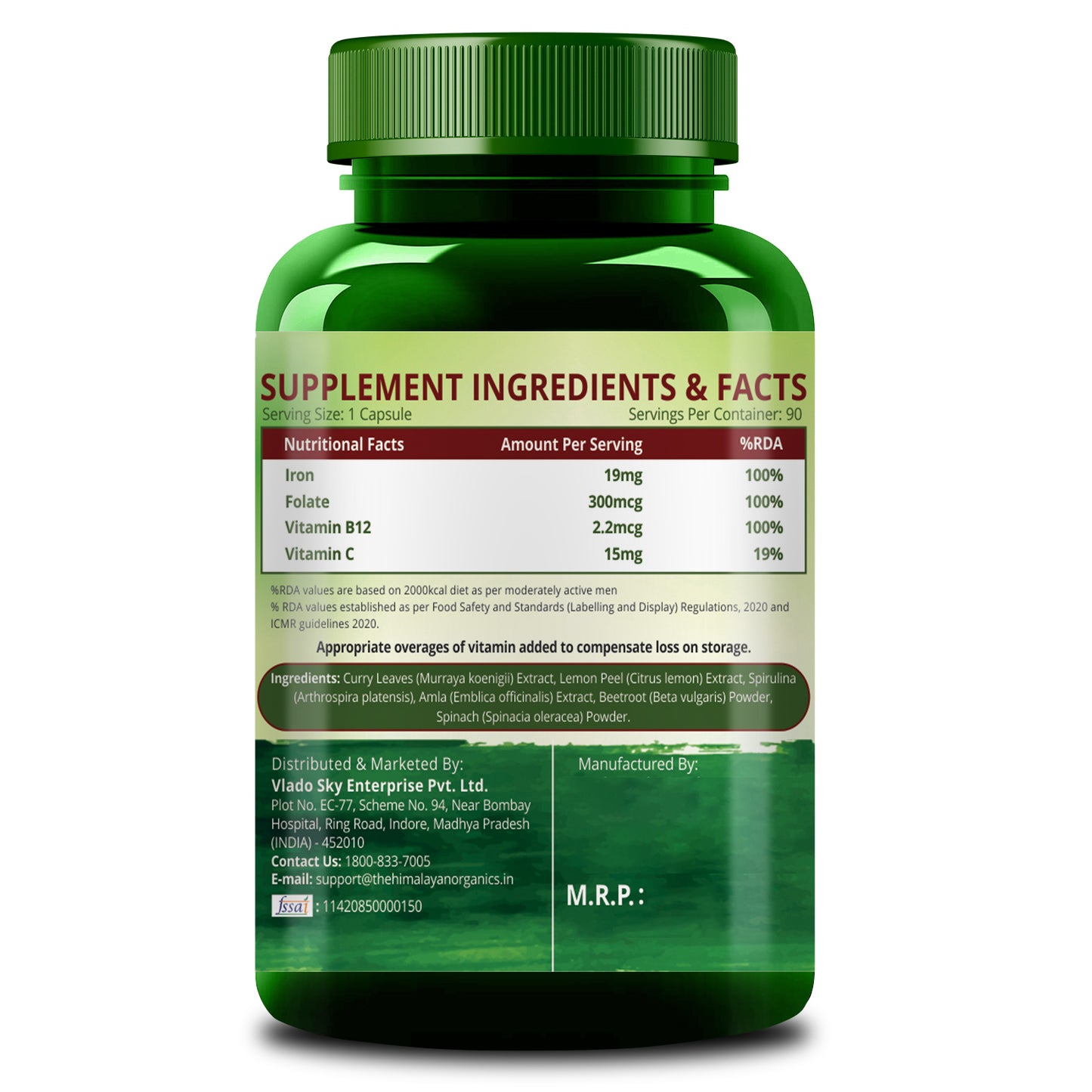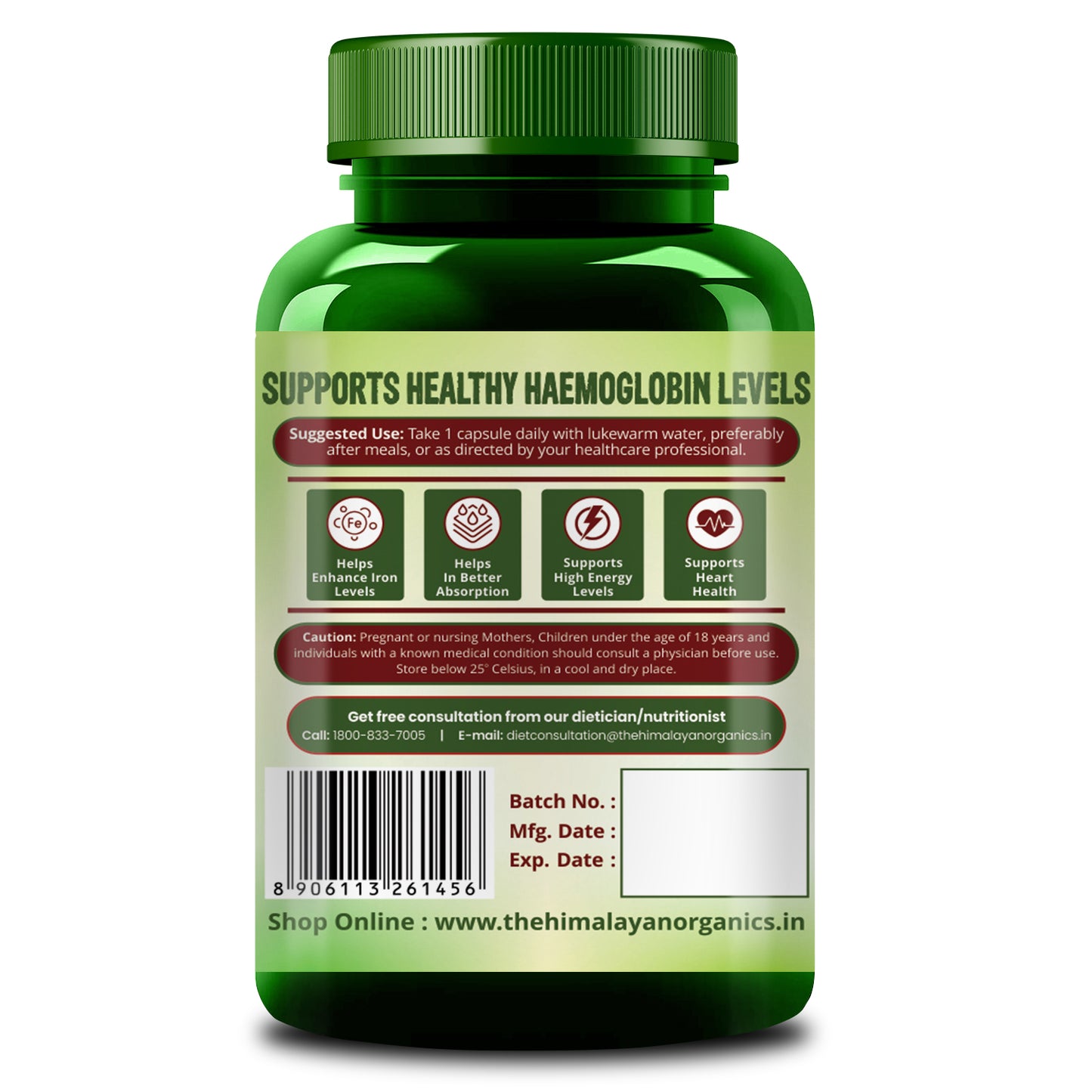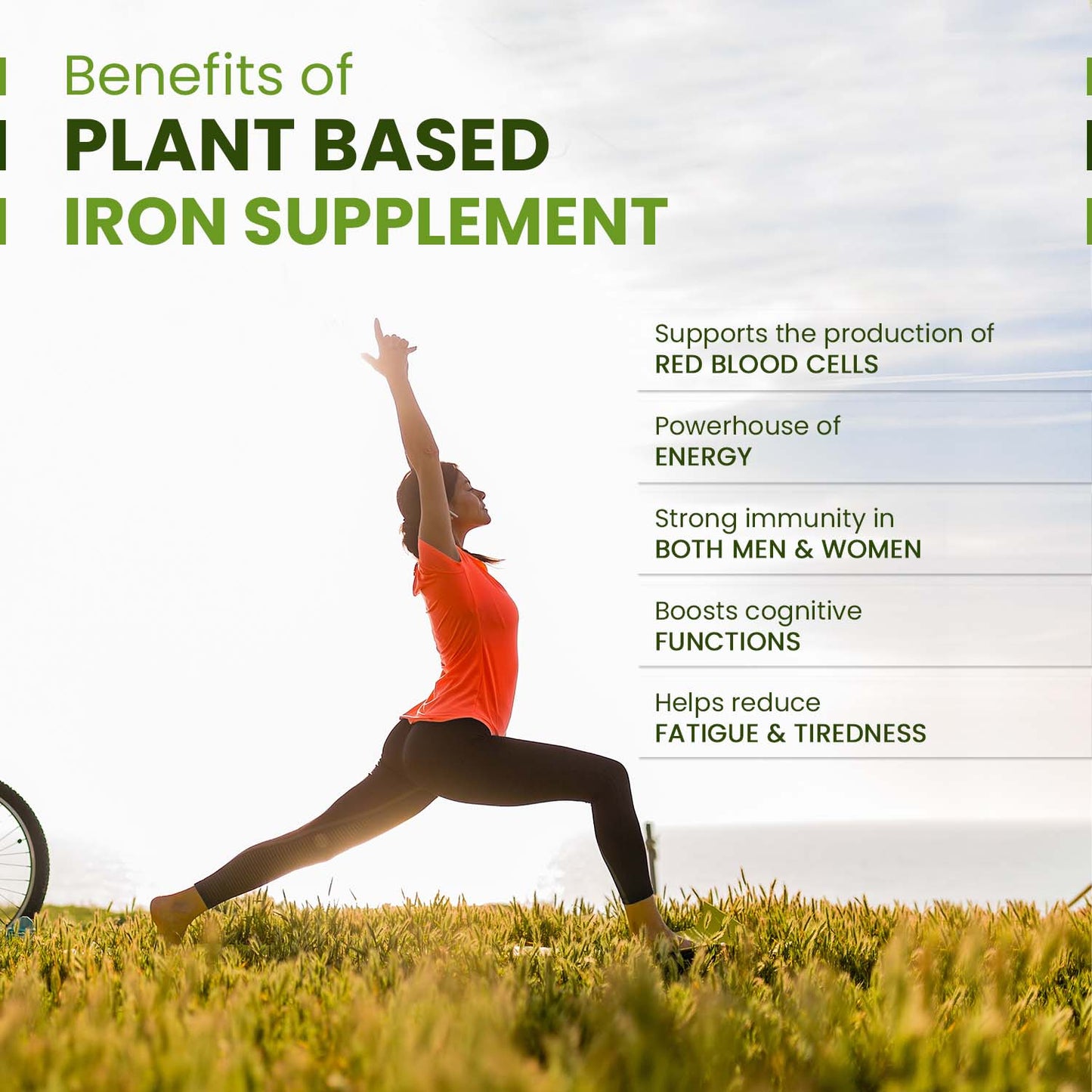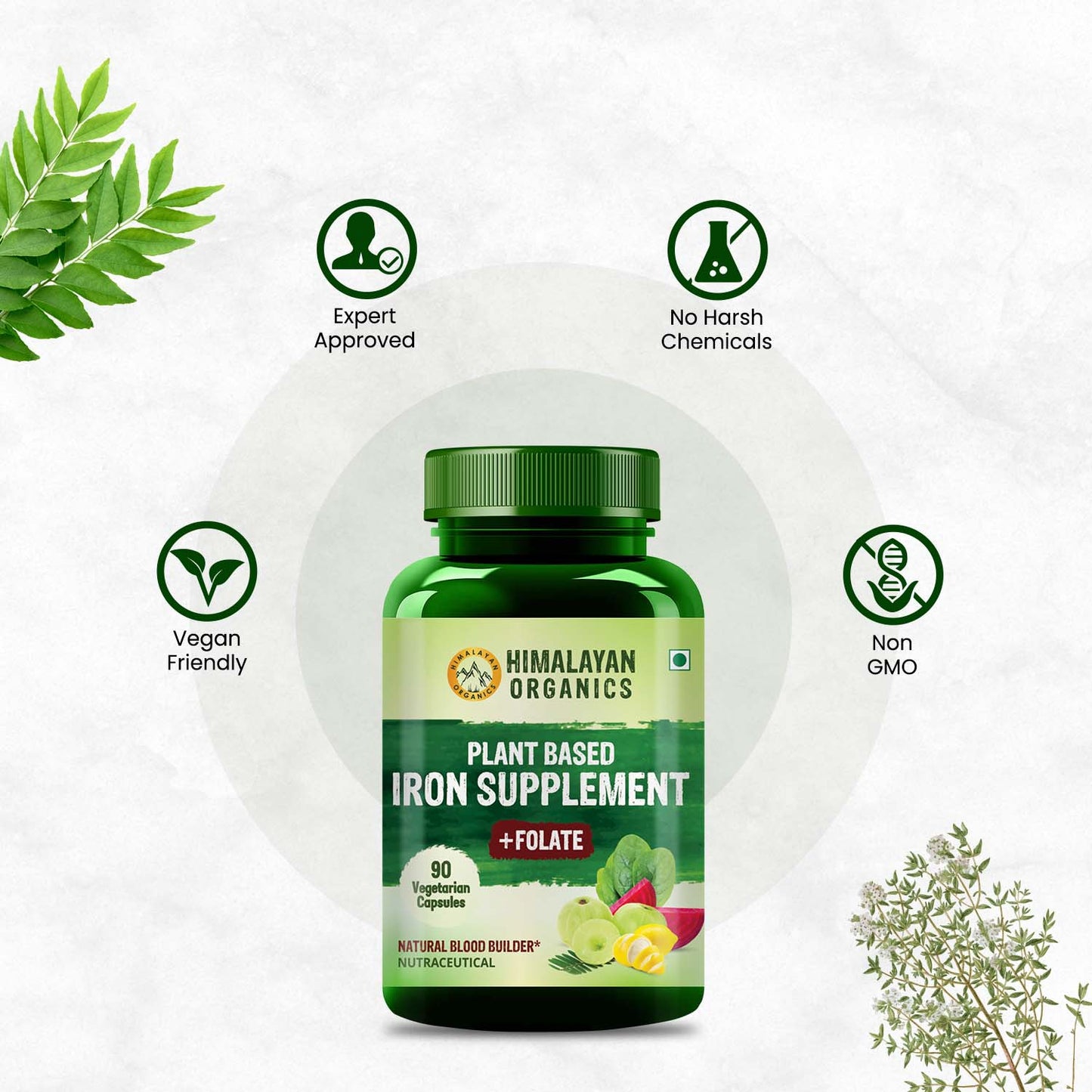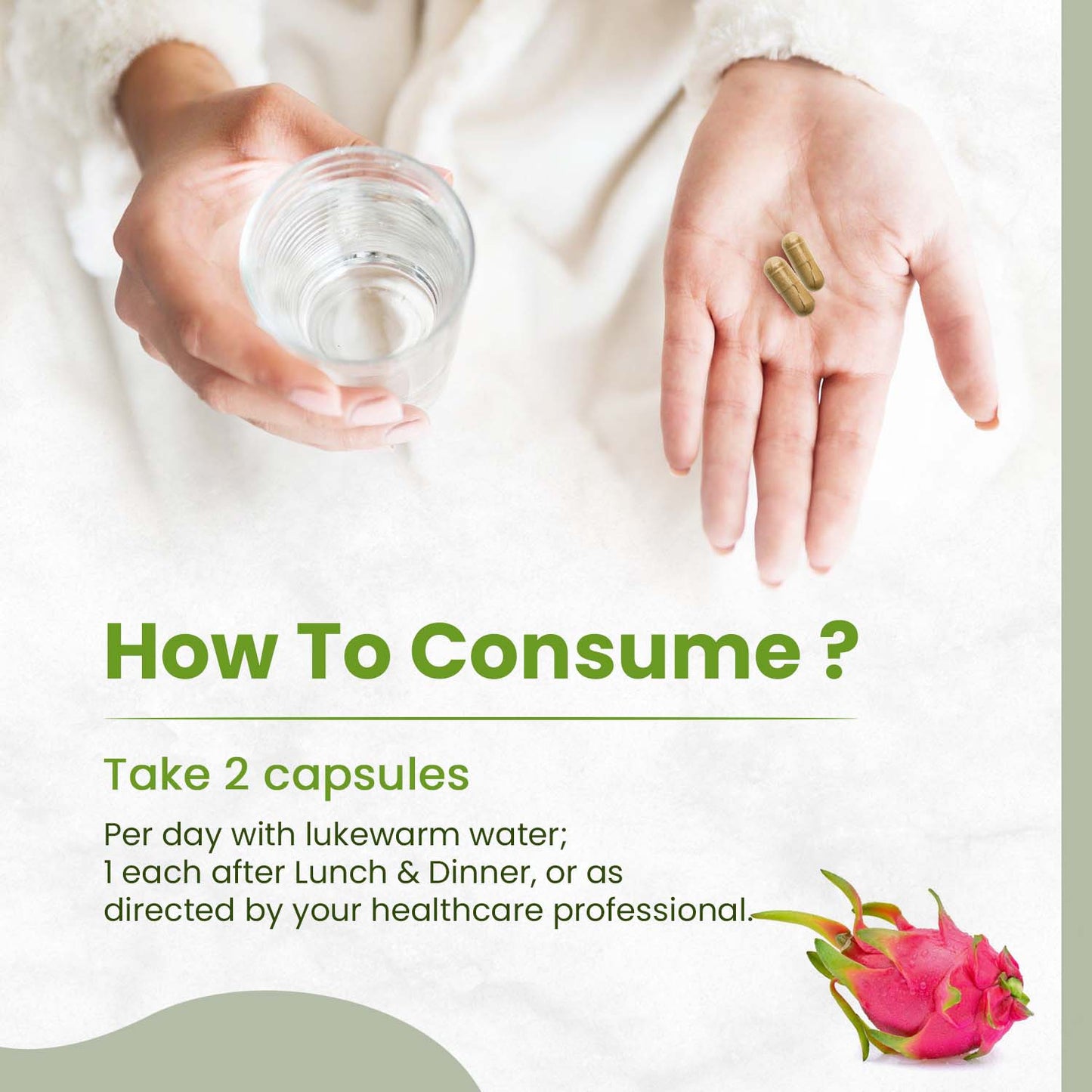 Description
Why Folate with Iron? Iron alone cannot efficiently help your body produce hemoglobin. Iron with folate is more effective in boosting hemoglobin production and managing iron deficiency anemia.
All plant-based ingredients: The formula contains all pure natural extracts, including prickly pear, spinach, and more, in perfect quantity to fulfil the daily requirements of Iron and Folate needed to prevent deficiency.
Natural energy booster: Ingredients like barley, thyme, and dragon fruit helps your body retain iron and folate to aid natural haemoglobin production, enhancing energy levels and keeping you active all day.
Easier to absorb: Supplements can be harsh on digestion. Slow digestion also combats nutrient absorption. Keeping Iron capsules easy on the gut, the formula enhances iron absorption for efficient benefits.
Gentle on stomach:
The easy to digest formula with all plant extracts.
Red blood cell production:
Helps boost RBC production and maintains hemoglobin levels.
High energy levels:
Manages iron levels, curbs deficiency and optimal oxygen transport throughout the body.
Prickly Pear - Contains antiviral and anti-inflammatory effects, supports optimal weight, and balanced blood sugar levels.
Dragon fruit - Contains nutrients and antioxidants that boost iron levels, strengthen immunity and give a healthy gut.
Spinach - Aids in good overall health, supports bone health and manages oxidative stress.
Thyme - Packed with numerous nutrients like Vitamin C, Vitamin A, Copper Fiber, and Iron, promotes healthy growth of cells and optimal health.
FAQs
Red blood cells' main function is to transport oxygen throughout the body. Proper oxygen supply to all body parts provides them with energy to function properly.
No, the formula of all plant-based ingredients, naturally curated and packed, serve easy nutrient absorption and optimal energy levels and is gentle on the digestive system.
The supplement is free from animal products and is not tested on animals. Himalayan Organics does not support the use of animal products and serves vegan-friendly products.
Take 2 capsules a day, each after a meal, with lukewarm water or as suggested by your healthcare professional. Consult your doctor if you are pregnant, nursing, under medication, or suffering from a disease or under medication.
Yes. Constant fatigue can be a symptom of iron deficiency, anaemia, or low red blood cell formation. The supplements fulfil your daily requirements, and relieves constant fatigue.
YOUR DAILY CLEAN, GREEN, VEGAN NUTRITION
Does it include raw spinach or spinach extract
Himalayan Organics Plant Based Iron with Folate contains spinach powder.
What is the storage temperature for these iron pills?
We would suggest you to keep the Himalayan Organics Plant Based Iron with Folate supplement to store in cool and dry place at room temperature.
after pregnancy I have iron deficiency I started consuming these and now my device went a great source of good supplements!
Greetings of the day, Thank you for your feedback.
I'm not a capsule person can I open this capsule and consume only the inner powder is it ok?
We would not suggest you to take Himalayan Organics Plant Based Iron with Folate capsules without its shell. Kindly connect with our healthcare professionals for further details.