Regular price
Rs. 799.00
Sale price
Rs. 749.00
Unit price
per
6 % off
6 % off
Share
Offers available
FLAT 4% OFF
No minimum purchase
THO4
FLAT 7% OFF
on purchase of 999/-
THO7
FLAT 10% OFF
on purchase of 1499/-
THO10
View full details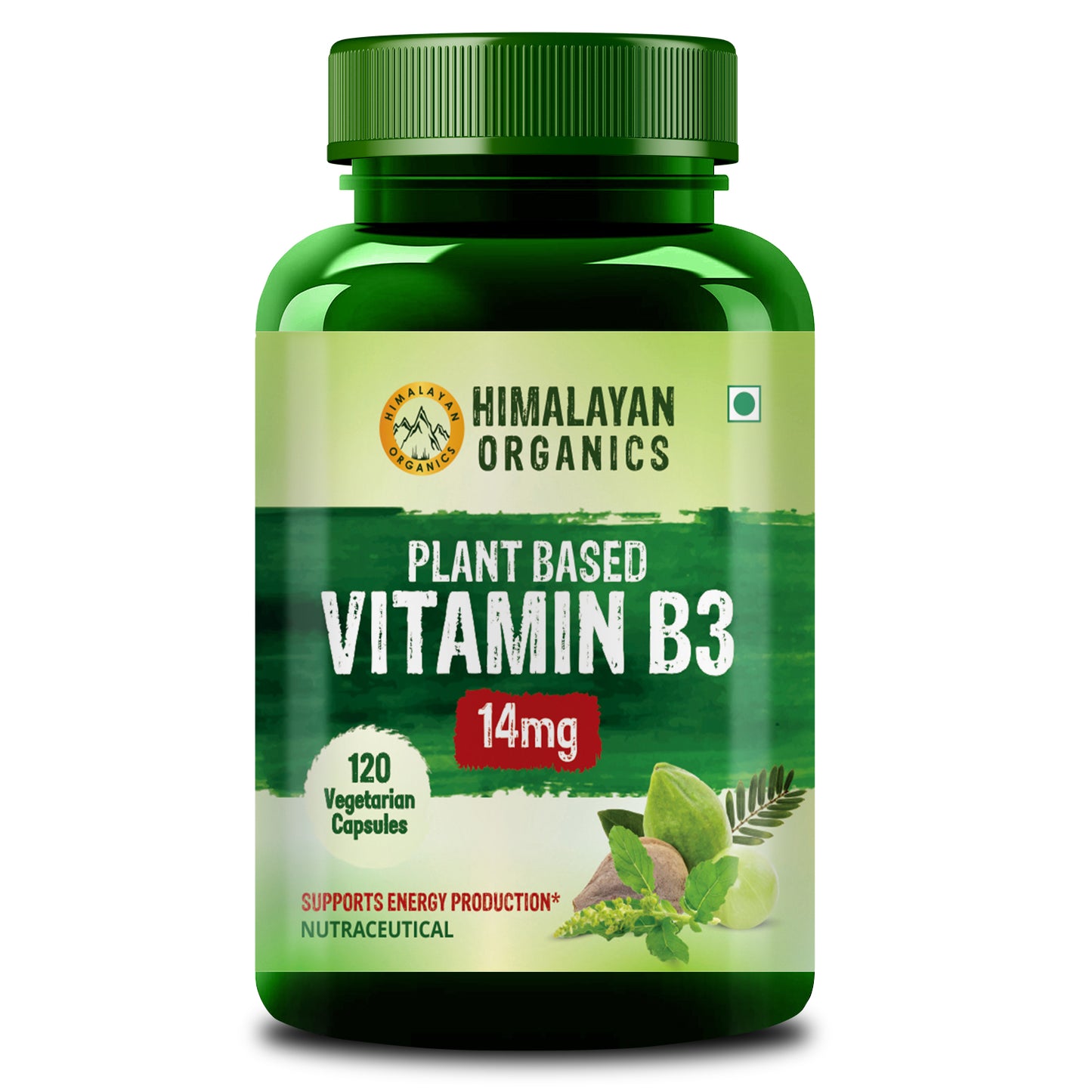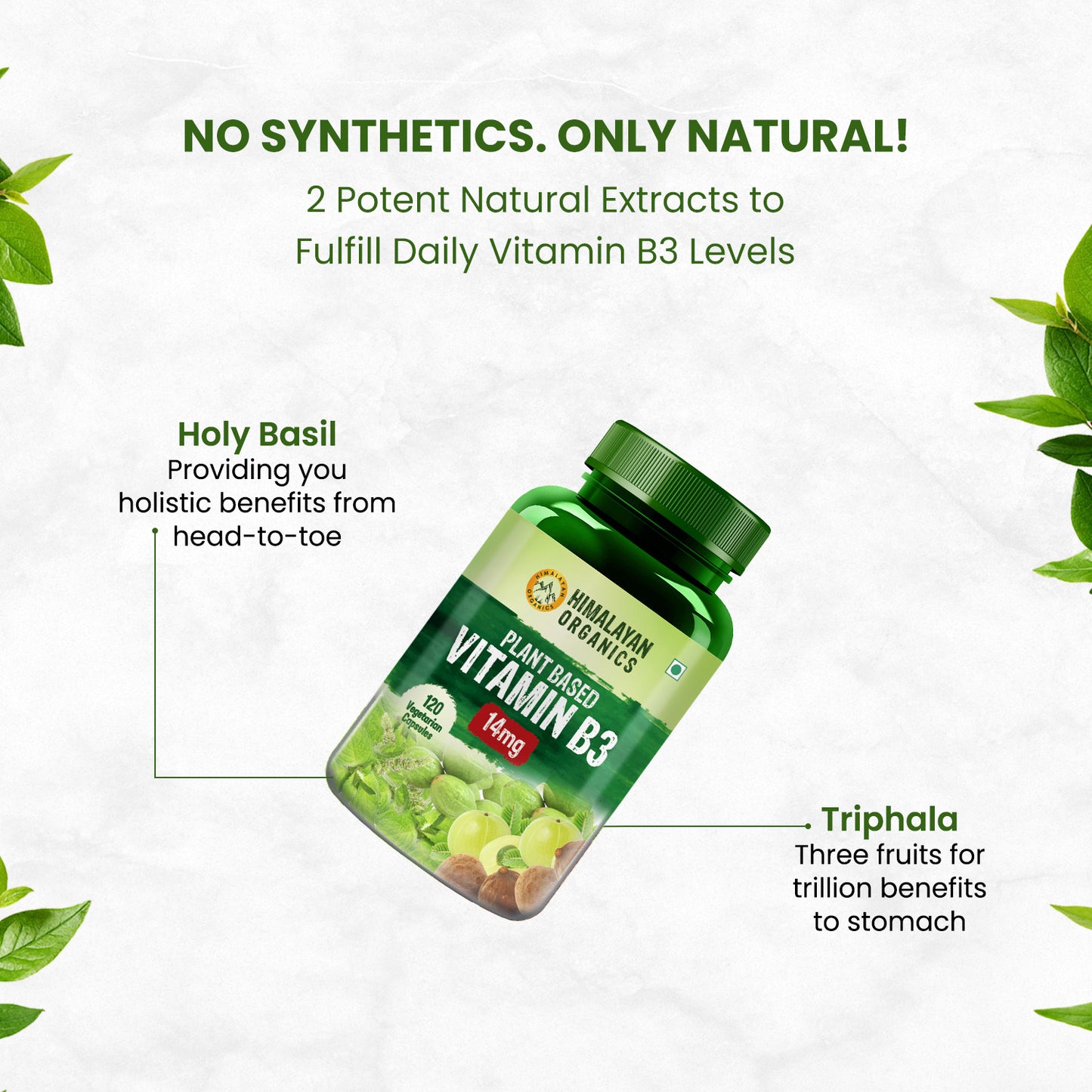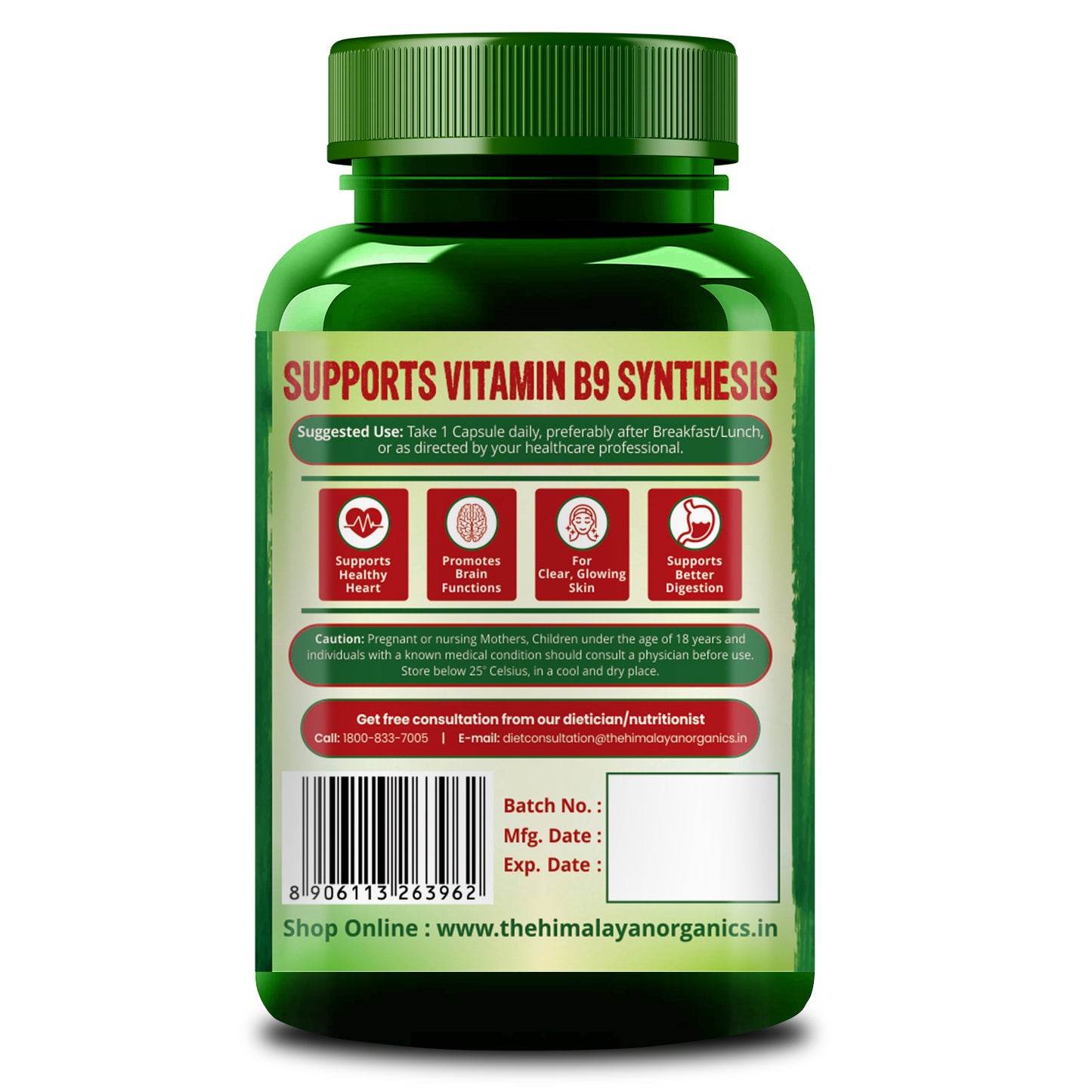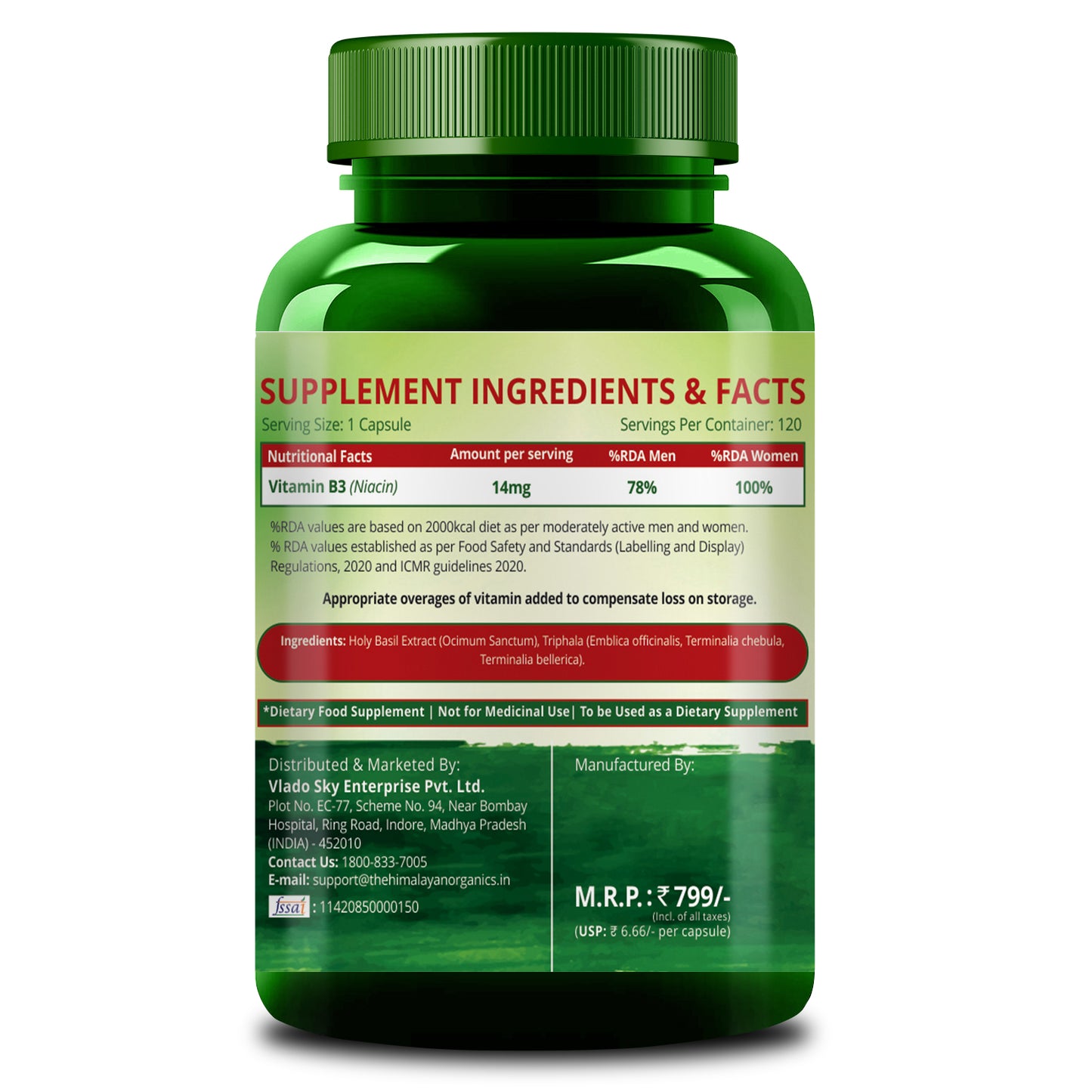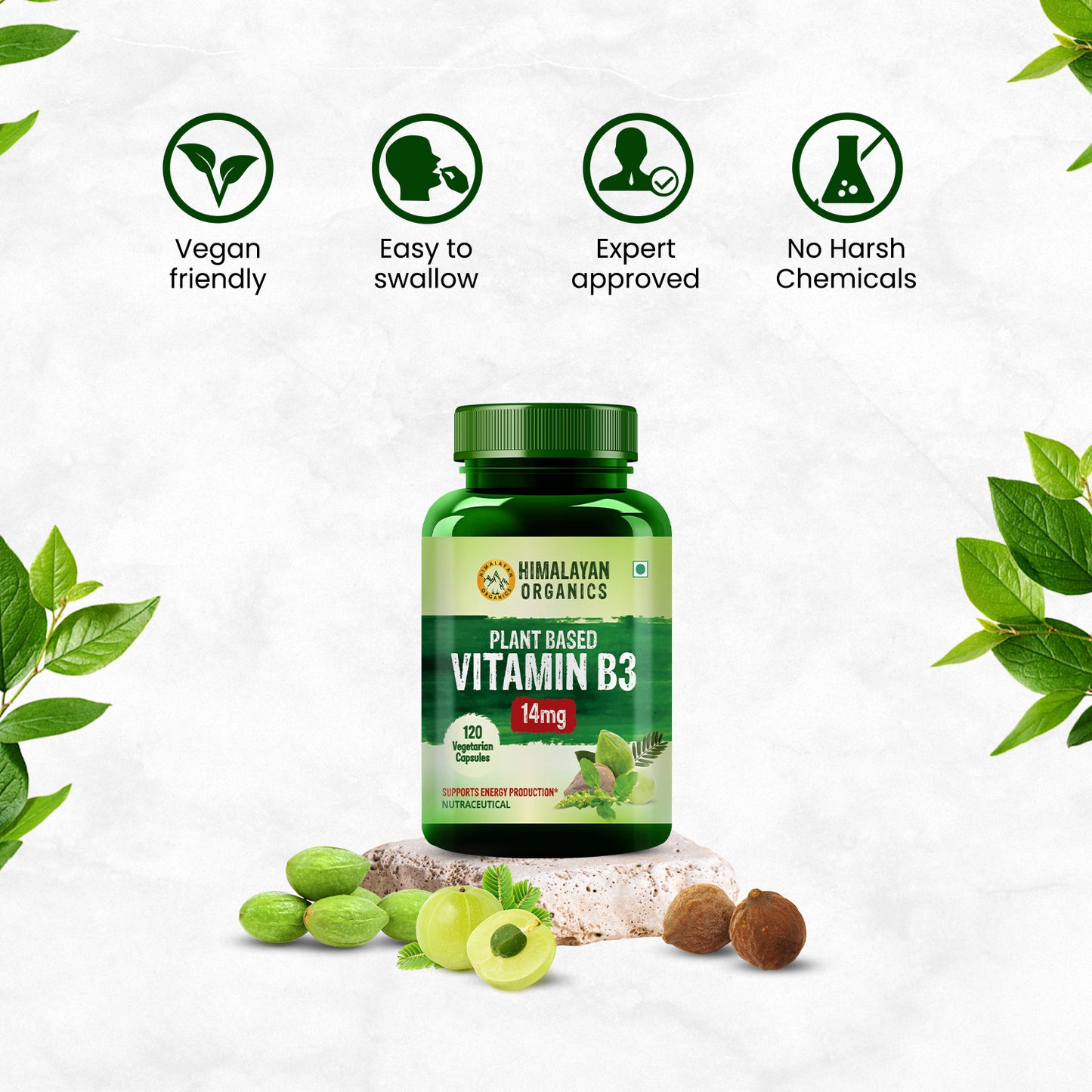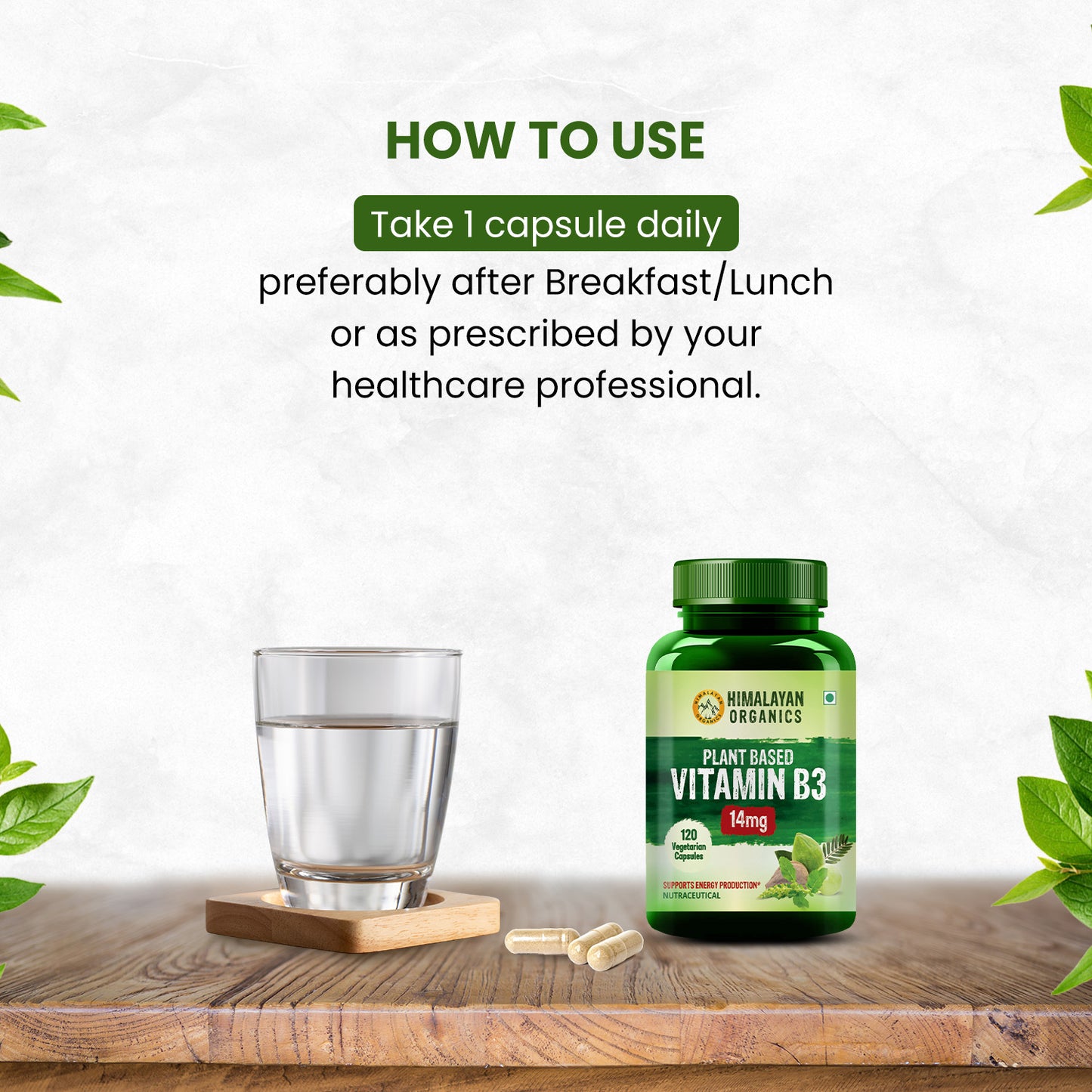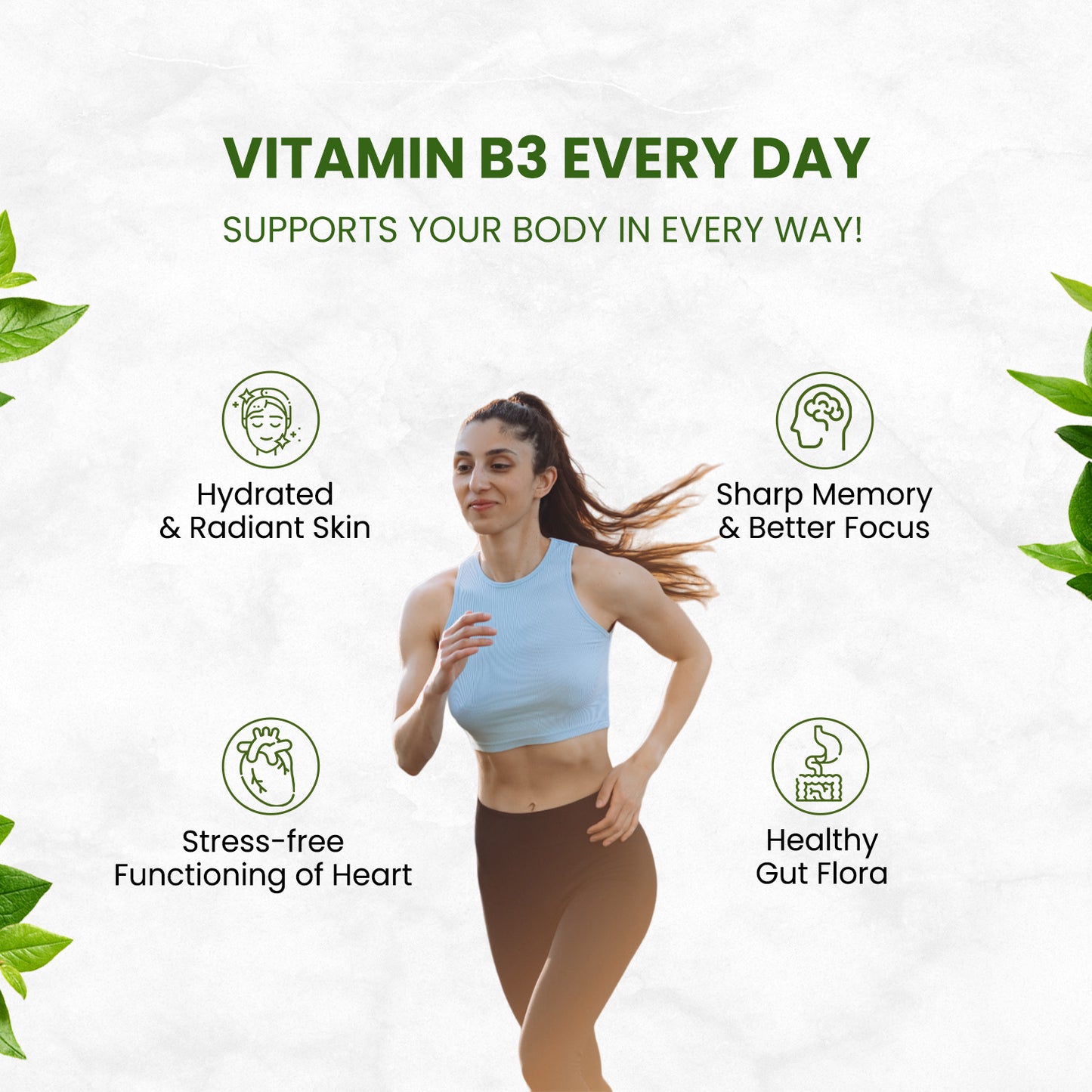 Description
Vitamin B3 everyday supports your body in every way! Whether cognition, digestion, heart, energy production or skin, nearly every body part requires Vitamin B3.
No synthetics. Only NATURAL! Vitamin B3 is extracted from a potent natural extract of Holy Basil which gives you holistic health benefits.
'B' Attentive. 'B' Sharp. With a highly absorbable formula that balances vitals in the body & keeps your mind active.
Charges every cell of your body naturally! Vitamin B3 converts into an important coenzyme in the body that is directly involved in 300+ reactions & energy production.
HEALTHY HEART:
Vitamin B3 regulates heart vitals for optimal heart functioning & discourages stress on the heart.
SMOOTH DIGESTION:
It helps break down carbs, protein & fats along with better nutrient absorption & digestion.
CLEAR & RADIANT SKIN:
Hydrates skin cells, strengthens the skin barrier & ensures glowing skin.
Holy Basil - "Queen of herbs" that is blessed with uncountable intrinsic health properties that ensure optimal heart vitals & cognition.
Triphala - Made with three fruits i.e. Amla, Bibhitaki & Haritaki. It has a natural laxative effect that ensures healthy intestinal flora & digestion.
FAQs
Vitamin B3 has neuroprotective properties that discourages oxidative stress, ensures smooth neurological functioning, enhances brain activity & promotes better cognition.
Besides supplements, add foods rich in Vitamin B3 like peanuts, green peas, legumes, whole grains, bananas & more. You can even consult our expert dietician for a meal plan.
Anyone who wants to boost Vitamin B3 levels, have a strong memory, ensure clear & glowing skin, or wants to improve digestion should consume this supplement. Also, your body cannot produce Vitamin B3, so supplementing is a good option.
Himalayan Organics Plant Based Vitamin B3 is a vegan formula made under the expert supervision as per the RDA protocols & certified by relevant bodies, making it perfectly fit for consumption & side-effect free.
It is not possible to overcome any deficiency overnight/fortnight. For best results, it is recommended to consume it continually for a minimum of 45-90 days & further as per the suggestion of your healthcare expert.
YOUR DAILY CLEAN, GREEN, VEGAN NUTRITION
Is these vegan, organic, or natural product?
Himalayan Organics Plant-Based Vitamin B3 is a vegan formula devoid of gluten, soy, dairy, fish, shellfish & tree nuts.
please state the benefits of this product
Himalayan Organics Plant-Based Vitamin B3 helps cognition, digestion, heart, energy production, and skin glow.
The product seems to be working well. The flush can be a bit intense, but that's why I bought it. Would certainly purchase it again!
Greetings of the day, Thank you for your feedback
is this is a chewable capsule?
Himalayan Organics Plant-Based Vitamin B3 capsule is not chewable.