Regular price
Rs. 449.00
Sale price
Rs. 399.00
Unit price
per
11 % off
11 % off
Share
Offers available
FLAT 4% OFF
No minimum purchase
THO4
FLAT 7% OFF
on purchase of 999/-
THO7
FLAT 10% OFF
on purchase of 1499/-
THO10
View full details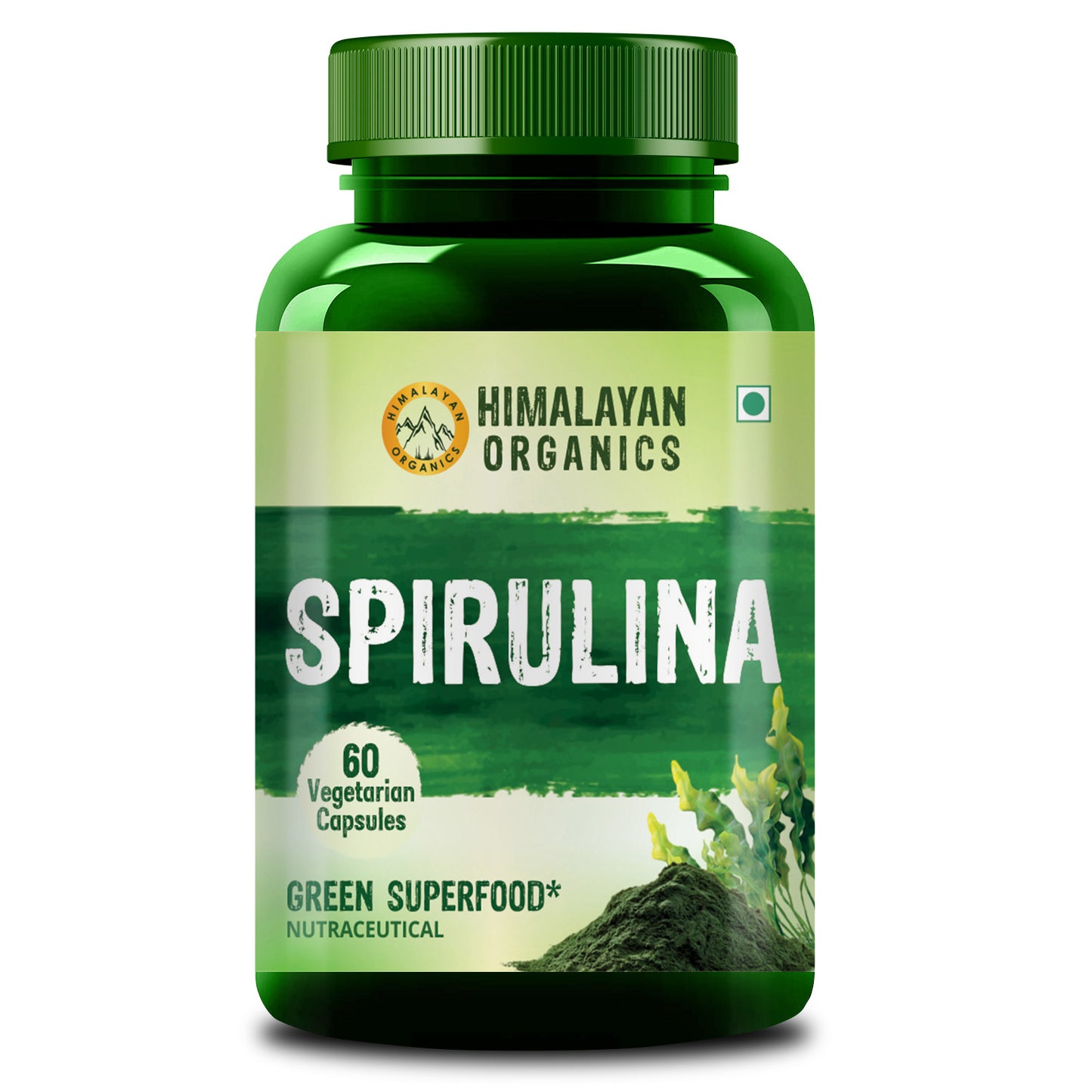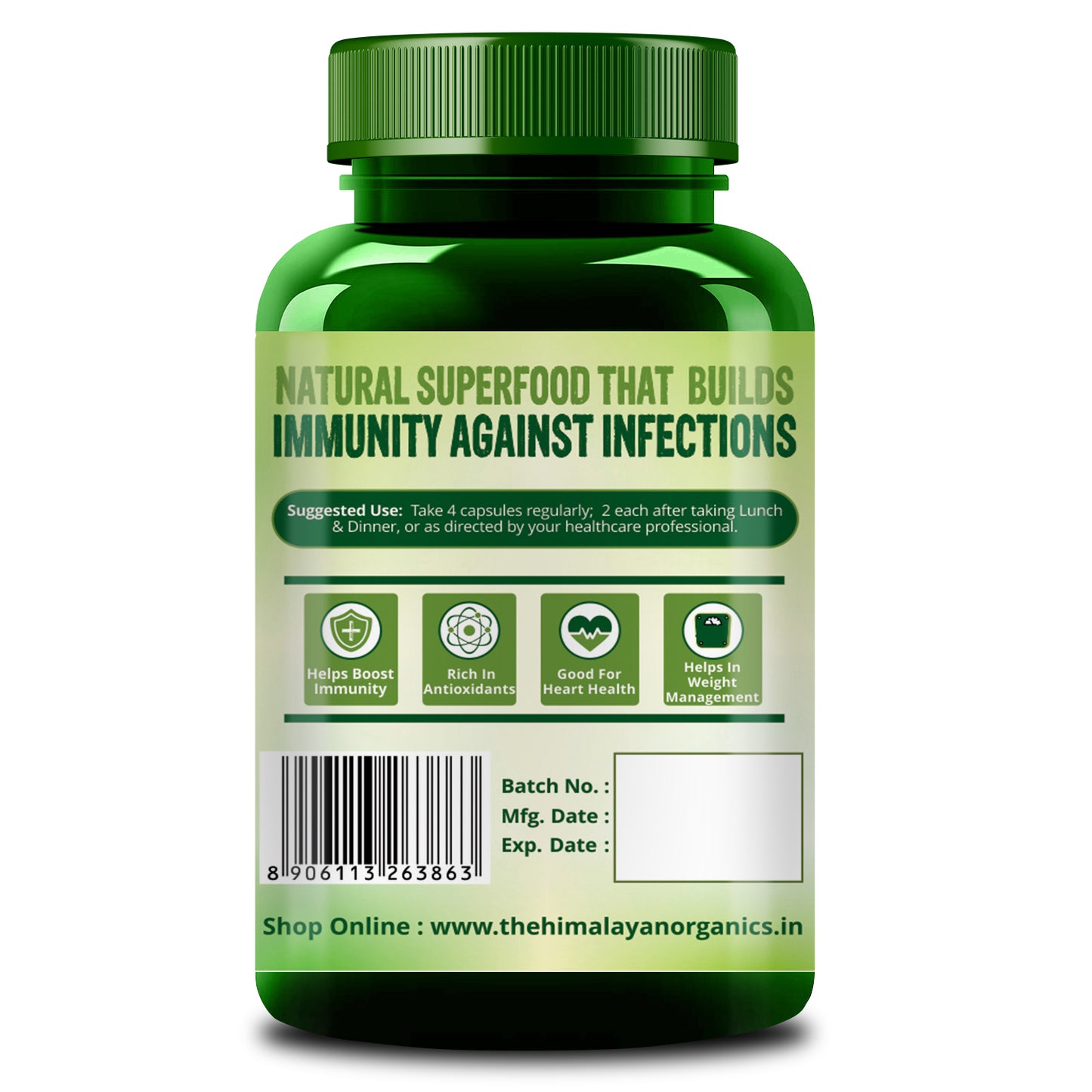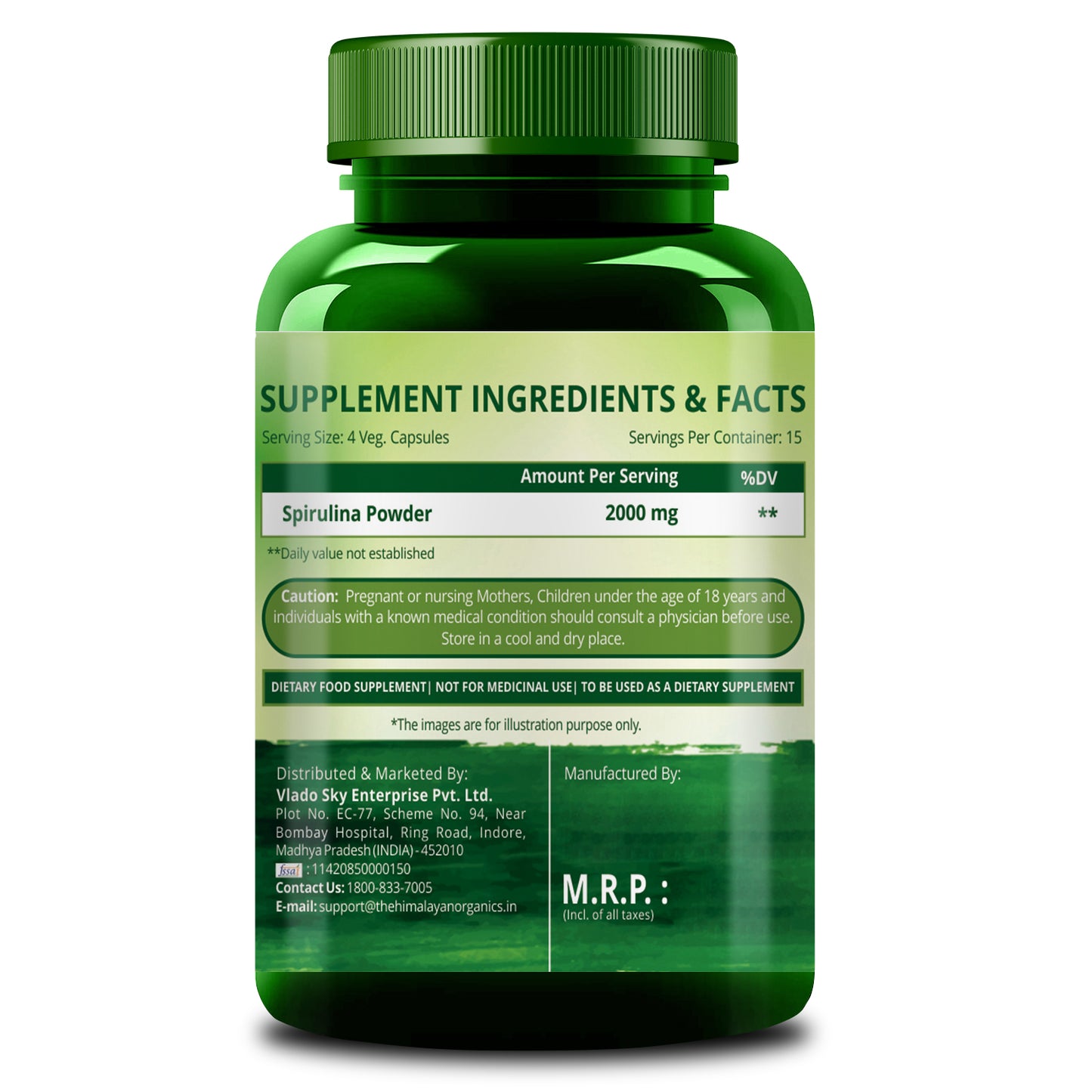 Description
World's most nutrient-rich food! Contains 60% all-vegetable protein, 10 times more beta carotene than carrots, essential fatty acids & more
Superfood for superb health benefits:  This blue-green edible algae offers big benefits to heart, weight, immunity, energy & vitality
High energy. High vitality: Fastens metabolic activity, thus allowing a quick boost of long-lasting energy & endurance
Highly absorbable food for all: Allows faster nutrient absorption for smooth digestive activity & functioning of the body
OPTIMAL WEIGHT:
Spirulina is rich in fiber & low in calories which speeds up the metabolic activity
IMMUNITY BOOST:
Combats free radicals as well as oxidative damage & supports healthy immune cells
HEALTHY HEART:
Regulates blood sugar & cholesterol levels, manages blood pressure & supports RBCs
Spirulina - Packed with Protein, Vitamin B1, Vitamin B2, Vitamin B3, Vitamin B5, Vitamin E, Magnesium, Potassium, Antioxidants & Anti-inflammatory properties
FAQs
Yes, it is a vegan formula devoid of gluten, soy, dairy, fish, shellfish & tree nuts.
No. All our products are made under expert supervision & certified by relevant bodies, making them perfectly fit for consumption.
No, Spirulina is rich in fiber, provides digestive enzymes for smooth digestive activity, regulates bowel movements & enhances nutrient absorption for better results without hampering digestion.
Anyone who wants to boost immunity, increase energy, improve endurance or reduce muscle fatigue should consume 4 capsules of Himalayan Organics Spirulina Capsules.
Along with taking supplements, it is highly recommended to maintain a healthy lifestyle, have a balanced diet & proper exercise routine. You can even consult our expert dietician for the same.
YOUR DAILY CLEAN, GREEN, VEGAN NUTRITION