Regular price
Rs. 799.00
Sale price
Rs. 749.00
Unit price
per
6 % off
6 % off
Share
Offers available
FLAT 4% OFF
No minimum purchase
THO4
FLAT 7% OFF
on purchase of 999/-
THO7
FLAT 10% OFF
on purchase of 1499/-
THO10
View full details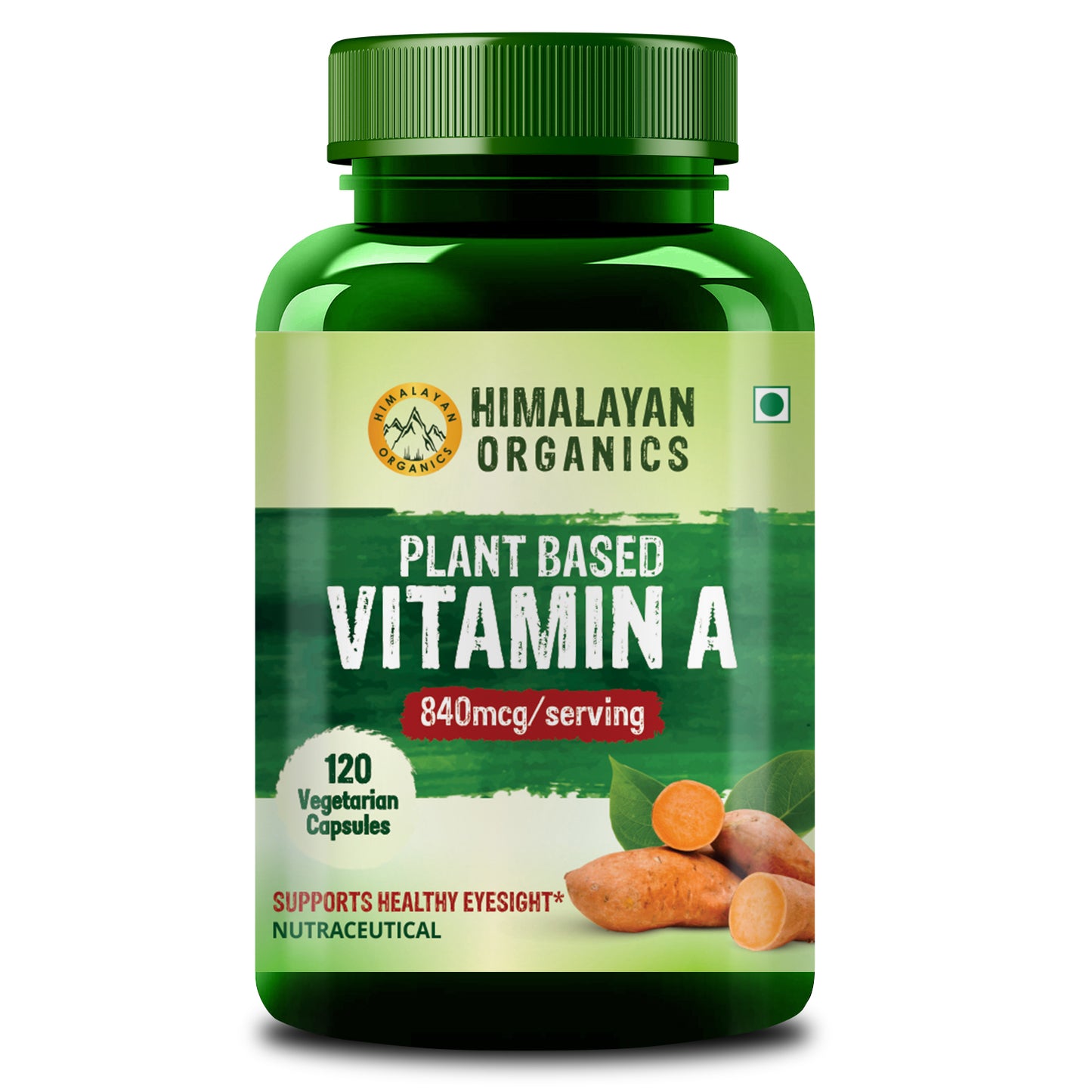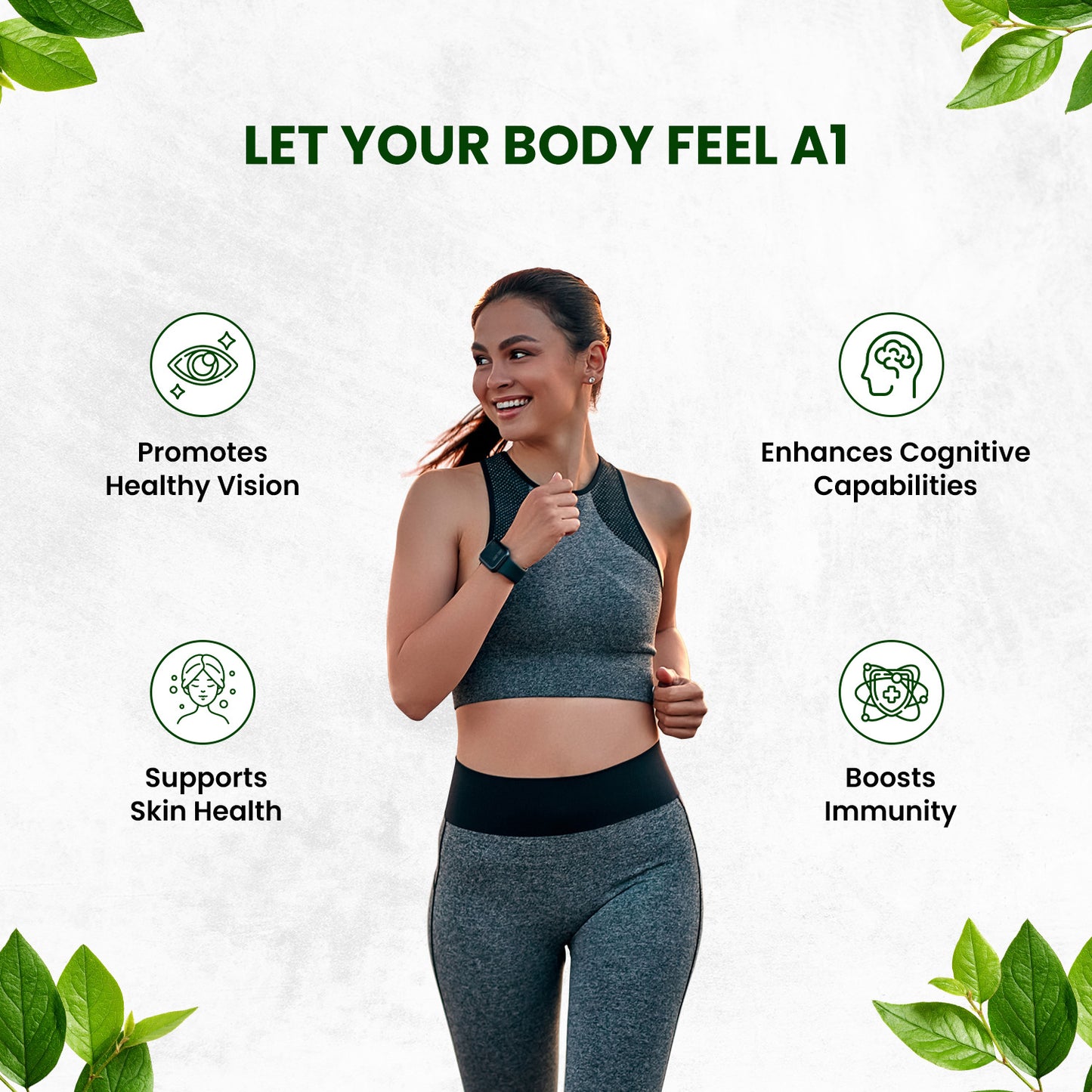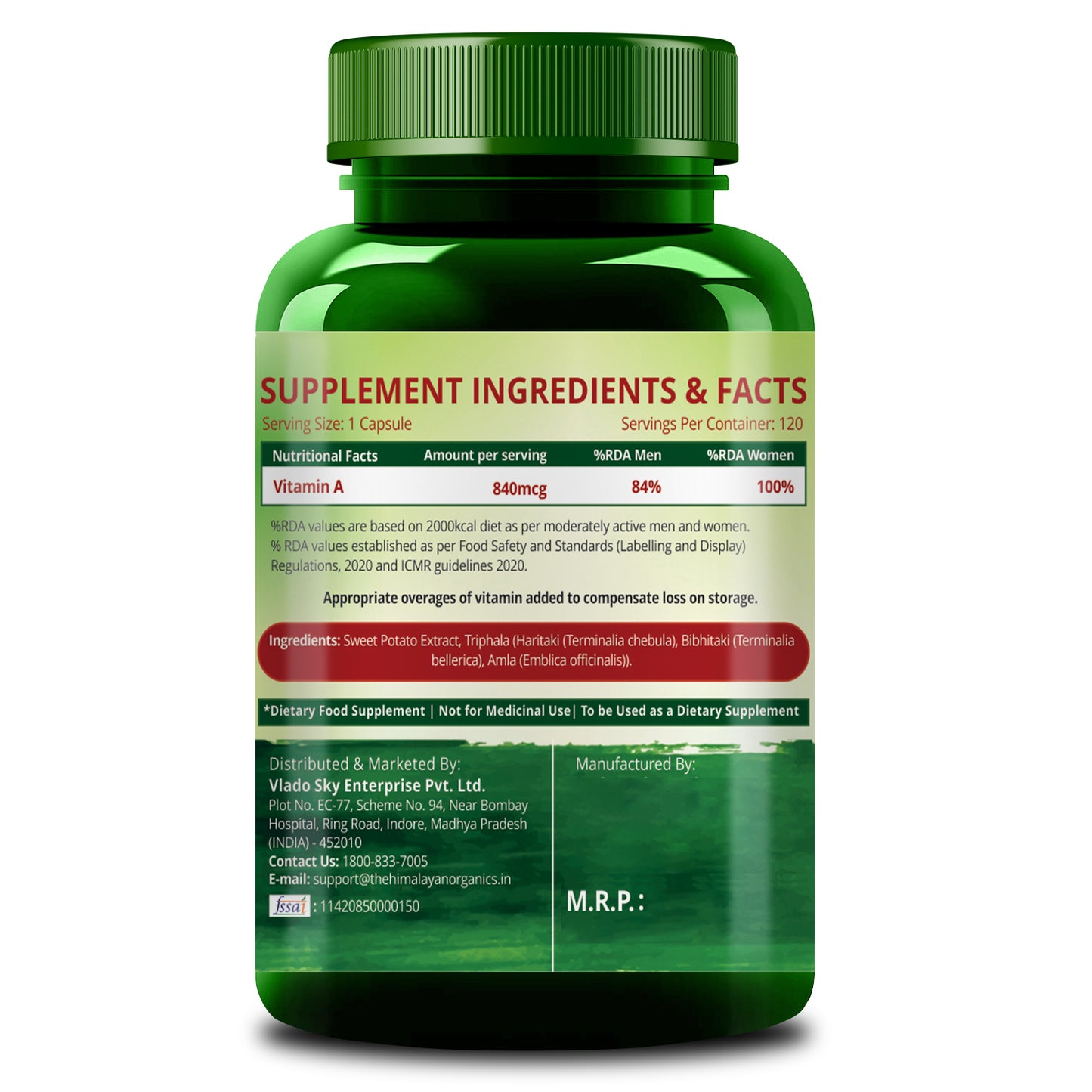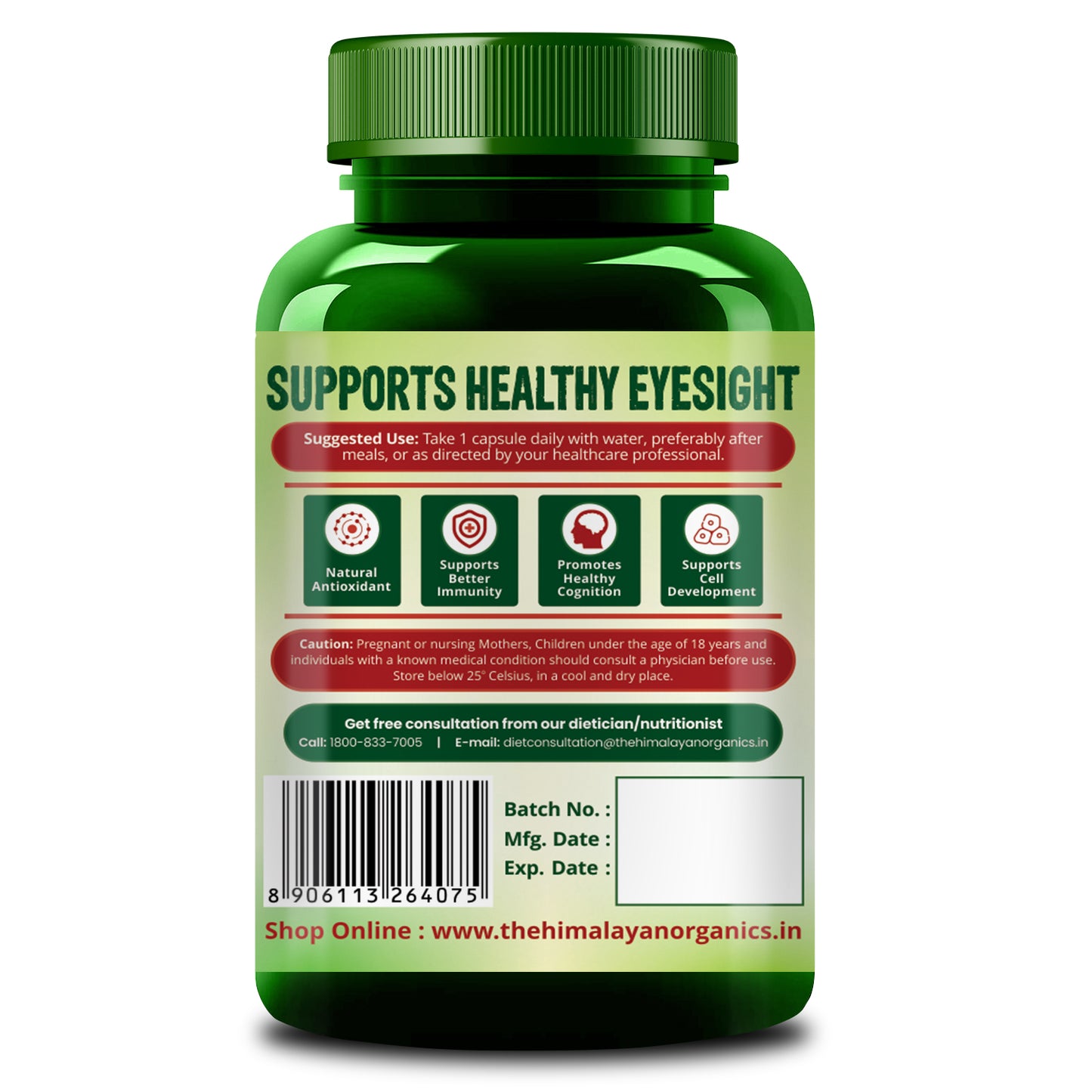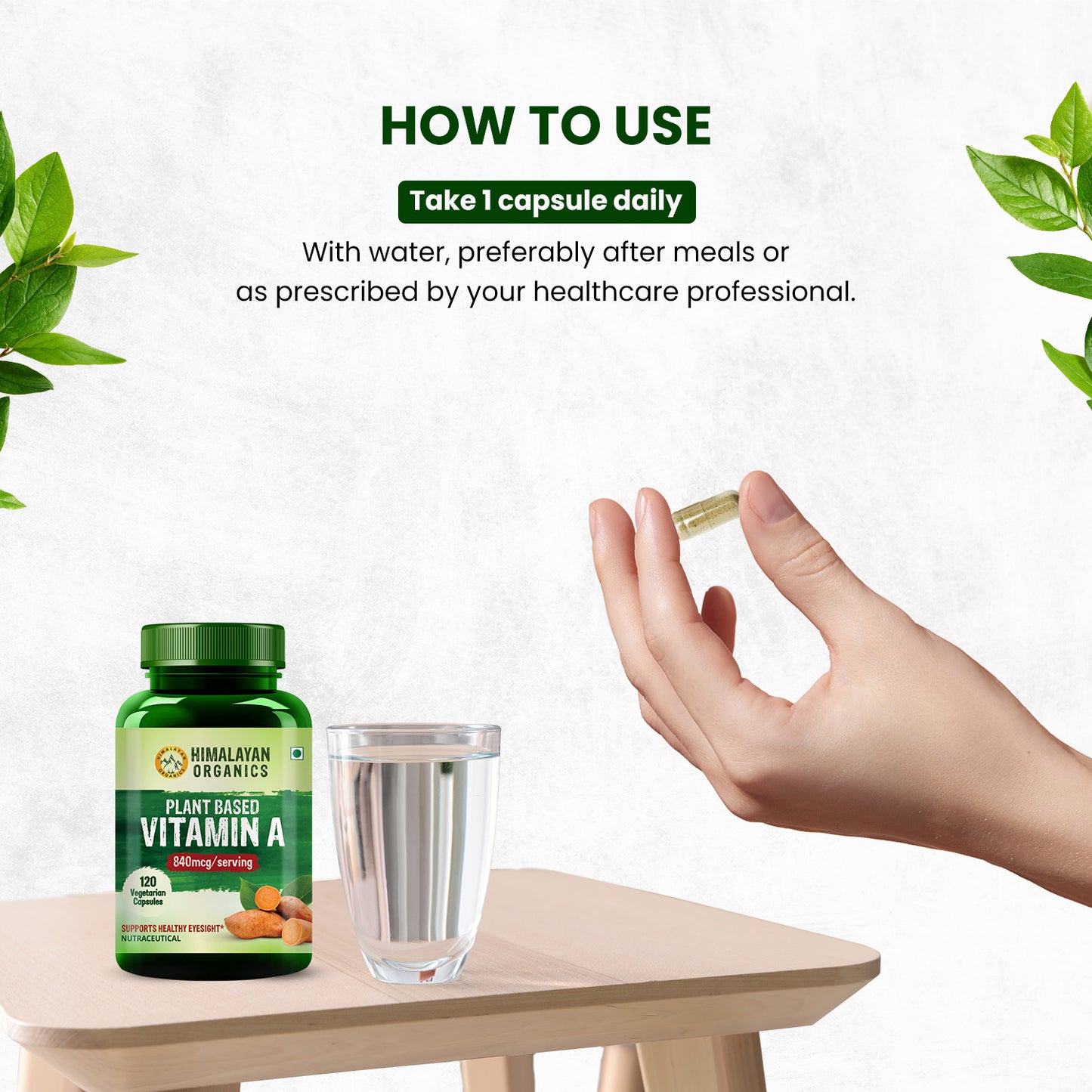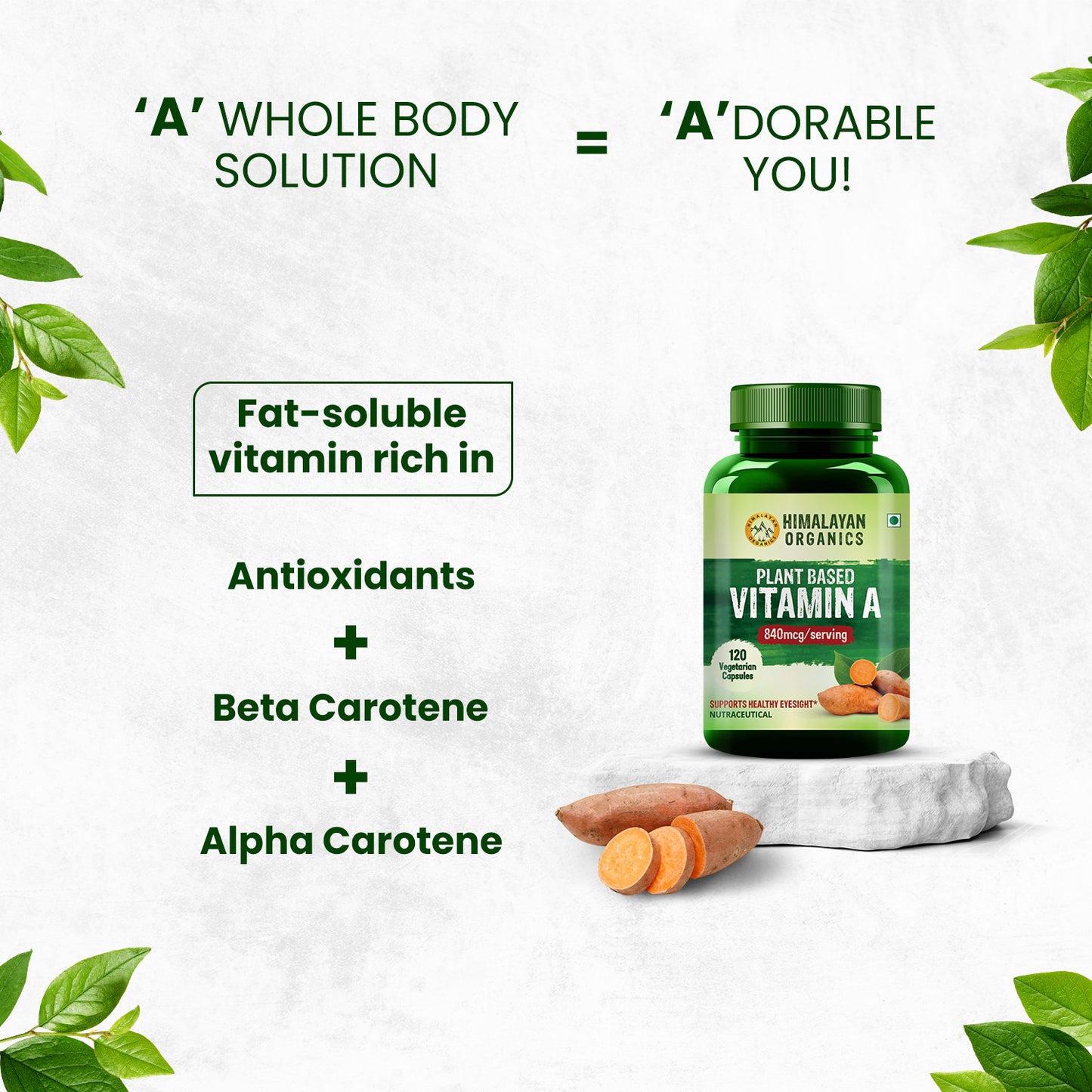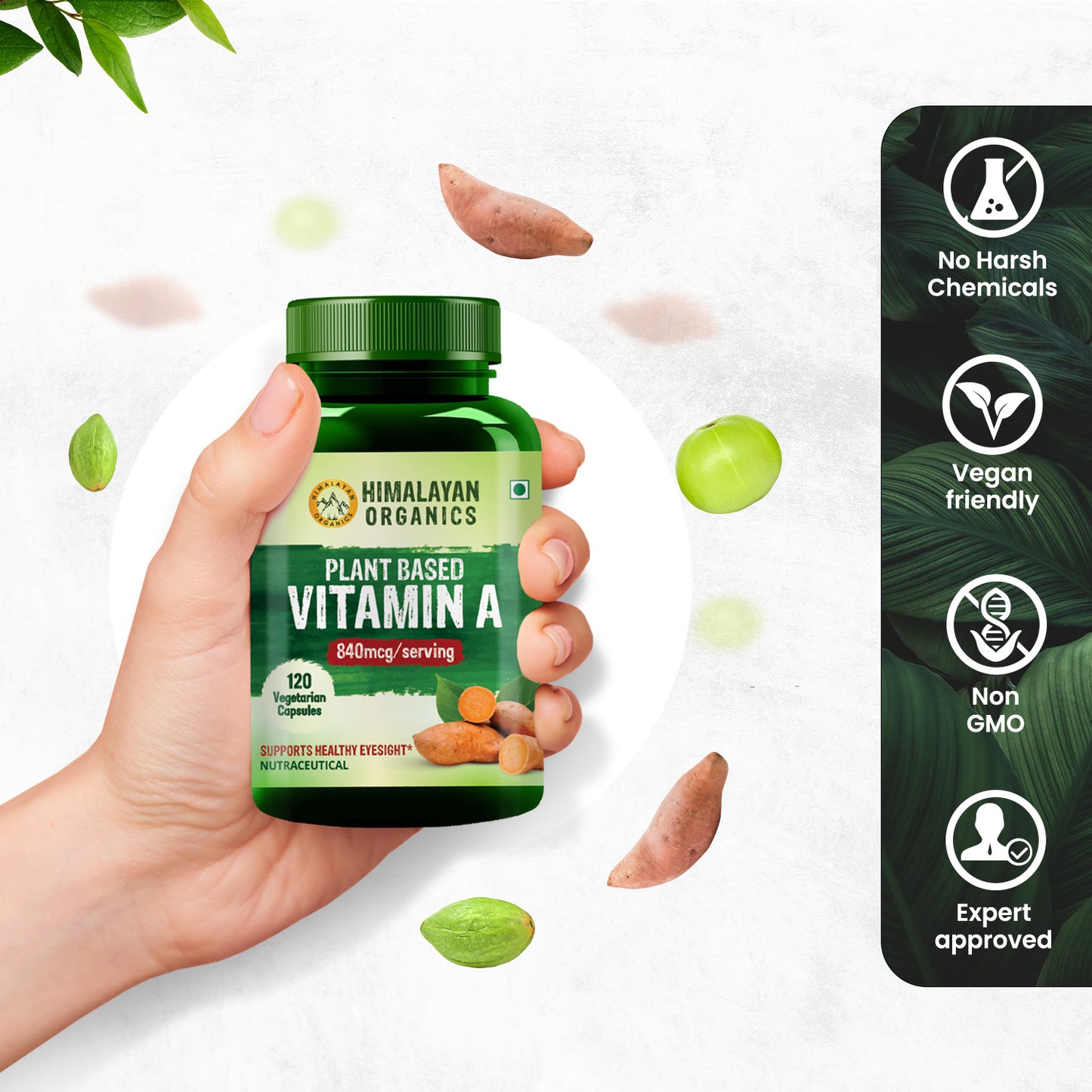 Description
'A' for all-rounder health! Vision | Cognition | Skin | Immune | Reproduction | Cellular Development
Fulfil daily levels of Vitamin A Get 840mcg of Vitamin A naturally & don't let your vitamin A levels drop
Vitamin with 'A'bundant intrinsic properties Vitamin A is packed with antioxidants, anti-inflammatory properties, beta-carotene, alpha-carotene & more
Get an 'A' for your body No preservatives. No artificial substances. No harsh chemicals. Only natural ingredients!
HEALTHY VISION:
Vitamin A discourages retinal degradation & lets the eyes see better in dim light.
STRONG IMMUNITY:
Rich in antioxidants, it stimulates immune cell response & prevents infections.
BETTER SKIN STRUCTURE:
Plays a significant role in epithelial cell formation & collagen synthesis.
Sweet Potato An incredibly nutrient-rich vegetable loaded with Beta-carotene that supports healthy vision & cognition
Triphala Loaded with intrinsic properties that discourage inflammation, oxidative stress & damage from harmful radicals.
FAQs
Vitamin A ensures strong cellular health. It looks after cellular sensitivity, functioning & development so that your body can perform at its best.
Vitamin A is essential for male & reproductive health. It helps to boost testosterone levels, maintain fertility in both men and women, decrease the chances of low sperm count & more.
No. In fact, Vitamin A is a readily absorbable formula made using Triphala that keeps the digestive system healthy. So it is readily accepted by the body & does not cause any reflux action or acidity.
Apart from supplements, add foods rich in Vitamin A like sweet potatoes, carrots, mango, spinach, papaya, kale & more. You can even consult our expert dietician for a meal plan.
Himalayan Organics Plant Based Vitamin A is a vegan formula made under expert supervision as per the RDA protocols & certified by relevant bodies, making it perfectly fit for consumption & side-effect free.